Bigg Boss Malayalam is one of India's most talked about reality shows. Every season brings a new set of contestants and viewers, all eager to find out who will take home the title. The current season has been no different, with much anticipation surrounding who will be crowned the winner. One of the most talked-about contestants is Sruthi Lakshmi, an actress making her debut on Bigg Boss Malayalam. Who is Big Boss Season 5 Contestant Sruthi Lakshmi?
Who is Sruthi Lakshmi?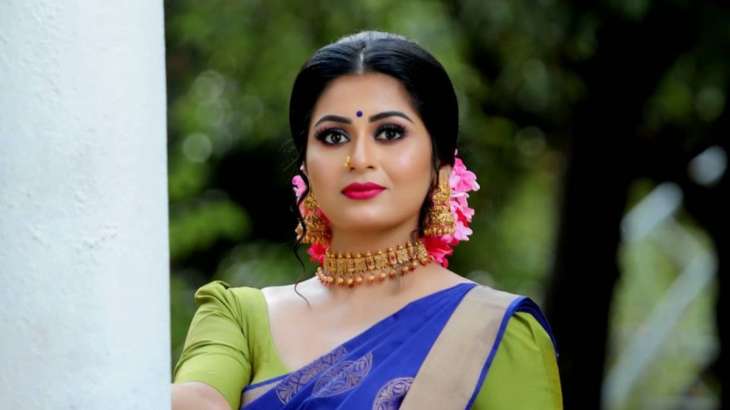 Sruthi Lakshmi, also known as Sruthi Rose, is an Indian film and television actress who works primarily in Malayalam and Tamil. She was born in Kannur, Kerala, India, on September 8th, 1990. Sruthi is the daughter of actress Lissy Rose and has an actress younger sister, Sreelaya. She has Bharatnatyam dance training. In 2000, Sruthi debuted as a child actor in the Malayalam Film Industry with the film Varnakkazhchakal.
She appeared in several films, including Kharaaksharangal, Swayamvara Panthal, Swarna Medal, and Maanikyan. During this time, Sruthi appeared in several television series, including Nizhalukal, Nakshathrangal, Chitralekha, and Detective Anand. Later, Sruthi appeared in over thirty Malayalam-language films.
Sruthi debuted as a lead actress on the flowers television channel in 2016 with the Pokkuveyil serial. She subsequently appeared in several publications, including Avaril Oraal, Thenum Vadaambum, and Kathayariyathe. Next, she debuted in the Tamil television industry with the Nee Varuvai Ena series, followed by Namma Madurai Sisters. 
Sruthi Lakshmi is well-known for her roles in both films and television series. The classical dancer debuted in the television series Nizhalukal as a child actor. Later, she won the award for best actress for the series Pokkuveyil. She made her film debut in the Dileep film Romeo and appeared in numerous films in meaty roles.
Bigg Boss Malayalam Season 5 Contestants List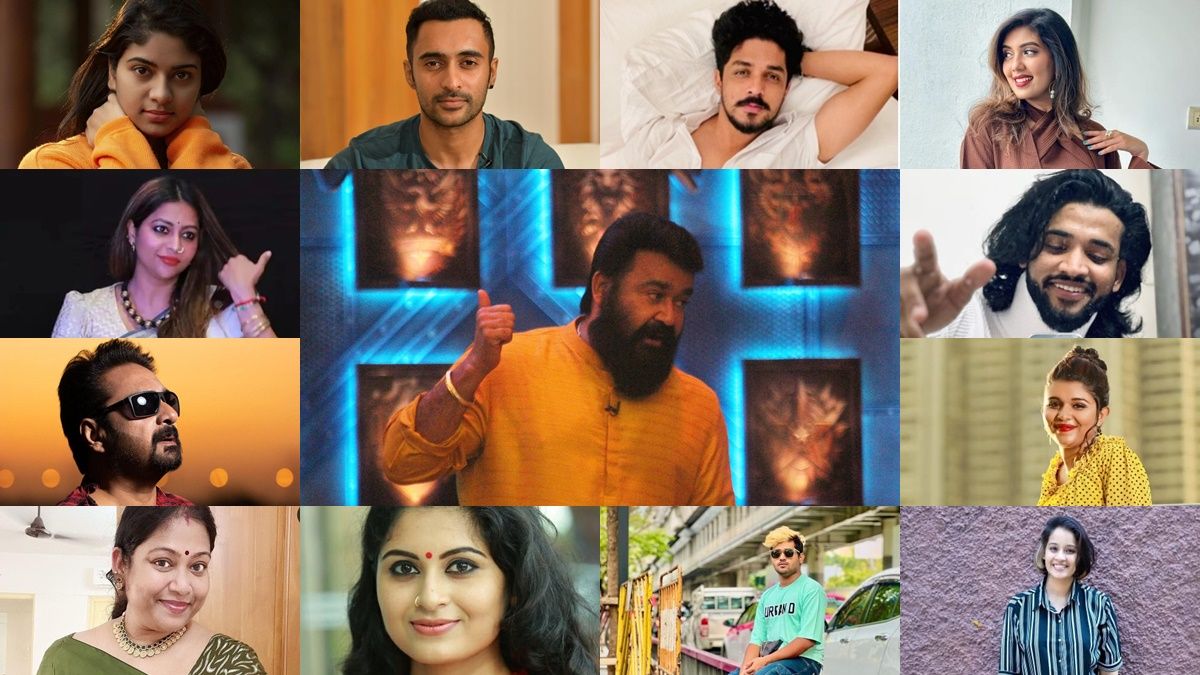 In this season of Bigg Boss Malayalam, there are 18 contestants locked inside the house with no access to the outside.
The contestants are
Reneesha Rahiman,

Sagar Surya,

Vishnu Joshi,

Angeline Mariya,

Sree Devi Menon,

Junaiz VP,

Anjuz Rosh,

Aniyan Midhun,

Nadira Mehrin,

Lachu Gram,

Shiju Abdul Rasheed,

Akhil Marar,

Rinosh George,

Maneesha,

Cerena Ann Johnson,

Sruthi Lakshmi,

and Gopika.
Bigg Boss Malayalam Season 5 live streaming: Where to watch?
Season 5 of Bigg Boss Malayalam is available online on Disney+Hotsar and on television on AsiaNet at 7 pm. She had a successful run in the fourth season of Bigg Boss Malayalam. In the end, the dancer Dilsha Prasanann emerged victorious. She was the first female contestant in the history of Bigg Boss Malayalam to win and hoist the winner's trophy.
Also, Read Other Big Boss Articles: