Janapriya Nayakan Dileep is an actor who gave us many memorable movies. He is much famous among families and children because of his effortless style on presenting humour scenes. Here is the list of some Dileep movies, which will make you, laugh uncontrollably. Note that, this is not a rank, but just a list of comedy movies of Dileep.
1. My Boss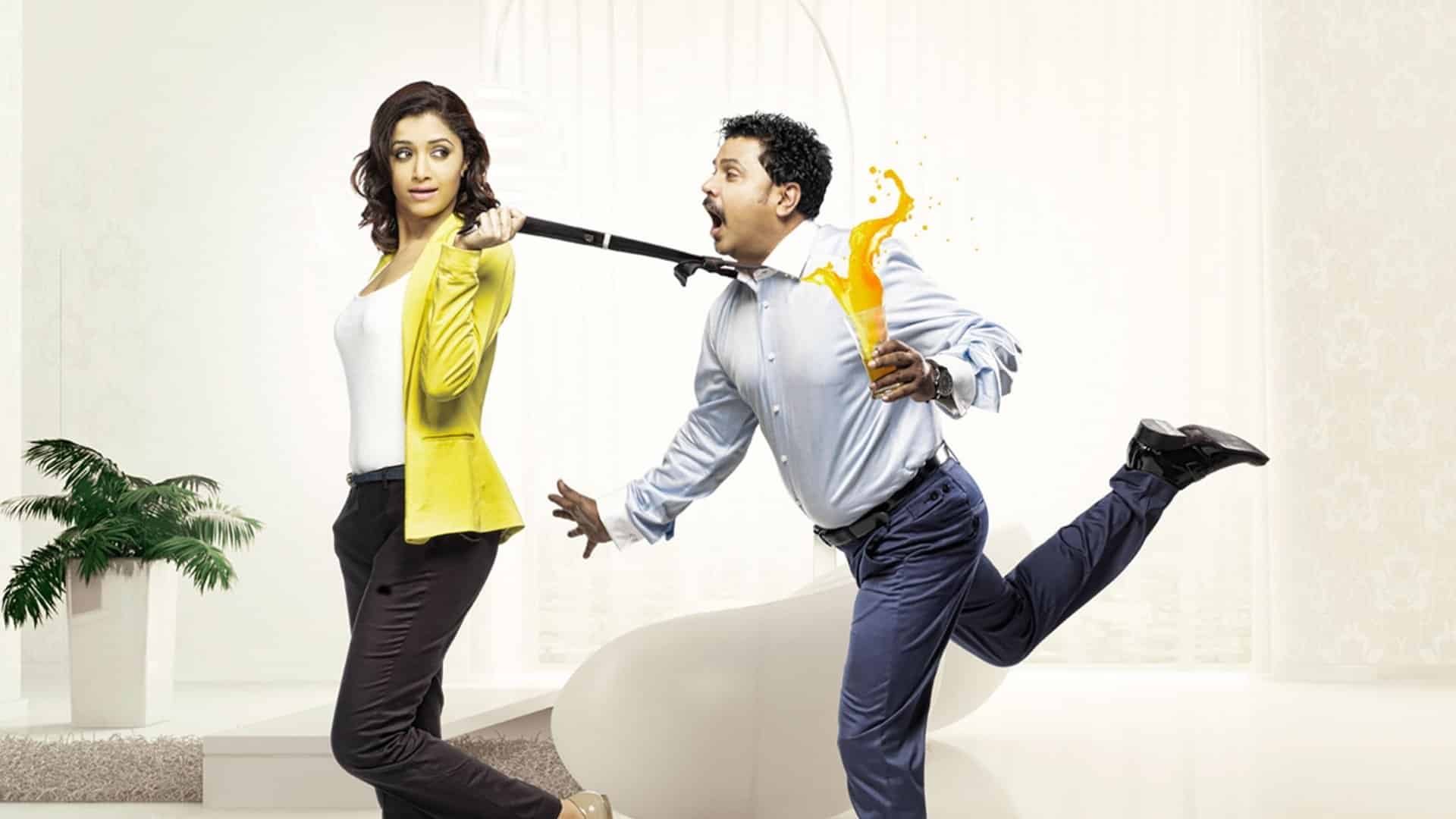 My Boss is one of the best hilarious movies of Dileep that are released in recent times. Jeethu Joseph has directed this romantic comedy movie. The movie revolves around the boss, Priya Nair and her assistant Manu Varma and the hilarious moments start when Priya get into a fake marriage with Manu. The movie was inspired from the Hollywood movie The Proposal and it was a huge hit.
2. Marykkundoru Kunjaadu
Marykkundoru Kunjaadu directed by Shafi is a movie that came with fewer expectations but it gathered highly positive opinion and became a surprise hit at the box office. The movie tells the love story of Solomon and Mary and the twist occurred when Jose, a man with rugged looks came into their life. Marykkundoru Kunjaadu is a thoroughly enjoyable movie with some nice jokes.
3. Pandippada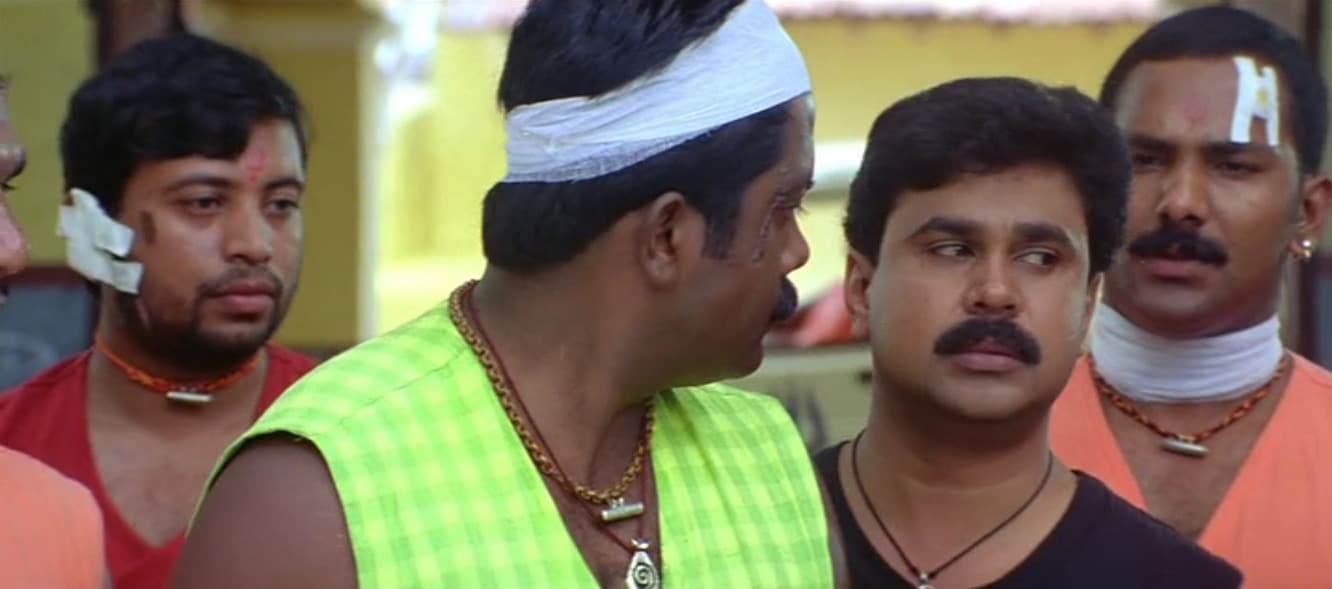 Pandippada is a full-length out-and-out comedy movie directed by Rafi Mecartin. Dileep- Harisree Asokan team brings us the essence of natural jokes and that was much enjoyable. Performances of Prakash Raj and Rajan P. Dev too were impressive. The movie tells the story of an unsuccessful malayali entrepreneur who gets involved in a land dispute between two bigwigs in a village of Tamil Nadu.
4. Thilakkam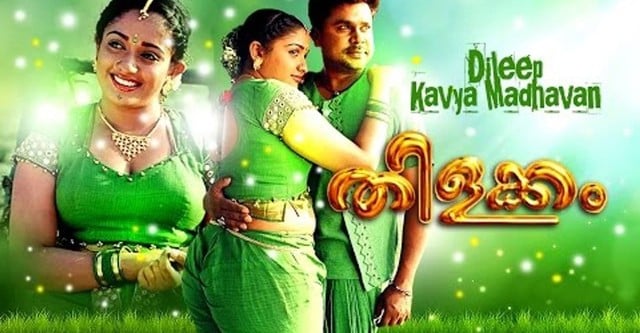 Thilakkam is a comedy movie written by Rafi Mecartin and directed by master director Jayaraj. In this movie, Dileep has played the role of a mentally challenged man whose main hobby is to snatch mundu (dhoti) from people. Along with Dileep, the performances of Salim Kumar and Cochin Haneefa were extremely energetic.
5. C.I.D. Moosa
Undoubtedly, C.I.D. Moosa is one of the best Malayalam comedy movie ever released. The movie is written by Udayakrishna and Siby K.Thomas and directed by Johny Antony. Dileep has played the role of a famous private detective named Moosa in this movie. All major comedians of that time had acted in this movie. Recently Master director Adoor Gopalakrishnan has revealed that C.I.D. Moosa is one his favourite movies.
6. Kalyanaraman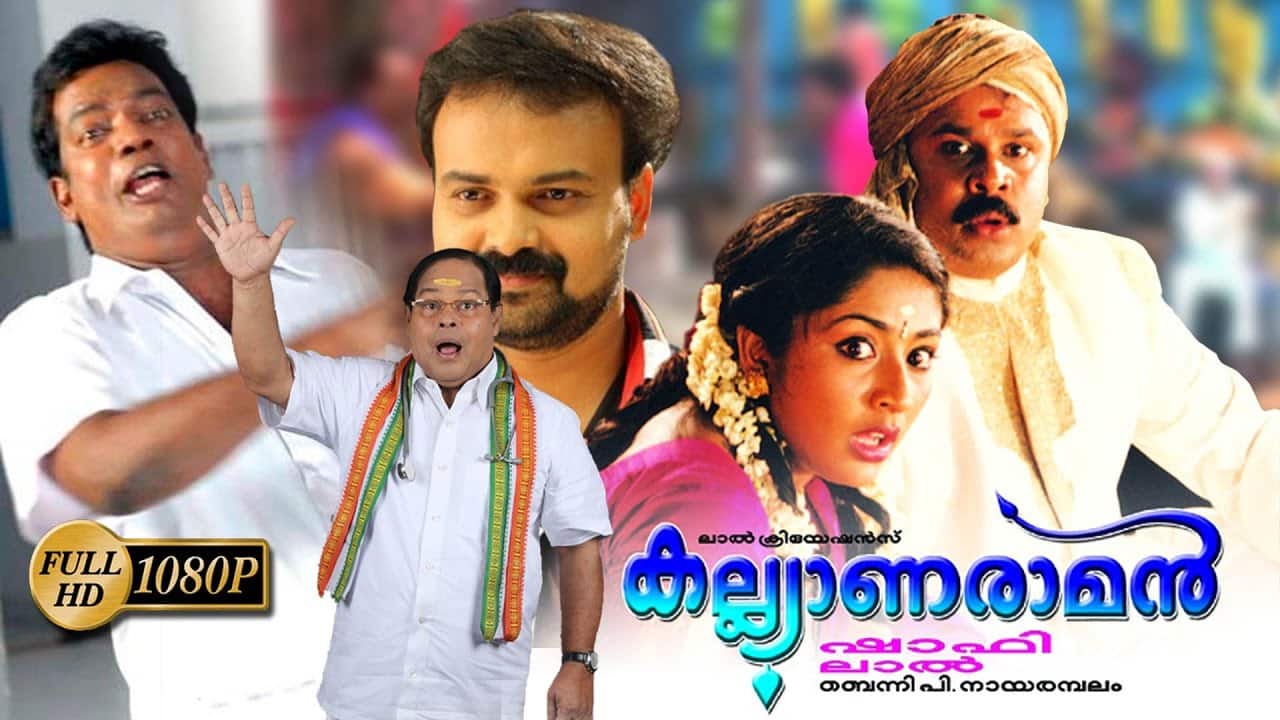 Kalyanaraman is one another comedy flick of Dileep written by Benny P Nayarambalam and directed by Shafi. Dileep had played the role of a marriage organizer named Ramankutty in this movie. The comedy sequences of Innocent and Salim Kumar in this movie will make us laugh until it hurts. The movie got extremely positive review from the audience and became a grand hit.
7. Meesa Madhavan
Meesa Madhavan is a movie that gave a breakthrough in Dileep's career. The movie is written by Ranjan Pramod and directed by Lal Jose. Dileep has portrayed the role of a thief named Meesa Madhavan in this movie. Most of the humour of the movie have worked out pretty well and it will make us laugh for sure. The movie was a blockbuster in the box office.
8. Ee Parakkum Thalika
Ee Parakkum Thalika is a movie written by V. R. Gopalakrishnan and directed by Thaha. This hilarious movie tells us the story of a bus driver Unnikrishnan and his assistant Sundareshan whose lives take a turn when a mysterious tribal girl entered into their lives. The movie became super hit at the box office and was a grand break in Dileep's career.
In addition to the movies that are mentioned in the above list, movies including Punjabi House, Thenkasipattanam, Meenathil Thalikettu, etc. will make us laugh incredibly.