Thriller is one of the most popular movie genres and has wide acceptance. In Malayalam too there are a lot of thriller movies are there. Latest release 'Oppam' too is a thriller movie and got good response all over. Here is our list of best Malayalam thriller movies ever released.
1. Yavanika
'Yavanika' is a thriller movie co-written and directed by K G George is considered as the greatest mystery thrillers ever made in Malayalam. Critics compared this work to Roshomon directed Akira Kurosowa. The plot of the movie developed when a tabla player named Ayyappan went missing and circle Inspector Jacob Eerally came to investigate the missing tabla player. This movie won the Kerala State Film Award for Best Film in that year. The movie has a notable star cast of Bharath Gopi, Mammootty, Thilakan and Jalaja. The movie is co-written by S. L. Puram Sadanandan.
2. Ee Thanutha Veluppan Kalathu
'Ee Thanutha Veluppan Kalathu' can be considered as one of the best Malayalam thriller movie ever released. This movie is directed by Joshiy and written by Padmarajan. The movie is based on the investigation of a series of murders. Hariharan, played by Mammootty is the one who investigating. The script by Padmarajan is well stitched and no loopholes there. The lead roles are essayed by Mammootty, Nedumudi Venu, Lalu Alex, Suresh Gopi, Murali , Sumalatha and Lakshmi.
3. Drishyam
'Drishyam' is one of the best edge of the seat Malayalam thriller movie written and directed by Jeethu Joseph. The movie tells the story of Georgekutty's family. The family lives a happy and peaceful life but things went awry when Varun, a friend of Georgekutty's daughter came into their life. This movie went unstoppable at the box office and became one of the all-time blockbuster movie. It stars Mohanlal and Meena in the main lead and the remaining cast include Ansiba Hassan, Esther Anil, Kalabhavan Shajon, Asha Sarath, Siddique and Roshan Basheer.
4. Traffic
'Traffic' directed by Rajesh Pillai is one of the path breaking movie of Malayalam. The movie tells the things happening on a single day, September 16. This road thriller movie narrates journey of three persons from Kochi to Palakkad with a heart to transplant it. The movie performed well at box office and the scenarist duo Bobby-Sanjay won Kerala State Film Awards for best screenplay for this movie. The star cast of the movie includes Sreenivasan, Rahman, Kunchacko Boban, Asif Ali, Anoop Menon, Vineeth Sreenivasan, Sandhya, Roma and Remya Nambeesan.
5. Grandmaster
Mohanlal starrer 'Grandmaster' is a Malayalam thriller film written and directed by B. Unnikrishnan. In this movie, Mohanlal plays an IPS officer who is investigating a murder series that follows an alphabetical pattern. The screenplay was engaging without much loopholes. This movie was the first Malayalam movie of famous Bollywood Production company UTV Motion Pictures. The movie has an ensemble star cast of Mohanlal , Narain, Priyamani, Anoop Menon, Babu Antony and Jagathy Sreekumar.
6. Season
'Season' is one of the most acclaimed thriller movie ever produced in Malayalam. The movie is written and directed Padmarajan. Mohanlal who is running a restaurant in Kovalam helps a white man escape from Poojappura Central Jail for some hidden agendas. The narration of the movie was novel by considering other movies of that time. The movie starring Mohanlal and Gavin Packard in lead roles.
7. CBI Diary Kurippu and Jagratha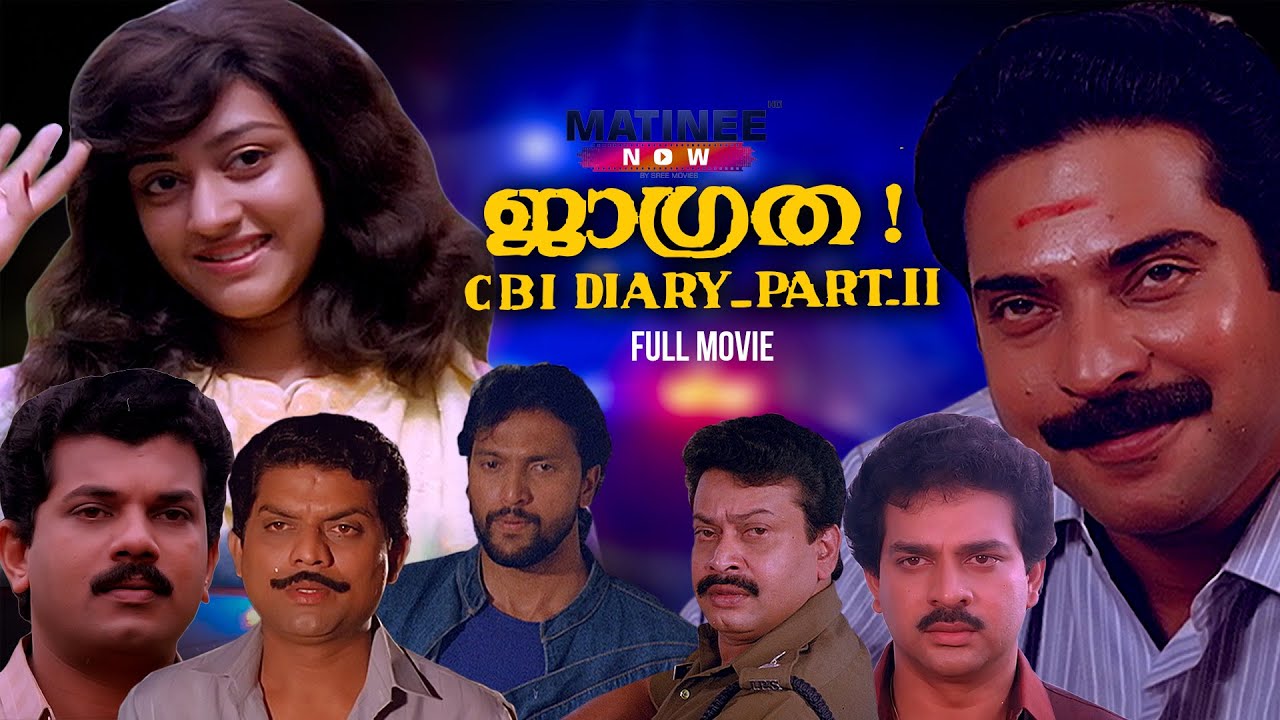 CBI series one of the unforgettable movie series ever made in Malayalam. Even the background music of these movies is also unforgettable. Among this four movie series first two movies, 'Oru CBI Diary Kurippu' and 'Jagratha' were exceptional. In these movies, Mammootty played the lead CBI officer as well as DySP. These movies are directed by K. Madhu and written by S. N. Swami. The other roles are essayed by Jagathy Sreekumar and Mukesh.
8. Detective
'Detective' is one of the underrated suspense thrillers, directed by Jeethu Joseph. This was the debut movie of Jeethu Joseph. This movie was not a commercial success at box office, but well appreciated after the DVD release. The movie explains how Shyam Prasad, played by Suresh Gopi unravelling the mystery behind a suicide. The movie has an ensemble star cast of Suresh Gopi, Sindhu Menon, Devan, Prajod Kalabhavan and Saikumar.
9. Kariyilakkattu Pole
'Kariyilakkattu Pole' is one another Malayalam mystery thriller movie written and directed by P. Padmarajan. The main plot of the movie is how DySP Achuthankutty resolve the mystery behind the film director Harikrishnan's death. Mohanlal portrayed DySP Achuthankutty and Mammootty was Harikrishnan. Rest of the cast includes Rahman, Sripriya, Karthika, Jalaja, and Unni Mary.
10. Kaanathaya Penkutty
'Kaanathaya Penkutty' is an investigation thriller written by Babu Mathews and directed by KN Sasidharan. The main plot of the movie revolves around a girl who was missed and later found dead. The film stars Bharath Gopi, Jayabharathi, Mammootty, Thilakan and Jagathy Sreekumar in lead roles. The script of the movie is quite engaging.
11. Ee Kanni Koodi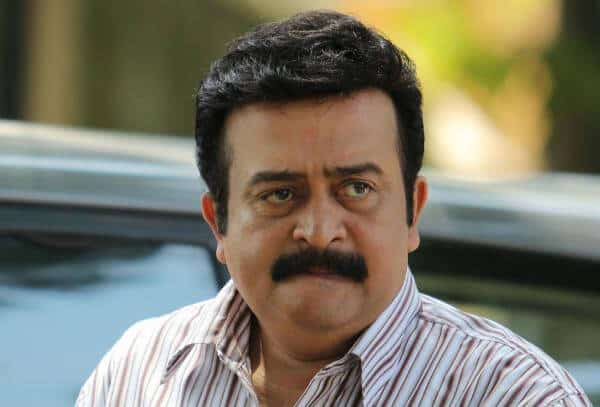 'Ee Kanni Koodi' is one another great thriller movie directed by K G George and written by S Bhasurachandran. The main plot revolves around the murder of a prostitute. The lead roles are portrayed by Ashwini, Saikumar, Sukumari and Thilakan. The script is well written and no one can found much loopholes anywhere in the movie.
 12. The Truth
'The Truth' is a Malayalam investigative thriller film written by thriller specialist S. N. Swamy and directed by Shaji Kailas. This movie is about the murder of the Kerala Chief Minister and the investigation around it. Mammootty is playing the character who is investigating that case. The movie is an out and out thriller with some stellar performance from lead actor. The lead roles are essayed by Mammootty, Divya Unni, Murali and Vani Viswanath.