It was a great year for Malayalam cinema in 2015, in which we had four blockbusters (Premam, Ennu ninte moideen, Amar Akbar Antony and Two countries). Even after passing halfway mark this year, many movies had disappointed the audiences. This year we had a few number of good movies such as Jacobinte Swargarayam, Maheshinte Prathikaram. Nivin Pauly has been the star of this year and he has produced two super hit movies. Ironically, most movies of Big M's did not fare well in box office this year. The success of movies like Anuraga Karikkin Vellam and Happy Wedding shows that good movies always get credited in Kerala Boxoffice.
1. Pulimurugan
Magnum opus Pulimurugan has literally take the box office by storm. Vysakh's action packed thriller has all the ingradients for a blockbuster over it. This Mohanlal starrer was produced with a whopping budget of 25 Crores. It has broken all the existing records for a Malayalam movie. This is the third back to back blockbuster for Mohanlal this year.  Everyone hopes it will cross 100 crore mark in its worldwide collection to become the first Malayalam movie to do so.
Verdict: Industrial Hit
Budget: 25 crores
Collection: 72+ crores [Details] still running
2. Oppam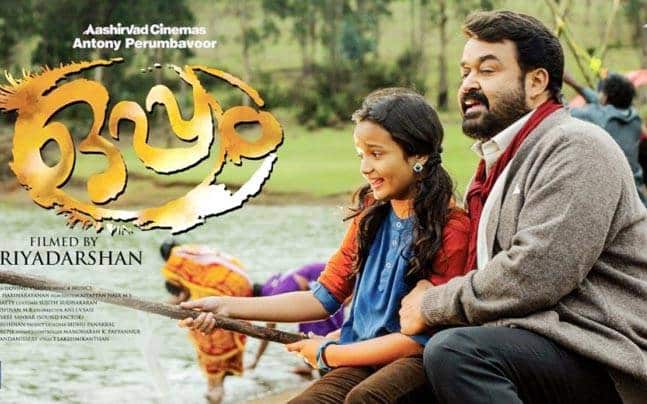 Priyadarshan has delivered another all time block buster in Kerala box office this year with a crime thriller Oppam. Past failures made the director to try a different genre rather than making a comedy film. The movie has opened in the box office very well and good WOM has really helped the movie to collect good revenue from box office. From kerala itesel the movie has earned over 40 crores. It is the first Malayalam hit movie of Mohanlal in 2016
Verdict: Blockbuster
Budget: 6.80 crores
Collection: 56.5 crores [Read..]
3. Jacobinte Swargarajyam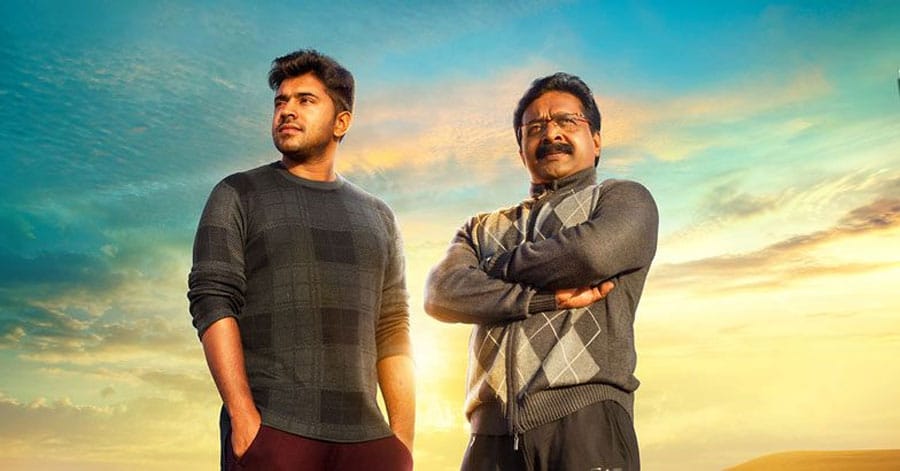 Vineeth Sreenivasan's movie Jacobinte Swargarajyam has been one of the most successful movies of this year. Once again, Nivin Pauly and Vineeth combo has conquered the boxoffice. This emotional family drama which tells the story based on some real life incidents based on an NRIs life has truly won the hearts of many movie goers. The movie was made with a budge of 7.5 Crores and shot mostly in Dubai. It has grossed 22.15 crores from the Kerala boxoffice.
Verdict: Superhit
Budget: 7.50 crores
Collection: 22.15 crores [Read..]
4. King Liar
King Liar was one of the much awaited movie of the year because of Siddique-Lal combo united for a film after a long time. Though the movie disappoints at various departments, the hype created before the release really helped to amass a very good revenue.  It is believed that the movie had a budget of 12.50 Crores. It has collected 20.50 Crores from Kerala boxoffice. In the first weekend itself the movie collected 4.46 Crores.
Verdict: Superhit
Budget: 12.5 crores
Collection: 20.5 crores [Read..]
5. Maheshinte Prathikaram
Maheshinte Prathikaram helped Fahad Faasil to taste success in Kerala boxoffice after a long time. Debutant director Dileesh Pothen has portrayed a simple story of photographer in an aestetic but detailed way. The movie opened in boxoffice in a disappointing way but positive WOM helped the movie to become a superhit. It has collected 17.30 Crores from the boxoffice during its lifetime.
Verdict: Superhit
Budget: Unknown
Collection: 17.30 crores [Read..]
6. Oozham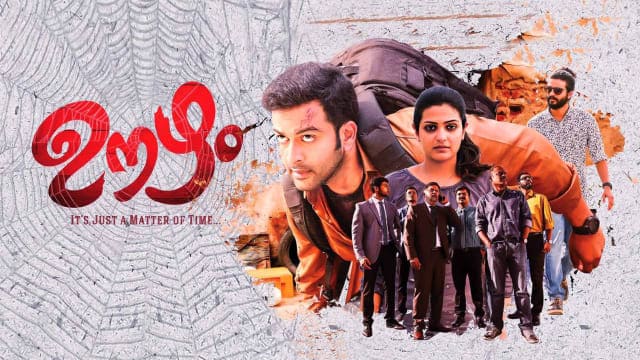 As expected the hit combo Jeethu Joseph – Prithviraj movie Oozham has started it box office journey in a high note.  After its first week runtime in box office, it has collected over 7.14 crores (8 days), which is a very good opening compared to normal standards. It has collected  16.08 crores from box office so far.
Verdict: Superhit
Budget: Unknown
Collection: 16.80 crores [Read..]
7. Action Hero Biju
Once again, Nivin Pauly has proved why he is considered as the golden boy of Malayalam cinema. Action Hero Biju tell the simple story of a police officer and happenings around his police station. Though the movie does not much so-called cinematic ingradients, audience accepted the movie well. Abrid Shine has back to back hits with Nivin Pauly now. The budget of the movie is around 2 crores and it has collected 16.65 Crores from Kerala boxoffice.
Verdict: Hit
Budget: 2 Crores
Collection: 16.65 Crores [Read..]
8. Paavada
Prithviraj was on a roll after the release of Ennu ninte moideen by delivering three back to back hits. Paavada was the latest hit movie from him. Eventhough it did not fare well like ENM and Anarkali, the movie had good business in the boxoffice. It was able to amass just over 14 crores from the Kerala boxoffice.
Verdict: Hit
Budget: Unknown
Collection: 14+ Crores [Read..]
9. Kammattipadam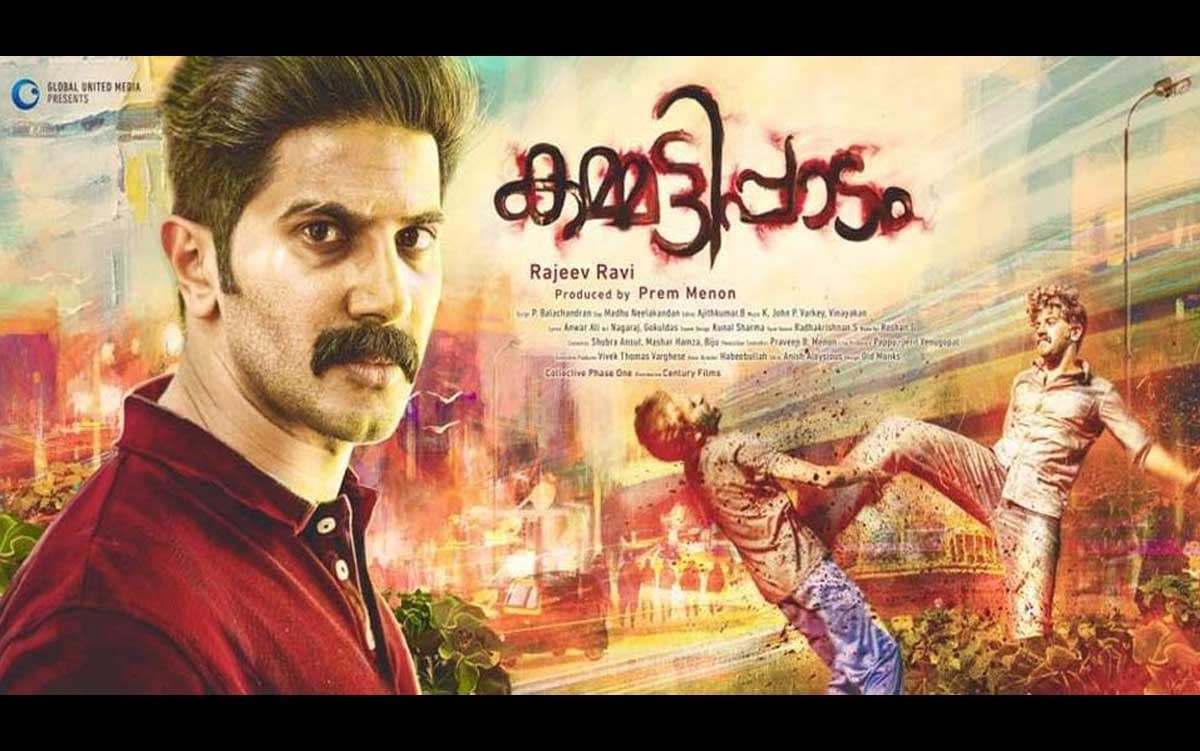 Rajiv Ravi's third directional Malayalam movie Kammatipaadam tells a realistic story of the goons in Kammattipadam. Due to heavy rain and licence issues the film could not break the initial collection record of the Kerala box office. The movie was well recieved by audiences and the movie recieved over 4 crores from the opening weekend. It has collected over 14 crores from Kerala boxoffice during its lifetime run.
Verdict: Hit
Budget: Unknown
Collection: 14+ Crores [Read..]
10. Pretham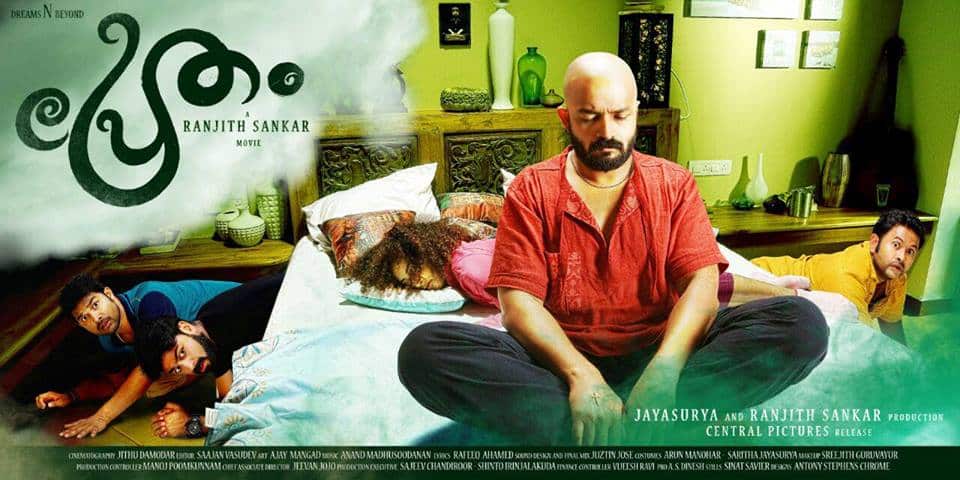 Jayasurya starrer psycho thriller movie Pretham has opened the box office with an average first day. But from second day onwards the movie got good response as the movie got positive reports from everywhere. It has collected 14.40 Crores from Kerala box office itself after the final run.
Verdict: Super Hit
Budget: Unknown
Collection: 14.40 Crores [Read..]
11. Kali
When Dulquer Salmaan's Kali released it made history by breaking the all time highest collection record of a Malayalam film on a opening day. It has collected 2.33 crores on the first day and broken the record of Mohanlal's Loham. In the first week, it has crossed 6 Crores mark. But the revenue suddenly dipped because the movie has got only above average feedback from the audiences
Verdict: Hit
Budget: Unknown
Collection: 13+ Crores [Read..]
12. Kasaba
Kasaba created waves in social media soon after its first day. Many claimed that it has become the all time highest grosser for a Malayalam movie in the opening day, but it has collected only 1.72 crores from the boxoffice on the first day. But the movie was able to collect over 13 Crores from Kerala box office, which is not quite good for a super stars movie which has got quite good opening. In Kochi multiplexes itself it collected 10.74 lakhs on initial day, which is an excellent opening.
Verdict: Hit
Budget: Unknown
Collection: 13+ crores [Read..]
13. Thoppil Joppan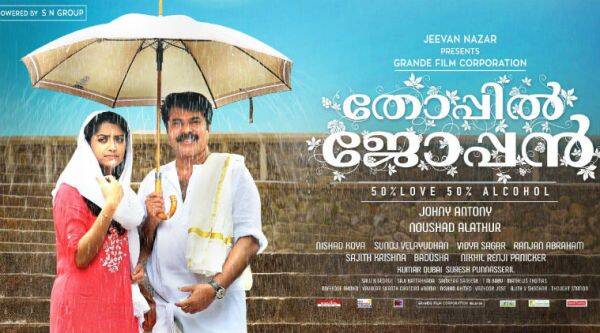 Mammootty starrer pooja release Thoppil Joppan started its box office journey quite well. The movie is getting good WOM from everywhere. It has released over 110 screens across Kerala and the movie has a budget around 5.5 Crores. It has collected 12.44 Crores from Kerala box office in third week time.
Verdict: Hit
Budget: 5.5 Crores
Collection: 12.44 Crores so far [Read..]
14. Happy Wedding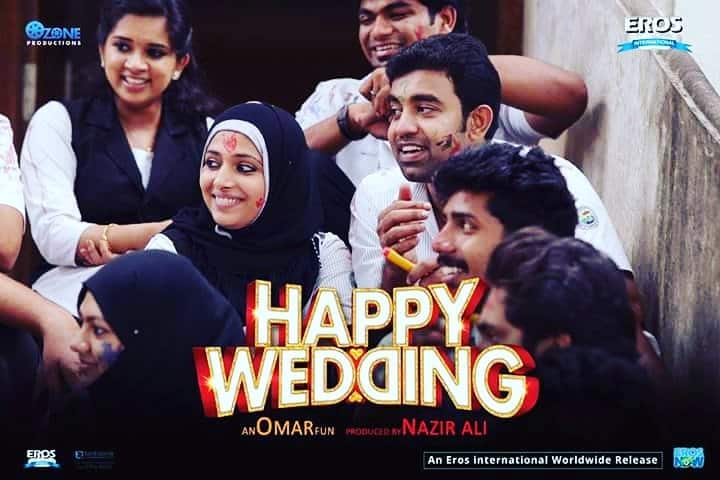 Happy wedding is an unexpected hit of the year so far. Initially it was released in 35 theatres due to other big releases like Kammatipaadam and Aadupuliyattam. But positive WOM has really helped the movie to get good collections and it has released over 130 theatres later. This film was directed by Omar and not had any big stars to be a hit. After its final run in Kerala, it has collected 7.35 Crores from boxoffice.
Verdict: Hit
Budget: Unknown
Collection: 7.35 Crores [Read..]
15. Anuraga Karikkin Vellam
Anuraga Karikkin Vellam is also not so expected hit of the year. The movie which stars Biju Menon and Asif Ali in male lead roles has got only average opening but it has good very good opinion from movie goers later. It was the only Malayalam movie which withstood against the Kabali storm, even Mammootty's Kasaba had to reduce the number of theatres. After 30 days of it release the movie collected over 10 crores, which is quite good for a low budget movie. The movie was produced with a budget of 3.4 crores.
Verdict: Hit
Budget: 3.4 Crores
Collection: 10.30 Crores so far [Read..]