Top 15 Sexiest Hottest Bollywood Movies Till 2023: Bollywood, the vibrant and glamorous world of Indian cinema, has always been known for its larger-than-life productions and captivating storylines. Among the various genres that Bollywood explores, there is a particular category that adds an extra dose of sizzling excitement to the silver screen – sexy Bollywood movies.
These films not only showcase beautiful actors and actresses but also delve into sensuality with their scintillating music, seductive dance sequences, and steamy romance. In this article, we have compiled a list of the 15 hottest Bollywood movies that are guaranteed to ignite your passion and leave you craving for more. So grab some popcorn and get ready to explore the captivating world of Bollywood's sexiest offerings!
You know you love them. Those steamy Bollywood movies with irresistible stars, sizzling chemistry, and super sensual songs that make your heart race. We've ranked the hottest, sexiest Bollywood movies of all time so you can relive the magic and discover some spicy new favorites.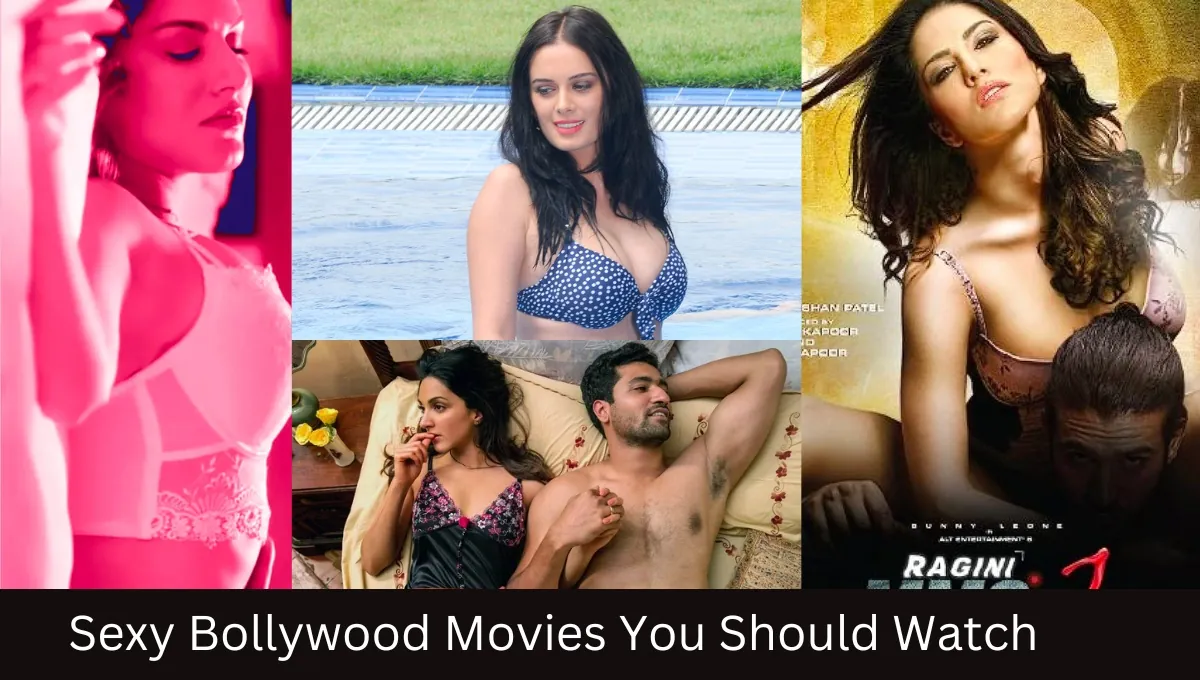 Here is the list of 15+ erotic indian movies list to watch alone
B.A.Pass
This film is definitely not suitable for watching with your parents. It tells the story of a young man named Mukesh who is seduced by a woman named Sarika, whom he meets at a social gathering. Sarika entices him to have a sexual relationship with her in exchange for money. It would be highly awkward to watch a movie about a male escort with your mom and dad.
Kama Sutra: A Tale of Love
The film's title alone is sufficient to inform and give you an idea of what it's about. There aren't many movies based on the well-known Sanskrit text by Vaatsayana, which explores human sexuality. Each film has its own unique storytelling style, but the most highly regarded one is directed by Mira Nair.
Hunterrr
This is an excellent film for youngsters. It addresses themes such as arranged marriages, sex addiction, and pre-marital sex. But watching it around anyone will make both the companies uncomfortable, so watch it when alone.
Hunterrr is a 2015 Indian Hindi-language adult comedy film written and directed by Harshavardhan Kulkarni. The film stars Gulshan Devaiah, Radhika Apte, and Sai Tamhankar. The film revolves around an unassuming sex addict named Mandar Ponkshe and his lustful journey in life.
Mandar is single and pushing 40, and much to the consternation of his largely married friends, takes the opportunity to have sex wherever he finds it. The film's non-linear narrative means that things often go back a year, or several years, and then lurch forward again. As Mandar goes from 40 to 14, it's fine to begin with, but by the end, one begins to feel a bit carsick.
Girlfriend
The genre of the film "Girlfriend" is primarily Drama, with elements of LGBTQ+ themes. The movie explores the complex dynamics of relationships, obsession, and the consequences that arise when a man comes between two lesbian lovers. A look at how lesbians love Girlfriend tried to show how lesbian love works, but it didn't do it very well.
The movie, which starred Isha Koppikar and Amrita Arora, was too blunt and had too many sexual scenes. It delves into the emotional journey of the characters and tackles themes of love, jealousy, and possessiveness. Overall, "Girlfriend" can be categorized as a drama film with LGBTQ+ elements.
Jism 2 And Jism 1
Jism 2 is a 2012 Indian erotic thriller film produced and directed by Pooja Bhatt and written by Mahesh Bhatt. It is the sequel to the 2003 sleeper hit Bipasha Basu starrer Jism and marks the debut of Indo-Canadian actress and former pornographic actress Sunny Leone in Bollywood
Jism 1: Jism is John Abraham's directorial debut, as well as his first feature with Bipasha Basu. The film justifies its title, which means "body," and is one of Bollywood's earliest A-rated thrillers, ushering in the genre. The film, directed by Amit Saxena, portrays the story of an alcoholic lawyer who becomes trapped by a sensual woman and becomes involved in a murder conspiracy. Jism is a remake of the 1981 film Body Heat.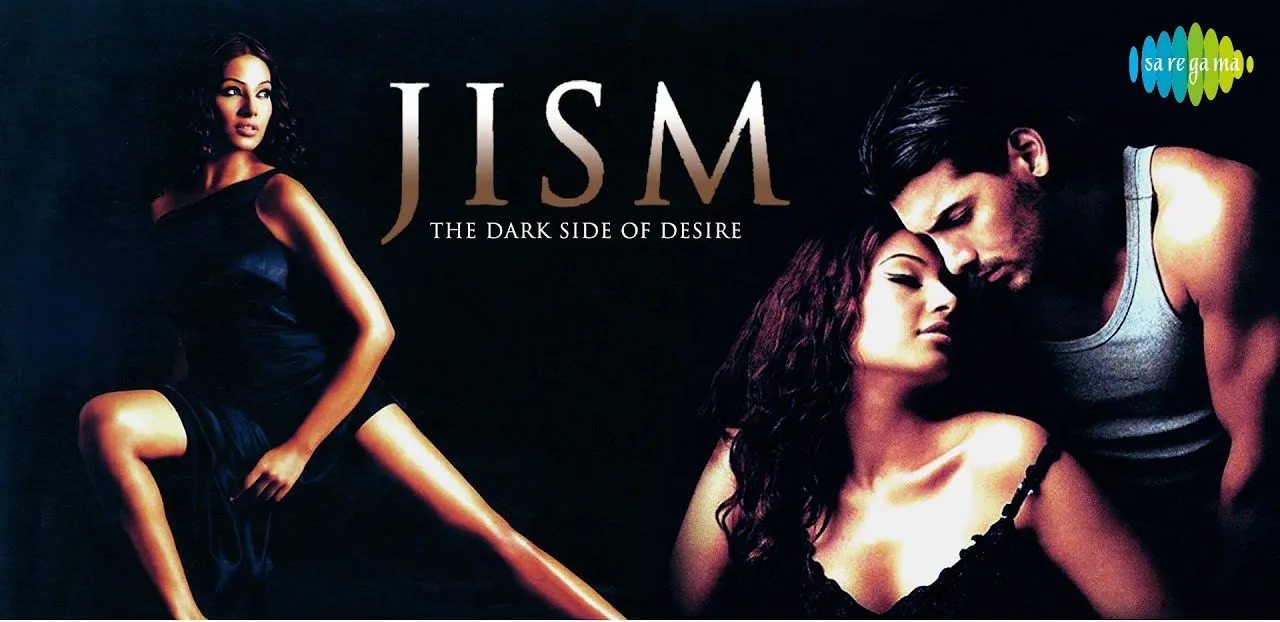 Love Sex Aur Dhokha (2010)
Love Sex Aur Dhoka is a 2010 anthology film that features three short stories. The film, directed by Dibanker Banerjee, centres around three subplots: MMS scandals, sting operations, and honor killings. The film was shot solely on a digicam, making it the first film in Bollywood to be shown in found footage style.
Lust Stories
Lust Stories is an Indian Hindi-language anthology film consisting of four short film segments directed by Anurag Kashyap, Zoya Akhtar, Dibakar Banerjee, and Karan Johar. The film explores modern relationships from the viewpoint of Indian women. The film has an ensemble cast including Radhika Apte, Bhumi Pednekar, Manisha Koirala, Kiara Advani, Akash Thosar, Vicky Kaushal, Neha Dhupia, and others.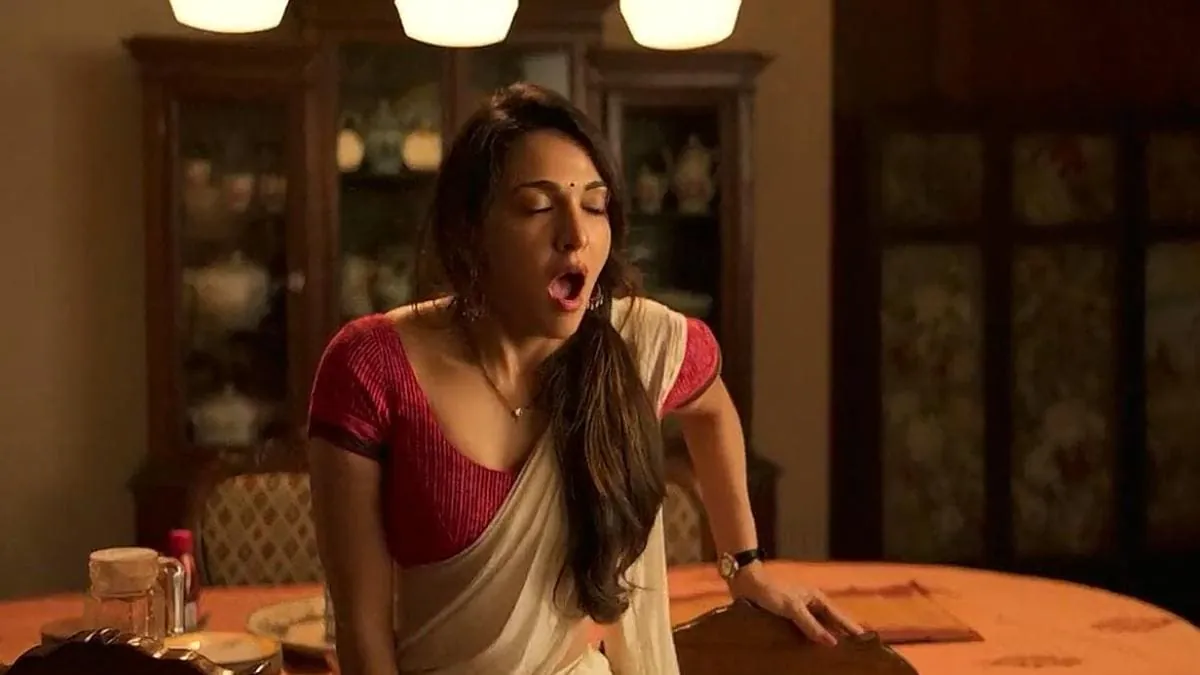 Lust Stories 2
Lust Stories 2 is the second installment of Lust Stories and was released on Netflix in 2023. The film consists of four short films that examine relationships from a woman's point of view, directed by Amit Ravindernath Sharma, R. Balki, Konkona Sen Sharma, and Sujoy Ghosh. The film explores sexual desires and shows how people deal with them across all strata of society. The four segments have been worked on by several scriptwriters, including Pooja Tolani, Rishi Virmani, and Saurabh Choudhary. The film has received positive reviews and has been praised for its bold and thought-provoking content.
---
---
Mastram (2014)
Mastram is a fictional biography film about the life of Mastram, an unnamed novelist. Rahul Bagga and Tara Alisha Berry play the key parts in the film. The film, directed by Akhilesh Jaiswal, depicts the story of a bank clerk who is also a budding writer. His perseverance in writing leads him to compose stories in Hindi, and his work ultimately becomes popular, and his pen name Mastram is recognized as a pornographic writer.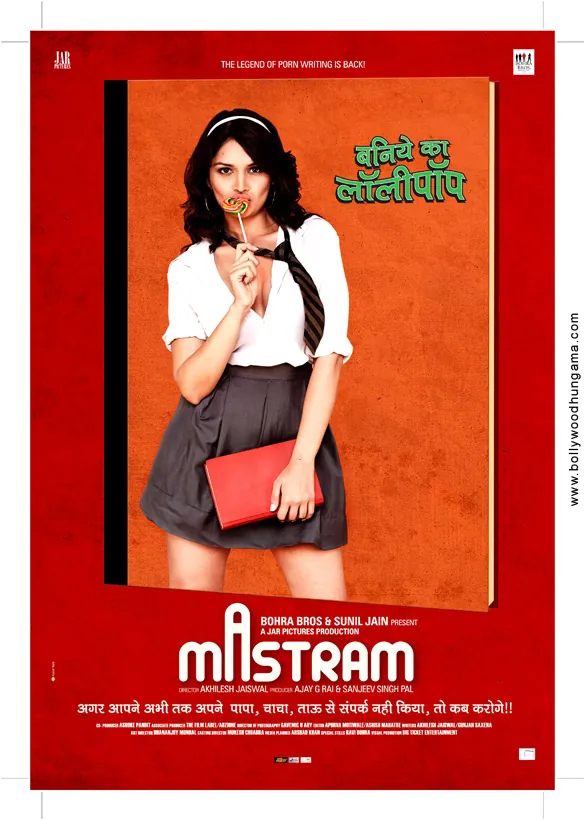 Nasha (2013)
Poonam Pandey became a heartthrob for many young guys after making explicit comments and posting images on social media. Since then, she has grown in popularity, and it was only a matter of time before she was cast as the lead heroine in a Bollywood film. The wait ended with Nasha in 2013, when she is romancing a teenage male. Shivam Patil plays the adolescent boy in the film, alongside Poonam Pandey. Amit Saxena is the director of Nasha.
Murder
Bold and Intimate Scenes from Mallika Sherawat Mallika Sherawat and Emraan Hashmi scorched the screen in Murder, participating in daring and intimate passages that defined the sensual narrative.
Murder 2
Jacqueline Fernandez's Seductive Act Murder 2 starred Jacqueline Fernandez as a seductive seductress who raised the temperature with her uncontrolled performance. Emraan Hashmi accompanied her, adding to the sensual appeal of the film.
Julie (2004)
The Indian Hindi erotic film "Julie," directed by Deepak Shivdasani and produced by N. R. Pachisia, depicts the tale of a prostitute named Julie and her complicated relationship with a powerful businessman named Mihir. The film is available on YouTube's Rajshri Channel and the Disney+hotstar app, and it examines the challenges Julie encounters as a result of her profession and past.
Ragini MMS And Ragini MMS 2
The plot of the movie "Ragini MMS" revolves around a couple named Ragini and Uday who decide to have a weekend getaway at a friend's farmhouse on the outskirts of Mumbai. The film is inspired by the real story of a girl named Deepika from Delhi. As the weekend progresses, strange and supernatural events start to occur, and the couple finds themselves trapped in a haunted house. The ghost in the house possesses Uday and forces him to commit suicide, while Ragini struggles to free herself from restraints before sunrise. The movie combines elements of found footage horror and supernatural themes.
A sequel to the movie, "Ragini MMS 2," was made and released in 2014. It continues the story and focuses on a film crew returning to the haunted house to shoot a film.
Hate Story Series
"Hate Story" is a superhit Indian film series that debuted in 2012 and has now led to three sequels. The film, directed by Vivek Agnihotri and starring Nikhil Dwivedi, Gulshan Devaiya, and Paoli Dam, received great reviews and drew people to see a film directed by a woman. The series explores explicit themes and features Paoli Dam's captivating performance.
Read More: 10 Hot Movies On Disney+ Hotstar
In conclusion: Hot Hindi Movies You Should Watch Alone
Bollywood has produced a plethora of sexy and captivating movies that can be enjoyed alone in the comfort of your room. From explicit love scenes to sensual dance numbers, these films have the power to ignite your imagination and transport you into a world of passion and desire. Whether you are looking for a steamy romance or an intense thriller with a touch of sensuality, Bollywood has something for everyone. So grab some popcorn, dim the lights, and indulge yourself in these 15 top sexy Bollywood movies. Get ready for a cinematic experience that will leave you breathless and yearning for more!