Gunasekhar helms the romantic fantasy comedy film Shaakuntalam. Allu Arha, Sachin Khedekar, Kabir Bedi, Dr.M Mohan Babu, Prakash Raj, Madhubala, Gautami, Aditi Balan, Ananya Nagalla, Jisshu Sengupta, and many others have been featured in supporting roles alongside Samantha and Dev Mohan. Find more information about the movie from this article.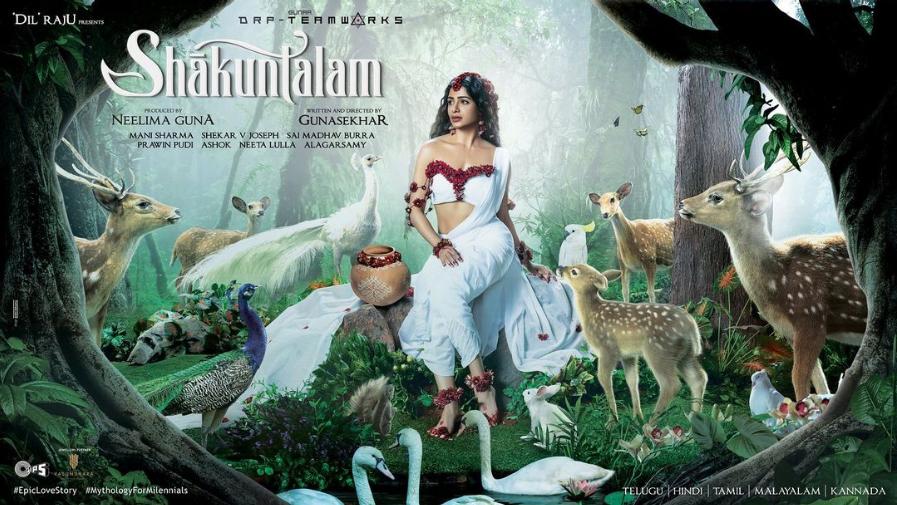 Shakuntalam Premiere Date
The Shaakuntalam film is scheduled for a wide release on April 14, 2023. Shaakuntalam was scheduled for a February 17 release date, but the film's debut was again delayed for unclear reasons.Films in Telugu, Hindi, and Tamil will all see their respective releases on the new date.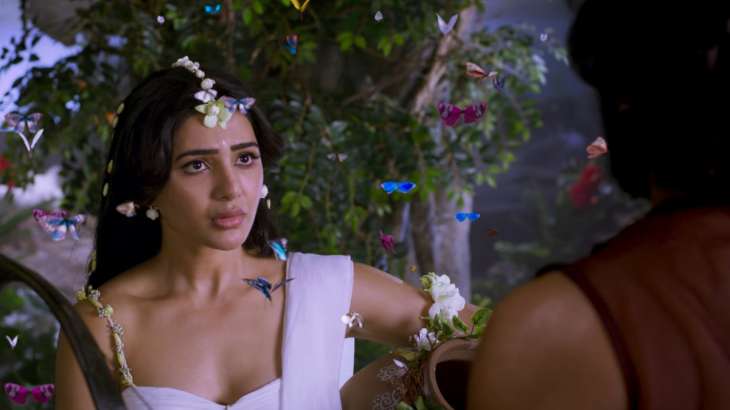 Read More: Ajith kumar's AK-62 Release Date
Shakuntalam Movie Cast
Samantha Ruth Prabhu as Shakuntala
Dev Mohan as Dushyanta
Aditi Balan as Anasuya
Mohan Babu as Durvasa Maharishi
Malhotra Shivam as Manipal
Ananya Nagalla
Varshini Sounderajan
Prakash Raj
Gautami
Kabir Bedi
Madhoo
Kabir Duhan Singh
Allu Arha
Samantha Ruth Prabhu reveals she rejected Shaakuntalam initially: 'Accepted it to confront my fears of last 3 years'
About Shakuntalam
Gunasekhar has written and will helm the next Indian Telugu-language historical drama, Shaakuntalam. Neelima Guna of Gunaa Teamworks and Sri Venkateswara Creations handle distribution. Samantha plays Shakuntala, the title character, in this film adaptation of Kalidasa's classic drama Abhignyana Shakuntalam.
Read More: Prabhas, Deepika Padukone's Project K Telugu Movie Release Date
Dev Mohan plays Dushyanta, the monarch of the Puru dynasty, and the cast also includes Mohan Babu, Jisshu Sengupta, Madhoo, Gautami, Aditi Balan, and Ananya Nagalla. Mani Sharma created the score, Shekar V. Joseph shot the footage, and Prawin Pudi handled the editing. Neelima Guna produces the film with her company Gunaa Teamworks.
Shakuntalam Trailer Release
The trailer for the movie was released many days before.
Read More: Hoysala Kannada Movie Release Date (2023)