On June 9, the film 'bloody Daddy' starring Shahid Kapoor, will be released exclusively on digital platform Jio. The action film is directed by Ali Abbas Zafar of 'Tiger Zinda Hai' fame.
"I am happy the teaser of our film is released, I am in London for a shoot of my other film," Zafar said via video conference.
The movie's release date was announced at an Infinite Together event hosted by Jio Studios.
Here Is The Poster Of Bloody Daddy.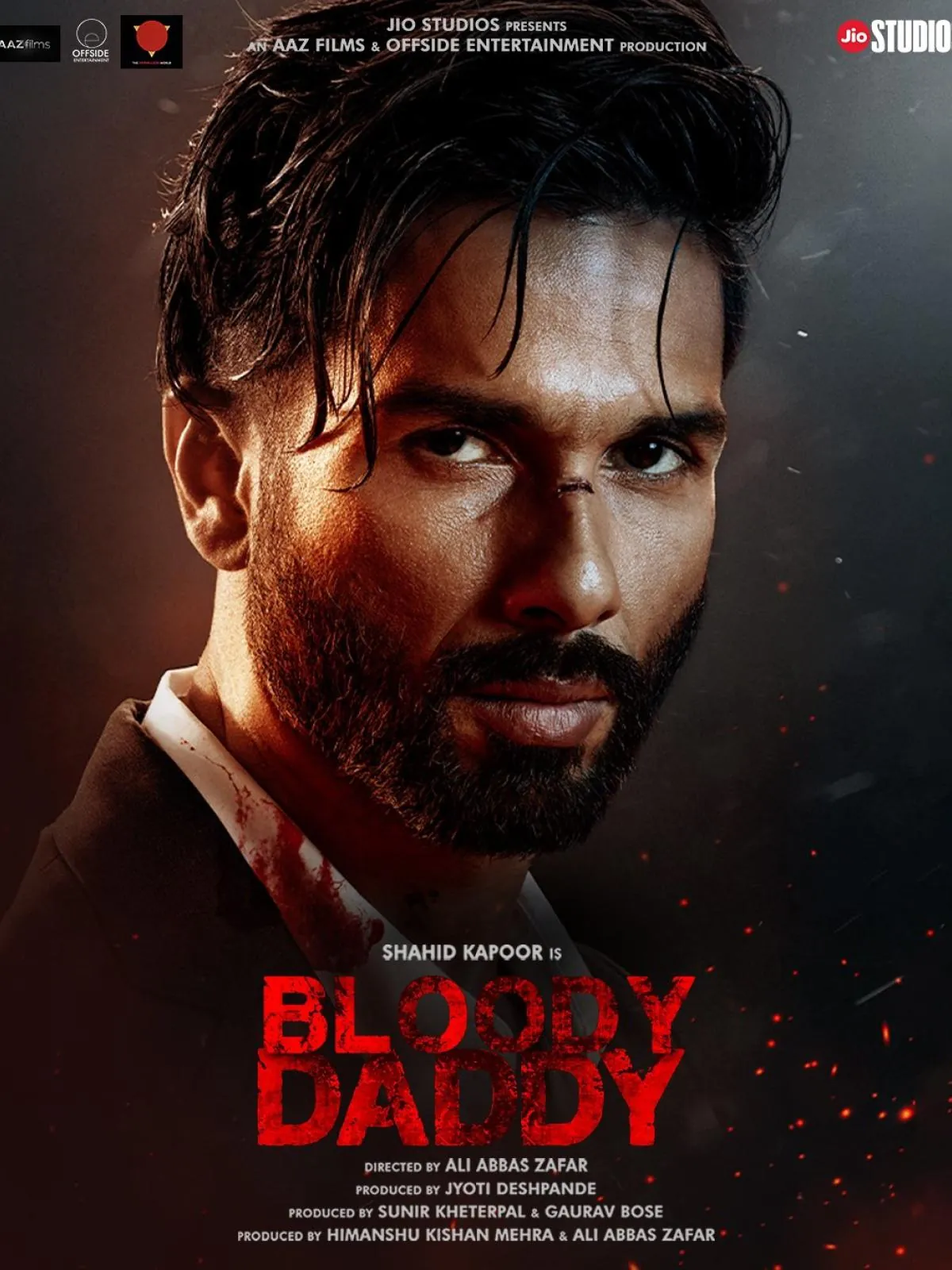 Jyoti Deshpande, President of RIL Media and Content Business, said,
"We have taken a really big special film, with a very big actor, big director, spent lots and lots of money on it and we are going to do an OTT release."
Jio Studios, Aaz Films, Offside Entertainment, and The Vermillion World worked together to make this movie. It's a ride with lots of action and a stylish look.
Kapoor said he enjoyed doing action onscreen.
"It was a lot of fun. I had a great time doing an action film, I really enjoyed working with Ali. He understands the genre very well. The dilemma now is that if you're doing something of this scale, on OTT, what do you do on the big screen? So we have to figure that out, it has been a blast," the 42-year-old actor told reporters here at the event.
Kapoor also said that dancing gave him a better understanding of how to choreograph action scenes.
"There's a lot of choreography involved with dance, I started dancing at the age of 15. I can memorise things fast. When we did the film, unfortunately, due to COVID we had a lot of issues. The action directors were not from here, some of them were from London, Hollywood, and they are used to a lot of rehearsals.
He Continue:
"There were visa issues, they came in and thought this would be a disaster but because I have done a lot of dancing, I could pick it up (the action) really fast. That helped us. When you do action, you lose about a kg a day, so it's really tough but you have to look really buff, I don't know how Tiger (Shroff) does it," he said.
The makers also gave a sneak peek into the world of "bloody Daddy."
"bloody Daddy" also features Ronit Roy, Sanjay Kapoor, and Rajeev Khandelwal.
Here Is The Official Teasar Of Bloody Daddy.
https://www.youtube.com/watch?v=pWWSExlQjzE
For More Details On When Other New Movies And Tv Shows Will Be Available, Check Out The Posts Given Below:
To Stay Updated On Your Eagerly Anticipated Movie, Be Sure To Connect With Us On Twitter For The Latest Scoop.