Fighter is an action-packed film that's making waves in India as the country's first-ever aerial actioner. With a star-studded cast, breathtaking aerial stunts, and a gripping storyline, this high-octane Hindi-language movie is set to become a must-watch for fans of Indian cinema. Here's everything you need to know about this groundbreaking film.
Fighter Release Date
Bollywood buffs, get ready for a thrilling cinematic experience as Fighter prepares for its grand release. While the journey to the big screen has been riddled with challenges and delays, the film's official launch date is now set in stone. Clear your schedules and gear up for an unforgettable ride, as Fighter is all set to premiere in theaters on 25 January 2024, adding a dose of high-flying action to India's Republic Day celebrations.
Celebs Fly High in Fighter's Star-Studded Cast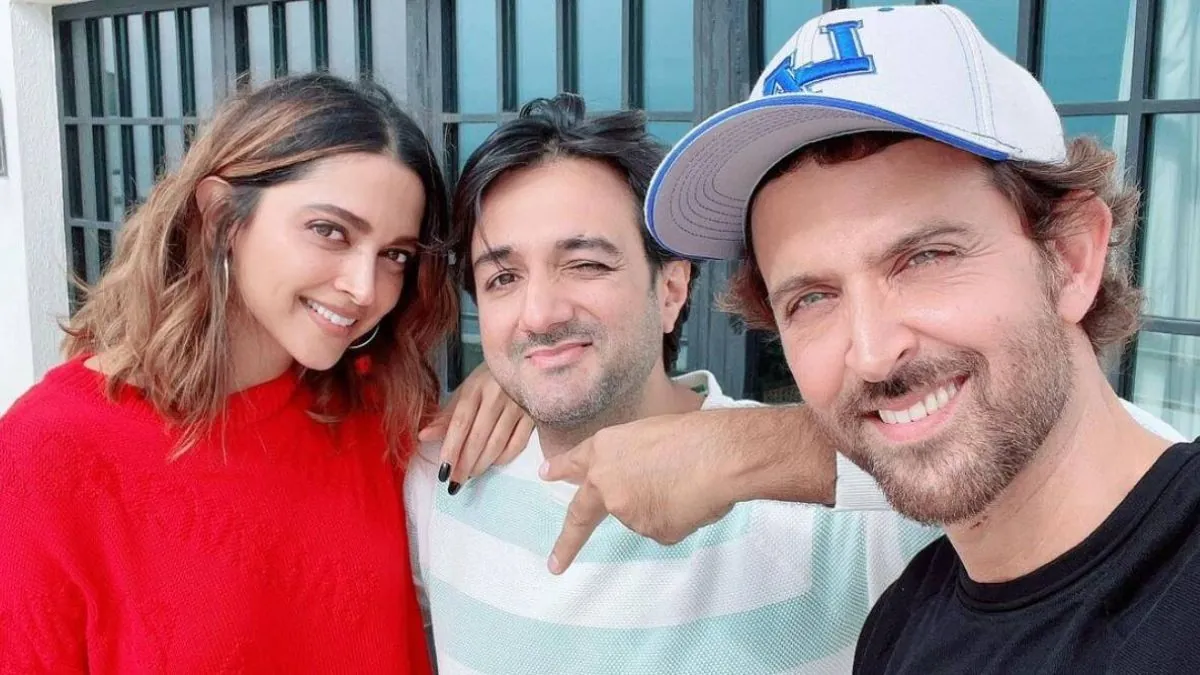 The film boasts an impressive ensemble of talented actors, including Deepika Padukone, Hrithik Roshan, and Anil Kapoor. Additionally, the cast also features Karan Singh Grover, Akshay Oberoi, and Talat Aziz. With such a strong lineup of actors, audiences can expect powerful performances and unforgettable on-screen chemistry.
Jet-Setting Vision Takes Off
The idea for Fighter was born when director Siddharth Anand shared his vision for an action thriller set against the backdrop of fighter jets during the shooting of the film War (2019). Hrithik Roshan, a fan of the concept, encouraged Anand to develop the story further. The film was officially announced on 10 January 2021, and is being produced by Viacom18 Studios and Marflix Pictures, with a budget of ₹250 crore.
Pandemic Delays The Initial Release
The film's pre-production faced significant delays due to the COVID-19 pandemic. However, the team persevered, and principal photography finally commenced in November 2022. The film was shot in various locations across Assam, Hyderabad, Jammu & Kashmir, and Mumbai. Fighter was initially set to hit theaters on 30 September 2022, but the release date has been postponed to 25 January 2024, coinciding with India's Republic Day.
Fighter's production team has gone above and beyond to create a cutting-edge film, pushing the boundaries of Indian cinema. The movie is expected to feature unparalleled aerial action sequences and impressive visual effects, with post-production work handled by DNEG. Director Siddharth Anand has promised that the film's teaser will "blow their mind" when it's finally unveiled.
Hungry for more articles on release dates? Explore here:
Thrilling Music By Vishal-Shekhar
The film's music is composed by the talented duo Vishal-Shekhar, featuring a total of five songs, including an emotional ballad. India's leading music label, T-Series, has acquired the music rights for the film.
Fighter Trailer
Fighter's trailer is not released yet. However, we can speculate that trailer will be released on September 28, 2023 based on the post shared by the War actor on his Instagram.
Final Words Before Take-Off
Fighter is set to be the first installment in a planned "aerial action franchise", marking the beginning of a new era in Indian cinema. With its captivating storyline, adrenaline-pumping action sequences, and stellar cast, Fighter is poised to soar to new heights and redefine the action genre in India. Mark your calendars for 25 January 2024, when Fighter takes off and captures the hearts of Indian moviegoers.
I hope you like the article. Keep up with all the entertainment buzz – follow us on Instagram.