Rajkummar Rao starrer Stree took the Indian box office by storm upon its release in 2018. The horror-comedy film garnered critical acclaim and became a commercial success, grossing over 180.76 crores worldwide. Since then, fans have been eagerly waiting for a sequel. And now, the wait is finally over! Stree 2 has officially been announced, and the makers have also revealed its release date. In this article, we will delve into the details of the much-anticipated film and discuss what we can expect from it.
Stree 2 Release Date
Stree 2, the highly anticipated horror-comedy sequel to the 2018 film Stree, has officially announced its release date. The film features an ensemble cast including Rajkummar Rao, Shraddha Kapoor, Pankaj Tripathi, Aparshakti Khurana, and Abhishek Banerjee. The announcement was made during an event in Mumbai on April 12, 2023, where the actors from the original film were present. The team performed a skit to reveal the release date of August 31, 2024. Stree was directed by Amar Kaushik and produced by Dinesh Vijan's Maddock Films.
Stree 2 Movie Cast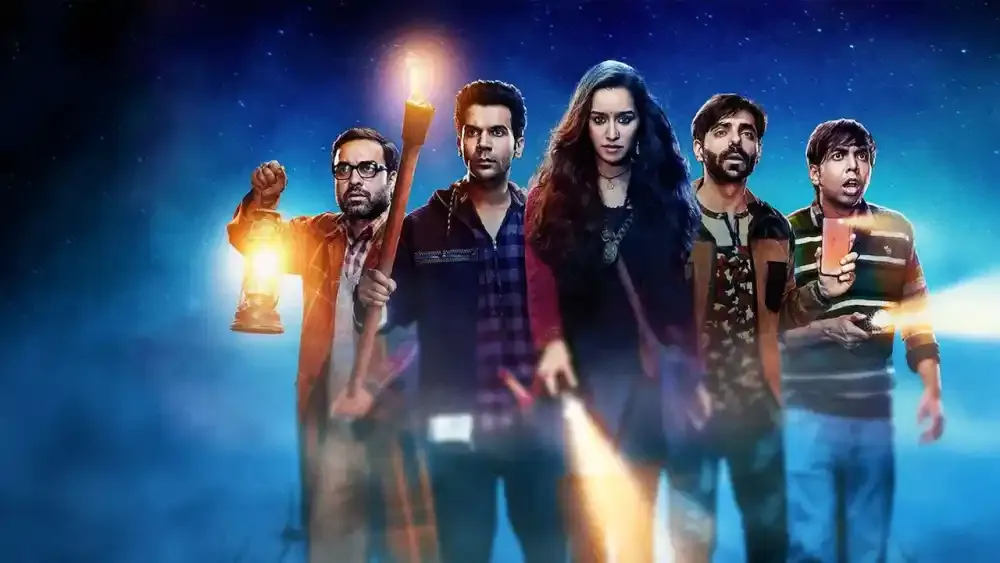 As mentioned earlier, the main cast of Stree 2 comprises of Shraddha Kapoor and Rajkumar Rao, who also starred in the original film. Additionally, the movie features Pankaj Tripathi, Aparshakti Khurrana, Abhishek Banerjee, and Jhaanvi Kapoor as part of the ensemble cast.
Stree, a Hindi language comedy-horror film, was released in India in 2018. The plot of Stree 2 is based on a true incident inspired by the urban legend of Nale Ba from Karnataka. The legend tells the story of a ghostly woman who knocks on people's doors and abducts men during the night.
Stree Movie Reviews & Ratings
Stree garnered critical acclaim as well as positive feedback from audiences, and currently holds an IMDb rating of 8.4. Nevertheless, some reviewers felt that the jokes were not hilarious enough and that the plot was too absurd. The film is recognized as a thought-provoking comedy and is one of the most unique movies released this year so far. Stree is considered to be a Trojan horse that blends humor, scares, and an important message. The movie presents a subversive commentary on the status and treatment of women in India.
Stree 2 Filming Location
As per reports from koimoi.com and other sources, Stree 2 will be filmed in four different cities, with shooting commencing in Delhi and its surrounding areas. The crew will then move to Uttar Pradesh, where they will have a busy month of filming. The original cast of Stree, including Rajkummar Rao, Aparshakti Khurana, and Abhishek Banerjee, will begin shooting in March 2023. The end credit scene in Bhediya, which hinted at the arrival of Stree 2, confirms that the sequel is in the works.
While the pre-production of the film has already started, the actors are currently engaged in other commitments. It's worth noting that unlike the first film which was primarily shot in Chanderi and Bhopal in Madhya Pradesh, the sequel will feature different shooting locations across Delhi and Uttar Pradesh, although the exact locations within these cities remain unspecified.
Where To Watch Stree 2?
You can watch Stree 2 in theatres on its release date, and after 40 or 45 days of the release date, you can watch it on the streaming platform.
Similar Movies Like Stree
If you enjoyed watching the horror-comedy movie "Stree", here are some similar Bollywood movies that you may like:
Bhool Bhulaiyaa
Go Goa Gone
Roohi
Phillauri
Ragini MMS
Tumbbad
Pari
Ek Thi Daayan
13B
Darna Mana Hai
Stree 2 Trailer Update
There has been no official trailer for Stree 2 as of now. Stay tuned on our page when the trailer has arrived; we update soon.
Discover More:
Looking for the latest and greatest in movies and entertainment? Look no further than TopMoviesRanking.com! Our expert team scours the industry to bring you the best new releases, classic favorites, and everything in between. Whether you're a cinephile or just looking for a fun night out, we've got you covered. So what are you waiting for? Head to TopMoviesRanking.com now to discover your next favorite flick!