Varun Dhawan and Kriti Sanon's film Bhediya had a great start at the box office. However, its collections have been dwindling now. On Day 12, the film hardly added Rs 1 crore to its comprehensive collection.
The film hit the screens on November 25. Bhediya features Varun in the role of a werewolf. It competes with Ajay Devgn's Drishyam 2 and Ayushmann Khurrana's An Action Hero.
About Bhediya
Bhediya is a comedy horror film directed by Amar Kaushik and produced by Dinesh Vijan. The film stars Varun Dhawan and Kriti Sanon in the lead roles.
This is Kriti's second film with Varun after Dilwale (2015). Bhediya is the third installment in Vijan's horror-comedy universe. It hit the theatres on November 25.
Set in Arunachal Pradesh, the storyline of Bhediya follows a young man named Bhaskar who gets bitten by a wolf in the forest. Eventually, he starts transforming into a werewolf too. The music of the film is composed by Sachin-Jigar, while Amitabh Bhattacharya writes the lyrics.
Bhediya Budget
The official budget of Bhediya has yet to be revealed. But, some websites claim that the movie was made on a budget of Rs. 60 crores, and some claim that the film's budget was Rs. 80-85 crore.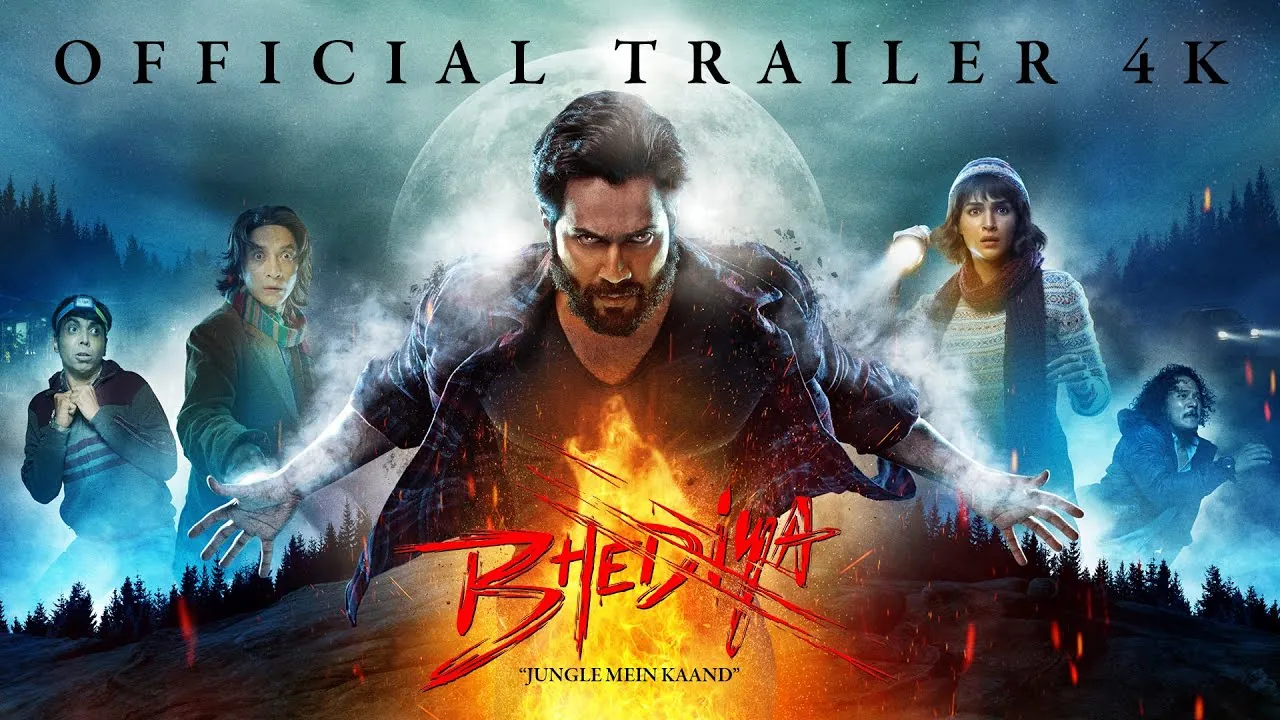 Bhediya Box Office Collection
India Today claims that Bhediya took a slow start at the box office with an Rs. 7.48 crore collection. A double digital opening would have been a better start, but later the movie showed good growth over the weekend and collected Rs. 28.55 crores in three days. The film's lifetime collection was Rs. 66.65 crore net in India, and the worldwide gross collection was Rs. 89.97 crore.
INDIA BOX OFFICE COLLECTION
| Schedule | Amount |
| --- | --- |
| Opening Day | 7.48 cr. |
| End of Opening Weekend | 28.55 cr. |
| End of Week 1 | 42.05 cr. |
| End of Week 2 | 54.90 cr. |
| End of Week 3 | 62.33 cr. |
| End of Week 4 | 63.74 cr. |
| End of Week 5 | 64.64 cr. |
| End of Week 6 | 65.90 cr. |
| End of Week 7 | 66.45 cr. |
| End of Week 8 | 66.65 cr. |
| Lifetime Collection | 66.65 cr. |
WORLDWIDE GROSS BOX OFFICE COLLECTION
| Schedule | Amount |
| --- | --- |
| India box office Nett cr. |  66.65 cr. |
| India box office Gross cr. |  79.35 cr. |
| Overseas Gross cr. |  10.62 cr. |
| Worldwide collections Gross cr. |  89.97 cr. |
If you would like to find the box office figures of some other movies, check out the following articles: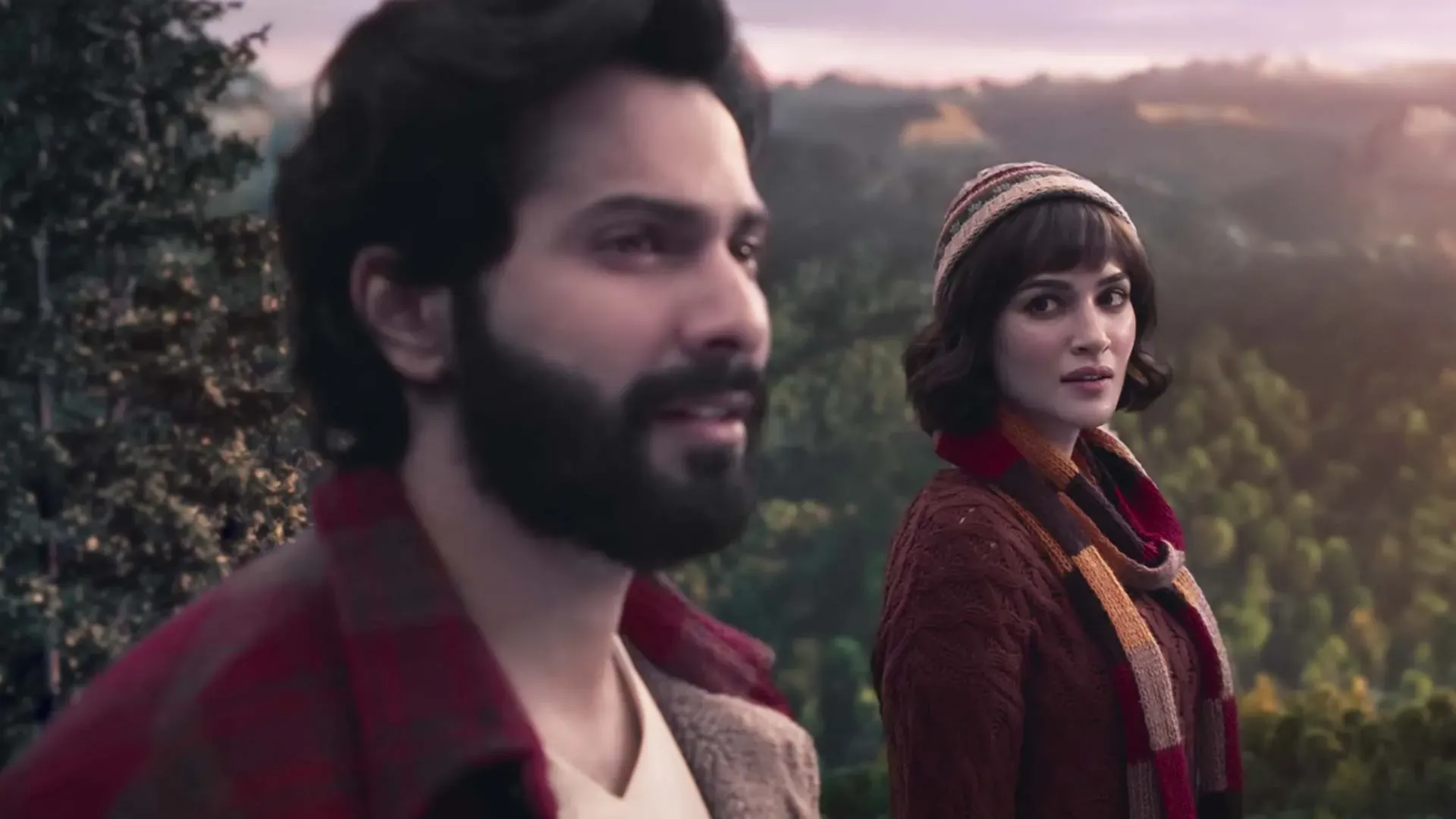 Is Bhediya hit or flop?
Even if we take into account Rs. 60 crore as the budget, the movie's lifetime earnings in India total Rs. 66.65 crore nett, therefore Bhediya isn't exactly a big hit at the box office. It might be referred to as an average earner. If the budget was between Rs. 80 and Rs. 85 crore, it was a box office failure.
Bhediya OTT release: When, where to watch
Bhediya will premiere on JioCinema on May 26. The official Twitter account of the platform announced the film recently in a tweet that said, "Jungle jungle baat chali hai pata hai chala hai, Bhediya is now coming to entertain you all, only on #JioCinema."
The best part is you can watch the Bhediya on JioCinema for free as the platform does not require any subscription to watch content if you are a Jio user. So, you can catch the Bhediya OTT release from the comfort of your home for free!
Bhediya Trailer
Get the scoop on the latest news and trends in the entertainment world at Topmovierankings.com! Follow us on Facebook, Pinterest, Twitter, and Instagram to stay connected and share your thoughts with us.