Saaho, the highly anticipated bilingual movie starring Prabhas, was one of the most talked-about releases of the year 2019. The movie, which boasted of a massive budget and a talented cast, promised to be a thrilling ride for audiences. With its high-octane action sequences and breathtaking visuals, the movie generated a lot of buzz in the industry before its release.
However, now that the dust has settled, the question on everyone's mind is whether Saaho has emerged as a hit or flop at the box office. In this article, we'll take a closer look at the movie's box office collections and analyze whether Saho has been successful in meeting audience expectations.
About Saaho
Saaho is a bilingual Indian action drama. It is produced by V. Vamsi Krishna Reddy, Pramod Uppalapati, and Bhushan Kumar, with direction by Sujeeth. As a subsidiary of T-Series Super Cassettes Industries Ltd., Prabhas, Shraddha Kapoor, Neil Nitin Mukesh, Jackie Shroff, Chunky Pandey, and Arun Vijay are the film's prominent cast members.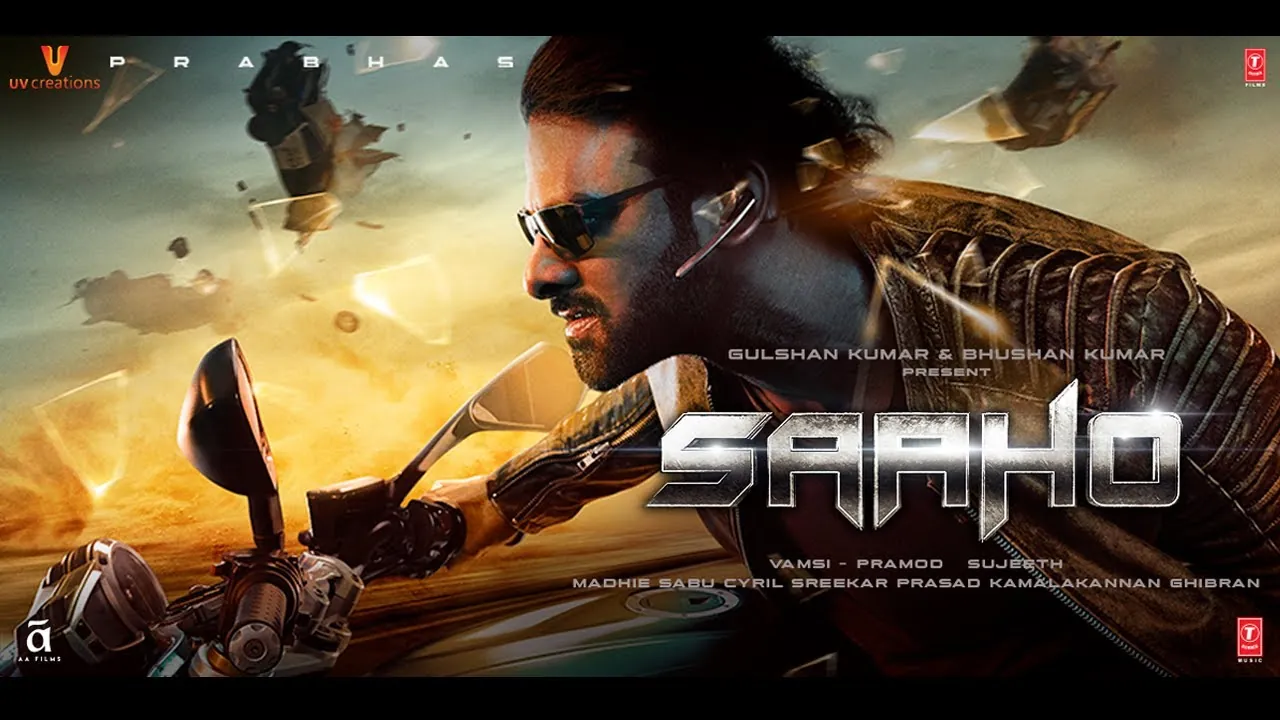 Cast Details of Saaho
Vamsi Krishna Reddy, Pramod Uppalapati, and Bhushan Kumar produced the thriller film Saaho under the brands UV Creations and T-Series, with narrative, screenplay, and dialogue written by filmmaker Sujeeth. The film's running time is 2.30 hours and has a U/A rating from the censors. The movie was released in Telugu, Hindi, Tamil, and Malayalam In the lead parts of the action flick Saaho are Prabhas and Shraddha Kapoor.
Saaho Storyline
Prabhas portrays a fictional police officer with a greyish hue. Mandira Bedi, Evelyn Sharma, and Neil Nitin Mukesh also play pivotal parts. The film has received lukewarm reviews from critics and audiences alike for falling short of their high expectations. Telugu critics have panned the film and given it low marks.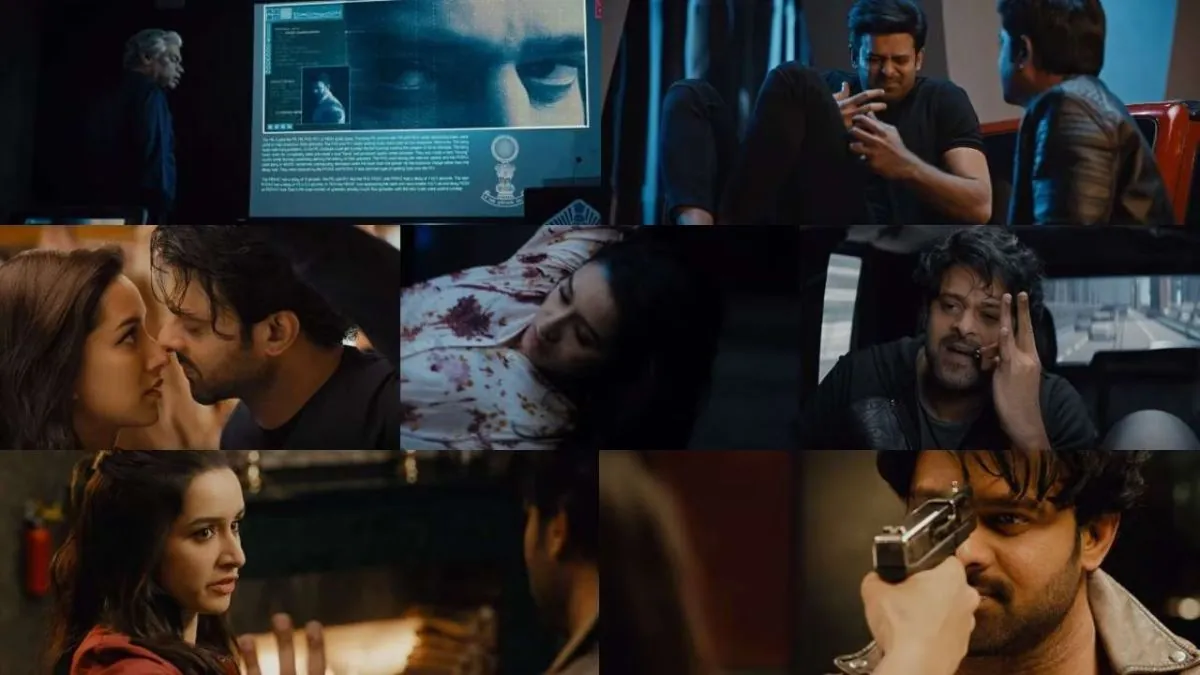 Ashok Chakravarthy (Prabhas) plays an undercover cop looking into a heist involving two billion rupees. He and his partner Amirta (Shraddha Kapoor) are on the trail of a thief named Jai (Neil Nitin Mukesh), whose crimes have ties to the city of Waaji, home to armed underworld don Roy (Jackie Shroff) and his adversary Devraj (Chunkey Pandey).
Check out the box office figures of some other hit movies:
Saaho Budget
Filming for Saaho took place in Hyderabad, Mumbai, Abu Dhabi, Dubai, Austria, Romania, and other European countries on a budget of 350 crores ($50 million). Production officially kicked off in August 2017. The film features an ensemble cast that includes Prabhas, Shraddha Kapoor, Arun Vijay, Jackie Shroff, Lal, Neil Nitin Mukesh, and Mandira Bedi.
Most of the budget was used for the action sequences of the film. They brought Kenny Bates, a well-known international stunt coordinator, to direct the fight sequences. Prabhas and Kapoor are making their first appearances in the Hindi film industry with Saaho. During filming, Kapoor solely spoke Telugu and Hindi.
Saaho Box Office Performance
August 30, 2019, marked the international release of Saaho. Despite receiving a "meh" rating from critics, Sujeeth's "Saaho," starring Prabhas and Shraddha Kapoor, has been the highest-grossing film of 2019 in Indian cinema. Since its release on August 30 in all languages worldwide, the film has earned a total of Rs 232.6 Cr share.
According to sources, the movie was a smash in Hindi but a flop elsewhere. The film has made Rs 290 Cr at the box office, equivalent to 80.2% of its production budget. The film's overall budget was Rs 350 Cr, while its non-theatrical earnings were Rs 138 Cr, almost Rs 370 Cr.
Saaho Box Office Collection
After Enthiran 2.0 (375.00 crores) and Baahubali 2 (350.00 crores), Saaho has earned its creators a total of 290.00 crores from the sale of its global distribution rights. T-Series paid a hefty 70.00 crore to buy the film's theatrical rights in northern India. Telugu states have contributed 124.00 crore, Karnataka 28.00 crore, Tamil Nadu 20.00 crore, Kerala 06.00 crore, and international markets have contributed 42.00 crore to the total box office take for Saaho.
A major television network paid a record fee of 70.00 crores for the satellite rights to air its Telugu, Tamil, and Malayalam adaptations. Amazon Prime reportedly paid Rs. 42,000.00 for the rights to stream Saaho digitally. They made around 152.00 crores in pre-release profits from the film.
After 2.0 starred Akshay Kumar and Rajinikanth and made about 560 crores, Saaho is the highest-grossing film ever. Attempts in the Sujeeth Direction Pre-release sales for Saaho were more than those for Baahubali 2, which totaled over 438.00 crores. Film Starring Prabhas and Shraddha Kapoor Pre-release sales for Saaho totaled around 502.00 crores.
INDIA BOX OFFICE COLLECTION
| Schedule | Amount |
| --- | --- |
| Opening Day | 24.40 cr. |
| End of Opening Weekend | 79.08 cr. |
| End of Week 1 | 116.03 cr. |
| End of Week 2 | 139.32 cr. |
| End of Week 3 | 142.58 cr. |
| End of Week 4 | 142.87 cr. |
| End of Week 5 | 142.94 cr. |
| End of Week 6 | 142.95 cr. |
| Lifetime Collection | 142.95 cr. |
WORLDWIDE GROSS BOX OFFICE COLLECTION
| Schedule | Amount |
| --- | --- |
| India box office Nett cr. |  142.95 cr. |
| India box office Gross cr. |  170.18 cr. |
| Overseas Gross cr. |  19.82 cr. |
| Worldwide collections Gross cr. |  190 cr. |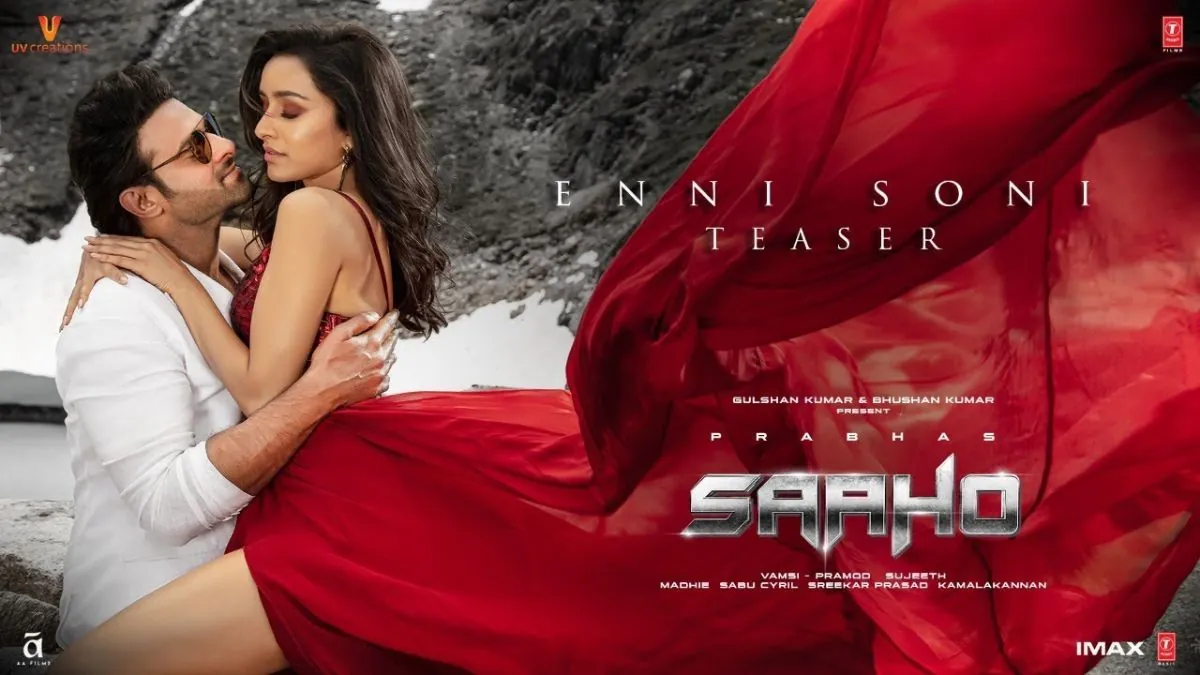 Budget
115.00 Crores (Hindi) [100 Cr (Production Cost) + 15 Cr (Prints & Publicity)]
400.00 Crores (All Language) [350 Cr (Production Cost) + 50 Cr (Prints & Publicity)]
Screens
4000+ Screens [Hindi]
8500+ Screens [Worldwide]
Collection (India)
353.90 Crore Gross (All India) [Life Time Collection]

142.95 Crore Nett (Hindi) [Life Time Collection]

126.60 Crore Gross (AP/Nizam) [Life Time Collection]

Collection (WorldWide)
432.40 Crore Gross [Life Time Collection]
Collection (Overseas)
78.50 Crore Gross [Life Time Collection]
Hit / Flop
Hit In Hindi And Disaster Else Where
Was Sahoo a hit or flop?
The movie's box office success answers whether or not Saaho was a success. With a worldwide total of over 450 crores and an Indian total of over 350 crores, the film ranks as the nineteenth best-earning Indian film of all time. The film's success at the box office is unmistakable evidence of its widespread appeal. In addition, Saaho had remarkable success on a global scale, especially in nations with a sizeable Indian diaspora.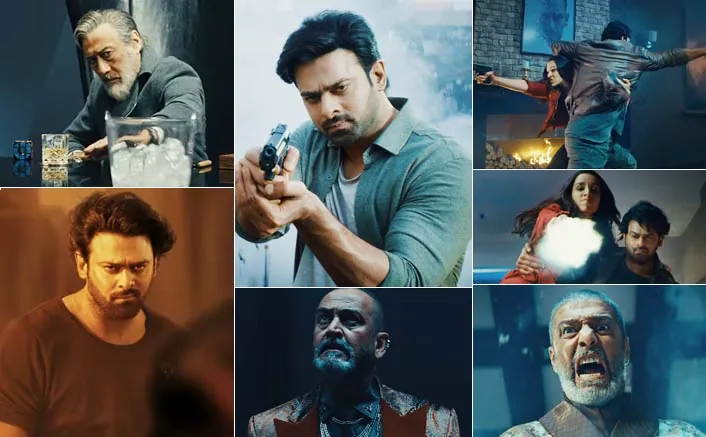 The Hindi version of Saaho made more than Rs 100 crore at the box office. The film's net collection in India was Rs 310 Crore, which is astonishing given its budget of Rs 350 Crore. Its digital, satellite, and music rights brought massive sums of money to the film industry. So the Hindi version is a success, but the box office verdict for Saaho is average.
Saaho Trailer
Join us at Topmovierankings.com for the latest news and trends in the world of entertainment! Connect with us on social media and be part of the conversation by sharing your thoughts, ideas, and opinions.