Tamannaah Bhatia, a popular Indian actress renowned for her versatile roles in the film industry, has not only captivated audiences with her talent and beauty but also piqued their curiosity about her personal life, especially her romantic relationships.
One name that frequently emerges in relation to Tamannaah is Vijay Varma, who is her boyfriend. In this article, we delve into the alleged relationship between Tamannaah Bhatia and Vijay Varma.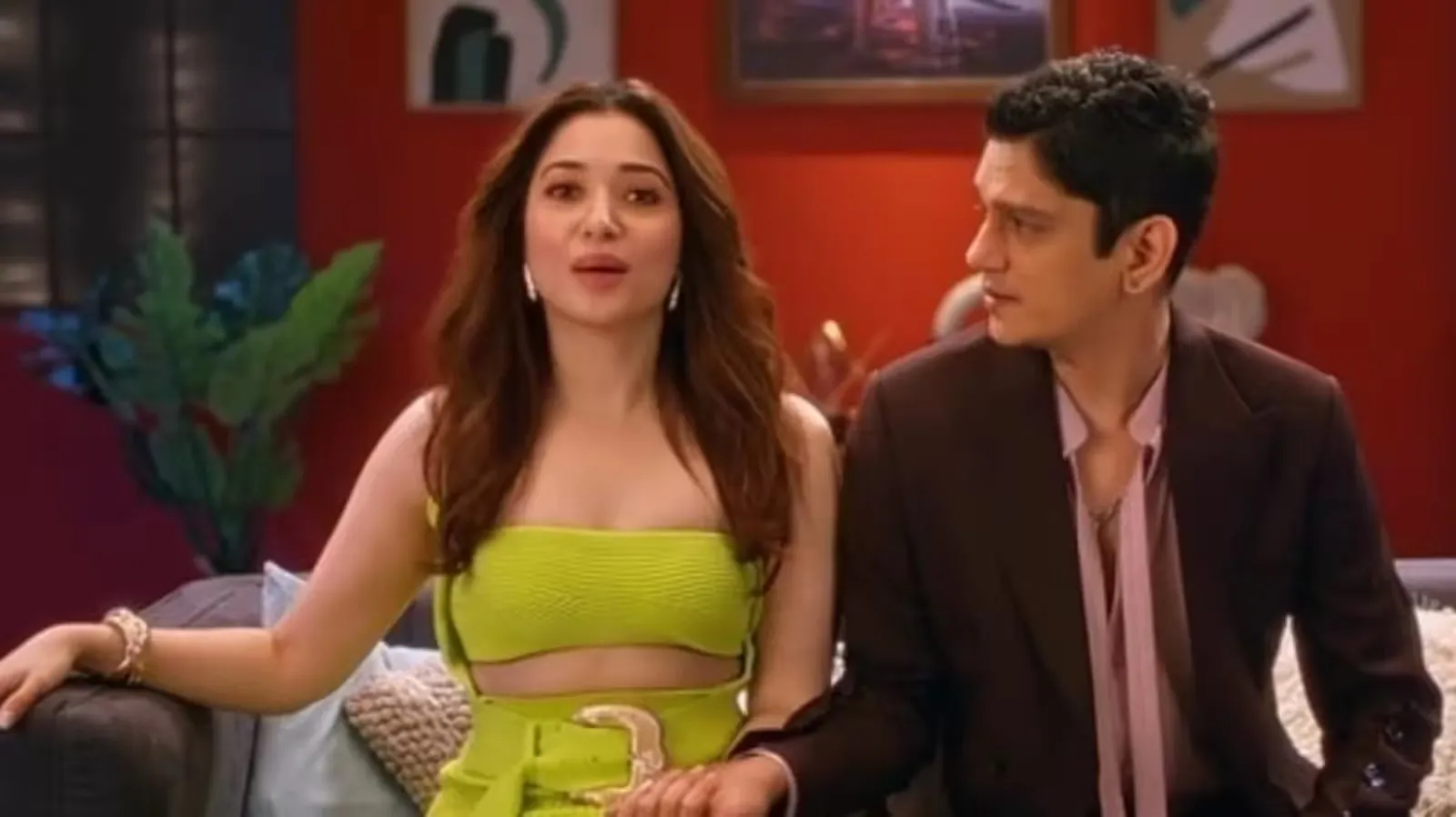 Who Is Tamannaah Bhatia Boyfriend Vijay Varma?
According to India Today, Tamannaah is known to have confirmed dating Vijay Varma. She describes him as her happy place. Tamannaah Bhatia spoke to Film Companion,
"He (Vijay Varma) is someone with who I bonded very organically. He is someone who really came to me with all his guard down, then it became really easy for me to let all my guard down. With high-achieving women, we have this one problem. we think we need to do hard work for everything.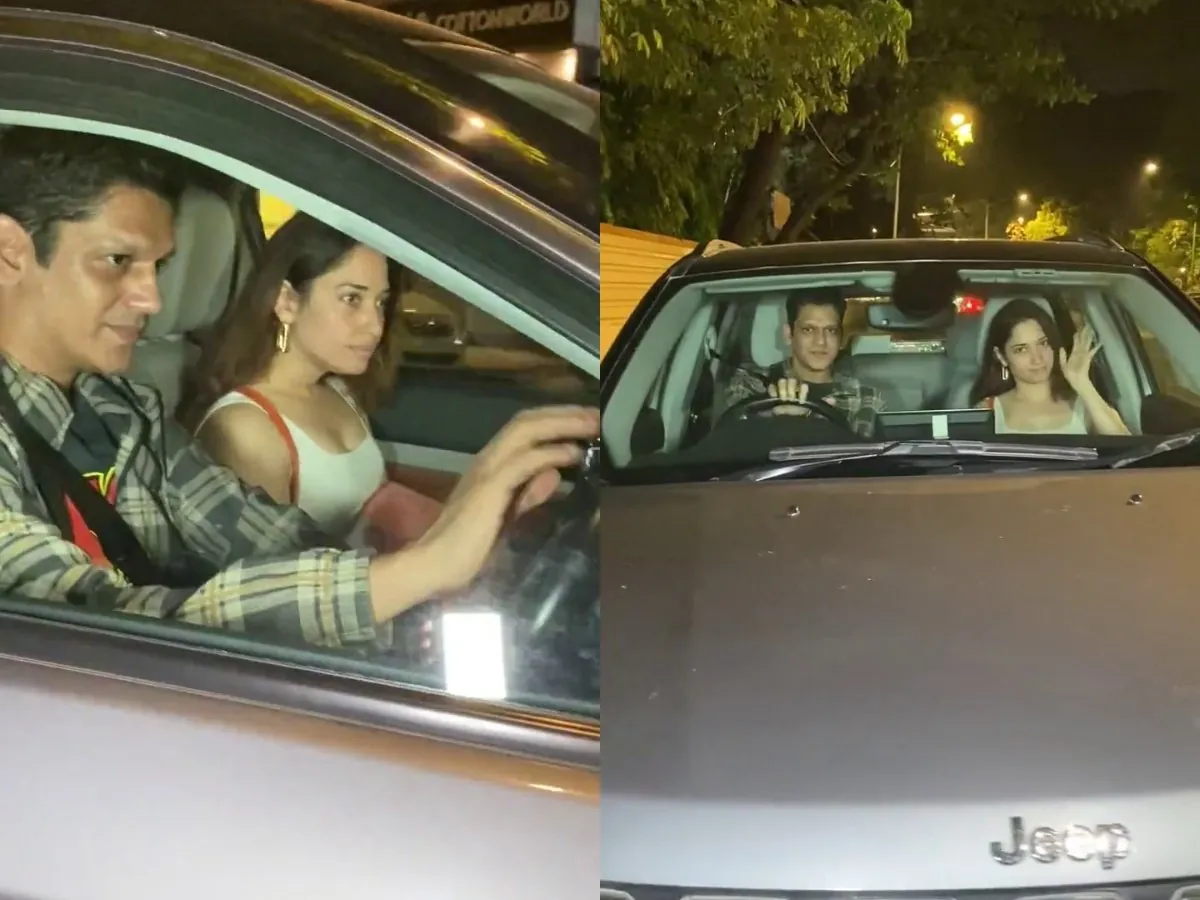 You don't have to walk on eggshells. To just be yourself. It is friendship that is such a crucial part of someone you can laugh with. Someone you can laugh with about anything like the loudest volume, where you sound like different…animals. He is a person whom I care about deeply. He is my happy place."
More About Vijay Varma
Vijay Varma is an Indian actor who works predominantly in Hindi cinema. He was born on March 29, 1986, in Hyderabad, Telangana. He has gained recognition and acclaim for his versatile performances in various films and web series.
Varma rose to prominence with his role in the movie "Pink" (2016), where he showcased his acting prowess alongside industry veterans. Since then, he has continued to impress audiences and critics alike with his compelling portrayals.
Some of Vijay Varma's notable works include "MCA" (2017), "Gully Boy" (2019), "Baaghi 3" (2020), "Darlings" (2022), and the web series "Mirzapur" (2020-present), "She" (2021), and "Dahaad" (2023). In each of these projects, Varma has delivered critically-acclaimed performances, showcasing his range and ability to bring characters to life.
With his talent, dedication, and ability to immerse himself in diverse roles, Vijay Varma has established himself as a promising actor in the Hindi film industry. His compelling portrayals continue to captivate audiences, making him an actor to watch out for in the coming years.
Reactions of Vijay Varma after Tamannaah's confirmation of their relationship
Vijay recently said in response to her inquiry regarding his private life, "You speak about it when the right time comes, but I can just tell you that there's a lot of love in my life right now." Yes, I'm content. The actor has also stated that he prefers his job rather than his private life to be the focus of attention.
When Did Tamannaah Bhatia And Vijay Varma Rumoured Relationship Start?
Tamannaah Bhatia and Vijay Varma's rumored relationship started on the sets of Lust Stories 2 in Goa, where they met and spent time together. They were thought to be dating for a long time after a video of them kissing at a New Year's Eve party in Goa was leaked, but they didn't say anything about it. But they were often seen together out and about in Mumbai.
When Vijay Varma's co-stars in the web series Dahaad, Gulshan Devaiah and Sonakshi Sinha, teased him on stage, rumors spread that the two were dating. At the web series's opening, Gulshan Devaiah told Vijay Varma, Humari bari tamannaah thi ki aap hase "It was my hope that you would smile a little bit." When Sonakshi Sinha started laughing out loud, Vijay Varma started to redden.
In a different meeting with the media, Gulshan Devaiah talked about the rumors and said, "I don't know. I haven't even met her. I've only seen pictures and news stories of them together, so I started making fun of them. But he added that the two stars get along very well. But he doesn't need me to confirm it; his face says something. Kuch toh hai. I don't know exactly what it is. There is something, but I don't know what it is. They do look like they get along very well. I know that has to mean something."
How Tamannaah Bhatia And Vijay Varma Meet?
Tamannaah Bhatia and Vijay Varma met on the sets of Lust Stories 2, the sequel to the 2018 Netflix anthology Lust Stories. Directed by Amit Ravindernath Sharma, Konkona Sensharma, R Balki, and Sujoy Ghosh, this anthology film marked their first collaboration together. Initially, they started off as friends but soon their relationship evolved into a romantic one, and they began dating each other.
You Can Also Take A Look At Other Celebrity Personal Life We Have Covered:
Reaction to Tamannaah's Public Announcement
At the premiere of Tamannaah Bhatia's Jee Karda held yesterday, the actress turned up looking gorgeous in a neon green outfit. She was seen interacting with the paparazzi who asked her about her 'happy place' interview saying
Tamannaah ji, wo interview achha tha aapka jo aapne bola wo.(Tamannaah ji, your interview was very nice)." Tamannaah "Kaunsa? (Which one?)" to which the photographer replied, "Happy place

Tamannaah blushed at this and then said, "Looks nice when I smile, right?" The paps then said, "Aap dono bohot acche dikhte ho," to which Tamannaah replied, "Thank you guys, that's so sweet of you." When paps asked, "Aapki movie kab aa rahi hai saath mein? (When is your movie Lust Stories 2 releasing?)", the actress said, "Aa rahi hai (It's coming soon)."
Be Entertained And Informed With The Latest News At Topmovierankings.com!