Jeff Cook was a prominent musician best known as one of the founding members of the country music band "Alabama." He played multiple instruments in the band, including guitar, fiddle, and keyboards. Alabama rose to fame in the late 1970s and became one of the most successful bands in country music history, known for hits like "Mountain Music," "Dixieland Delight," and "Song of the South."
Alabama became highly successful in the 1980s and '90s, achieving numerous hit songs and albums. Cook was an integral part of the band's success with his musical contributions and performances. Unfortunately, Cook passed away on November 7, 2022, at the age of 73, due to symptoms of Parkinson's disease. In honouring his immense impact, let's delve into Jeff Cook's final net worth and celebrate the indelible journey of Alabama.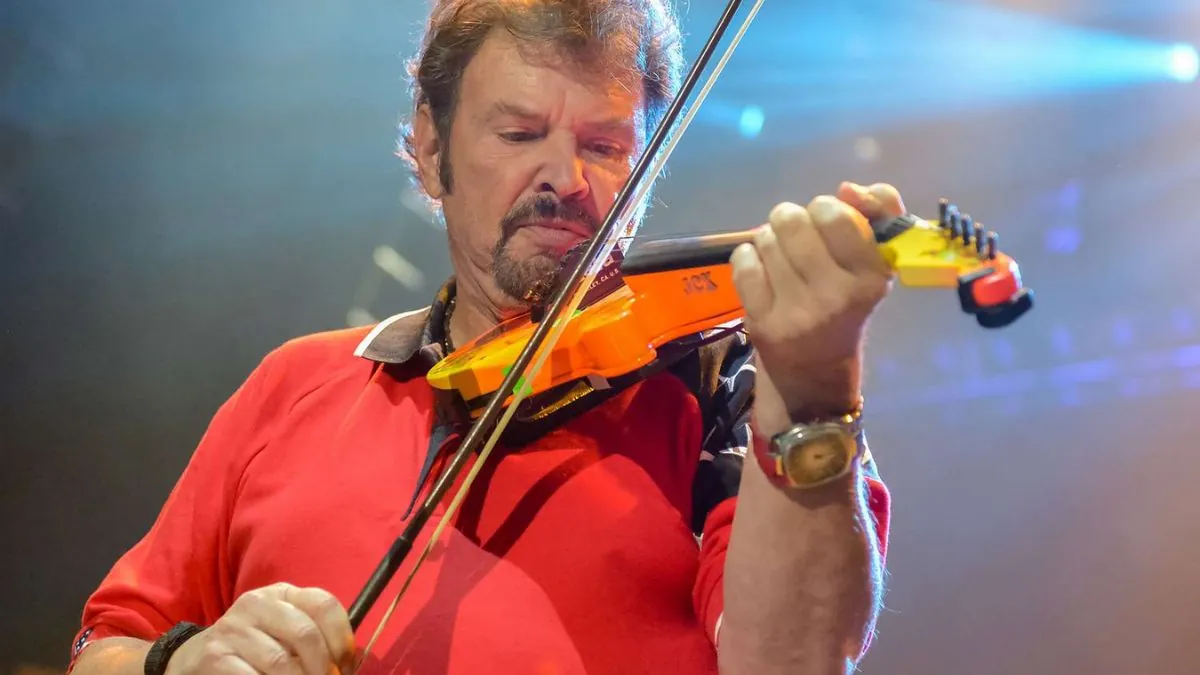 What Was Jeff Cook Final Net Worth?
According to Celebritynetworth, Jeff Cook final net worth was $40 million dollars. When Jeff Cook's band, the Alabama Band, got their first record deal with RCA Records, his wealth grew very quickly. This was the band's first time singing for a big record company.
We think the RCA deal is worth about $1 million because it was with a band and the Record helped them make "My Home's in Alabama" in 1980. Their first Top 40 Country music hit came from that song. It was a massive boost to their career.
The Early Life Of Jeff Cook
Jeffery Alan Cook, widely recognized as Jeff Cook, was born on August 27, 1949, in the Fort Payne neighborhood of Alabama. Jeff, who has Native American and English heritage, grew up alongside two siblings, David and Crystal Cook. His father, James, managed an auto parts shop, while his mother, Betty, dedicated her time as a homemaker.
During his formative years, Jeff had a compelling upbringing. He delved into music, mastering the piano and guitar by the age of 13. His passion for music, particularly Country music, led him to obtain a radio broadcasting license merely a year later.
For his education, Jeff Cook attended Fort Payne High School, where he spent his formative years. Subsequently, he pursued Electronics Technology at Gadsden State Community College and also pursued studies at Jacksonville State University.
Jeff Cook: Career
Cook began his musical career as a band "The Reivers" member in the late 1960s. Cook helped his cousins Randy Owen sing, and Teddy Gentry play bass in the band Wild Country, which became famous in the South.
With two albums out and opening slots for bands like the Allman Brothers Band and Lynyrd Skynyrd, the Reivers were a hit. It was trendy in Myrtle Beach, South Carolina, so they moved there and started playing at the Bowery there often.
The band changed its name to Alabama in 1977, and with the addition of full-time drummer Mark Herndon in the 1970s, it started to get noticed in the country music business.
In addition to playing in the band, Cook helped Alabama become one of the most famous country acts of all time. They had eight Number One hits with RCA, including "Tennessee River," "Feels So Right," and "Mountain Music."
Their total of over 30 Number One country hits was one per year from 1980 to 1993. Some of their most famous songs are "Dixieland Delight," "Song of the South," and "I'm in a Hurry (and Don't Know Why)."
Their albums sold more than 75 million copies, and in 1982, 1983, and 1984, they were the only group to win the Country Music Association's Entertainer of the Year Award three times. Coker was essential to Alabama's success because he wrote and recorded many of their biggest hits.
Jeff Cook: Personal Life
Jeff Cook was married to Lisa Williams in 1995. He met her while she was working as a flight attendant for Delta Airlines. They have a daughter together, but they won't say her name. Jeff Cook had two dogs named Blakely and Blazer. He loved them very much.
Jeff Cook: Death
Cook was told in 2012 that he had Parkinson's disease. Because of the effects of his illness, he said in 2018 that he would no longer be travelling. On their 50th anniversary tour in 2022, Cook went on tour with Alabama. Cook passed away on November 7, 2022, in Destin, Florida, after having health problems. He was 73 years old.
Check out the posts below if you're interested in learning more about the wealth of other famous celebrities:
Stay Connected With Us On Twitter To Stay Updated With The Latest Information On Your Favorite Celebrity Financial Status, Including Their Income, Assets, And More.