The highly anticipated movie Das Ka Dhamki is approaching its release date. Film fans have eagerly awaited the news of when it will be available for streaming. The good news is that an official announcement about Das Ka Dhamki's OTT release date has been made. This article will provide details about the movie, its cast, and the official Das Ka Dhamki OTT  release date for viewers.
Das Ka Dhamki Telugu Movie- A Quick Overview
---
Genre
Drama, Action
Language
Telugu, Hindi, Tamil, Kannada
Cast
Vishwaksen

Nivetha Pethuraj

Akshara Goud

Rao Ramesh

Rohini Molleti

Shaurya Kare

Director
Vishwaksen
Producer
Karate Raju
Music
Leon James
Cinematography
Dinesh K Babu
Release Date
22 March 2023
OTT Platform & Release Date
14th April 2023
Story 
Prasanna Kumar Bezawada,
Editor 
Anwar Ali
Art Director 
A.Ramanjaneyulu
Das Ka Dhamki OTT Release Date
---
 Aha, the digital partner of Das Ka Dhamki, has officially announced that the movie will be available for streaming from April 14th. The announcement is a pleasant surprise for fans not expecting such an early release. With so much hype surrounding the movie, it's no surprise that viewers are eager to glimpse what promises to be a gripping, action-packed film.
Stop and Stare for 10 secs!!! Das ka mass' surprise awaits here. Keep guessing
Stop and Stare for 10 secs!!! Das ka mass' surprise awaits here. Keep guessing 😉#PremieresApril14th pic.twitter.com/A0vjK8YtiJ

— ahavideoin (@ahavideoIN) April 6, 2023
---
If you want to check out more Articles related to the OTT release date, then you can check the following:
Das Ka Dhamki Telugu Movie Plot
---
The film is about two identical twins, Krishna Das, a bellman at a five-star hotel, and Sanjay Rudra, the CEO of a pharmaceutical company. The female protagonist, Keerthi, falls in love with Krishna, mistaking him for Sanjay Rudra. Sanjay Rudra is subsequently murdered under mysterious circumstances. The following events will be depicted on the big screen.
Das Ka Dhamki Filming Location
---
Das Ka Dhamki is a highly anticipated Indian film that has been making waves since its announcement. The film is directed by the talented director Vishwak Sen and stars some of the country's most popular and celebrated actors. One of the most intriguing aspects of the film is its unique storyline, which is set in Hyderabad. To capture the city's essence, the filmmakers chose to shoot the film on location in Hyderabad.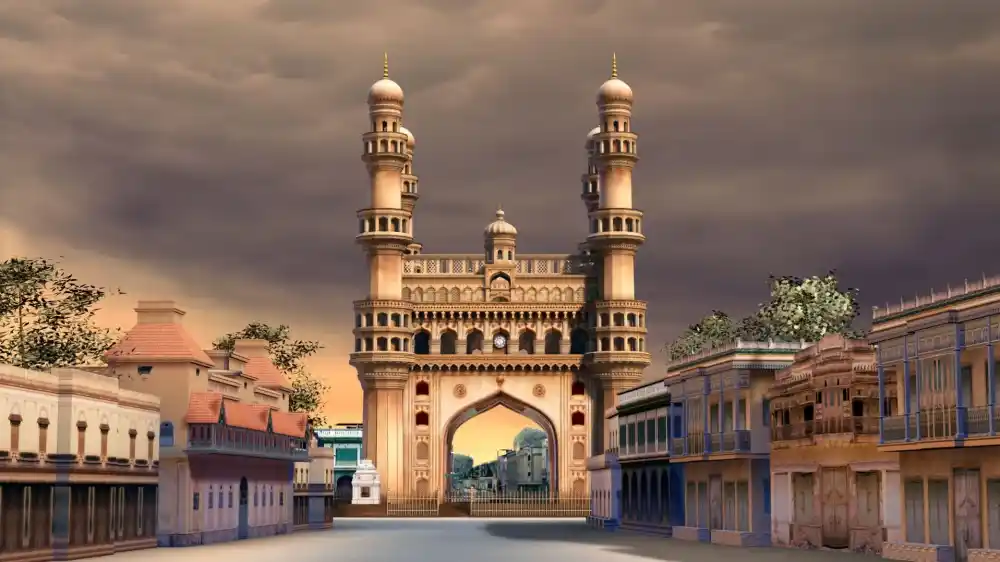 Filming for Das Ka Dhamki commenced in March 2022 in various locations across the city. The cast and crew were spotted shooting at popular tourist spots, historical monuments, and local markets, among other places. The city's rich cultural heritage and unique architecture provided the perfect backdrop for the film. After several months of shooting, the filming for Das Ka Dhamki was finally completed in February 2023. It was released in Theatres on 22 March 2023.
Das Ka Dhamki Telugu Movie Ratings
---
IMDb rates Das Ka Dhamki at 7.5 out of 10, derived from 649 ratings. Rotten Tomatoes also features movie reviews, including a rating of 2.25 out of 5 from Great Andhra.
Das Ka Dhamki Telugu Movie Trailer
Looking for the latest updates and rankings of your favorite movies? Follow us on Twitter for exclusive content and behind-the-scenes looks at the film you can't wait to see.