Dead to Me is an American black comedy-drama TV show. The show's first episode came out on Netflix on May 3, 2019, and people liked it. Netflix revived the show for a second season in June 2019, which came out on May 8, 2020. Applegate was up for Outstanding Lead Actress in a Comedy Series at the 71st Primetime Emmy Awards.
The show was picked up for a third season in July 2020. Due to the COVID-19 pandemic, the third season didn't premiere until mid-2021. Then, when Applegate was diagnosed with multiple sclerosis, it took even longer for the season to be released. Finally, on November 17, 2022, the third season was released. However, Netflix has since canceled Dead to Me for a fourth season. Given that it was one of Netflix's most successful shows, you may be wondering why the show ended after season 3. Here's what you need to know.
Why Did Netflix Cancel Dead To Me Season 4?
Netflix has never said why it gave Dead to Me a third and final season, but it's likely because most Netflix Originals don't last more than two, three, or even four seasons. Netflix announced the news on Twitter in 2020. At the same time, it revealed that the show would be back for a third season. The report wasn't shocking, but many fans were surprised to hear that there would even be a third season. This was because COVID delays and Applegate's recent illness with multiple sclerosis greatly affected the show. Even though we'll be sad to see this great drama-comedy end, we can expect to find out what's happening finally.
The brilliant Dead To Me has been renewed for a third (and final) season! pic.twitter.com/G526LJAWO0

— Netflix (@netflix) July 6, 2020
Creator Liz Feldman told The Hollywood Reporter why the show only lasted for three seasons. She said:
"I always knew that it was going to be a short-lived show. I wanted three or four seasons, but I'm realistic in terms of where the show lives. It lives on a platform that doesn't traditionally give more than three or four, or sometimes even one or two, seasons. I wanted the ending to feel important and not just, like, "Oh shit, we're going to get canceled!""
Christina Applegate said the same thing when the show was first given a last season:
"I will miss these ladies. But we felt this was the best way to tie up the story of these women. Thank you to all the fans."
Liz Feldman thanked fans on Twitter from the bottom of her heart on the day the third season came out.
❤️‍🔥 The Final Season of @deadtome is now streaming on @netflix ❤️‍🔥 Thank u to our incredible fans for loving this show as much as we've loved making it. Hope u enjoy & laugh & feel all the feels ❤️‍🔥 pic.twitter.com/U7hS6Jphz7

— Liz Feldman (@thelizfeldman) November 17, 2022
Is There Any Future For Dead To Me? A Spin-off, Maybe?
Most of Netflix's original written shows last up to four seasons, and there have yet to be any rumours of a spin-off. Back in 2020, Applegate used social media to share her last thoughts. She wrote,
"II will miss these ladies. But we felt this was the best way to tie up the story of these women. Thank you to all the fans."
I will miss these ladies. But we felt this was the best way to tie up the story of these women. Thank you to all the fans. We will be getting back to work when it is safe to do so. Much love https://t.co/tJXf31EDhe

— christina applegate (@1capplegate) July 6, 2020
But if you still want more of the Liz Feldman Cinematic Universe, you're in luck! Back in 2020, the showrunner made an overall deal with Netflix. Any new shows or projects she makes will end up on the streamer. The Hollywood Reporter says that her second dark comedy, No Good Deed, was given the go-ahead in May 2022. The show is about three families wanting to buy the same haunted house from the 1920s. After the recent success of The Watcher, another series about a family moving into a very creepy place, we expect Feldman's next part to be exciting.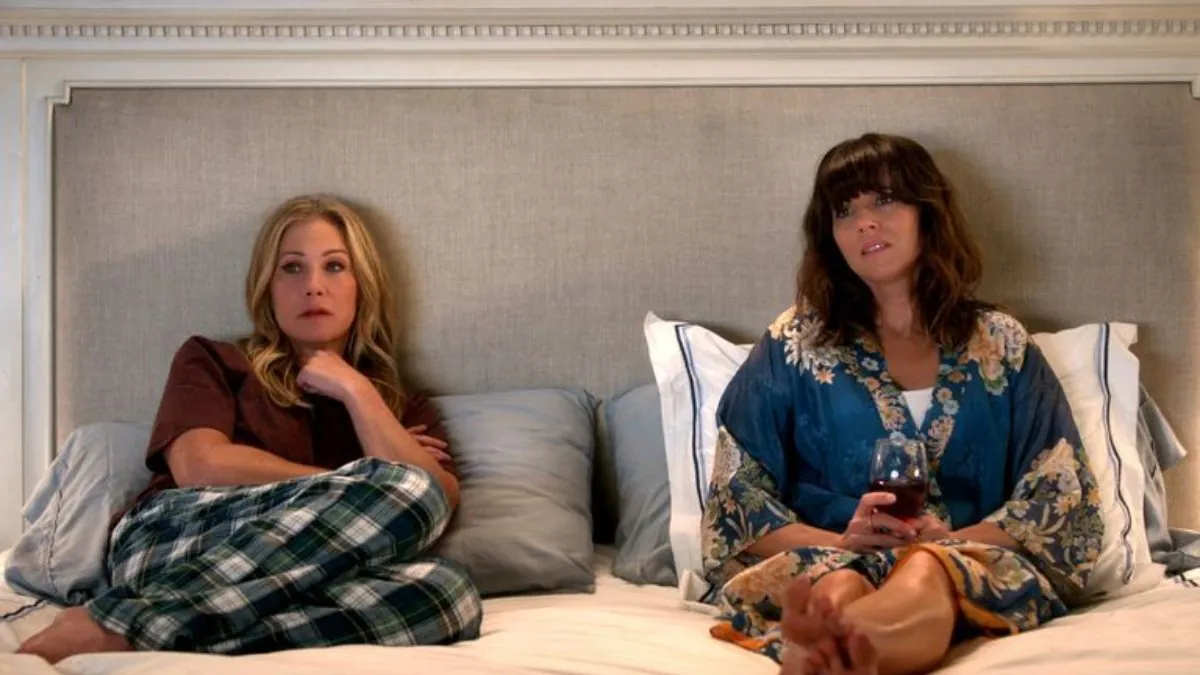 You Can Also Take A Look At Other Web Series And TV Shows' Upcoming Seasons' Release Dates We Have Covered:
Be Entertained And Informed With The Latest News At Topmovierankings.com!