Geetha Subramanyam is a popular romantic Telugu series that has won people's hearts with its likable characters and realistic plot. The show follows the lives of Geetha and Subramanyam as they deal with the ups and downs of their personal and professional lives. With its relatable themes and witty humor, the show has become a fan favorite and has gained a loyal following over the years. There have already been two seasons of Geetha Subramanyam, and viewers loved both. The show's creators have now announced the third season after two successful seasons. This Article discusses Geetha Subramanyam Season 3's release date And  Teaser More.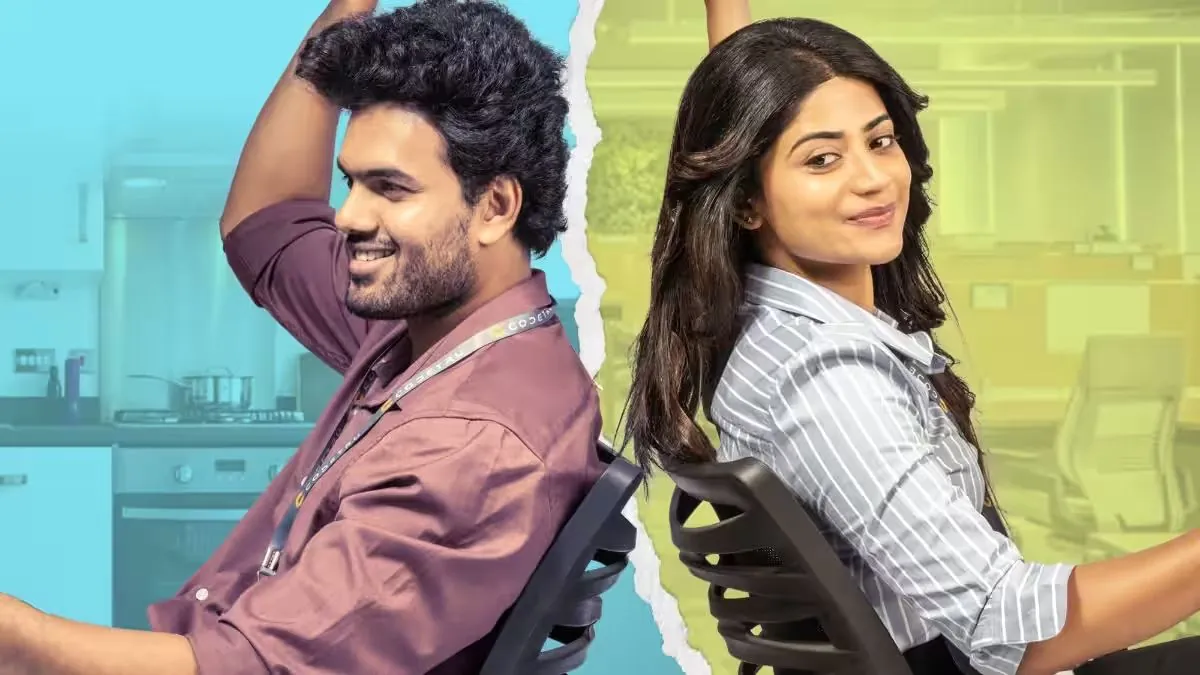 Geetha Subramanyam Season 3 Release Date
OTT Platform Aha Video Has Announced The Premiere Date For Geetha Subramanyam's Season 3, Along With Releasing Its First Teaser. The third season of "Geetha Subramanyam" will begin on Aha Video on May 5, 2023.
Sharing The Details During Valentine's Day, The Team Said, "preminche Vidhaanam Kotthadi Avvachu, Kaani Prema Eppudu Ala Ne Untundi. Let's Celebrate And Spread Love This Valentine's Day. Wishing Everyone A Happy Valentine's Day From The Team Geethasubrahmanyam3 Coming Soon… #gs3onaha"
Preminche vidhaanam kotthadi avvachu, kaani prema eppudu ala ne untundi. Let's celebrate and spread love this valentine's day ❤️
Wishing everyone a Happy valentine's day from the team #GeethaSubrahmanyam3 Coming Soon…#GS3OnAHA
@sreedharshootz @jssaivardhan @TamadaMedia pic.twitter.com/NUinI2UBOP

— ahavideoin (@ahavideoIN) February 14, 2023
Geetha Subramanyam 3: Cast and Crew
The Telugu web series "Geetha Subramanyam" is top-rated because it realistically shows relationships and their problems. Talented actors like Manoj Krishna Tanneru, Darshini Sekhar, Indu Madhavi, Ravi Siva Teja Paila, and many others are part of the show's cast and crew. Tamada Media Produced it, and Siva Sai Vardhan directed it.
How Many Episodes Does This Web Series Have?
This highly anticipated 8-episode series will be a beautiful and relatable take on modern romance, showing the everyday struggles of relationships and how love can win over everything.
Geetha Subramanyam 3: Plot
Geetha Subramanyam is a relationship drama that started on YouTube and has been a hit with viewers ever since. Geetha Subramanyam is about a different couple and their unique love story each season. Based on the preview, the new "Geetha Subramanyam" season will be even more fun than the last one. The new season will be about a different couple and their unique love story. Geetha and Subramanyam fall in love after meeting at their workplace, a software company. But things start to go wrong when they discover that the project they're working on doesn't allow romantic relationships between employees. Funny things happen when Geetha and Subramanyam try to hide their romantic relationship from their bosses and coworkers.
For More Details On When Other New Web Series And Tv Shows Will Be Available, Check Out The Posts Given Below:
To Learn More About Upcoming Web Series Release, Follow Us On Twitter. We Regularly Post Content Related To This Topic, As Well As Other Interesting Topics.