Have you been craving some spice in your streaming life lately? Well, look no further than the burgeoning world of Indian adult web series. There's a quiet revolution happening in India's entertainment industry. Bold, unapologetic, and pushing the envelope, a new crop of web series is bringing steamy, uncensored content right into your living room.
Forget the days of coy innuendos and fade-to-black love scenes. These shows are putting it all out there for your viewing pleasure. no topic is off-limits. So grab the remote, lock the door, and get ready to turn up the heat. This is your guide to the Indian adult web series that are hot right now.
Below Is A List Of Indian Adult Web Series To Watch Now
Looking for some steamy Indian web series to spice up your nights? You're in luck. Here are the top 3 adult web series from India that are hot right now:
| Web Series | Platform |
| --- | --- |
| Mirzapur | Prime Video |
| Sacred Games | Netflix |
| She | Netflix |
| Aashram | MX Player |
| Gandii Baat | Alt Balaji |
| Mastram | MX Player |
| Rana Naidu | Netflix |
| Four More Shots Please | Prime Video |
| Made In Heaven | Prime Video |
| S*x Chat with Pappu & Papa ( Indian Adult Web Series) | Youtube |
---
Mirzapur
This crime thriller series set in Uttar Pradesh is action-packed. It follows a mafia don and his son who get caught up in a world of gangsters, guns, and lawlessness. With two seasons released so far, it has become a fan favorite for its dark and gritty portrayal of gang life in India.
Where To Watch – Prime Video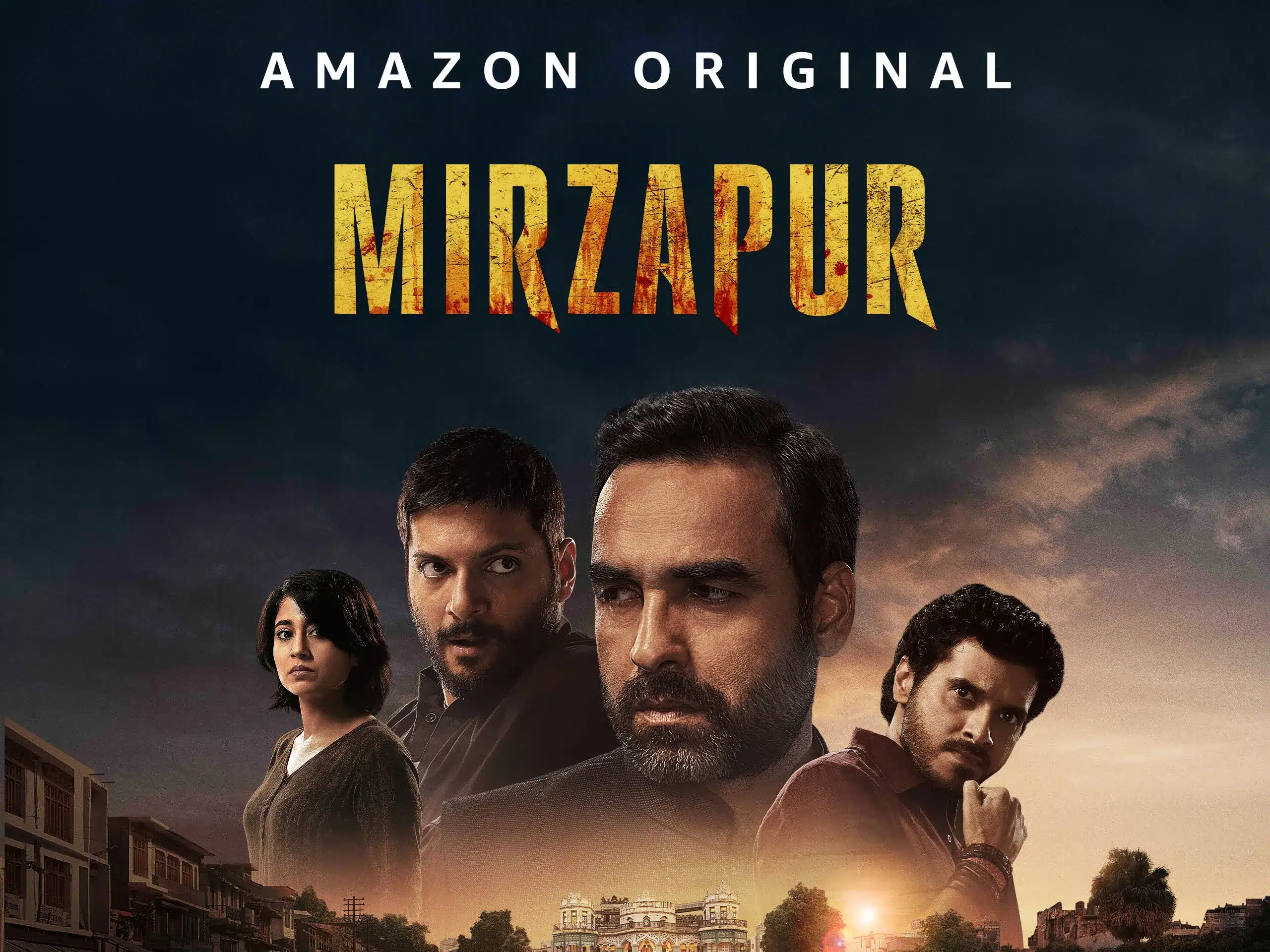 ---
Sacred Games
A huge number of people watched the most-anticipated Hindi-Indian web series. Saif Ali Khan and Nawazuddin Siddiqui play the main parts in this adult web series in Hindi. We all watched Sacred Games all at once because it was the first Hindi web series to be put on Netflix. The great team of directors is Vikramaditya Motwane. Here are some of the best conversations in Sacred Games, which show how well the writers did their jobs.
Where To Watch – Netflix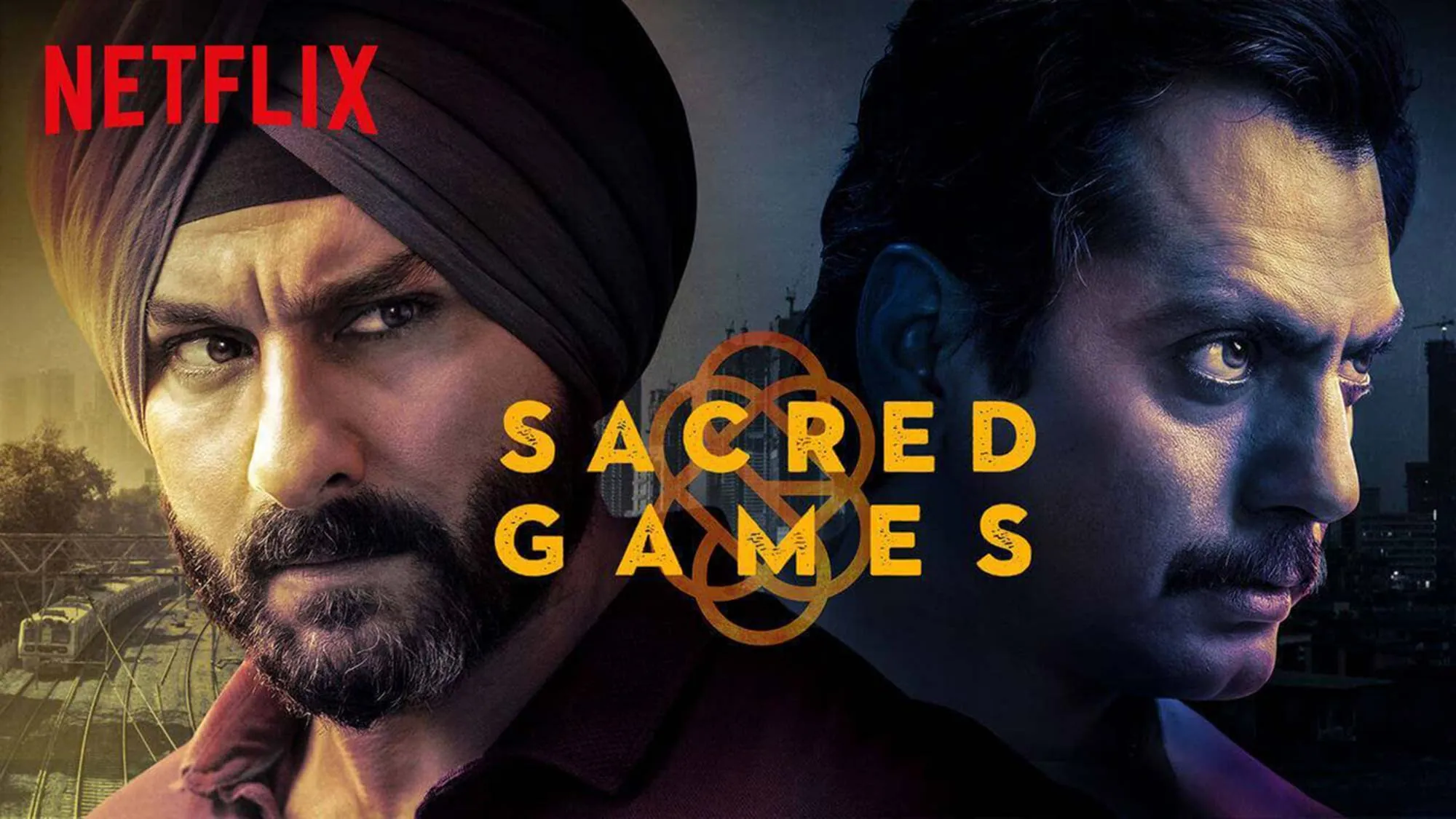 ---
She
This Netflix original series chronicles the journey of a female constable in Mumbai who goes undercover to bust a drug ring. It has suspense, drama, and even a little romance. The lead actress does a fantastic job depicting the challenges of working as a woman in a male-dominated field like law enforcement.
Where To Watch – Netflix
---
Aashram
This series tells the story of a self-proclaimed godman who takes advantage of vulnerable people looking for spiritual guidance. It exposes the sinister workings behind the facade of a seemingly pious guru. The series has received praise for tackling the controversial topic of corrupt figures who exploit faith for power and money.
Where To Watch – MX Player
---
Gandii Baat
This erotic anthology uncut web series features sensual stories of lust, love, betrayal and everything in between. Each episode focuses on a different tale of passion and desire set in rural India. It's raw, uninhibited and pushes the envelope on sexuality. If you're in the mood for something provocative, Gandii Baat will satisfy your craving.
Where To Watch – ALT Balaji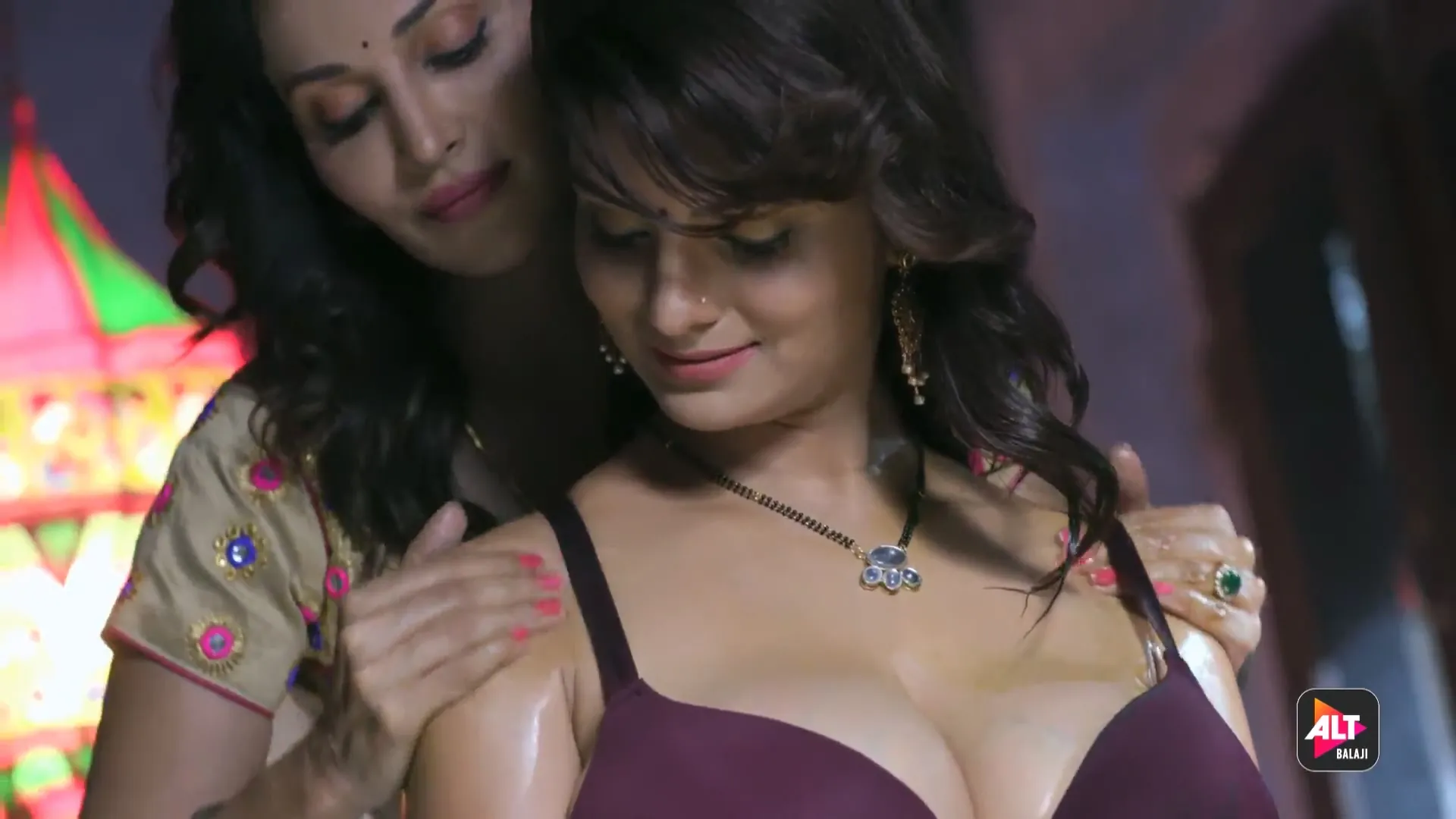 ---
Mastram
Mastram is an hot Indian web series available on MX Player. It is based on the 2014 film of the same name and revolves around the life of an author named Raja Ram, who achieves immense success with his erotica, Mastram.
Where To Watch : MX Player
---
Rana Naidu
Hot and Steamy
The web series Rana Naidu is heating up screens. This erotic thriller centers around Rana Naidu, a bachelor in his 40s known for his charm and promiscuous lifestyle. However, his debauched ways catch up to him when he falls for a mysterious woman named Kavya. Their steamy affair takes a dangerous turn as Kavya's ulterior motives are revealed.
Full of sensual scenes and plot twists, Rana Naidu has become a guilty pleasure for many. The show is notorious for its unfiltered depiction of sex, desire and manipulation. While too risqué for some tastes, the series has developed a passionate fan following that can't get enough of the seductive escapades of its charming anti-hero and femme fatale. For those craving an extra dash of spice in their entertainment, Rana Naidu delivers temptation in spades.
Where To Watch – Netflix
---
Four More Shots Please
The Show That Pushes Boundaries
If you like shows that challenge social taboos and portray realistic relationships, Four More Shots Please is for you. This Indian series follows four unapologetic women in their 30s and 40s navigating life and love in Mumbai.
The protagonist Umang is a bisexual gynecologist who refuses to be labeled. She has relationships with both men and women throughout the show.
Damini is a journalist who left her husband due to domestic abuse. She's rebuilding her life as a single mother and learning to trust again.
Anjana is a lawyer and married mother of two teenagers. She questions whether she "has it all" and struggles to find her own identity outside of her family.
Siddhi is the youngest of the four friends and works as a sports instructor. She's determined to live life on her own terms in a culture where women's sexuality is still taboo.
This progressive series addresses issues like LGBTQ relationships, divorce, single motherhood and women's empowerment in a relatable way. It's raw, unfiltered and pushes cultural boundaries, which is why it has become such a hit. The second season aired in 2021, showing that audiences have an appetite for such bold and realistic stories. If you're open-minded and want an inside look at what life is really like for urban women in India today, give Four More Shots Please a watch.
Where to Watch –  Prime Videos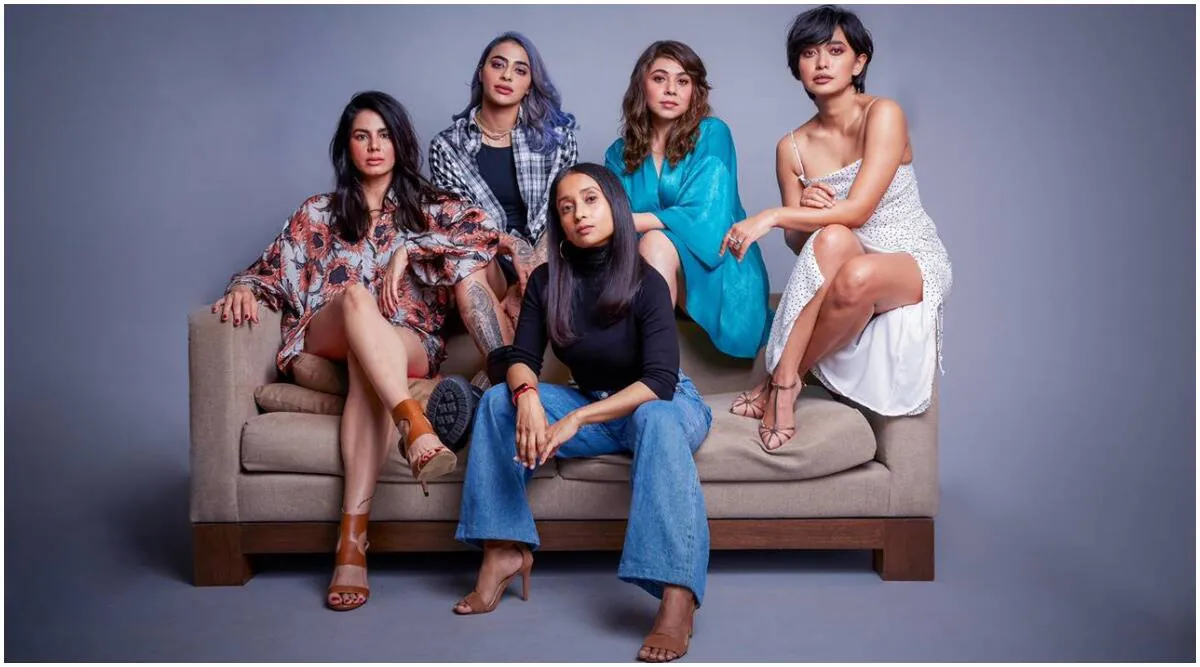 ---
Made In Heaven
This 2019 web series chronicles the lives of Tara and Karan, two wedding planners in Delhi running an agency called Made in Heaven. It has become a cult favorite for its realistic portrayal of issues like adultery, sexuality and family drama in upper-class Indian society.
The show follows Tara and Karan as they navigate the trials and tribulations of planning extravagant weddings for affluent families. At the same time, it delves into their own messy personal lives and relationships. Tara is struggling in a loveless marriage while Karan is a closeted gay man facing pressures to settle down from his traditional family.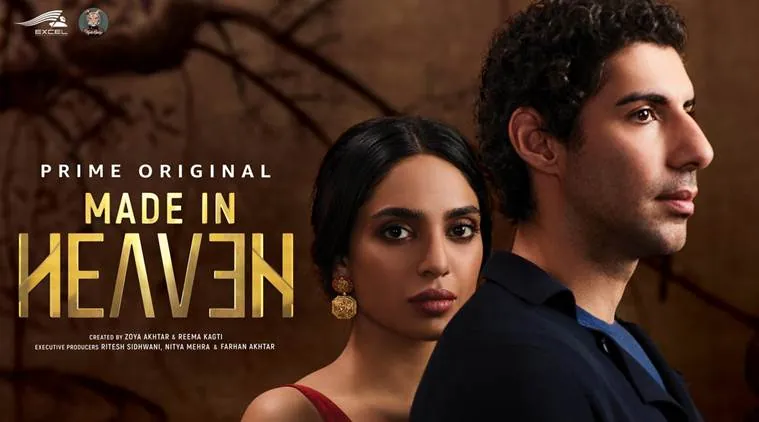 Created by Zoya Akhtar and Reema Kagti, Made in Heaven has been praised for breaking taboos and highlighting progressive themes not commonly addressed in Indian media. The show's unflinching take on sexuality, class struggles and the institution of marriage has resonated with younger, more liberal audiences.
With a memorable ensemble cast including Sobhita Dhulipala, Jim Sarbh, Kalki Koechlin and Shashank Arora, Made in Heaven is a groundbreaking series that provides social commentary on the lives of the affluent in 21st-century Delhi. If you're looking for an unconventional, thought-provoking show, this should be next on your watchlist.
Where to Watch – Prime Videos
---
Sex Chat With Pappu & Papa ( Indian Adult Web Series)
Where to Watch – Youtube
Conclusion
So there you have it, a few of the hottest Indian adult web series that are trending right now. Whether you're looking for something sensual and romantic or more risqué, there are options to suit your tastes. Streaming platforms have really opened up a whole new world of content for viewers in India.
While some series do push boundaries, it's exciting to see more openness around topics that were previously taboo. If any of these shows caught your interest, go ahead and dive right in. You might just find your new guilty pleasure. And if you have any other recommendations, be sure to share – we're always on the lookout for the next big thing.