Shetland ended its seventh season with the departure of DI Jimmy Perez, a change that could have easily marked the end of this beloved detective drama. However, thankfully, the BBC has shown enough faith in the series to renew it for an eighth season, even without its lead, who has been an integral part of the show for the past nine years.
Moreover, the BBC was considerate enough to announce this renewal before season seven started to air, alleviating any worries about the show's future following Douglas Henshall's exit. Yet, the question remains: what does this mean for the future of Shetland? How will the show continue without Jimmy? And, most importantly, who will step into the lead role to replace Henshall?
In this article, we dive deep into the exciting news of Shetland's Season 8, uncovering the release date, discussing potential cast changes, exploring the plot possibilities, and much more. Get ready for another thrilling journey to the picturesque landscapes of Shetland as we unravel the mysteries surrounding the upcoming season!
Shetland Season 8: Production Status
When Shetland's Season 8 renewal was announced, the BBC confirmed that filming for these new episodes would start at some point in spring 2023.
Now this is very exciting! Shetland, Series 8 read through in Glasgow with Ashley Jensen and @AtotheOD

Filming begins soon for @BBCOne @BBCiPlayer pic.twitter.com/eVl9IAv0xu

— BBC Scotland Comms (@BBCScotComms) March 21, 2023
Shetland Season 8: Release Date
Shetland Season 8 release date hasn't yet been made public, according to the official streaming sources. However, don't worry, as soon as we have any new information, we'll update this page with the Shetland Season 8 release date. So remember to check back for updates.
Shetland Season 8 Cast: Who Will Replace Douglas Henshall?
When Jimmy's sudden leaving was first reported, Douglas Henshall said, "I'll miss him and the place. I hope that whatever comes next goes well for everyone."
"We will miss him enormously," added executive producer for BBC Drama, Gaynor Holmes. "But he leaves the show in rude health and we're extremely excited about the plans we have for bringing more of this much loved drama to audiences far and wide."
In a separate interview with Radio Times, Henshall admitted: "The BBC has since confirmed that a new lead will be brought in, just like other shows like The Bay." Who might that be?
Fans are excited about other ideas, like Martin Compston from Line of Duty, but that's probably wishful thought. Well, you can stop holding your breath. Ashley Jensen, who stars in "Ugly Betty," will take his place.
Jensen will play DI Ruth Calder, who will be the main character. The 20 years that Calder worked for the Metropolitan Police in London are over. The DI is now going back to the islands of Shetland. Jensen said in a formal statement that she couldn't be happier to take on the role:
Duncan Hunter, played by Mark Bonnar, and Maggie Kean, played by Anneika Rose, have also left the show for good. Even though the BBC hasn't said for sure, it seems likely that the following people will be back:
Steven Robertson as DC Sandy Wilson
Lewis Howden as Sgt Billy McCabe
Angus Miller as Donnie
Conor McCarry as PC Alex Grant
Anne Kidd as Cora McLean
Because they know Jimmy, Lucianne McEvoy and Erin Armstrong, two other stars on the show, don't know what will happen to them.
Shetland Season 8: Plot
Jimmy's departure from Shetland has been hinted at for a long time, but at the end of season seven, we finally found out how he would leave. To make a long story short, Jimmy helped a man avoid being sent to prison and killed, which was the right thing to do, but it hurt his job. Jimmy told Rhona at the season seven end, "If the last thing I do is help an innocent man, I'm fine with that."
So, Jimmy's time as a detective is over. Even though we won't find out what happens next with him and Meg, we can be sure that the new episodes of Shetland will start with Ashley Jensen as the new lead. When it came to replacing Henshall, many names were thrown around. Tosh, played by Alison O'Donnell, seemed an excellent choice to take over from Perez.
Tosh seemed like the most straightforward choice to be Jimmy's right-hand woman. Since she had been there from the start, it seemed the right time for her to take over from her boss. How they handle the power difference between Tosh and Calder will be interesting.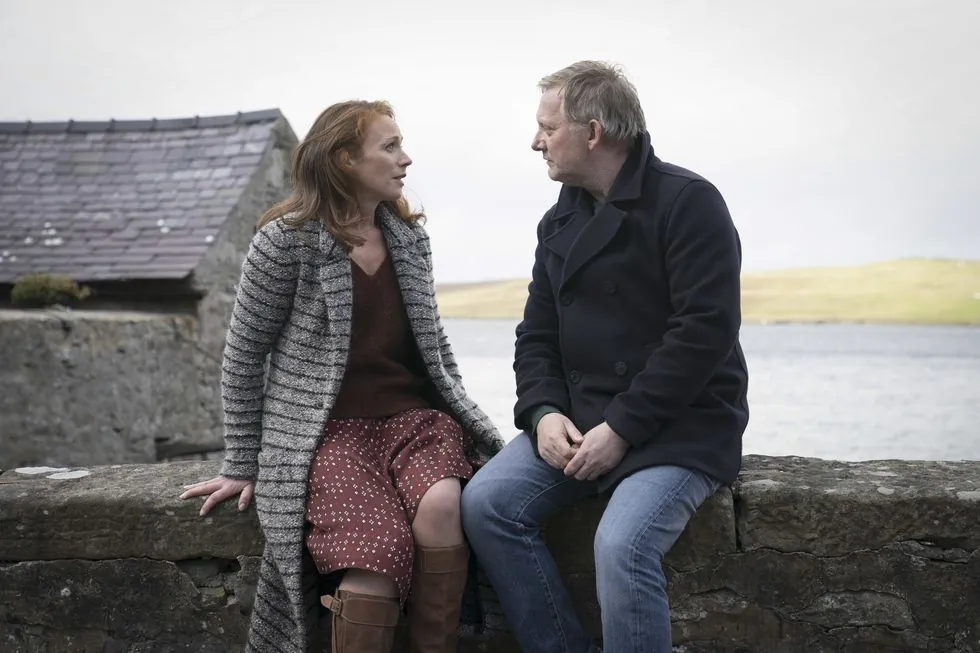 Where To Watch Shetland Season 8?
You can watch 1 to 7 season on BBC one and BBC Iplayer. When the season 8 is released you will also watch the season on same platform.
Is There A Trailer Available For Shetland Season 8?
No, there is no trailer available for Shetland Season 8 yet. However, you can watch the trailer for Shetland Season 7 below.
You Can Also Take A Look At Other Web Series And Tv Shows' Upcoming Seasons' Release Dates We Have Covered:
Be Entertained And Informed With The Latest News At Topmovierankings.com!