The HBO series, The Gilded Age, is a historical drama set in the United States during the Gilded Age, specifically in New York City during the boom years of the 1880s.
The series follows young Marian Brook as she moves from rural Pennsylvania to New York City to live with her old-money aunts.
The show premiered on January 24, 2022, and was renewed for a second season in February 2022. Read on to find more details about the next season of the series.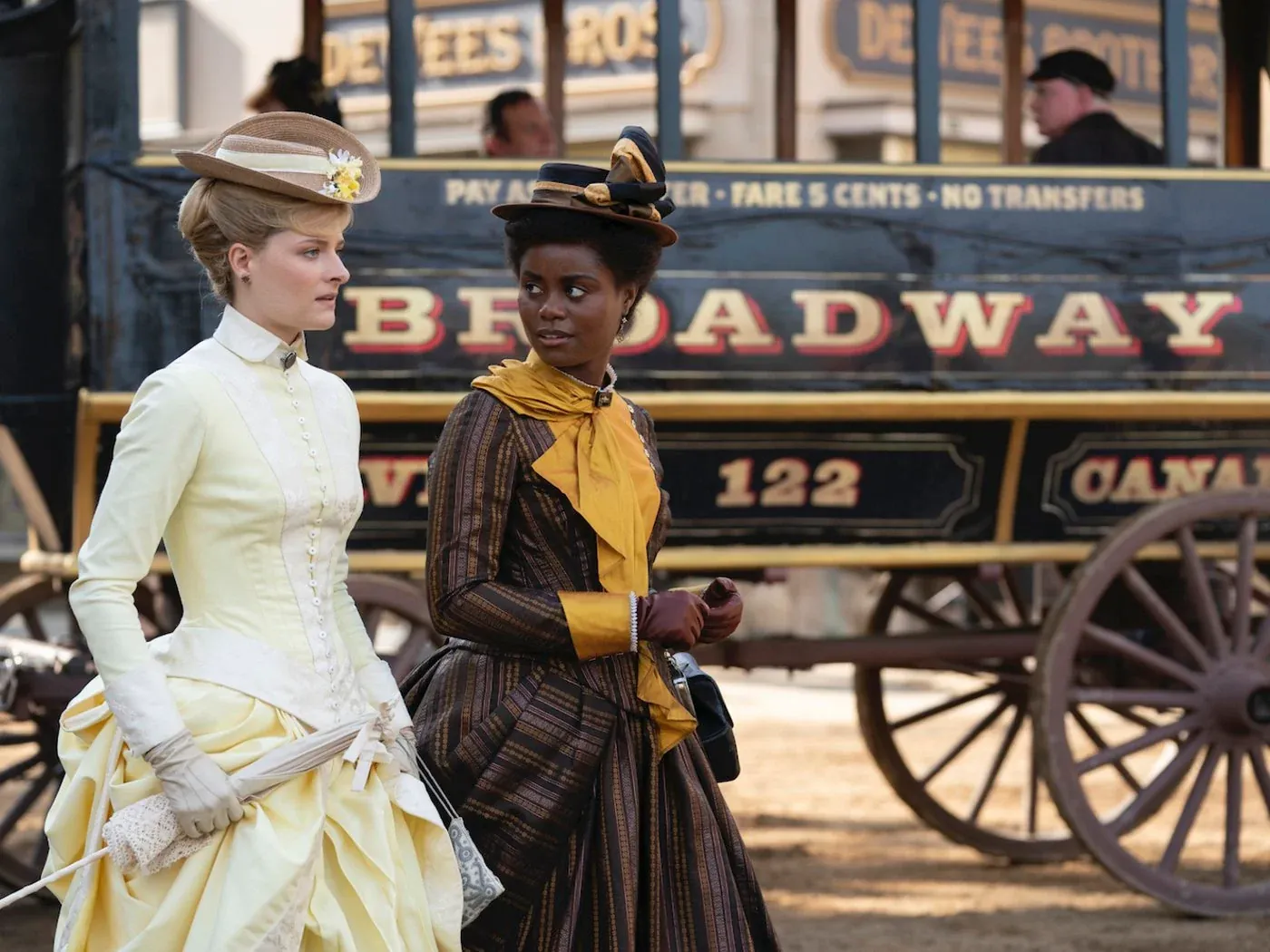 The Gilded Age Season 2 Release Date
According to Dexerto, The Gilded Age Season 2 release date has yet to be officially announced, but it is speculated to arrive in late 2023. The show was renewed for a second season by HBO on February 14, 2022, and filming for season 2 began in May 2022.
The show's producers and writing team were already planning season 2's story even before the renewal was announced, allowing for quick production of the second season. 
Check out the details of some other series:
What can we expect from the plot of The Gilded Age season 2?
The plot of The Gilded Age Season 2 has yet to be fully discovered, but some details are available. The official plot synopsis for Season 2 reads: "The Gilded Age was a period of immense economic change, of huge fortunes made and lost."
The season is expected to follow Marian's heartbreak after her split from Tom and focus on Peggy's missing baby.
The show is set in 1882 during immense economic change, huge fortunes, and loss. The show's creator, Julian Fellowes, has said that the second season will explore the "new world" emerging in America, with new technologies and ways of doing things.
The season is also expected to continue the story of the Russells, with Mr. Russell continuing to make his dream of an electrically powered train line a reality. Some prominent cast members from Season 1 are expected to return, including Christine Baranski, Cynthia Nixon, Louisa Jacobson, and Blake Ritson.
Cast Details of The Gilded Age Season 2
Here are the cast details of The Gilded Age Season 2:
Returning Cast: Carrie Coon as Bertha Russell, Cynthia Nixon as Ada Brook, Christina Baranski as Agnes van Rhijn, Morgan Spector as George Russell, Louisa Jacobson as Marian Brook, Denée Benton as Peggy Scott, Taissa Farmiga as Gladys Russell, Harry Richardson as Larry Russell, Blake Ritson as Oscar van Rhijn.
New Cast Members: Laura Benanti as Susan Blane, Robert Sean Leonard as the Rev. Matthew Forte, Michael Braugher, Nicole Brydon Bloom as Caroline Stuyvesant, Washington, Christopher Denham as uptight banker Robert McNeil, David Furr as Agnes' widowed nephew Dashiell Montgomery, who moves to New York.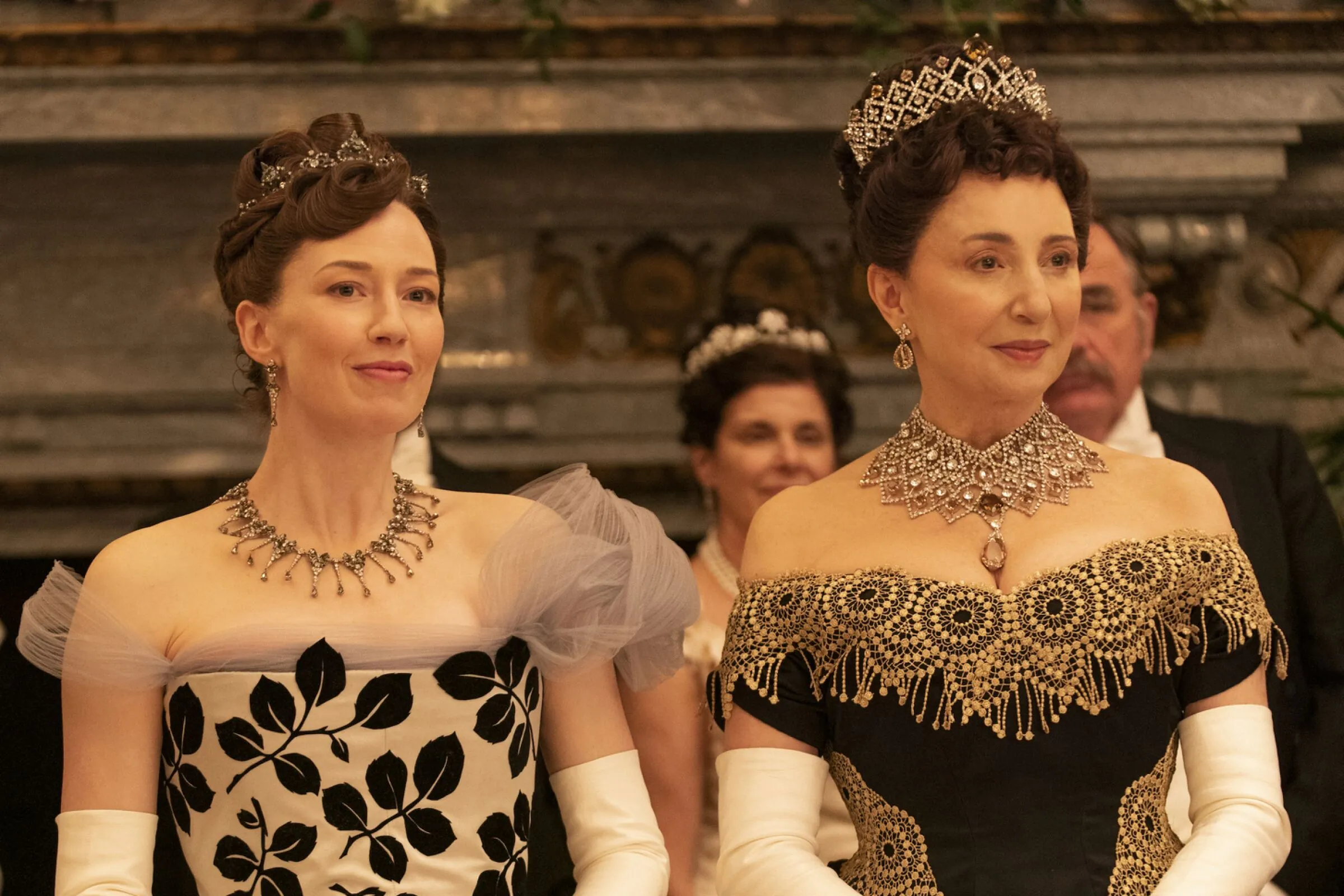 Recurring Cast Members: Ben Ahlers, Jack Treacher, Celia Keenan-Bolger, Debra Monk, Kelli O'Hara, Taylor Richardson, Simon Jones, Nathan Lane, and Jack Gilpin.
Get ahead of the crowd with the latest news and updates at Topmovierankings.com! Join our interactive social media community, where your ideas and opinions make a difference.