The anime "Rent-a-Girlfriend" or "Kanojo, Okarishimasu" started showing in the summer of 2020. It is being animated by "TMS Entertainment," whose popular TV shows include "Dr Stone," "Fruits Basket (Remake)," "Baki," and the long-running Shounen series "Detective Conan."
In Rent-a-Girlfriend, "Kazuya," a college student, is shocked when his beautiful girlfriend, "Mami," breaks up with him. He wants to feel better, so he hires a rental girlfriend. He rents "Chizuru," a girl who looks like a goddess. They have a great day together, and Kazuya thinks she's the one he should date. But he soon realises that she is just trying to win the customer's love, giving her a bad rating.
This anime became famous because of how goddess-like Chizuru looked and how the "Harem" genre, in which more than one girl likes the main character, was explained differently. Later, we found the slice-of-life genre in Chizuru and Kazuya's lives. This makes the cartoon more interesting. If you liked Rent-a-Girlfriend and want to find a show with a similar feel and a mix of romance and comedy, these are the best choices.
Top 10 Anime Like Rent A Girlfriend
1. The Pet Girl Of Sakurasou
In The Pet Girl of Sakurasou, a strange group of kids go through their school days. Sorata Kanda has no choice but to move into the Sakura Dormitory after being kicked out of the main dorms.
The room is known for having some of the strangest people at his school, including the well-known artist Mashiro Shiina. Sorata is in charge of taking care of her, leading to many experiences and personal growth.
---
2. The Quintessential Quintuplets
Looking for another cartoon in which a group of girls all want the same boy to notice them? The Quintessential Quintuplets is all you need to know. Fuutarou Uesugi is hired by the rich father of five identical sisters who are in danger of being held back.
The show is about his attempts to help Itsuki, Ichika, Nino, Yotsuba, and Miku. Even though they look the same, they are very different inside. Each episode shows how different the sisters are from each other and how Fuutarou learns to love each member of this unique family. With two full seasons, a movie, and a third on the way, there's no better time to start watching this anime.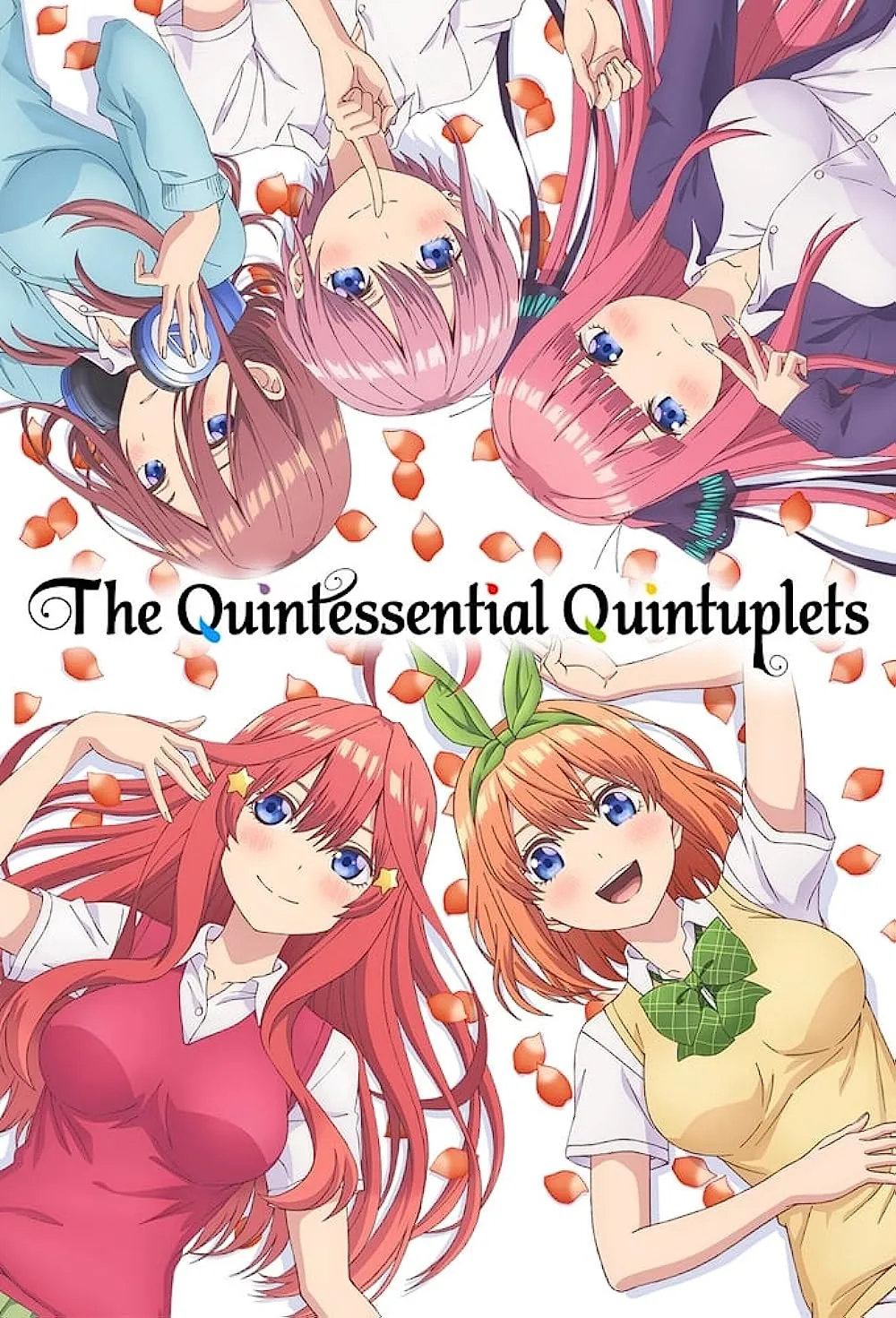 ---
3. Nisekoi: False Love
"Raku" is the son of a leader of the yakuza. One day, "Chitoge," a girl, hits him, and he loses his precious locket. Chitoge is also the daughter of a yakuza boss whose group is at odds with Raku's. Chitoge moves to Raku's school by chance, and he makes her look for his lost locket.
During the search, they start to dislike each other, but they hear that the gangs their parents are in have agreed to stop fighting because Chitoge and Raku are getting married. On the other hand, Raku has a crush on another girl at school, and more girls want to marry him. So, our main character's life begins with her trying to find her perfect soul mate among a group of beautiful girls with different personalities.
---
4. Oreshura
Fans of Rent-A-Center (Rent-A-Girlfriend's story should feel right at home with Oreshura. The series follows the main character, Eita Kido after he decides to have a fake relationship with a classmate. When word gets out, some girls close to Eita choose to make a move. The set-up is similar to Rent-A-Girlfriend's, but the characters and what drives them differ. Anime fans will enjoy the many JoJo nods throughout the show.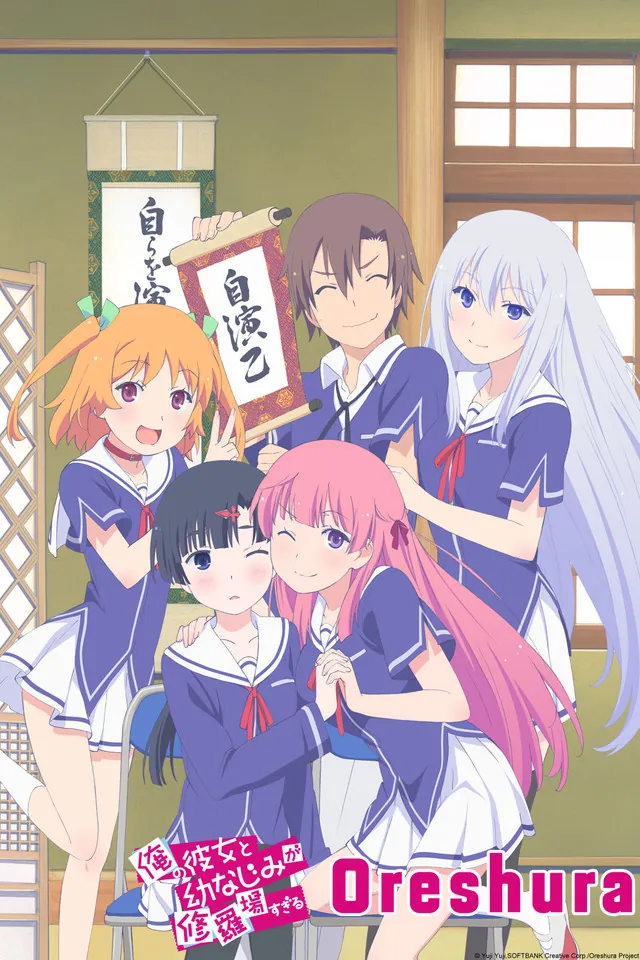 ---
5. Girlfriend, Girlfriend
Rent-A-Girlfriend can be pretty funny sometimes, but it focuses a lot on drama, especially Kazuya and Chizuru's tense relationship. Sometimes, the show's intensity can be too much, so people who want a break can watch Girlfriend, Girlfriend. This hilarious 2021 anime is a pure comedy. It's about the honest Naoya Mukai and his harem of girlfriends he dates publicly.
Girlfriend, Girlfriend is over-the-top silly, and the anime relies heavily on slapstick humour. As a result, the jokes can get a bit old, especially in the show's second half. Still, the characters are funny, and Naoya is the exact opposite of Kazuya because he jumps into every situation without hesitation or question.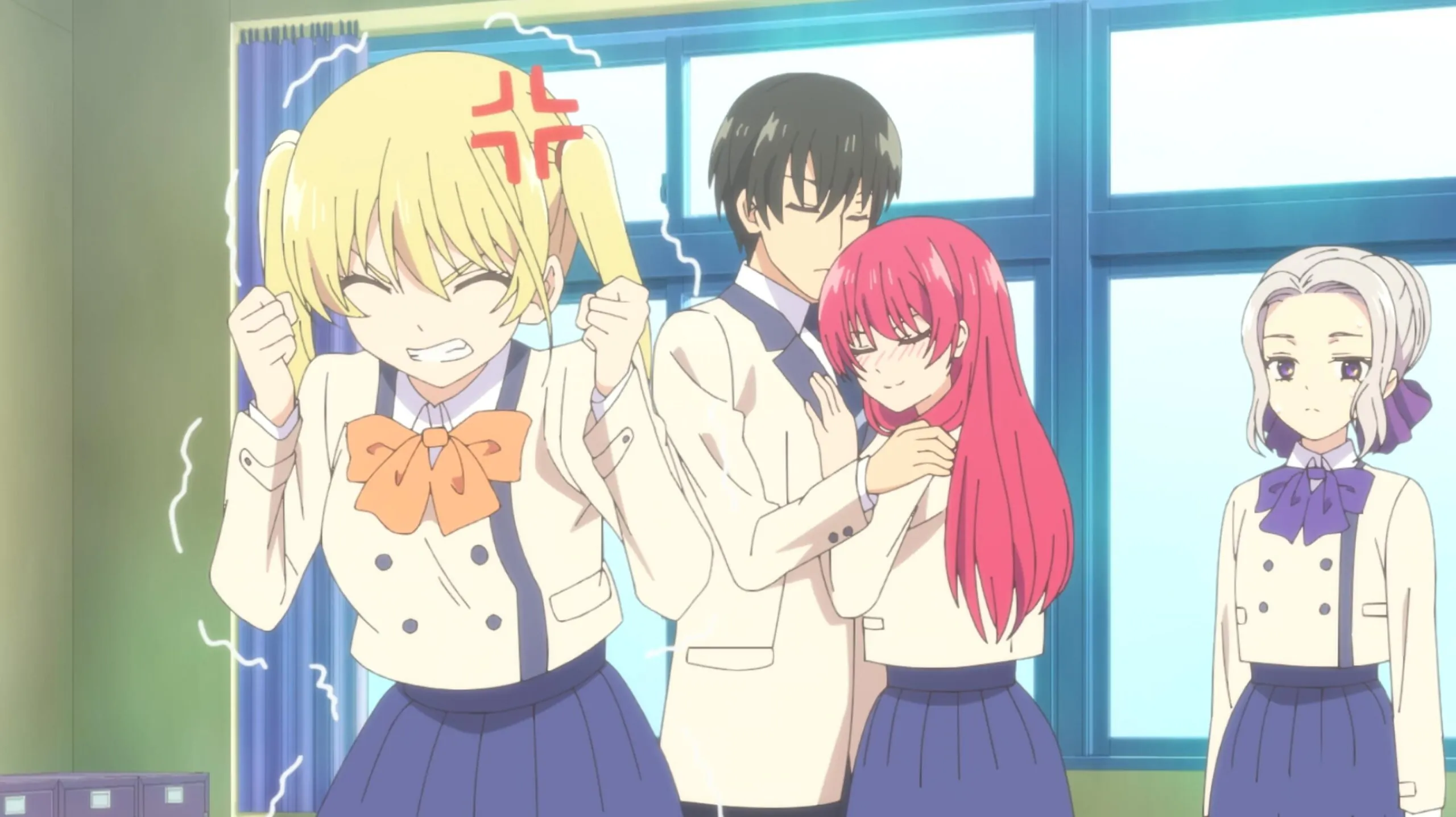 ---
6. Toradora
Have you ever been too shy to talk to a crush? In Toradora, that's what happens to bring Ryuuji Takasu and Taiga Aisaka together. Each of them likes the best friend of the other. The two decide to work together to get their crush's attention.
It's a silly story with many turns, twists, and sad parts. Viewers will laugh throughout the show's 25 episodes, and some scenes might even make them cry.
---
7. Domestic Girlfriend
If someone thinks Rent-A-Girlfriend is a "so bad, it's good" relationship show, they should check out Domestic Girlfriend, the Citizen Kane of trashy anime. Natsuo has a crush on his teacher, Hina, and loses his virginity to her sister, Rui, without even realising it. In a lucky turn of events, Natsuo's father marries the girls' mother so that they can live together. Even though they are no longer together, they still have a lot of lust for each other. Natsuo tries hard to keep both of them happy, but sometimes she gets interested in someone else.
Domestic Girlfriend is shocking in how straight it is, almost to the point of being a soap opera. Even though none of the characters are necessarily cute or likeable, they are all so crazy that they are attractive.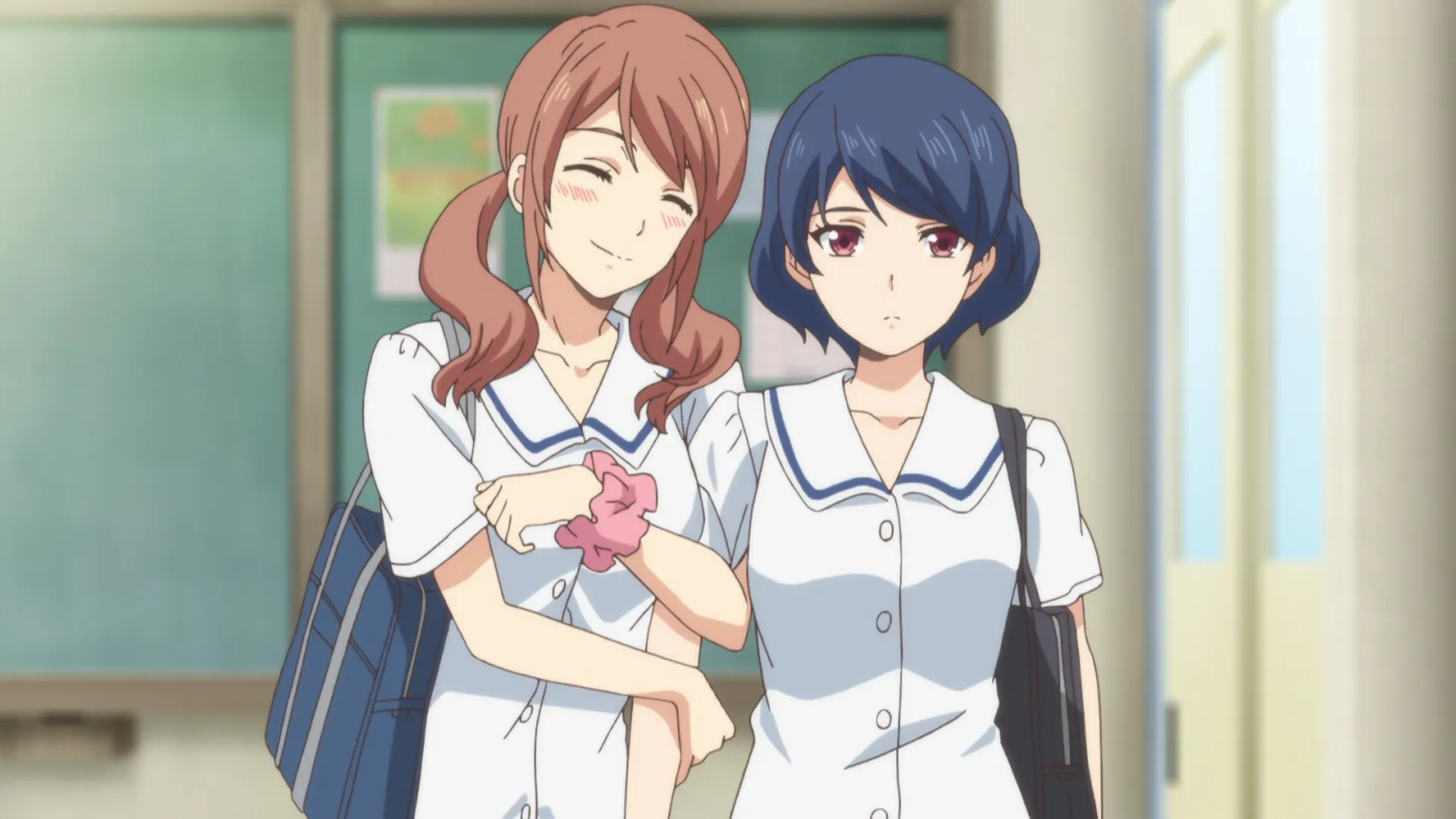 ---
8. My Love Story!
Looks can be deceiving, especially when someone looks as scary as the main character of My LOVE Story!!, Takeo Gouda. Peers often fear this soft giant, and his best friend, who is pretty, often steals the show.
Everything changes when he meets the beautiful Rinko Yamato, who likes him. It's Gouda's first time falling in love, and the show is sweet. Only some anime shows are as good as this one, so watch it.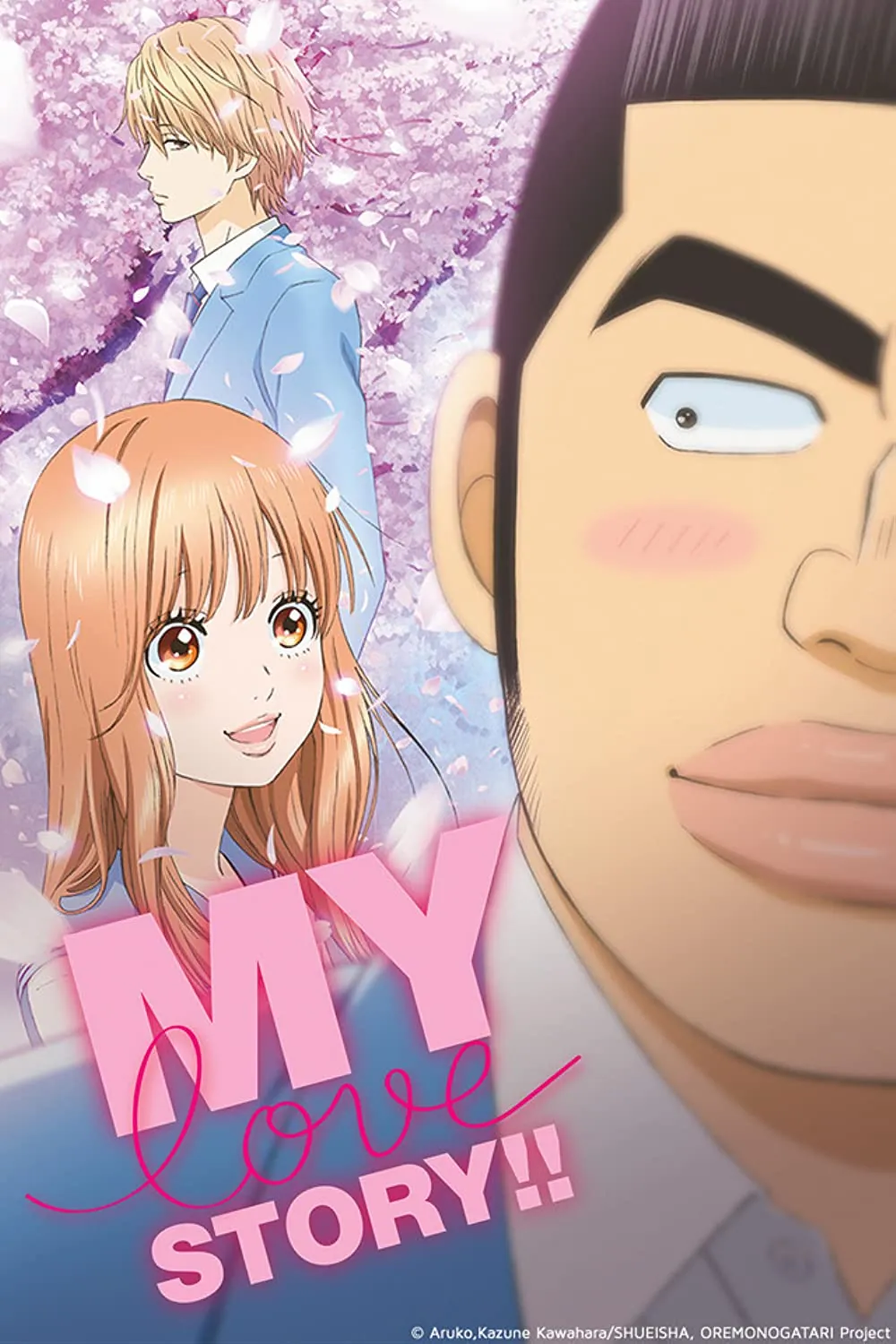 ---
9. A Couple of Cuckoos
"Nagi," a high school genius, and "Erika," a high school social media star, meet one day because they both have problems. But they both feel like they could be friends. But later, both find out they were switched at birth. Now, their families want them to return to their own families by getting married and making both families into one big family without any problems.
Even though they don't like the idea, Erika's dad gives them an apartment and tells them to think about it. So, they both act like they are in love with each other. Like in Rent-a-Girlfriend, the two main characters in this book lie to their families about being together. And this anime has a pretty good group of voice actors, including the famous "Konomi Koharu," whose most notable part is "Chika" from "Kaguya-sama: Love is War."
---
10. The Café Terrace And Its Goddesses
The first season of The Café Terrace and Its Goddesses will air in the spring of 2023, and a second season has already been promised. Hayato gets his grandmother's restaurant when she dies. He finds out that five girls live in the building. Hayato plans to reopen the shop and hire the girls to work there, but it takes a while to get him to agree. The characters become like a family. Love seems like it might grow between them all, and sometimes clothes go missing.
Like the characters in Rent-A-Girlfriend, the girls in The Café Terrace and Its Goddesses don't make the best first impressions. But they get better quickly, and Hayato is a boss from the beginning. In terms of attitude, this show's male lead is almost the exact opposite of Kazuya, which can be a nice change of pace.
---
You Can Also Take A Look At Other Anime Similar Article, We Have Covered:
Be Entertained And Informed With The Latest News At Topmovierankings.com!