In May 2023, there will be a lot of exciting new anime coming out all over the world. In this article, we'll talk about the most exciting new anime that came out in May 2023 that you should watch. So, prepare to mark your calendars and make your watch list because you won't want to miss this lineup!
You Can See The List Of Anime Released In May 2023.
1. Ultraman Final Season: Science Fiction Superhero Tokusatsu – May 11, 2023 
Ultraman is a Japanese manga series written by Eiichi Shimizu and drawn by Line barrels of Iron artist Tomohiro Shimoguchi. The series is written as "Ultraman." Since the first issue of Hero's, stories have been published every month. It's part of the Ultraman series and a manga continuation of the 1966 T.V. show. As of April 2022, the series has been assembled in 18 Tankbon volumes.
In April 2019, Production I.G. and Sola Digital Arts put out a 3dcg Original Net Animation (Ona) anime adaptation made by Sola Digital Arts. In April 2022, a second season came out. The third and last season is set to come out in May 2023.
---
2. Psycho Pass Providence: Crime: May 12, 2023
Psycho-pass Providence Is A 2023 Anime Science Fiction Crime Film Directed By Naoyoshi Shiotani And Produced By Production I.g.
---
3. Yakitori Soldiers Of Misfortune; Science Fiction – May 2023
The Japanese novel series Yakitori: Soldiers of Misfortune was written by Carlo Zen and illustrated by So-bin. Hayakawa Publishing started putting it out in August 2017. An original anime series adaptation by Arect will begin in May 2023. Netflix has licensed it.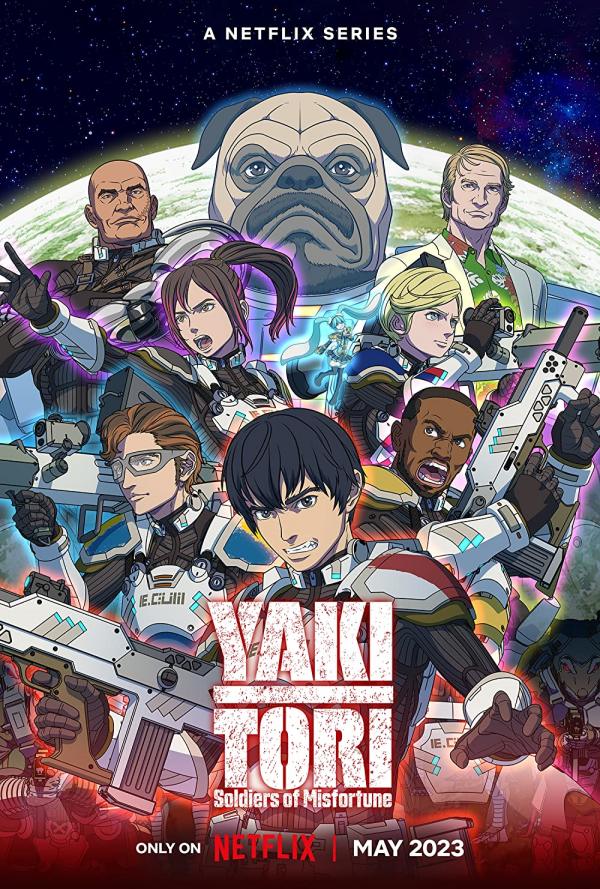 ---
For More Details On When Other New Anime And Tv Shows Will Be Available, Check Out The Posts Given Below:
4. Amrita No Kyouen: – May 26, 2023
The story will center on a high school girl named Tamahi, who encounters strange creatures while navigating a gigantic apartment building.