Jujutsu Kaisen is a Japanese manga series written and illustrated by Gege Akutami. Since March 2018, it has been released in Shueisha's shnen manga magazine Weekly Shnen Jump.
For those who don't know, the popular anime is about a high school student named Yuji Itadori who has special physical powers and gets involved in the supernatural world of curses. After eating a powerful item, Yuji becomes the host of Ryomen Sukuna, a curse told about for a long time. He then trains to become a jujutsu magician at the Tokyo Metropolitan Jujutsu Technical High School. Yuji faces dangerous curses, learns dark secrets, and fights to protect innocent lives alongside his friends and teachers while dealing with his inner struggles.
Since its debut in 2020, Jujutsu Kaisen has made a significant impact on anime fans. The exciting characters, gripping story, and intense action have kept people hooked, especially on Yuji Itadori, Gojo and the other Jujutsu Sorcerers. Recently, on July 6, 2023, Season 2 of Jujutsu Kaisen was released, and it continues to captivate viewers with its thrilling plot.
Fans love it so much that they can't wait for the upcoming episodes in the supernatural world of Jujutsu Kaisen. Fans are already curious to know about Jujutsu Kaisen Season 3. So, the one thing on their minds is: Is Jujutsu Kaisen Season 3 Happening? In this article, we will tell you everything about Jujutsu Kaisen Season 3.
THE SEASON 2 OF JUJUTSU KAISEN IS OUT NOW ‼️ pic.twitter.com/kSKsS0Ulhk

— Jujutsu Kaisen (@JJKcontents) July 6, 2023
Is Jujutsu Kaisen Season 3 Happening?
According to source, Currently, nothing has been confirmed about Jujutsu Kaisen Season 3. However, fans have reasons to be hopeful because the manga is still being written, which makes it more likely that there will be a third season. As we mentioned earlier, Season 2 was released on July 6, 2023, and is still running. There was a three-year gap between Seasons 1 and 2 of Jujutsu Kaisen. Once the current season concludes, we may get news about Season 3 at any time. We will keep you updated if any news about Season 3 comes up. Stay tuned!
What Is The Plot Of Jujutsu Kaisen Season 2?
The second season of Jujutsu Kaisen will focus on Gojo, a Jujutsu magician and one of the main characters. He was a mentor and teacher at Tokyo Metropolitan Jujutsu Technical High School for Yuji Itadori and other students. He was known for his excellent skills, knowledge, and charisma. Gojo has a lot of power and is seen as one of the best jujutsu sorcerers in the series. So, we will see more of Gojo's story in the new season.
As the focus moves to Gojo in season 2, the supporting cast has also changed from Itadori's group in season 1. We already know Gojo and Geto, but this season will introduce a few new characters. Some of these are Kento Nanami, Yu Haibara, Mei Mei, Shiu Kong, Utahime Iori, Masamichi Yaga, and Misato Kuroi.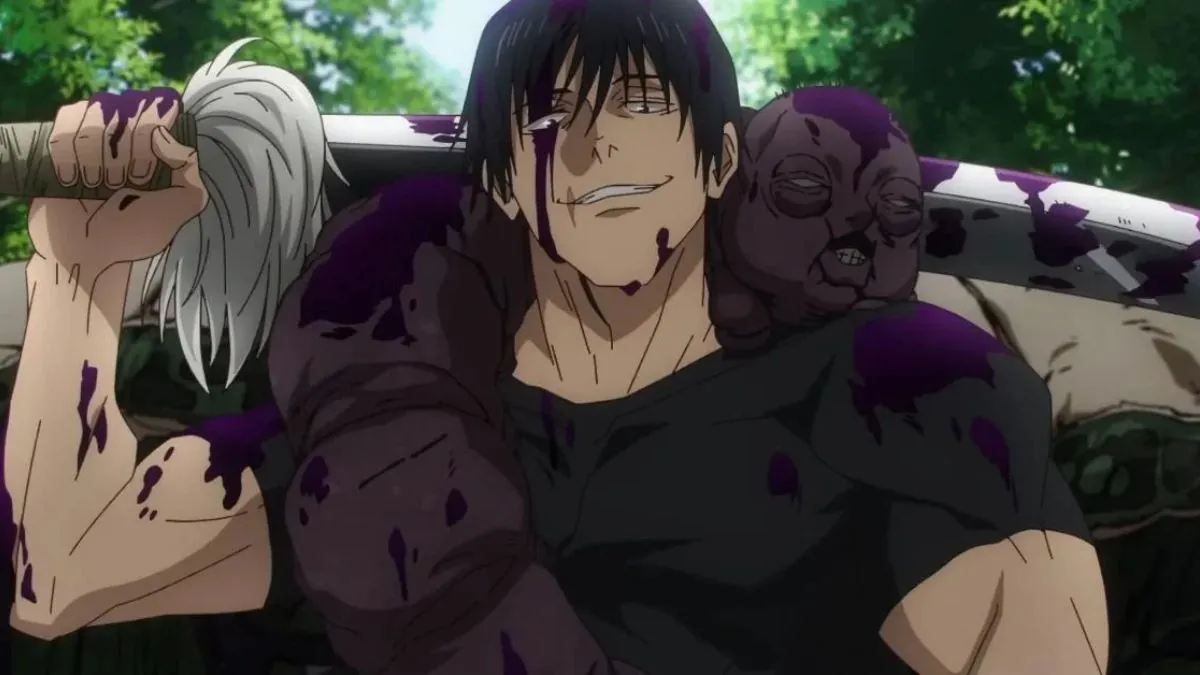 Where To Watch Jujutsu Kaisen Season 2?
You can watch season 1 and season 2 of Jujutsu Kaisen on exclusively on Crunchyroll.
Jujutsu Kaisen Season 2: Trailer
You Can Also Take A Look At Similar Jujutsu Kaisen Article We Have Covered:
To Learn More About Upcoming Anime Releases, Follow Us On Twitter. We Regularly Post Content Related To This Topic, As Well As Other Interesting Topics.