Beauty is often different for different people because it tries to catch the eye of anyone walking sideways. Anyone can fall in love with the idea of seeing someone beautiful and crazy hot. Whether it's their sense of style or cute faces, the hottest anime guys all have similar traits that make them popular with fans: they're likable and have good looks.
In the anime community, being attracted to hot anime guys is normal. If you're not, you should see a doctor. No matter how they look, how smart, how masculine, or how they look, these people are perfect in every way. Even though attraction is subjective, these cartoon guys are so good-looking that you can't stand it.
And in today's piece, we'll look at some of the hottest anime guys of all time. This list has all kinds of guys or boys, regardless of age. So, let's get going without further ado.
The List Of The 50+ Most Handsome Anime Guys In The World
1. Haruka Nanase From Free
There are way too many hot anime guys in free! Haruka swims freestyle and has a nice, muscular body. He is primarily a blank-faced guy with short black hair and blue eyes resembling the ocean. Even though his coolness makes him seem like he doesn't care, he looks out for his friends. Many people will be turned on by seeing him swim.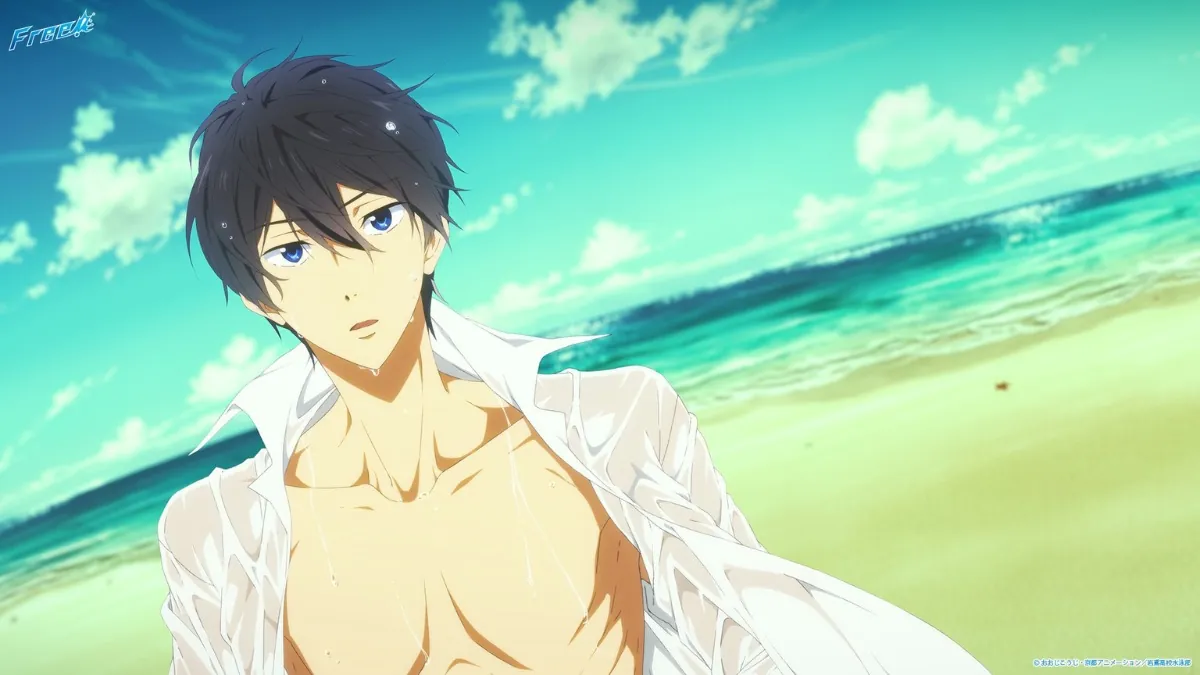 ---
2. Izumi Miyamura From Horimiya
Izumi miyamaru is noted to be quite attractive, with long lashes and a slightly feminine-looking face. He also has dark blue eyes, messy black hair with a fringe split in the middle, nine ears, lip piercings, and a few dark tattoos. From the outside, he might look like someone who lives alone and doesn't know much about society and other things. But he is a very different guy on the inside.
---
3. Daisuke Kambe From Millionaire Detective
Daisuke kambe is one of the main characters in millionaire detective. He has a lot of money and is also a hot and famous detective. He doesn't mind spending money; if he wants to, he can easily beat any character with his money. He is also the wealthiest cartoon character because of how big his jet is and how much land he owns.
---
4. Satoru Gojo From Jujutsu Kaisen
"Teachers can't be good-looking!" – you better be sure because you'll be wrong once you meet satoru gojo, the most stylish and handsome cartoon mentor. He is a magician of a superior grade and known as the strongest one who has ever lived. Even though he's not the show's main character, he always steals the show.
His pretty face, funny personality, godlike power, and, most of all, his beautiful eyes have made women's fans go wild. Even though he doesn't have much screen time, everyone loves him. When a character can do that, you know he is fantastic.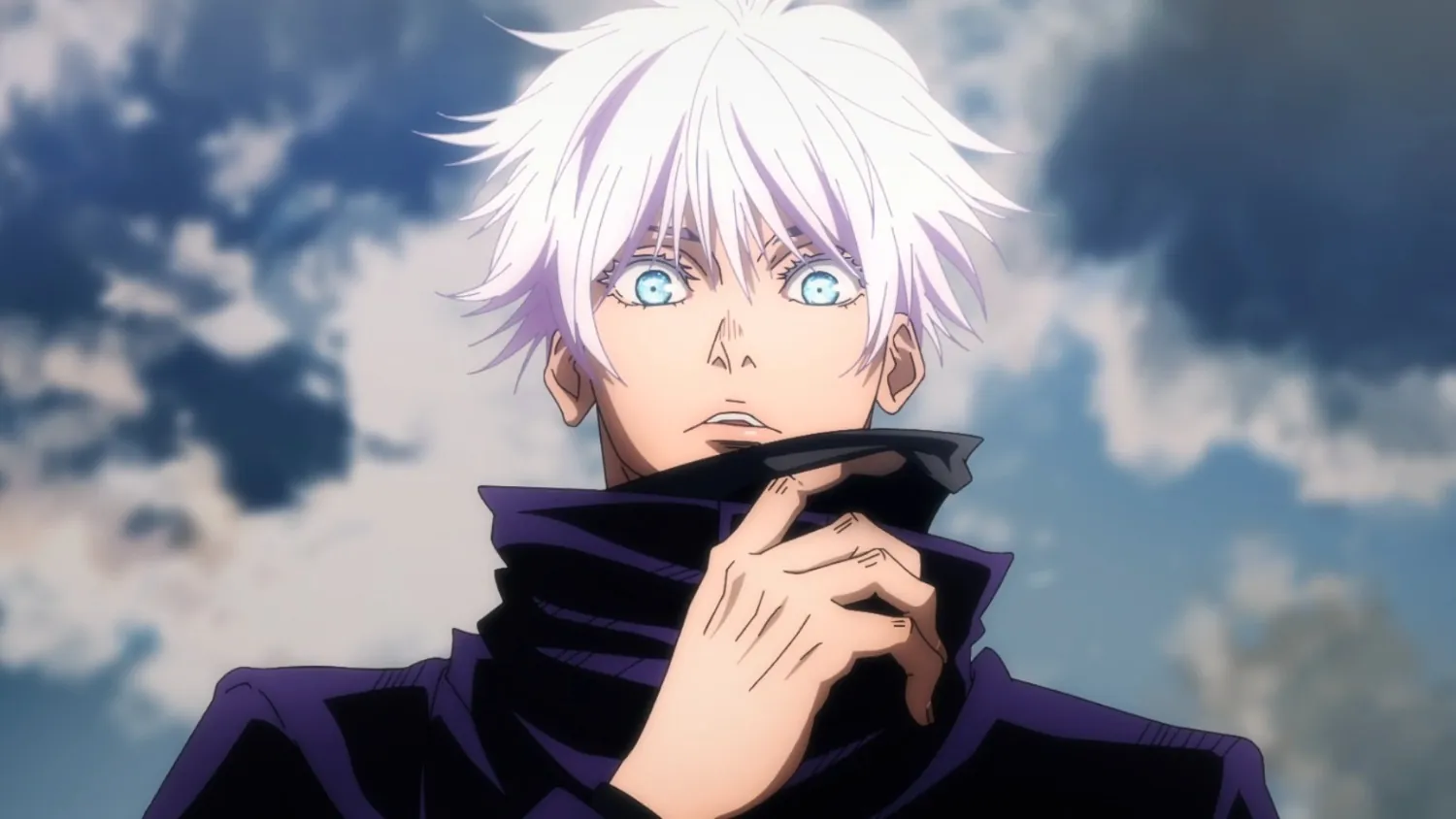 ---
5. Howl From Howl's Moving Castle
Howl is one of the main characters in the anime "Howl's moving castle" by hayao miyazaki. He is a strong master with a gorgeous face cut and beautiful eyes. With his deep blue eyes and shoulder-length golden blonde hair, he cares greatly about his appearance. He stands out more than anyone else because of how he acts and how odd he is.
---
6. Kakashi Hatake From Naruto
It isn't fair to make a list of the hottest male anime characters and leave kakashi hatake off of it. Kakashi, also known as "The copycat ninja," is a skilled ninja from konoha village. He is the most mysterious man in anime. He shows no signs of vanity and isn't too proud of what he can do.
But he rarely shows his face because he always wears a mask to hide it. People think he is lovely as a whole. He has a narrow jawline and a beauty mark under the left corner of his mouth. His silver hair is spiky, and it goes well with his attitude.
---
7. Eren Jaeger From Attack On Titan
The glow-up of eren is one of many great things about the fourth season of attack on titan. A kid who used to be unsure and emotional all the time turned into a sarcastic badass and looked as fresh as hell when he returned. Before season 4, fangirls were crazy about levi, but now they only talk about how hot eren is.
The time skip eren had soulful eyes, long mahogany-colored hair that was sometimes tied in a man bun, and signs of a mustache. From his weak, childish, small boy look before, it was a significant change that made him look much more handsome. After all, a person who aims to take over the world should look like a boss and even take this job seriously.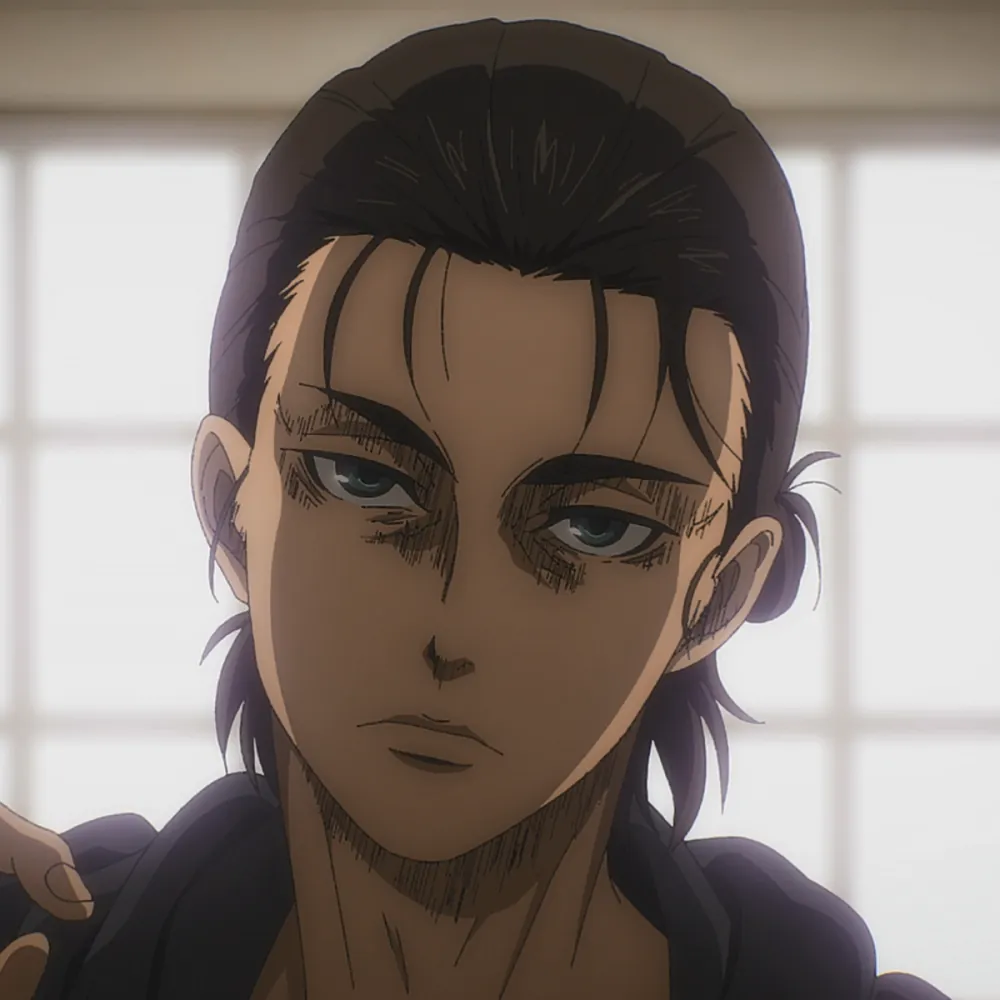 ---
8. Tetsuro Kuro From Haikyuu
Take note: tetsuro kuro can take your girl. He plays volleyball for a living and is the captain of his high school team. He plays middle blocker and is big, strong, and good-looking. Even though haiku has many of the hottest anime guys, fangirls still cheer for kuro.
He looks scary because his eyes are small, hazel-colored, and have pupils that look like cats. The secret to kuroo's hot look is that his black hair is naturally messy and spikes up because he has a bedhead. He looks good and smiles a lot. Don't let him get close to your girl.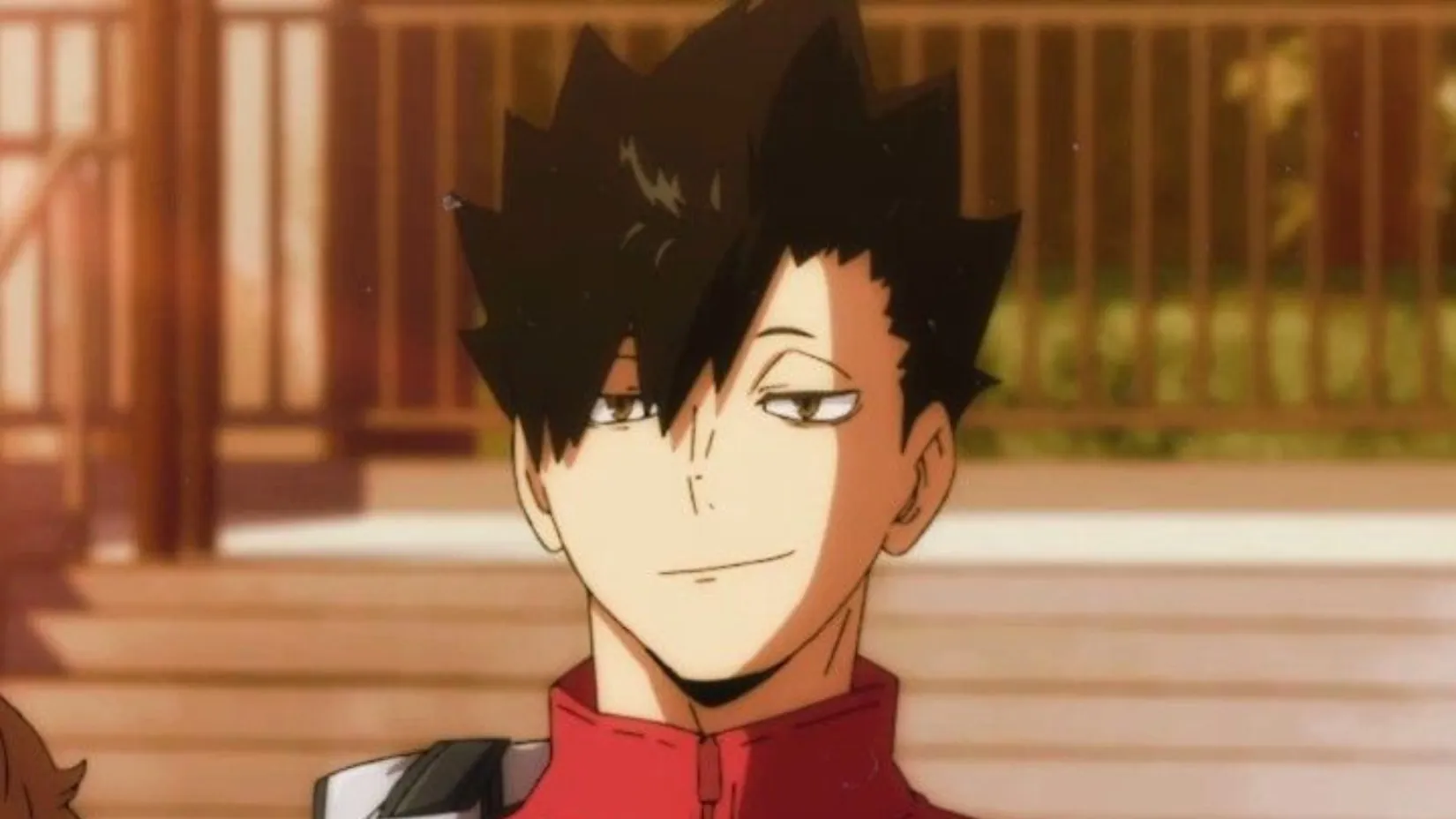 ---
9. Yato From Noragami
Yato, who used to be called you, calls himself a "Delivery god" in noragami and wants millions of people to worship him. Yes, millions of fans worship him because of how cute and hot he is. He is an extremely handsome young man with messy dark violet hair and radiant blue eyes. He has a problem with gaming, but other than that, he is a good person.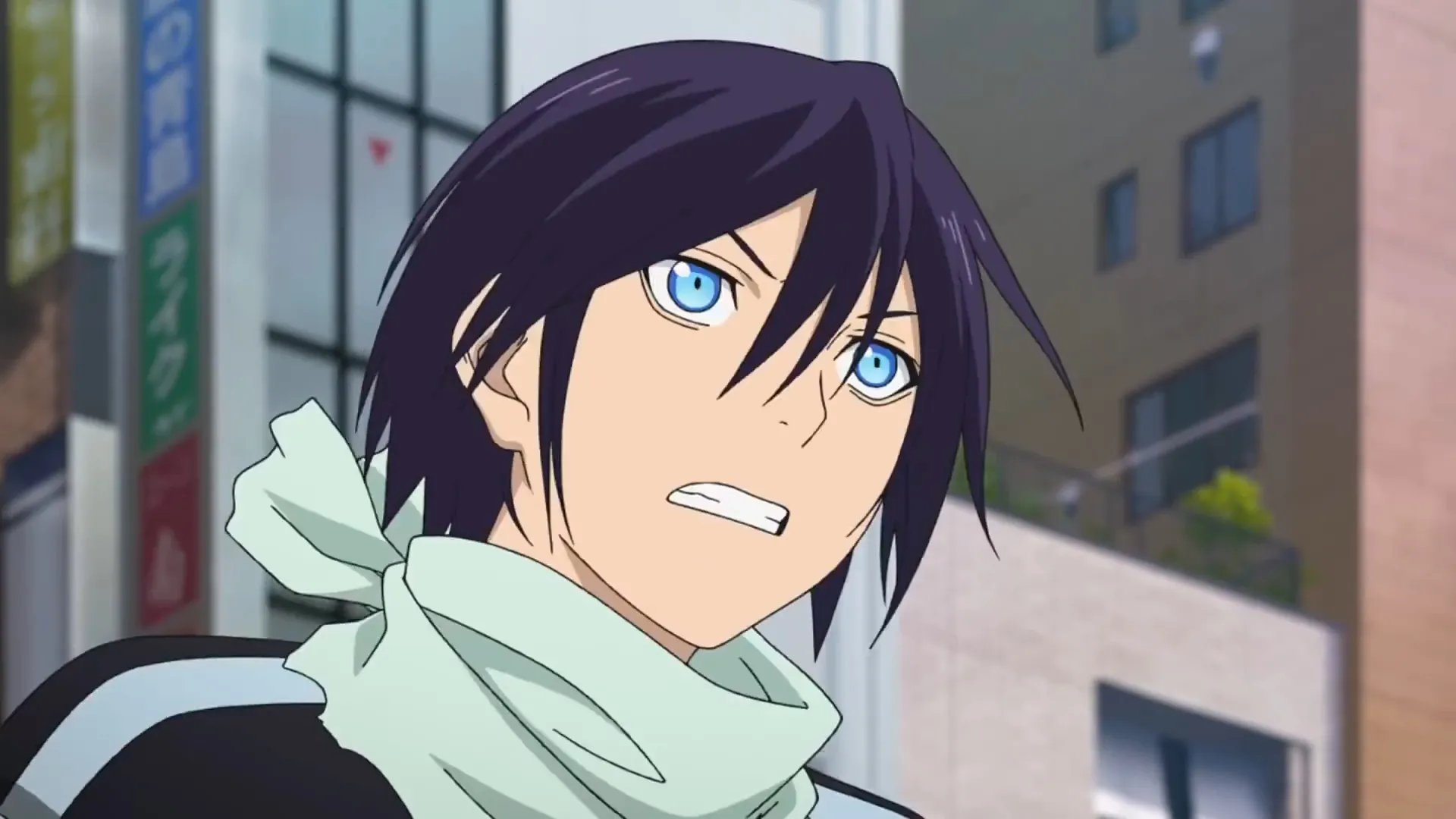 ---
10. Ban From Seven Deadly Sins
The greed of the fox is one of the seven evil sins. Ban is a passionate person who acts on what interests him. His hair is spiky and light blue, and his eyes are red and bloodshot. His chest is bare, and he has well-developed muscles. Plus, he is a man of forever, which means he will never get old, no matter what.
---
11. Levi Ackerman From Attack On Titan
We still need to find out why people who look serious are so hot, and our favorite, levi ackerman is an excellent example of this. Levi is one of the hottest anime guys from attack on titan. He is the strongest soldier and greatest hero of humanity. He looks badass and handsome simultaneously, and his strength, skills, and brains are out of this world.
In the anime community, a lot of people's hearts have been stolen by this man. Also, people make fun of him for being short, but he manages to make up for that with everything else he has. He is the best man in anime because of how he acts, looks, and works in general.
---
12. Roronoa Zoro From One Piece
What does a woman want from her boyfriend? What is the right thing to do? Then be prepared to be introduced by hot and the most loyal character in anime, roronoa zoro. He is a determined man who seeks to become the world's greatest swordsman. He is strong, handsome, and reliable; what else would a woman expect from her man? A strong man is indeed a hot man.
---
13. Ken Kaneki From Tokyo Ghoul
What can happen to you on a sweet date with a girl? It can turn you from a nerd into a friend who is perfect in every way. The main character of "Tokyo ghoul," ken kaneki, had the same thing happen to him. He started as a high school student with average looks but grew up as a young adult.
By age 21, he looked and acted like a different person. He went from being a nerd to a man who was so hot and beautiful that all the girls would cheer when they saw his face.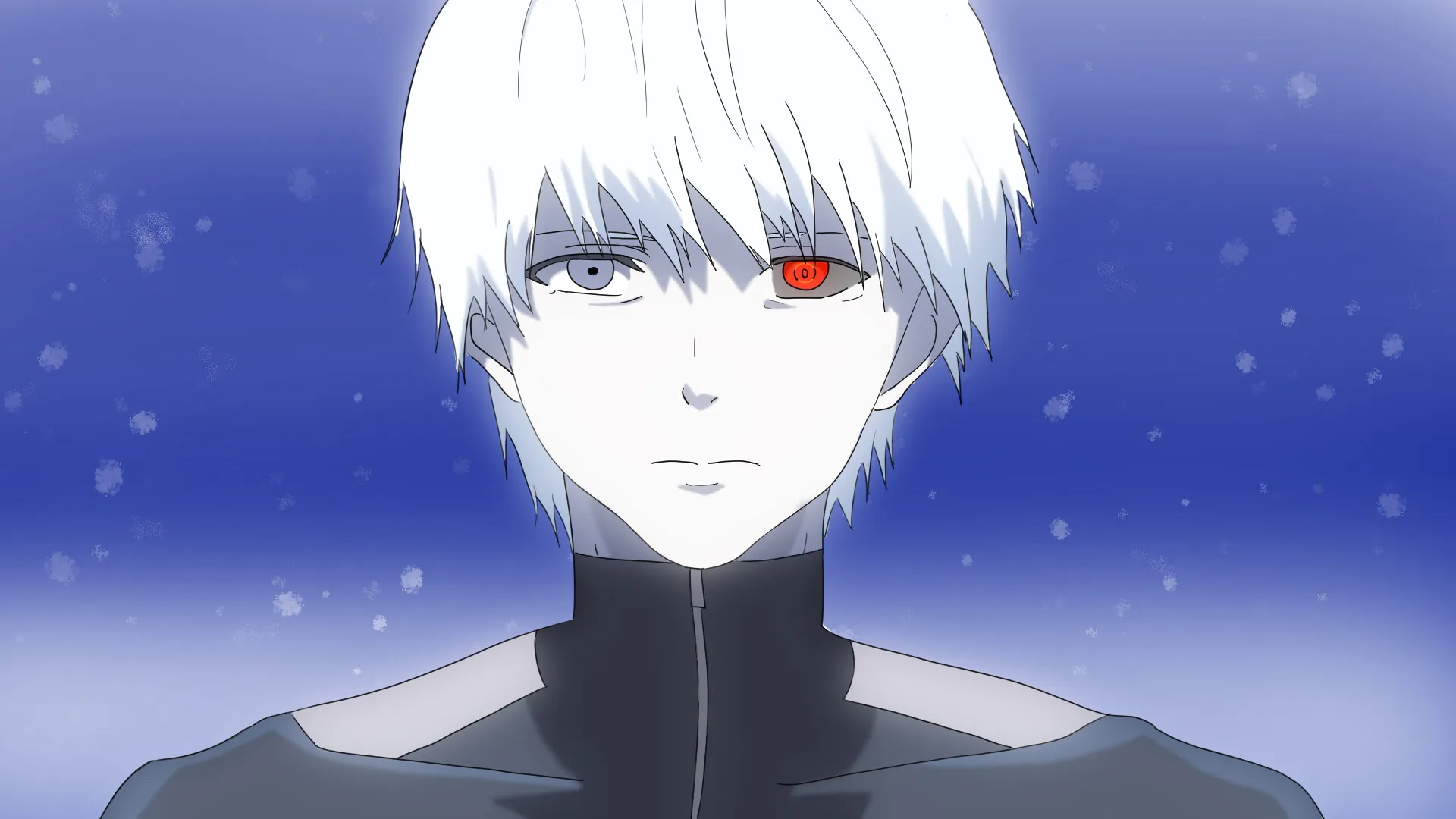 ---
14. Yuri Katsuki From Yuri!!! On Ice
Yuri katsuki is the main character of yuri!!! She is a talented figure skater on ice. Before he met victor, yuri was a guy with glasses who didn't stand out. He was known as "The figure skater with the world's biggest glass heart." but after victor nikiforov took yuri under his wing as a student, yuri slowly gained more confidence in himself and brought the biggest cartoon glow-up ever seen.
When you hear the word "Demon," what's the first thing that comes to mind? Yes, they are ugly and strange. Those are old-fashioned demons because sebastian is hot and attractive, while most other monsters are not. In anime, he is another example of a beautiful butler who always wears a black suit. All of this, plus his black hair and red eyes like a devil, makes him even hotter.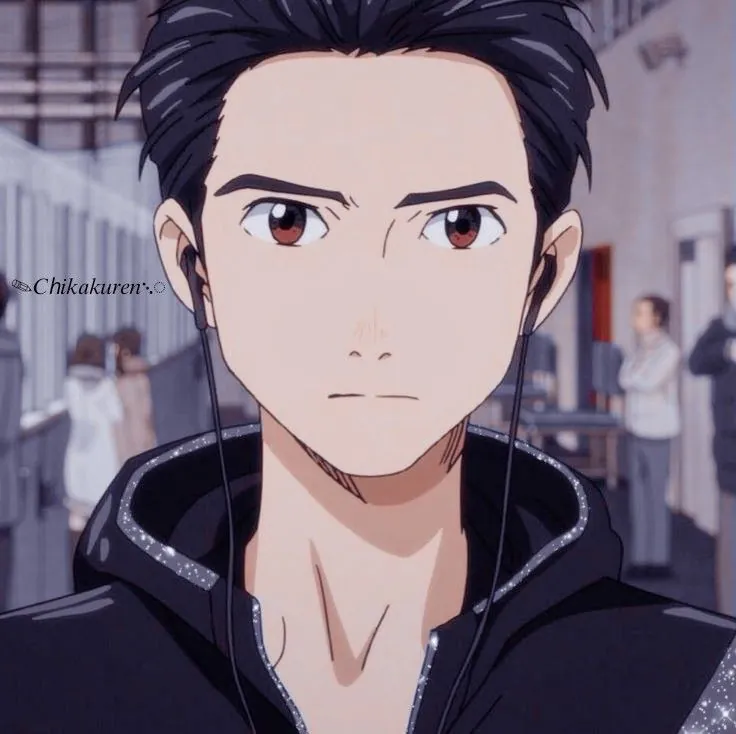 ---
15. Sebastian Michaelis From Black Butler
So it makes sense that it's always interesting to see how the main character in an anime gets better, and ichigo's growth throughout bleach is something to enjoy. He is a badass figure because of his strange orange hair and fiery temper. Shnen heroes must protect the people they care about, and ichigo is no different. What else? He is a replacement shinigami, so don't be afraid of him.
---
16. Kurosaki Ichigo From Bleach
So it makes sense that it's always interesting to see how the main character in an anime gets better, and ichigo's growth throughout bleach is something to enjoy. He is a badass figure because of his strange orange hair and fiery temper. Shnen heroes must protect the people they care about, and ichigo is no different. What else? He is a replacement shinigami, so don't be afraid of him.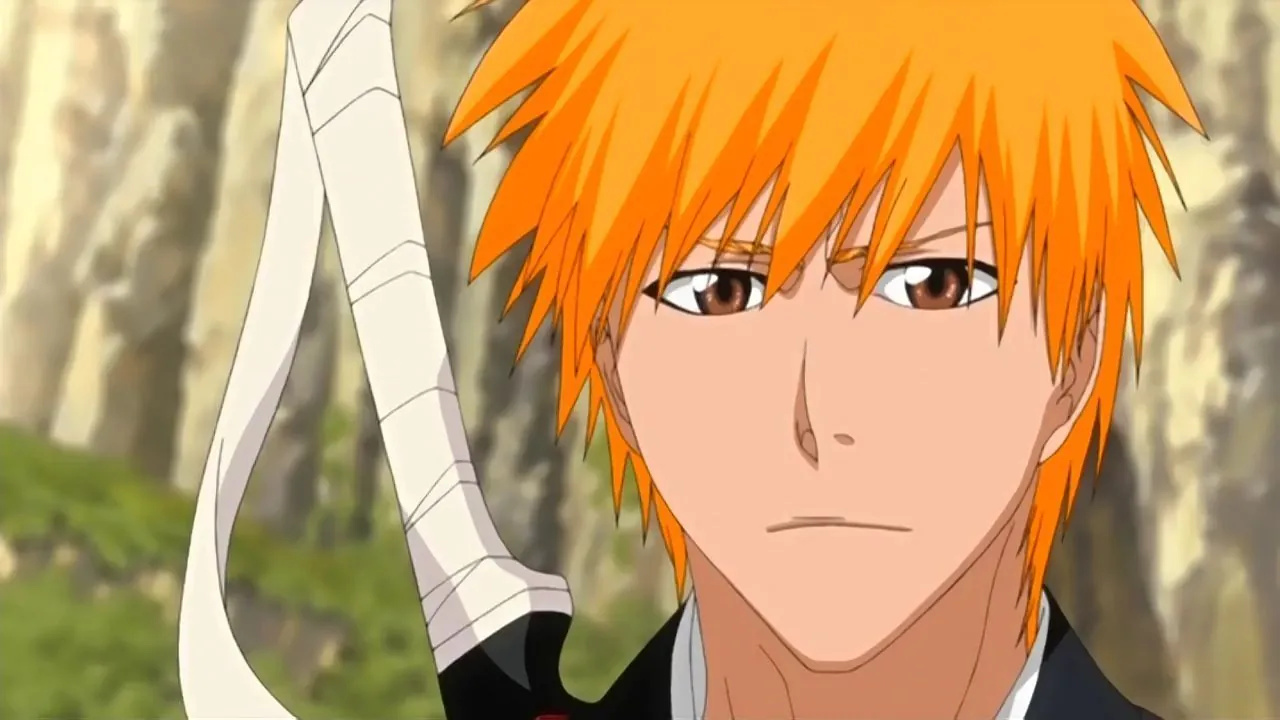 ---
17. Karma Akabane From Assassination Classroom
Karma akabane is both cute and hot, but it depends on the setting most of the time. He's not the guy who will walk by while dangerous things happen. His cute smile fools people into thinking he is sweet and innocent. Karma is a dangerous student because he is intelligent and challenging. Still, girls can't get enough of him.
---
18. Victor Nikiforov From Yuri!!! On Ice
Ice skaters are so hot that keeping them off the list of hot anime guys is hard. Their perfect shapes and excellent flexibility are just too much to handle. Victor nikiforov is one of the main characters in "Yuri on ice," he skates on ice. People consider him a skating hero and one of the best skaters ever. Victor is pretty good-looking and tall, which would make any girl like him. However, he's already in a relationship with yuri, so you won't be able to date him.
---
19. Hak Son From Yona Of The Dawn
Hak's son is one of the main characters in yona of the dawn. He is strong and handsome, which are both great qualities. He used to be the wind tribe's general and leader. He's not only good-looking but also strong, intelligent, and trustworthy. Hak has the height, the sharp blue eyes, and the six-pack that every guy wants. He's funny and serious simultaneously, so he's best for the husband stuff.
---
20. Guren Ichinose From Seraph Of The End
One of the most critical people in seraph of the end is guren Ichinose. He is a tall young man with medium-length black hair that looks like an overgrown wavy mullet. His messy fringe is parted in the middle, and his violet-purple eyes go well with his hair. Some girls who like him think he's pretty beautiful. When he is on the screen, you can't take your eyes off of him.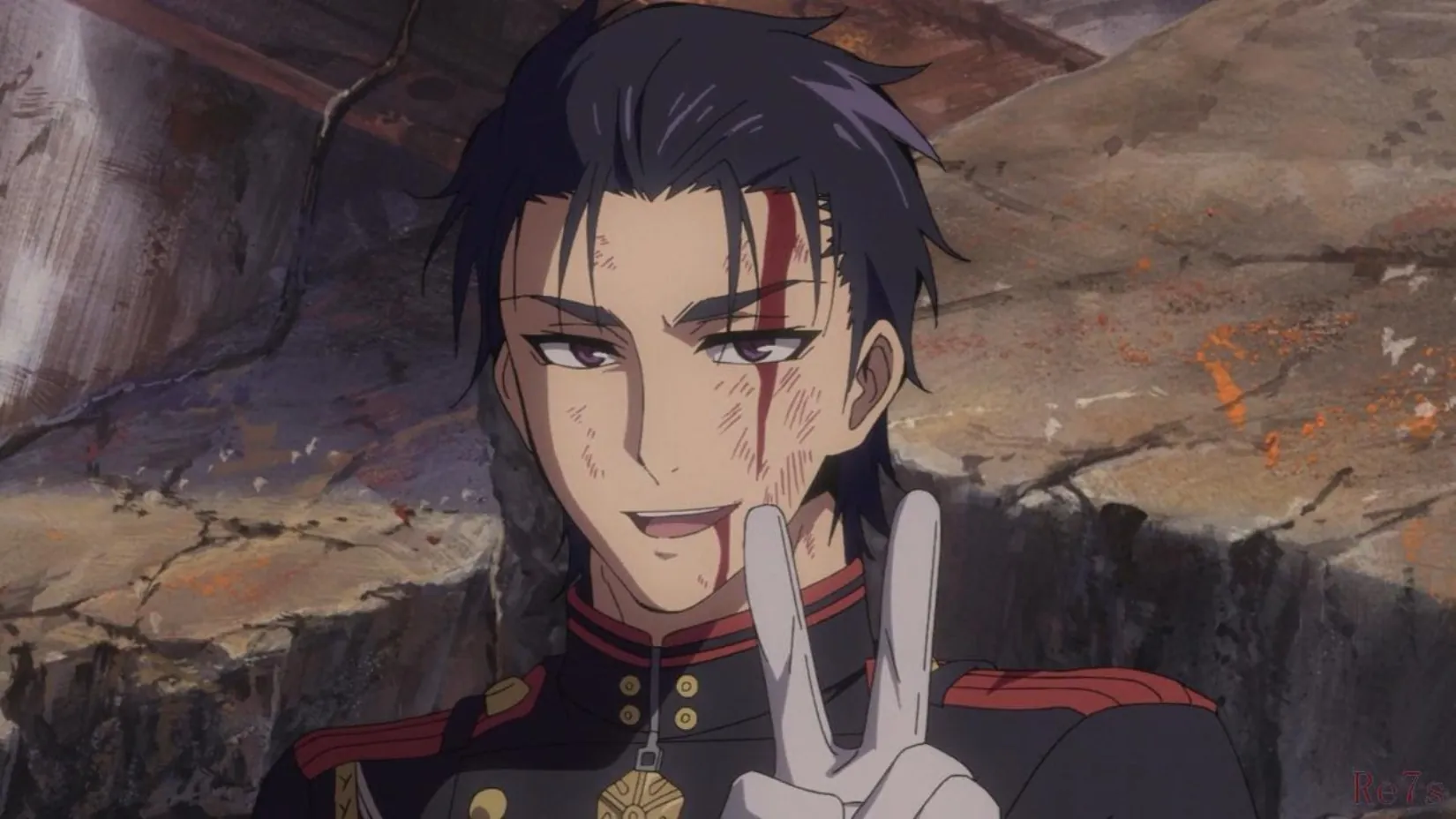 ---
21. Kiritsugu Emiya Fate/Zero
Ufotable has always done an excellent job with the designs of its characters, and kintsugi emiya's design is no different. He is a middle-aged man who still shows his style like a model. A black suit and trench coat are on him. His eyes are empty, and his face is blank. Kiritsugu used to work on his own, and he was known as the magus killer.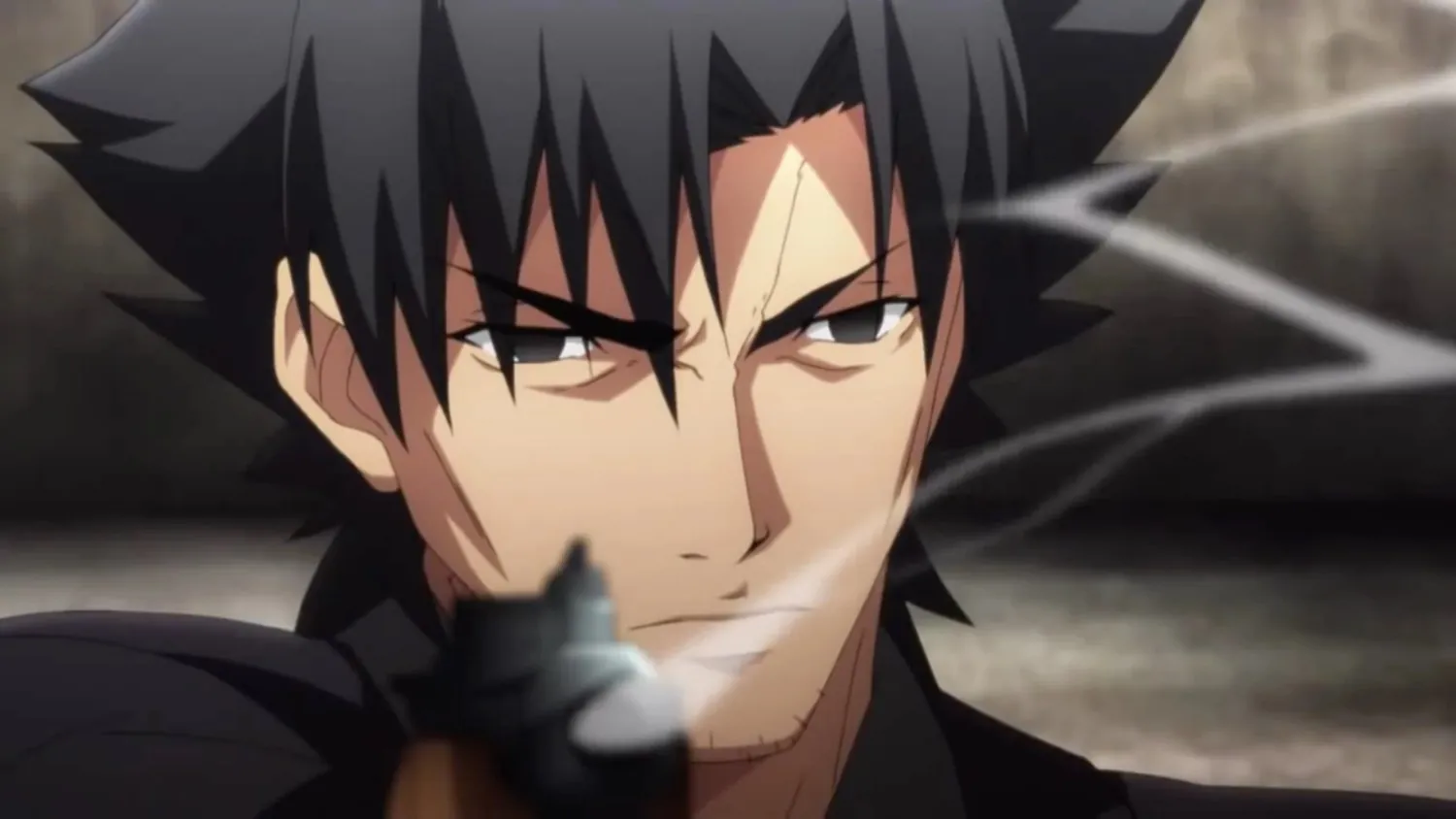 ---
22. Megumi Fushigoro From Jujutsu Kaisen
Megumi comes from the zen clan, the most powerful family in anime. He is also a lovely and strong boy. He is a level 2 master in jujutsu tech and always looks serious. He is a very stoic, cold, and cunning person. Megumi has a unique hairstyle and a neutral look that rarely changes. He doesn't smile very often, but when he does, it's dangerous.
---
23. Makoto Tachibana from Free!
Free! It is a sports cartoon about swimming. The guys in it are so tall, hot, and attractive that they can make you drool while you sleep. Makoto tachibana is one of the anime characters who is known as a beautiful hunk among fans. The color of his hair, the shape of his abs, and the way he looks, in general, are just too good to ignore. The fact that he is easygoing and self-disciplined makes him a great cartoon husband.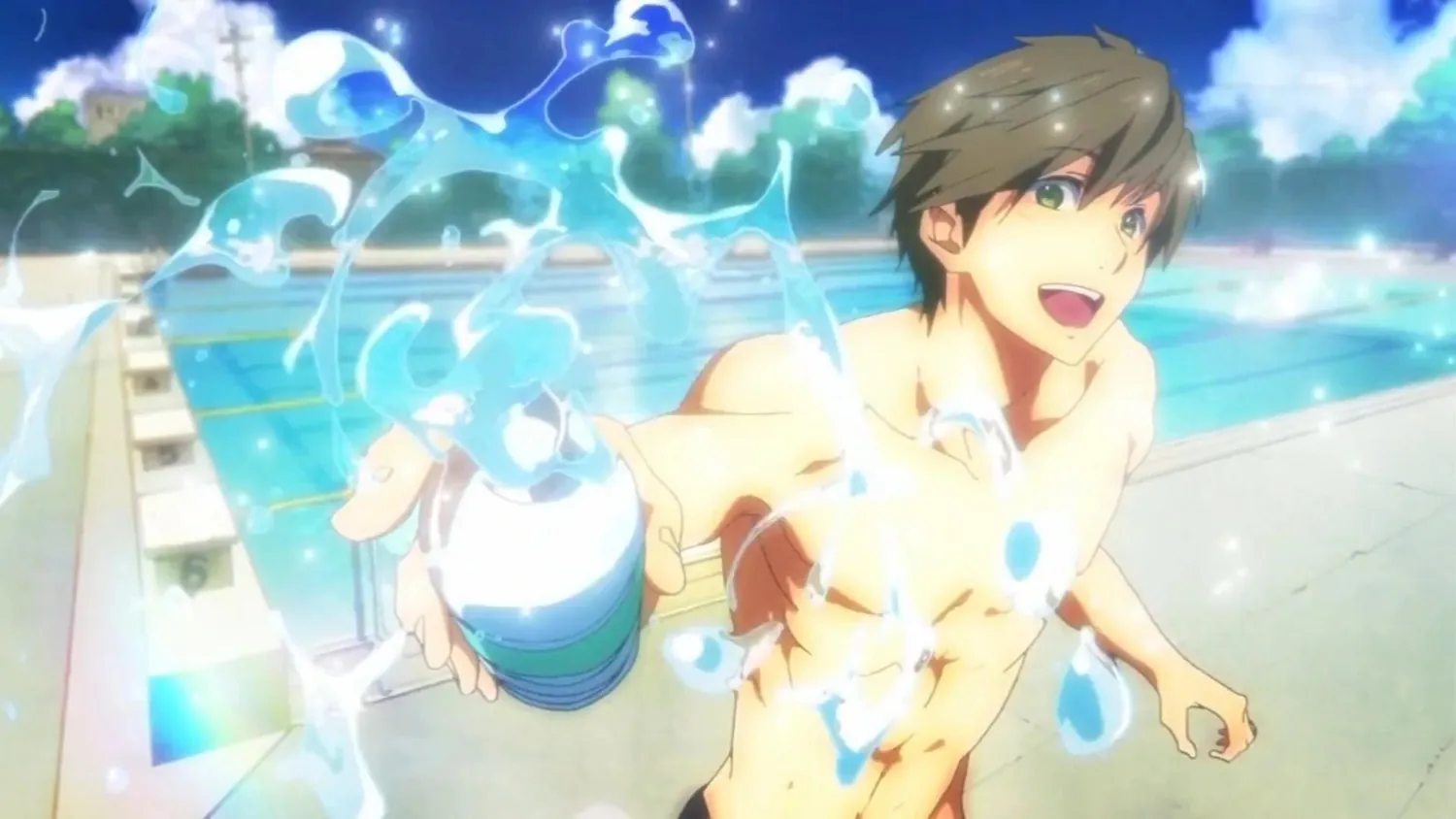 ---
24. Souma Yukihira From Food Wars
Finding a good man who can cook delicious food whenever you want is like a dream. The main character in the food wars series is souma yukihira. He is an excellent cook and a handsome guy. He is one of the top candidates for one of the hottest anime guys because he is calm, relaxed, and friendly. You can either eat him or his food; the choice is yours!
---
25. Houtarou Oreki From Hyouka
Being in a close relationship stinks, and the best thing to do is to get out of it. But you don't have to worry if your boyfriend is hotarou oreki, who doesn't care about anything. Houtarou is known for being lazy and having a good sense of style. He wants to live a grey life and save as much energy as possible, so he doesn't care about things that don't concern him.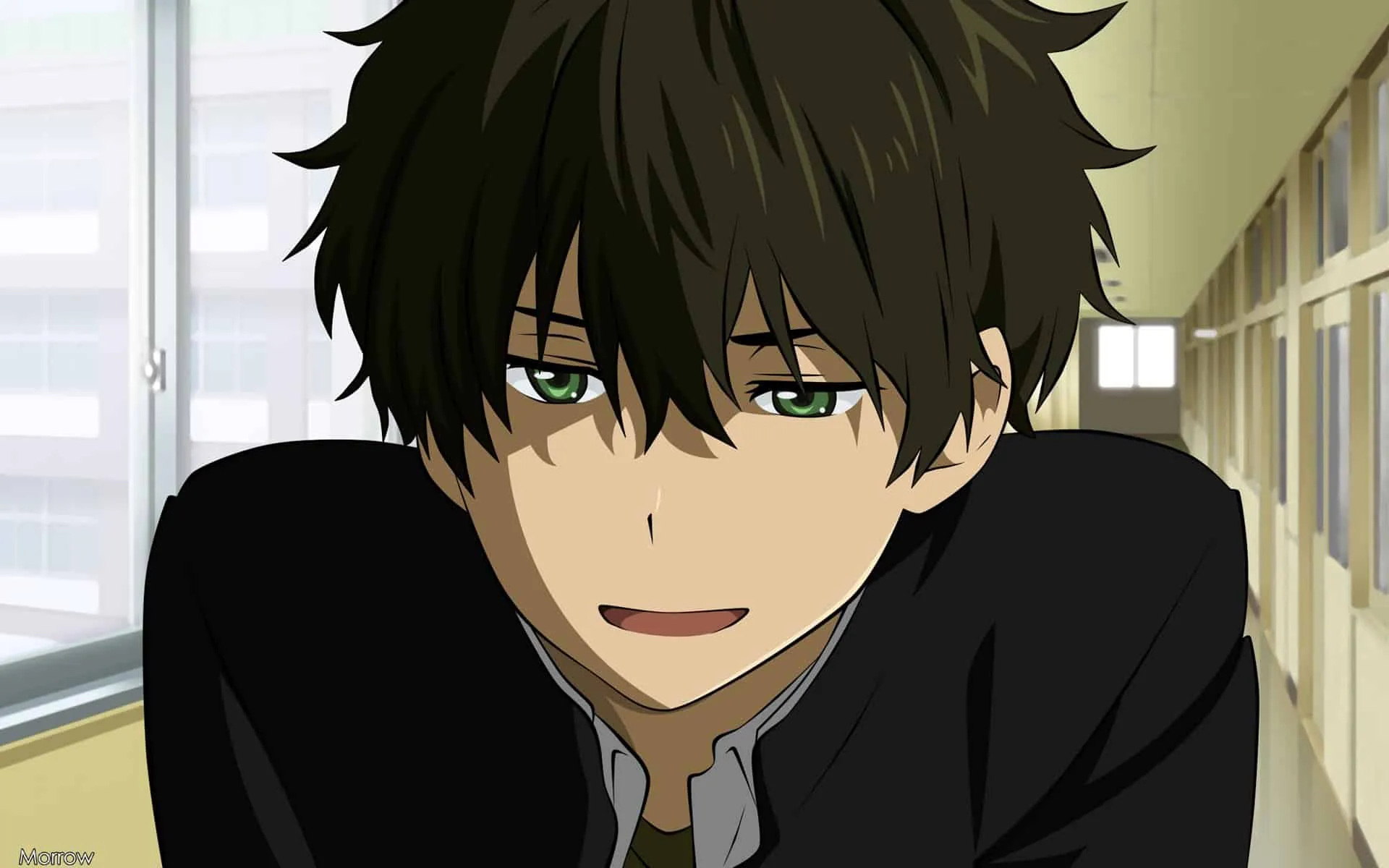 ---
26. Giyu Tomioka From Demon Slayer
Giyu is known as the "Depression king" in the anime community for his quiet nature and serious but emotionless facial expressions. That could be another reason why he looks like such a beautiful punk. From the star-studded cast of "Demon slayer," giyu is the water hashira, and his calm personality fits his element quite well. How could he surprise you? So, obviously, by killing a bunch of monsters!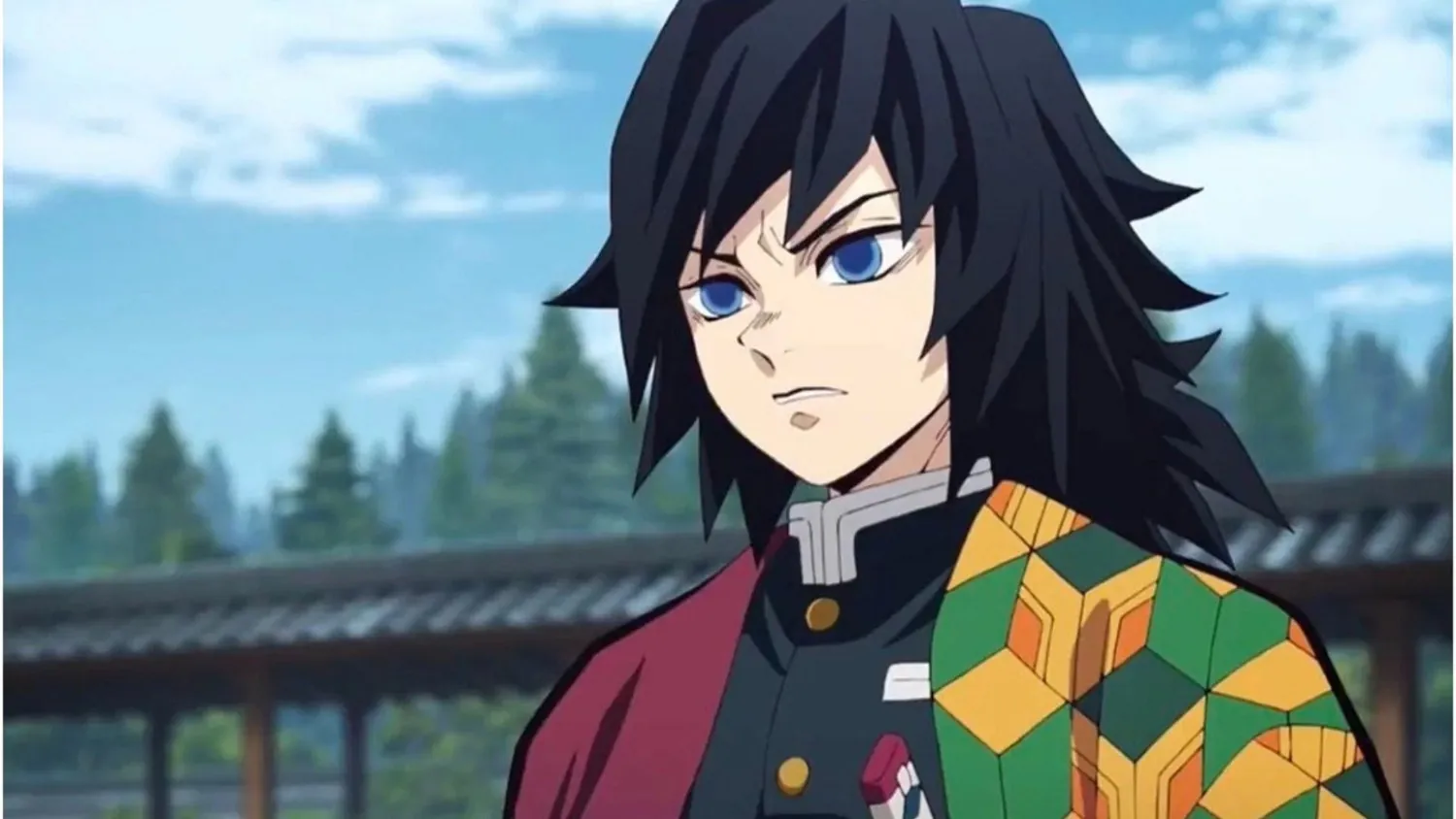 ---
27. Gilgamesh From Fate
Gilgamesh is a selfish and cocky villain known for being one of the most influential anime characters. He has a lot of fans in the anime community because of how well his character looks. His body and general look fit well with how he acts. When you combine all these things with how attractive he is, you get one of the hottest anime guys in the fate series.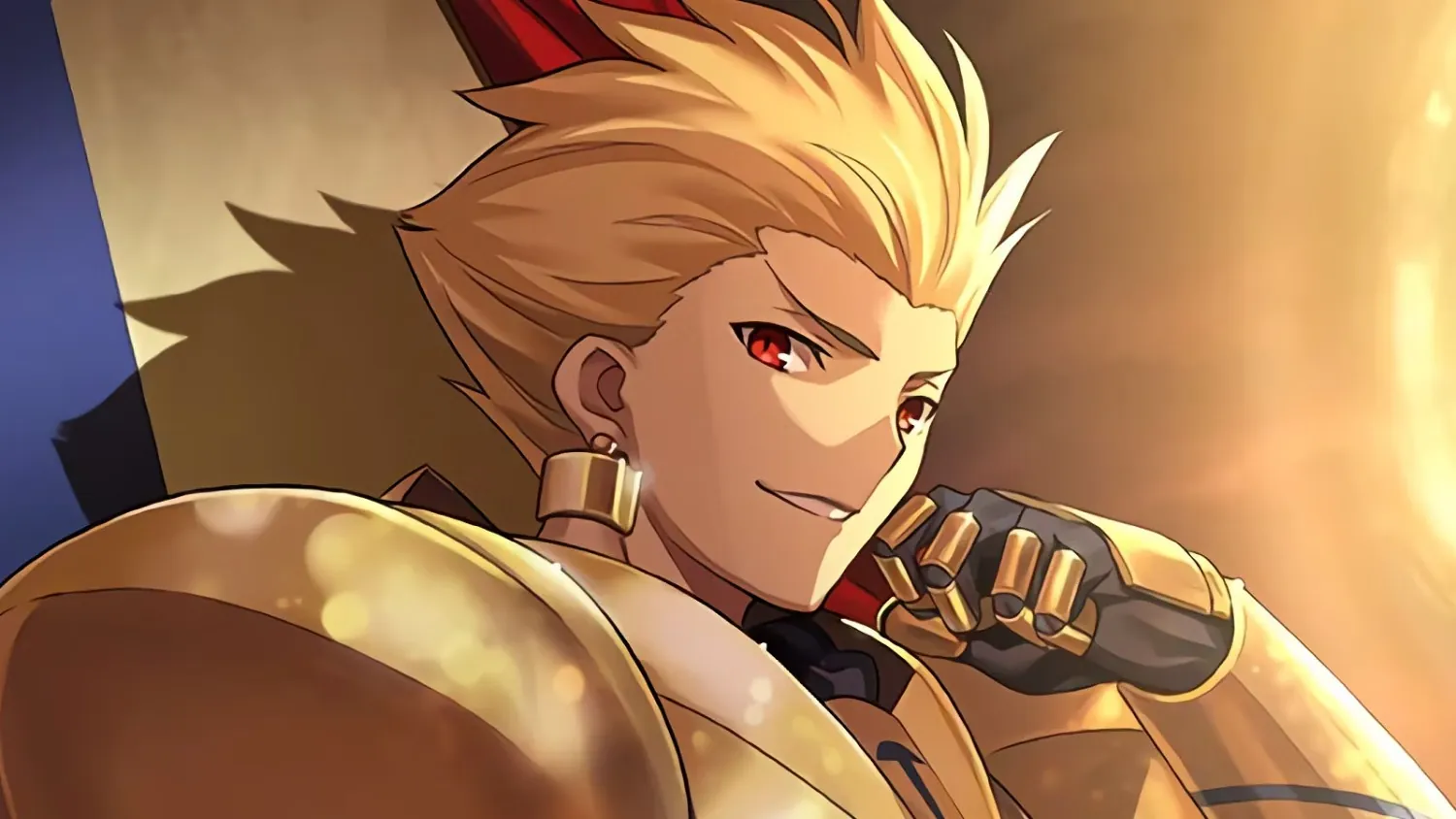 ---
28. Loid Forger From Spy × Family
This year, the action-comedy series spy family put loid forger on the list of the hottest anime male characters. Loid is a handsome guy of unknown age with short blonde hair, blue eyes, and light skin. He has many faces and personalities because his job as a detective requires him to go on dangerous missions while keeping his name hidden. Sounds seductive and hip, right?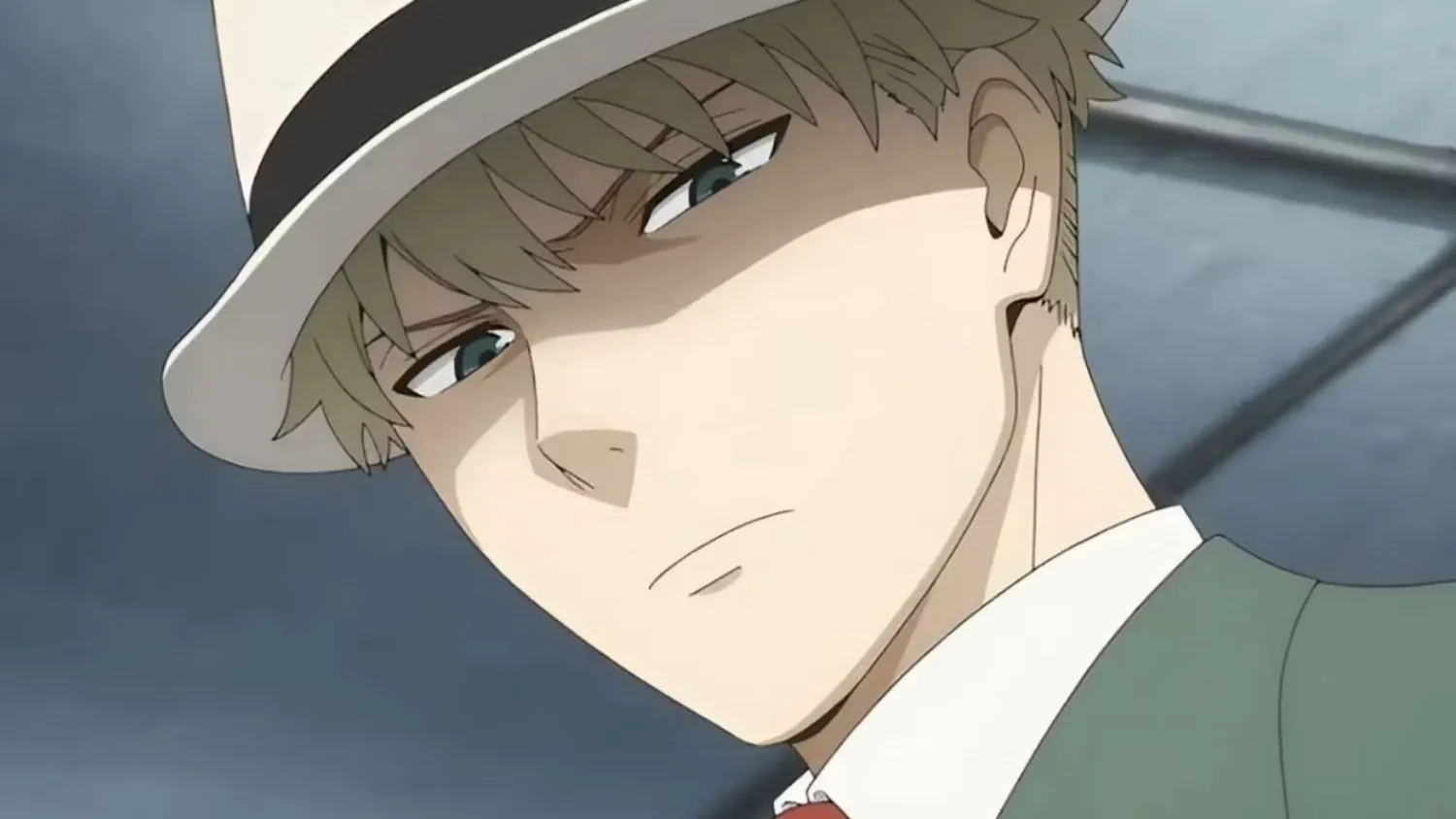 ---
29. Rin Okumura From Blue Exorcist
Rin is a half-demon with messy dark blue hair and pale skin. Even though he is the son of satan himself, that doesn't make him a bad guy. Instead, he cares about and supports his friends. Unlike his father, he cares deeply about his loved ones and will do anything to save them. Plus, he can cook, which makes him slightly more likable.
---
30. Hawks From My Hero Academia
Hawks is a famous hero among fangirls of my hero academia because he is the country's number two hero and one of the most powerful heroes. People know him for his excellent fighting skills and the beautiful red wings that fit him well. Hawks have blonde, tangled hair and golden-brown eyes, which he takes good care of while flying. His looks are just too mesmerizing and can make anyone crazy about him.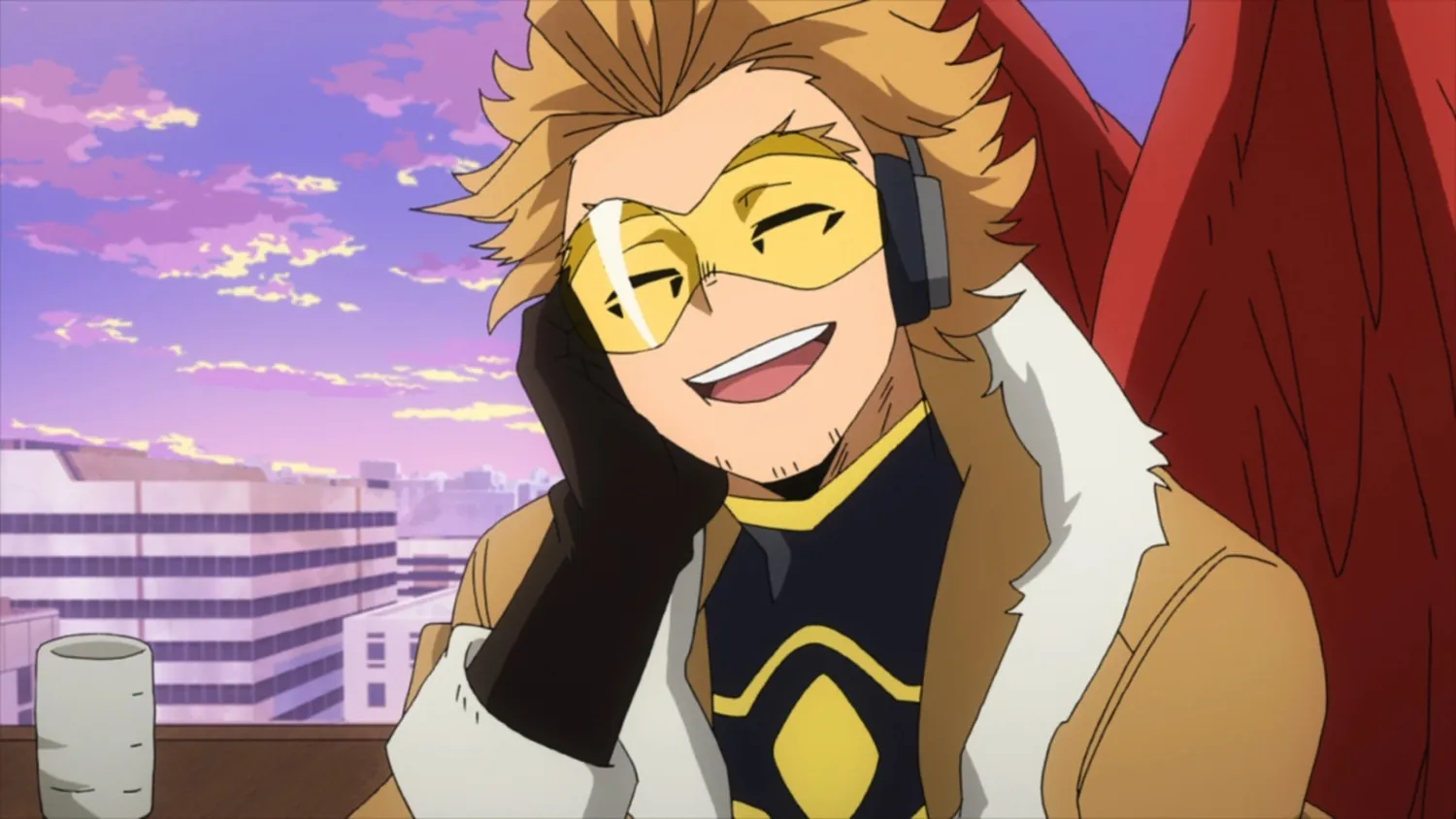 ---
31. Ayato Sakamaki From Diabolik Lovers
All the children in the sakamaki house, including the third son, ayato sakamaki, are bright and beautiful. Ayato is a prankster obsessed with being the best because of how his mother raised him. He is also very active and loves to play basketball when he has free time.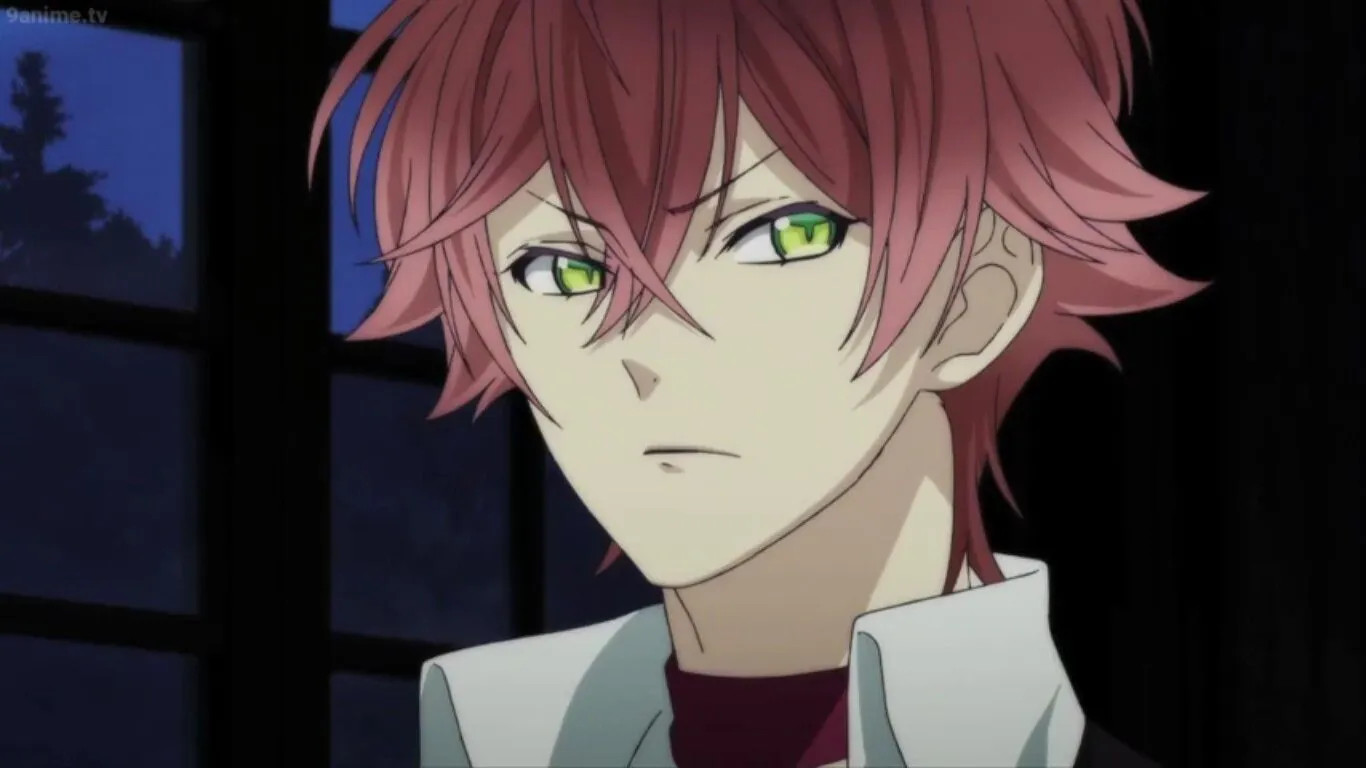 ---
32. Kotaro Bokuto From Haikyuu
You can't track how many hot anime guys are in haikyuu because it's a never-ending circle. Kotaro bokuto, the captain of fukurodani academy, looks a lot like a winged owl. This is why he is known as the "Owl captain." he is known to be one of the top five aces in the country. He is solid and robust. But he is sweet and likable because he is childlike, friendly, loud, and likes to play.
---
33. Daiki Aomine From Kuroko's Basketball
Daiki aomine, the ace of the famous generation of miracles, is one of the hottest male cartoon characters in kuroko's basketball. His brown skin and deep blue hair make him the most noticeable. As a basketball player, he is very tall and robust, and his athletic body is lovely.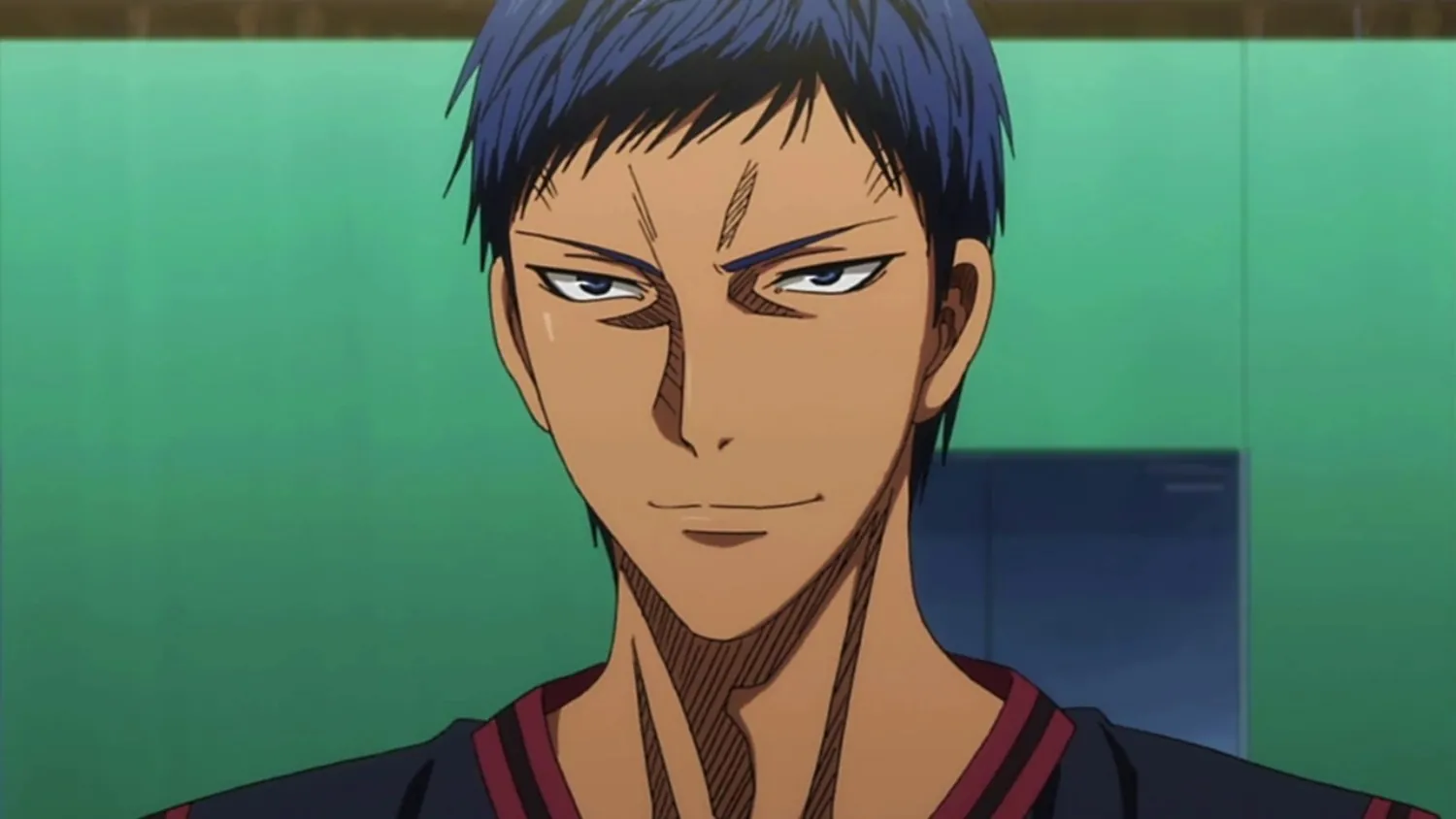 ---
34. Ash Lynx From Banana Fish
Banana fish is about aslan jade callenreese, better known as ash lynx. Ash is a man with many skills. He is excellent at fighting, a great marksman, and very smart, with an iq of 200. Ash is brilliant, but his attitude, charisma, and good looks also help him get people to do what he wants them to do when things are bad.
---
35. Sting Eucliffe From Fairy Tail
Fairy tail is full of hot cartoon girls and boys and doesn't disappoint you. Sting eucliffe is the guild master of the sabertooth guild right now. He is a young man with blond hair and average height who is slim but muscular. He has dark, slanted eyes and an earring in his left ear. Above his right eye is a thin vertical scar that makes him look a little cool and badass.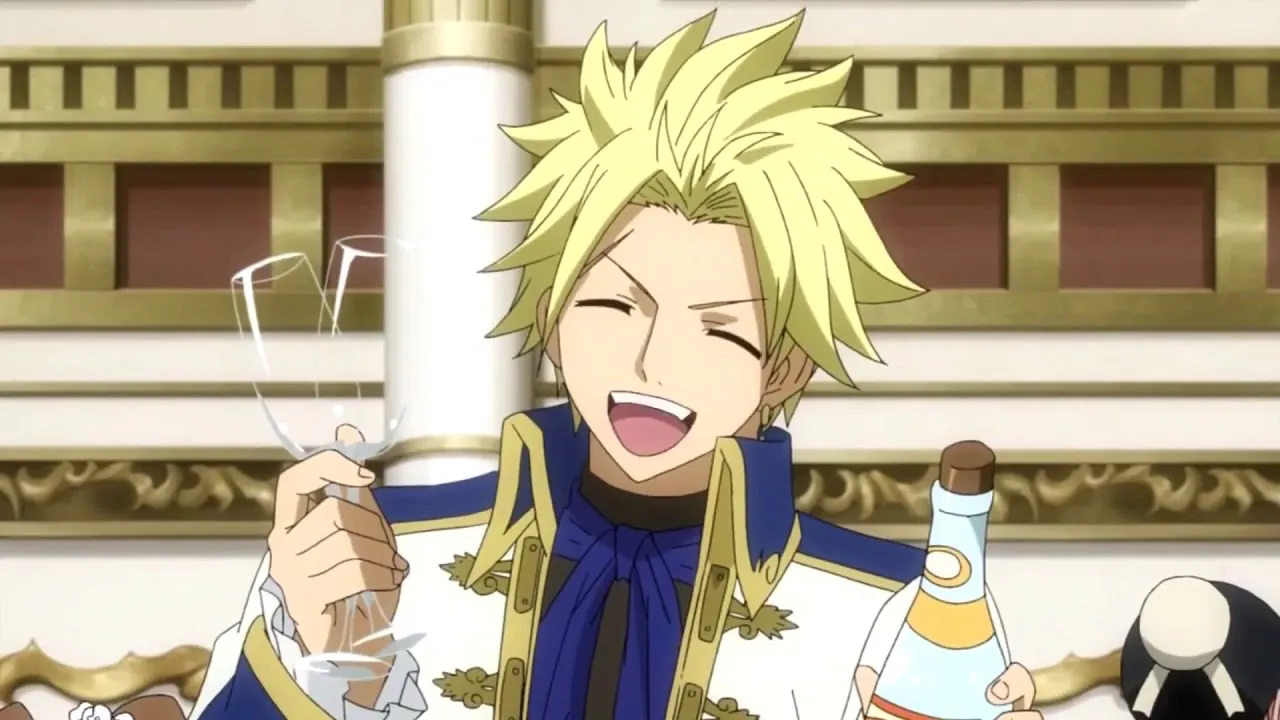 ---
36. Laito Sakamaki From Diabolik Lovers
Laito sakamaki from "Diabolik lovers" would be a good choice for an animated version of johnny depp. Laito wears a hat that shows off his reddish-brown hair and two piercings in his left ear. He has green eyes and two piercings in his left ear. He is tall and thin, and people often see him smiling. Even though he is a pervert, he is always happy and likes to joke around.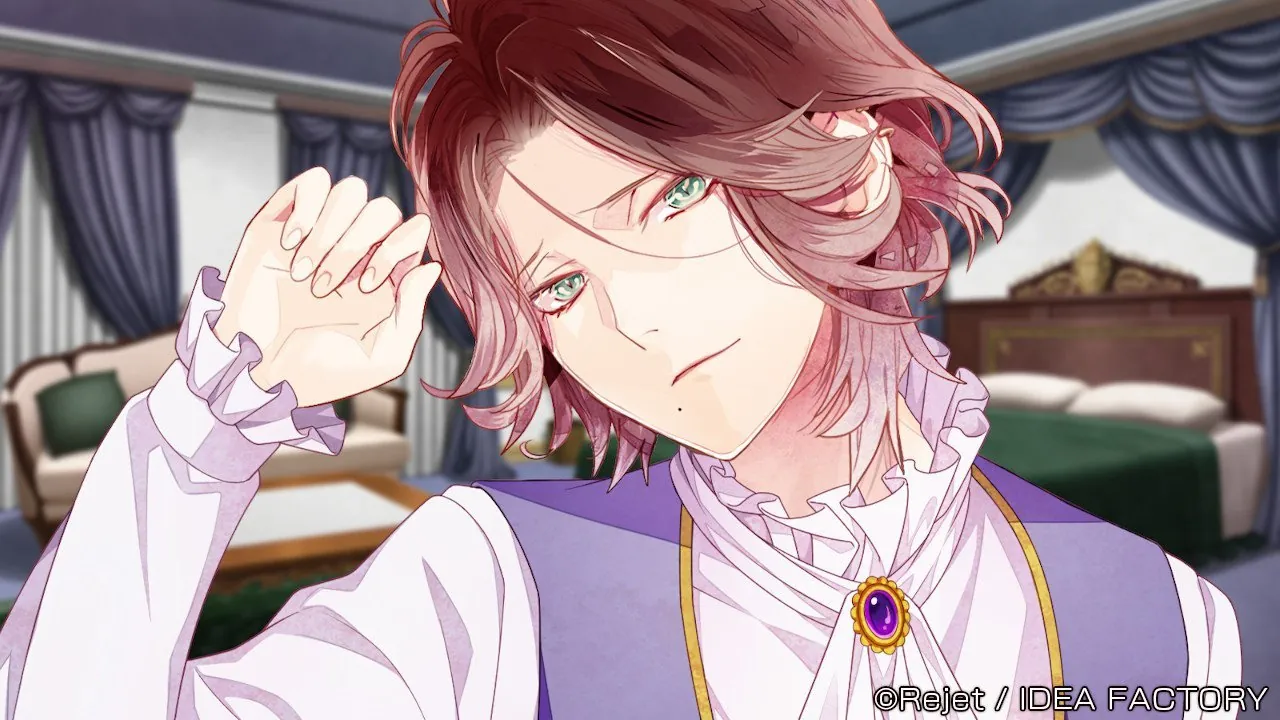 ---
37. Naofumi Iwatani From Shield Hero
When naofumi was called to the parallel world, the skills of a "Shield hero" were given to him. At first, he was funny, but as he grew up, he changed so much that he became one of the hottest anime guys. Naofumi doesn't try to act cool but is a friendly, intelligent guy who looks ready to go. Just don't let him down.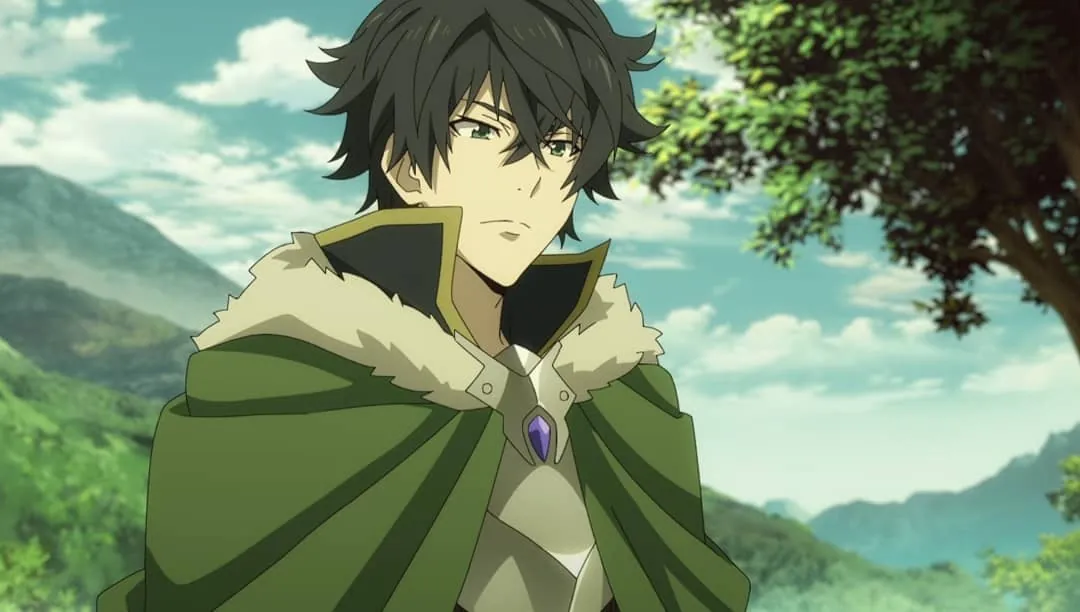 ---
38. Kyouya Sata From Wolf Girl And Black Prince
The main character and star of the show is kyouya sata. People call him the "Prince" of the school. Kyoya is a very handsome young guy with red eyes and long, messy blonde hair. People often think he is a model because his everyday clothes are stylish. Kyouya is the kind of guy who hates christmas, valentine's day, and even dating. But once he falls in love, he cares deeply about the other person.
---
39. Sinbad From Magi
The magi series showed how sinbad grew up, from when he was a child to when he was an adult. Each year, he became a more handsome man. Sinbad is a fearless leader with a lot of skills. He is also the king of sindria, meaning he has a lot of wealth. So, he is rich and attractive, making him a deal that no one wants to pass up.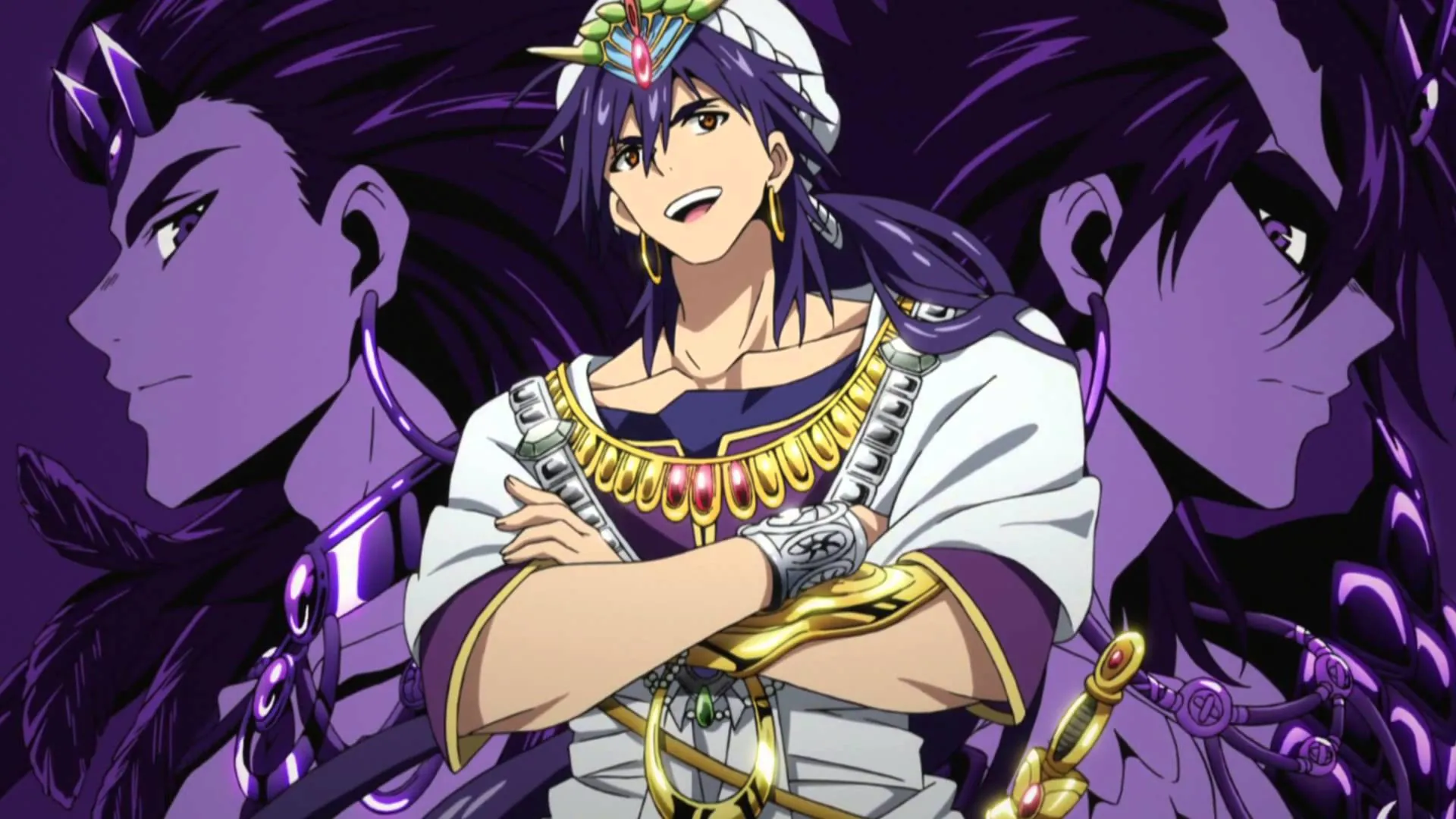 ---
40. Usui Takumi From Maid Sama
If you know about the sexiest male anime characters but not about usui takumi, that seems like a terrible disservice to his good looks. He is the most loved guy in relationship anime because of his beautiful green eyes and spiky blond hair. Even though getting him in real life is impossible, usui's charming beauty and quirky nature can make anyone fall in love with him.
---
41. Izaya Orihara From Durarara
The problem arises for fans when the antagonist turns out to be one of the hottest anime guys of the series, and hating them isn't an option anymore. Izaya orihara from durarara!! Is one of these people. He is described as a handsome guy with a beautiful face who looks fragile. He works in the underground as a powerful and skilled information dealer. His cunning and manipulative nature fits right with his job!
---
42. Ayanokouji Kiyotaka From Classroom Of The Elite
Kiyotaka ayanokouji seems like a typical, average student, but he isn't. He looks calm, but he has strong skills at understanding people and a sharp mind for strategy. He gives himself an average grade to get people to stop paying attention to him. If he wanted to, he could be the best student in the whole school. Even though he seems awkward around other people, he might be one of the brightest and hottest cartoon characters.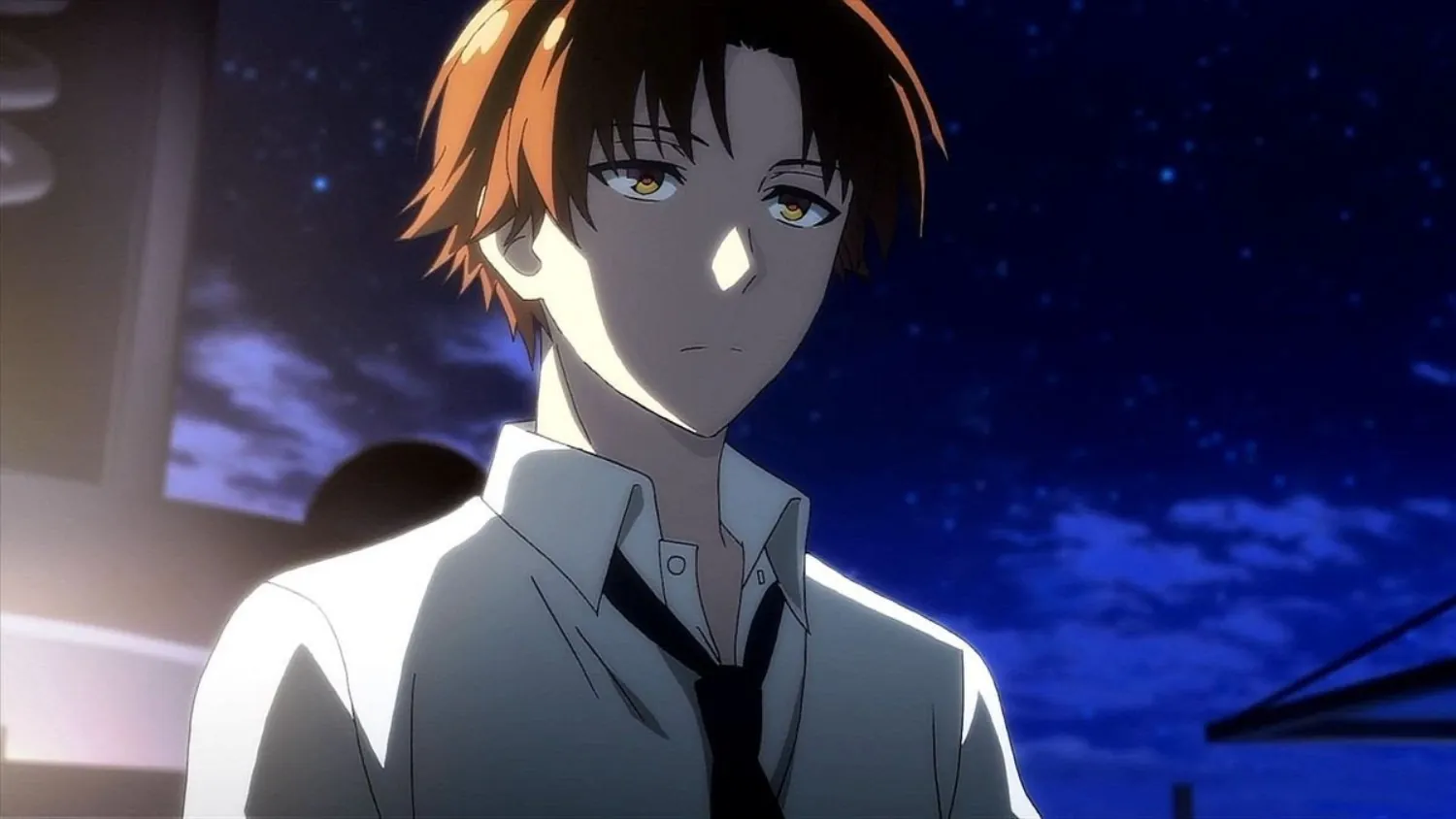 ---
43. Shinya Kogami From Psycho Pass
A man who dresses like a gentleman is always attractive. A black suit, a black tie, and a white shirt are all needed, and shinya kogami does a great job of meeting this need. As a tactical advisor for the crime investigation department (cid), shinya kogami does all kinds of risky jobs that make him hot and classy. He has a lot of muscle, is honest, looks good, and is an intelligent detective.
---
44. Itachi Uchiha From Naruto
The uchiha clan is famous for its bravery, strength, and, most importantly, hot anime guys. This clan has good genes that get passed down, and itachi uchiha is another shining star from this line. Itachi is such a compelling character that most anime fans would agree that he is one of the best and deserves his show.
Itachi is known for more than just his skill with jutsus and his sense of right and wrong. He is also known for how hot and handsome he is. These days, it's hard to find a character like him. At first glance, he seems like a bad guy, but he's good.
---
45. Yami From Black Clover
There are a lot of possible fighters in the black clover series, and some of them are hot. One of these characters is yami sukehiro, the leader of the black bull squad. He is big and tall. He is a monster on the battlefield but spends most of his time in the bathroom.
Yami is usually a quiet man who puts more stock in his actions than he says. He is rude, careless, and hypocritical. He is also quick to threaten death at the slightest provocation. He is still a strong and well-known magic knight.
---
46. Rin Matsuoka From Free
Another hot anime guy from free! Rin matsuoka flaunts his muscular body with his freestyle and butterfly swimming. He has red eyes, red hair, and teeth resembling shark teeth. Seems free! It was meant to attract fangirls. But this boy is obsessed with fighting with and beating haruka nanase, even though he is very hot.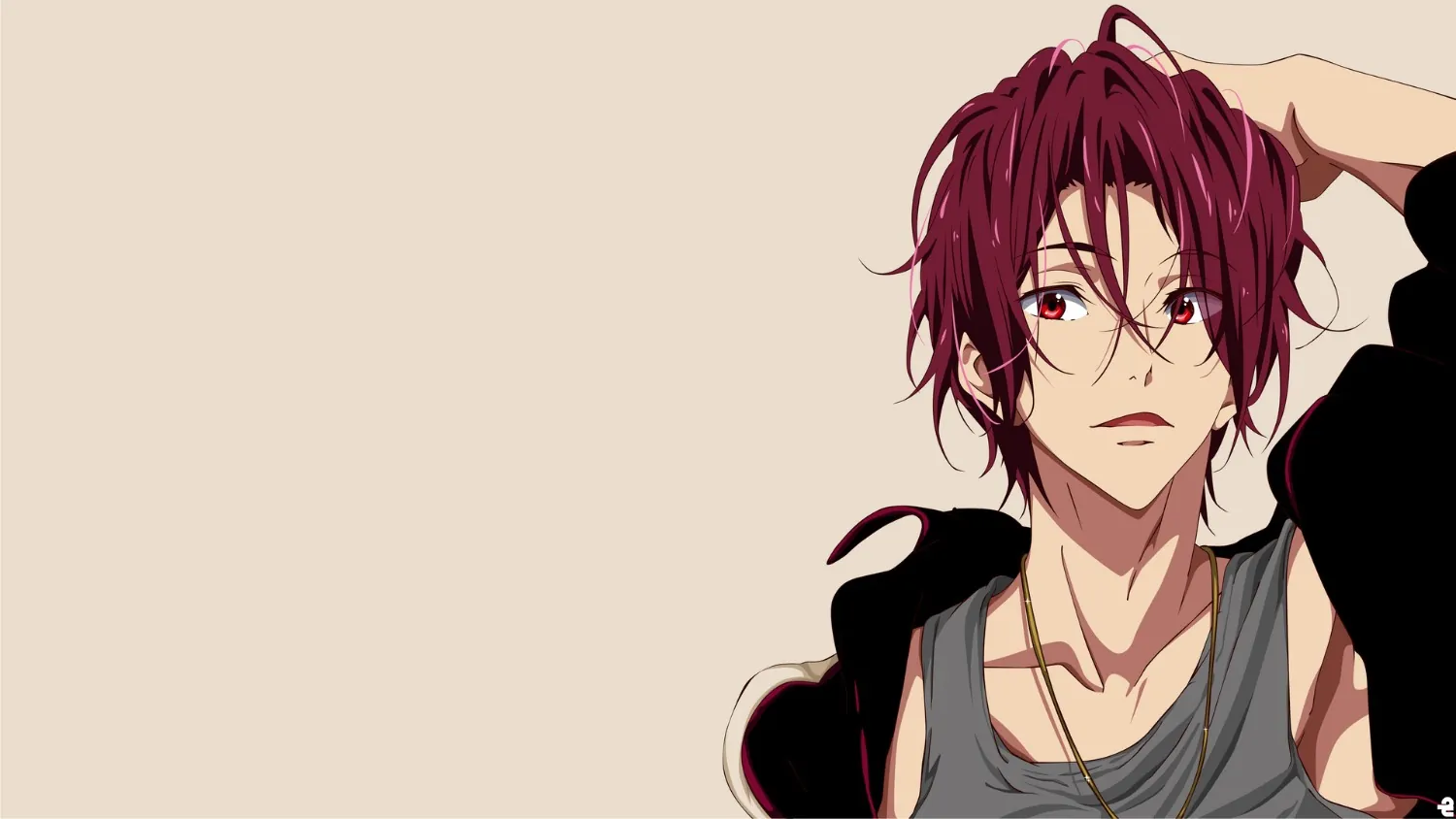 ---
47. Aru Akise From Future Diary
Aru akise is one of the series' main characters. He is only 14 but very driven and wants to be a great detective when he grows up. He is intelligent, sensible, and, well, hot. Even though everyone around him had records that told the future, he was smarter than them. He is also very calm and doesn't show his feelings too much.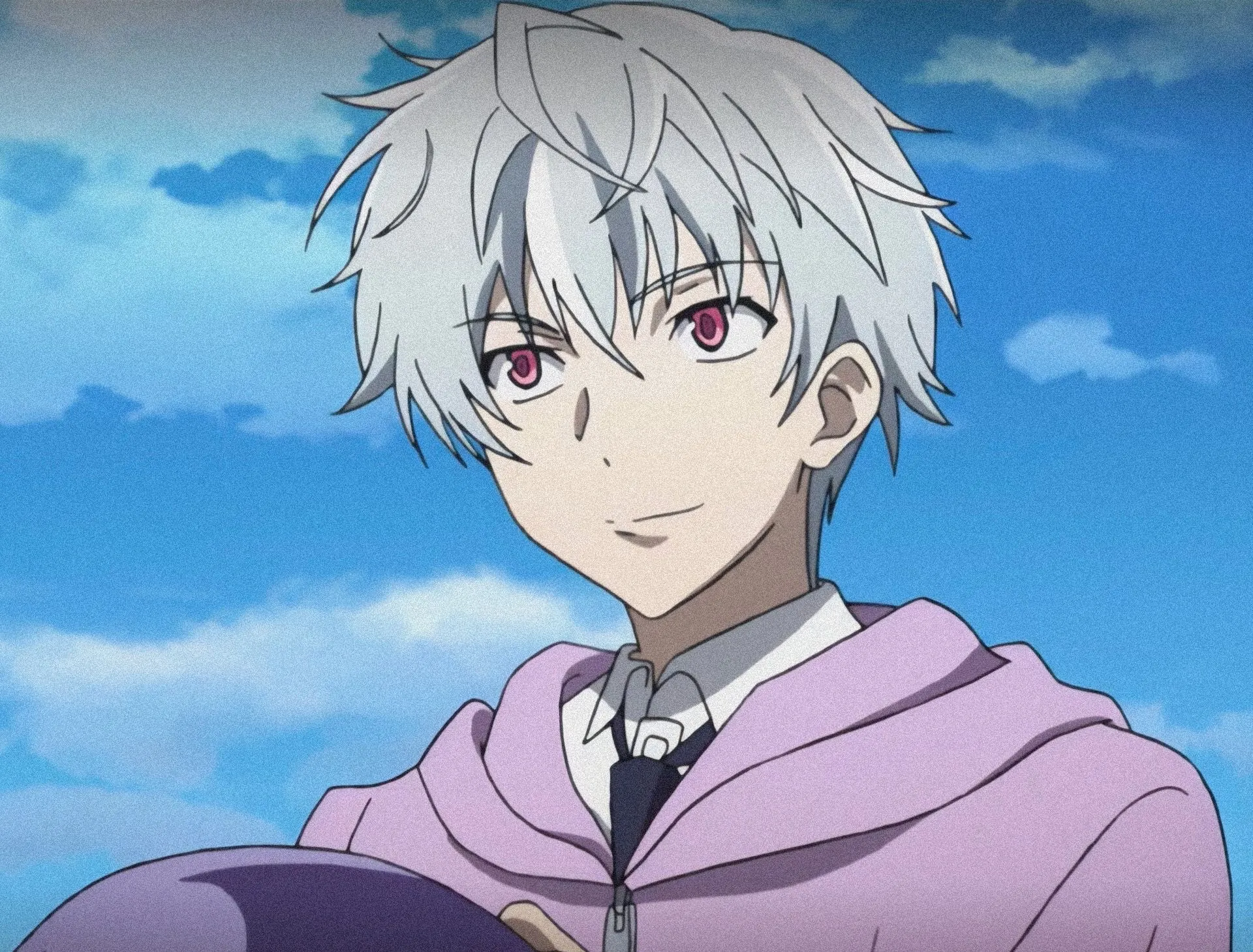 ---
48. Hatsuharu Sohma From Fruits Basket
One of the characters in the fruits basket story is hatsuharu sohma, who is usually called "Haru." he is a fantastic and quiet guy whose good looks make him popular with both boys and girls. Haru is a cool dude with dark brown eyes that are sharp and kind of floppy, snow-white hair, a green tattoo on his right arm, and three piercings in each ear.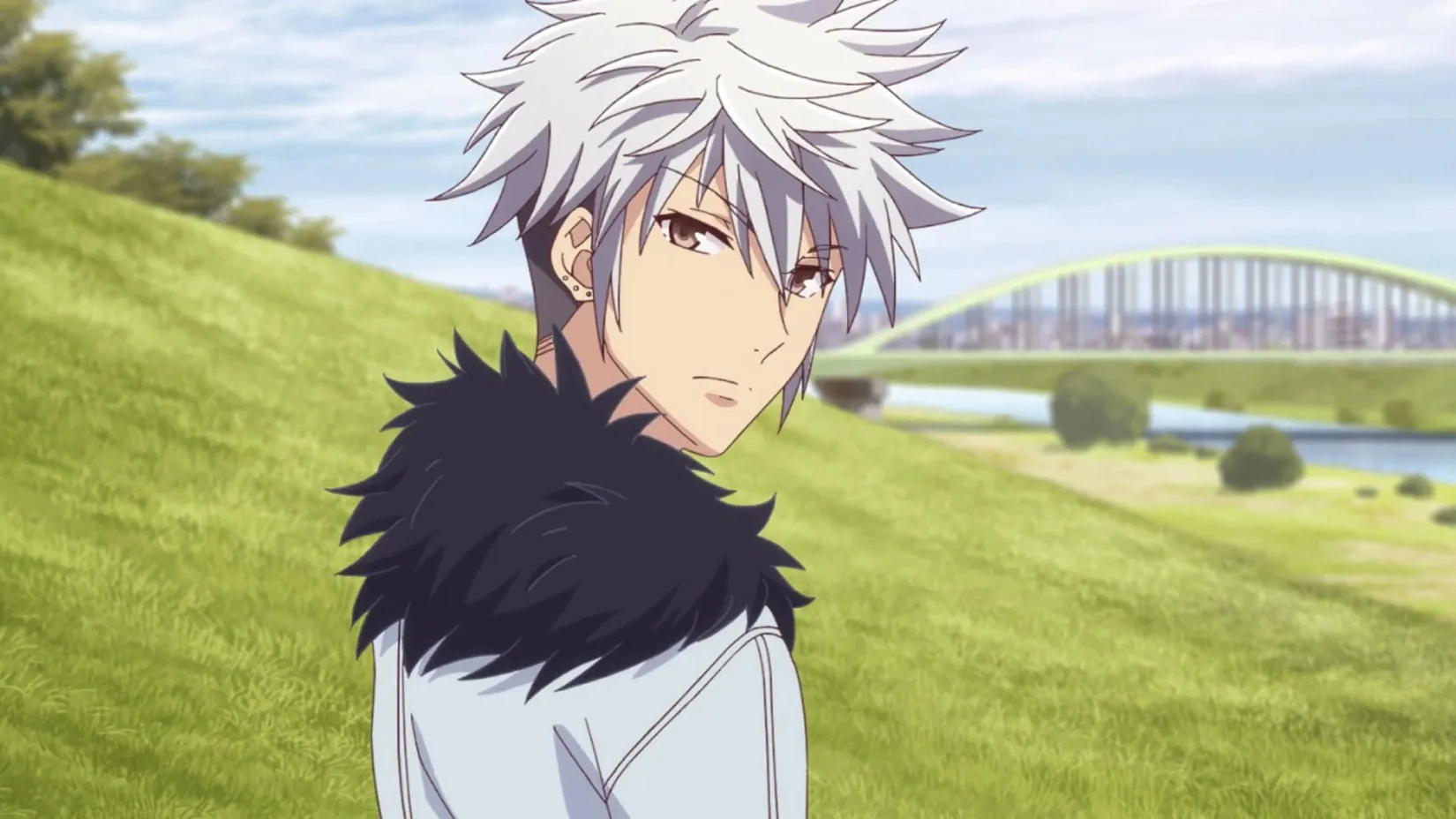 ---
49. Ritsuka Uenoyama From Given
Music has a way of getting into a girl's heart, and Ritsuka uenoyama is a good guitarist with a strong mind, even though she is only in high school. This cute guy is both skilled and attractive, which makes girls dumbfounded. His beautiful blue eyes and general look make him one of the most attractive anime guys.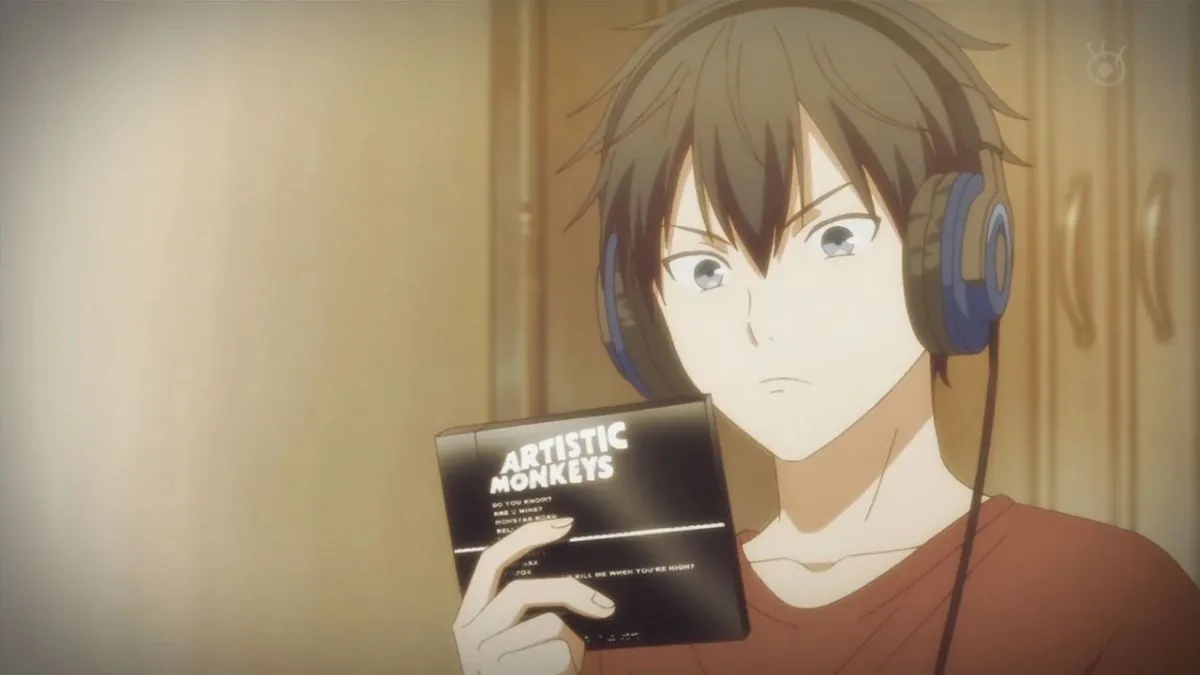 ---
50. Kou Mabuchi From Ao Haru Ride
Kou mabuchi stands for hot cartoon guys in a high school setting with beautiful black hair and stunning brown eyes. He is a lovely young man who used to look more innocent, but as time went on, he grew up and became more serious. Kou doesn't laugh very often, but when he does, it's lively and welcoming. No matter how rude this high school student looks, all the girls love him.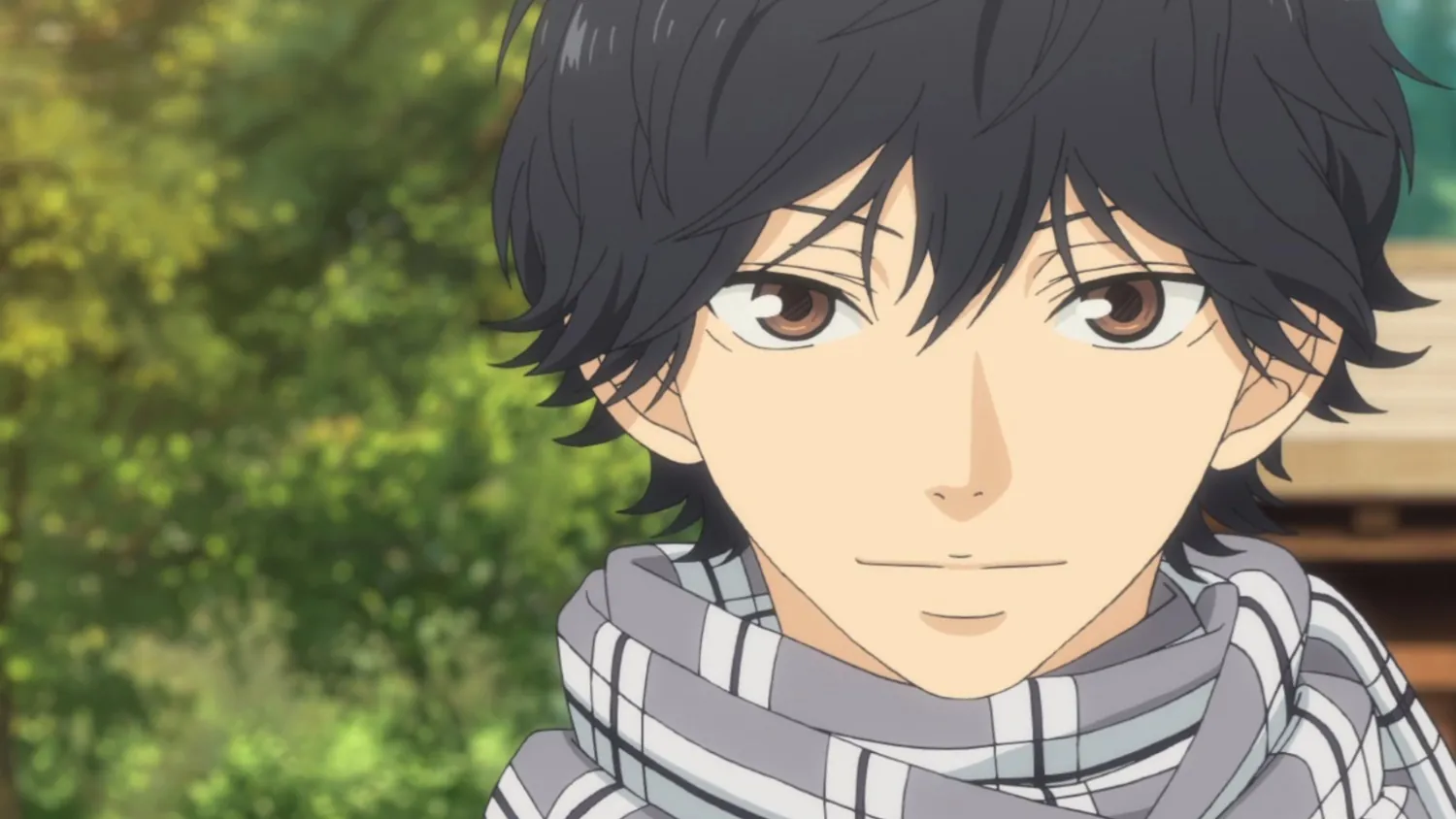 ---
You Can Also Take A Look At Other Anime Tv Shows' Upcoming Seasons' Release Dates We Have Covered:
Be Entertained And Informed With The Latest News At Topmovierankings.com!