Munawar faruqui is an indian stand-up comedian and rapper. Munawar is well-known for his videos, vlogs, and controversial opinions on indian religion and politics. Farooqui remains controversial primarily because of his belief and political comedy. But it is known that he will be a contestant in Bigg Boss OTT's 2 season. If you want to know more about munawar wiki, bio, career and more, read this article until the last paragraph.
Munawar Faruqui Bio
| | |
| --- | --- |
| Full Name | Munawwar Iqbal Farooqui |
| Date Of Birth | 28 January 1992 |
| Profession | Comedian, YouTuber |
| Age | 31 ( as of 2023) |
| Father | Iqbal Faruqui |
| Mother | Not known |
| Religion | islam |
| Siblings |  3 sister |
---
The Early Life Of Munawar Faruqui
Faruqui was born in junagadh, gujarat, on january 28, 1992, in india. After the religious riots in gujarat in 2002, which destroyed his home, he and his family moved to mumbai. His mother died soon after when he was 16 years old. Munawar iqbal faruqui is his given name. He is 31 years old now. He and his brothers went to a local school in gujarat when they were young. He went to school and worked at different places. He worked as a graphic artist when he was in his early 20s.
Munawar Faruqui Career: From Stand Up Comedy To Reality Star
Stand Up Comedy
Munawar faruqui started working in a store selling kitchen tools while still in school. This was because his father was sick. He also did things like graphic design and other things for a living. Later, faruqui tried stand-up comedy while working at one of his odd jobs. He was there when an advertisement was being made, and the people making it were acting out a stand-up comedy scene.
Because the people who made the ad didn't have enough extras, they asked munawar to sit and act like an audience member. After that, the people who made the movie asked him to go on stage and say two lines. Faruqui felt the urge to start a career in comedy while he was saying those lines. In malad, mumbai, he did his first one-hour gujarati show called "Dodh dahyo" in july 2019.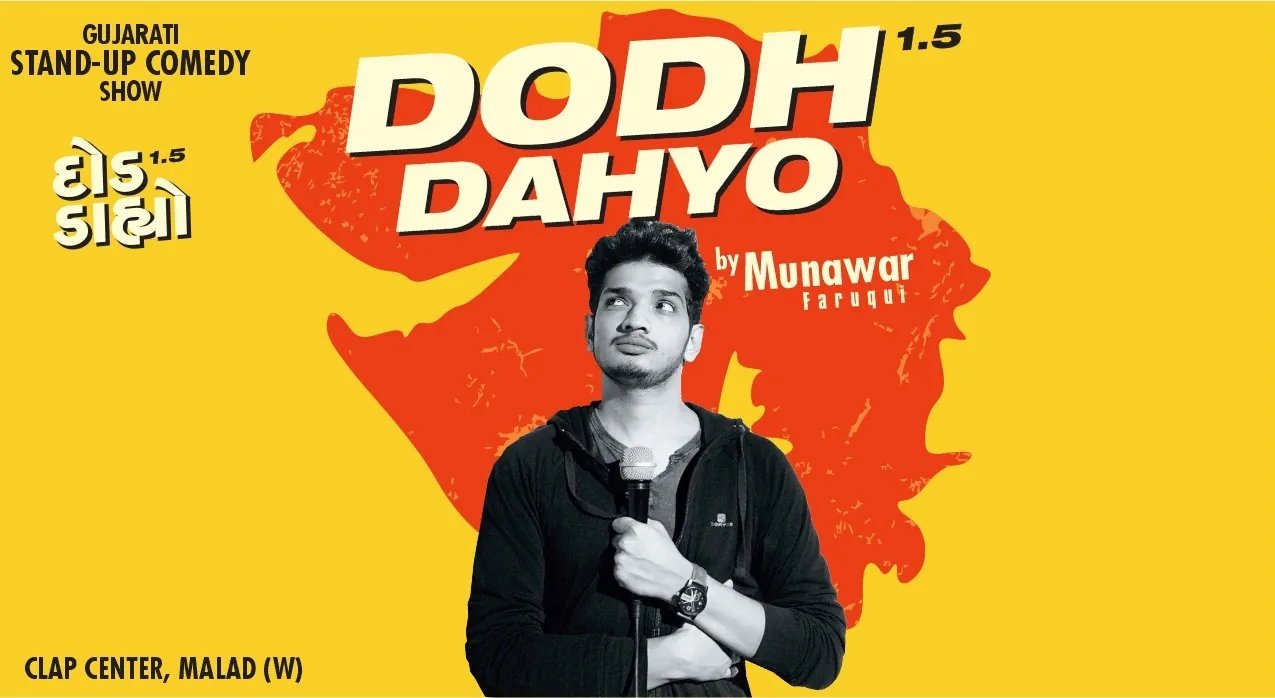 In january 2020, he started posting stand-up comedy videos on his youtube channel. Very quickly, he became very famous. On january 24, 2020, munawar released his first video, "Politics in india." this was his big break.
In april 2020, a stand-up comedy video, "Dawood, yamraaj, and aurat," posted on his channel, made him a star. Faruqui talked in the video about his neighborhood, dongri, which is in south mumbai and is known for being home to crooks like dawood Ibrahim. In august 2019, he did the show "Dongri to nowhere" for the first time.
In october 2020, he took it on a national tour. The tour ended when he was caught in indore, which caused much trouble. In february 2020, he posted "The chowkidar song," a song that made fun of the modi government by mixing music and comedy. In march 2020, he put the video "The nrc song" on his channel. It had jokes about the delhi riots and was sarcastic and funny about indian politics.
Singer
He is also a singer and a rapper, in addition to being a stand-up comedian. During the covid-19 lockdown, munawar released his first rap song, "Jawab."
In march 2021, munawar worked with the indian singer nazz on a hip-hop song, "Aazmaish," based on his own life. Munawar wrote the lyrics, and audio cracker made the music. The song was about his arrest in indore.
In april 2021, he started a second youtube channel called "Munawar faruqui 2.0." on this channel, he posts live stream videos of him playing games like super mario, grand theft auto v, and fall guys: ultimate knockout.
Reality Show
On february 27, 2022, he was a contestant on the first season of kangana ranaut's reality tv show lock upp. Munawar faruqui was named the reality show winner on may 8, 2022. The show's first runner-up was payal rohatgi. Faruqui took the winning trophy, rs. 20 lakh in cash and a brand-new car.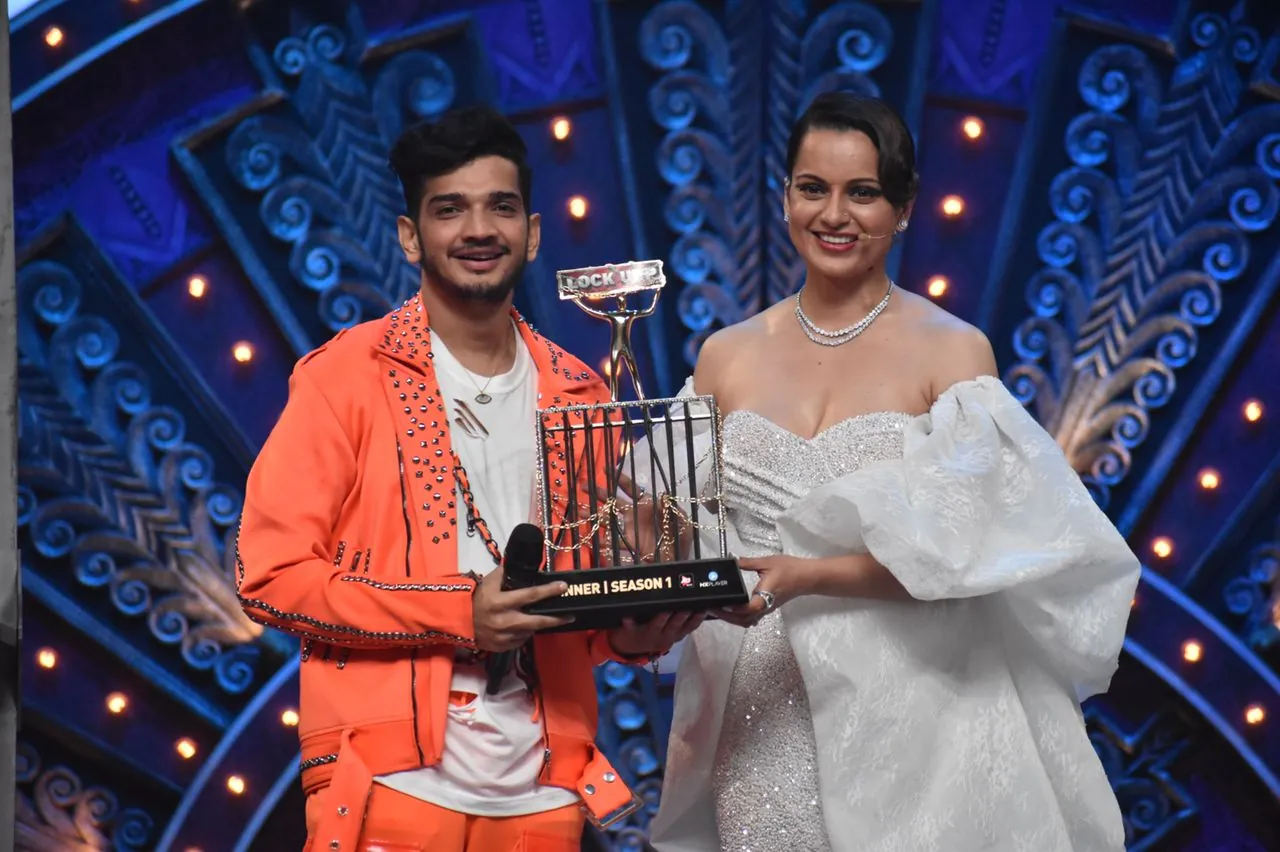 Bigg Boss OTT Season 2 
According to siasat, munawar faruqui will be one of the contestants in bigg boss ott's 2 season. Bigg boss ott 2 is expected to come out in june. The second season of bigg boss on voot will not be hosted by karan johar but by bollywood star salman khan.
Munawar Faruqui's Controversy
Faruqui was on his tour where he was performing comedy in different cities of india. On 1 january 2021, he performed a stand-up show at munro cafe in indore, madhya pradesh, which was interrupted by eklavya singh gaur, son of bjp mla malini gaur, accusing him of making cruel jokes about hindu deities and the minister of home affairs of india, amit shah.
On 2 january, he was arrested by madhya pradesh police during his comic act, stating that he was arrested under the hate speech laws in india. The police, however, had no evidence against munawar, still arrested him.
His arrest was heavily criticized for not respecting a comedian's freedom of speech, including by a joint initiative of the global indian diaspora on 2 february 2021 that said a group of south asian american stand-up comedians would perform a virtual comedy show on 6 february 2021 to show their solidarity with jailed faruqui. The supreme court of india subsequently granted him bail. He received considerable criticism for his actions, which were seen by some as insulting to Hindu's religious beliefs.
Munawar Faruqui Personal Life
Munawar Faruqui has kept his private life pretty quiet up until now. The picture of him with his wife and son spreads quickly on social media. When Kangana Ranaut asked him about his lie on the "Lock Upp" reality show, he said he didn't want to talk about it on TV. But he said that he was married and that he and his wife had a kid. He also said that he and his wife are no longer married and that a divorce is in the works
Aside from that, after Munawar won the show that he has been dating Nazila Sitaishi for the past few months. The couple often posts pictures of each other on their social media pages. Nazila is a model and a YouTuber.
Facts You Should Know About Munawar Faruqui
Munawar faruqui enjoys celebrating diwali, eid, and other festivals with his family.
He made a separate area to store his fans' gifts.
He has seen a lot of live shows in different cities.
On his official twitter account, munawar tweets about current events.
He is a foodie who prefers to consume nutritious foods.
He received the golden youtube play button after reaching one million subscribers.
Faruqui admires indian cricketer virat kohli.
he excels at typography, graphic design, and illustration.
He appeared in the television programs journey of a joke and by invite only.
Munawar Faruqui: Awards
Winner (2018): comic kaun 4.0 by pizza burst
Winner (2018): open mic at the synergy fest
Munawar Faruqui Social Media Account
For more details on other bigg boss ott S2 contestant will be available, check out the posts given below:
Keep your finger on the pulse of the latest entertainment news by following us on Facebook. We'll keep you updated on everything from new releases to the fate of your favorite shows.