Mamooty and Akhil Akkineni are two of the most renowned names in Indian cinema. Recently, there has been much speculation surrounding Mamooty's upcoming release date for his latest movie, Agent. Fans of both stars have been anxiously waiting to hear when the film will be released. The wait is over, as news has finally come out regarding Mamooty's Agent release date.
About Agent (2023)
The Agent is an upcoming Indian Telugu-language spy action thriller directed by Surender Reddy and based on a script by Vakkantham Vamsi. It stars Akhil Akkineni, Mammootty , Sakshi Vaidya, Dino Morea And Vikramjeet Virk.
The announcement of the agent occurred in September 2020. Filming took place in Hyderabad, Budapest, Visakhapatnam, and Manali. The film's release has been delayed multiple times due to the COVID-19 pandemic and production delays. Ramabrahmam Sunkara supports the film through AK Entertainment and Surender 2 Cinema. Rasool Ellore was responsible for the cinematography, whereas Hip Hop Thamizha composed the soundtrack. Colonel Mahadev, the head of NSC, is tasked by the government with capturing a notoriously ruthless and unpredictable rogue agent.
The agent is preparing for its India-wide release. The film will also be released in Tamil, Kannada, Malayalam, Hindi, and Telugu.
Agent Movie Release Date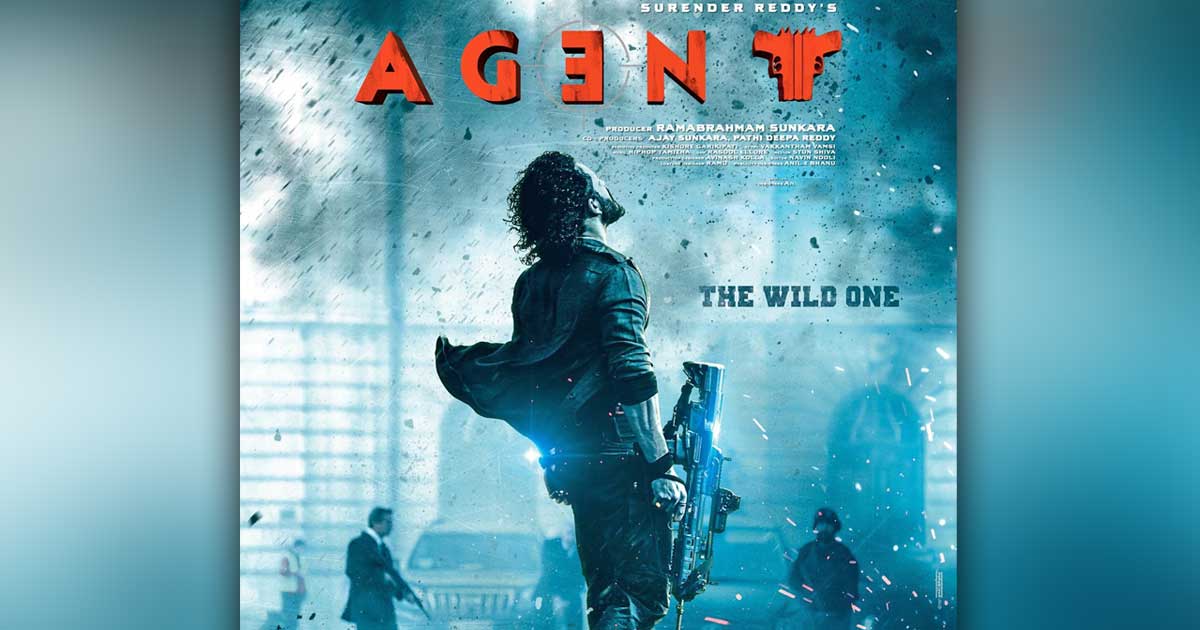 The action thriller Agent starring Telugu actors Akhil Akkineni and Mammootty, is scheduled for release on April 28th, 2023. The film's release date has been pushed back multiple times, but the team has finally settled on this date. Saturday, Akhil shared this update on social media platforms. The actor shared an Instagram advertisement announcing the release date.
The video begins with actor Sangay Tsheltrim hitting a man wearing a mask and demanding to know the name of his employer or agency. After several frames, Akhil's voice begins to echo. The actor is heard mentioning Osama bin Laden, Gaddafi, and Hitler. Sangay then punches him multiple times and requests his name once more. After a few seconds, blood can be seen covering Akhil's face. The advertisement gives me chills down my spine.
Akhil penned the post's caption,
"Brace yourselves…The WILD ONE is coming to theatres on April 28!"
Samantha Ruth Prabhu responded to the advertisement by stating, "Beast mode on." Sushanth A, an actor, also said, "Beast!" Sangay Tsheltrim, Akhil's co-actor, also wrote, "An honor to be a part of the Agent team."
Agent Movie Star Cast
Director Surender Reddy leads the cast of the film Agent. In addition to Akhil and Mammootty, Sakshi Vaidya plays the lead role in the film. Akhil will play a role that he has never performed before. According to reports, the actor underwent a significant transformation to achieve the desired appearance for the film.
Mammootty

as

Colonel

Mahadev

Sakshi Vaidya

Dino Morea
If you're a fan of action-packed spy movies, then Agent Movie Teaser is worth watching. This short clip is a sneak peek into the thrilling world of espionage and intrigue that will leave you wanting more. From car chases to gunfights, this video has it all.