Release Date
Indian cinema enthusiasts, mark your calendars for 5 May 2023 as Afwaah (transl. Rumour), an upcoming Hindi-language drama film, is set to hit the screens. The movie, written and directed by the veteran Sudhir Mishra, is produced by Anubhav Sinha and Bhushan Kumar under their respective banners, Benaras Media Works and T-Series Films. With a star-studded cast featuring Nawazuddin Siddiqui, Bhumi Pednekar, and Taapsee Pannu, Afwaah promises to be an exhilarating cinematic experience.
| Key Information | Details |
| --- | --- |
| Movie Title | Afwaah |
| Language | Hindi |
| Genre | Drama |
| Director | Sudhir Mishra |
| Producer | Anubhav Sinha, Bhushan Kumar |
| Cast | Nawazuddin Siddiqui, Bhumi Pednekar, Taapsee Pannu, Sharib Hashmi, Sumit Kaul, Sumeet Vyas, Carl Zohan, TJ Bhanu, Eisha Chopra, Rockey Raina |
| Release Date | 5 May 2023 |
| Distribution Companies | AA Films, Panorama Studios (India), Reliance Entertainment (International) |
| Cinematographer | Mauricio Vidal |
| Editor | Atanu Mukherjee |
| Music Composer | Shameer Tandon |
| Screenplay | Sudhir Mishra, Nisarg Mehta, Shiva Bajpai |
| Filming Location | Jodhpur, Rajasthan |
Cast
In Afwaah, Nawazuddin Siddiqui will be seen essaying the role of Rahab Ahmed, while Bhumi Pednekar and Taapsee Pannu's roles remain under wraps. The talented ensemble cast also includes Sharib Hashmi, Sumit Kaul, Sumeet Vyas as Vicky Bana, Carl Zohan, TJ Bhanu, Eisha Chopra, and Rockey Raina. With this diverse and skilled cast, the film is bound to create a buzz among moviegoers.
Trailer
Also read: Happy Teacher's Day Release Date: Everything You Need to Know!
Storyline
Afwaah's trailer skillfully weaves the narratives of three distinct personalities: Rahab, a top advertising professional; Nivi, a political heiress; and a leader belonging to a political party background. The lives of these characters, including the leader's fiancée, are disrupted as they become entangled in a vicious rumour that threatens to turn their world upside down. The film delves into the lengths people can go to protect their political careers and public images without considering the logic or consequences of their actions.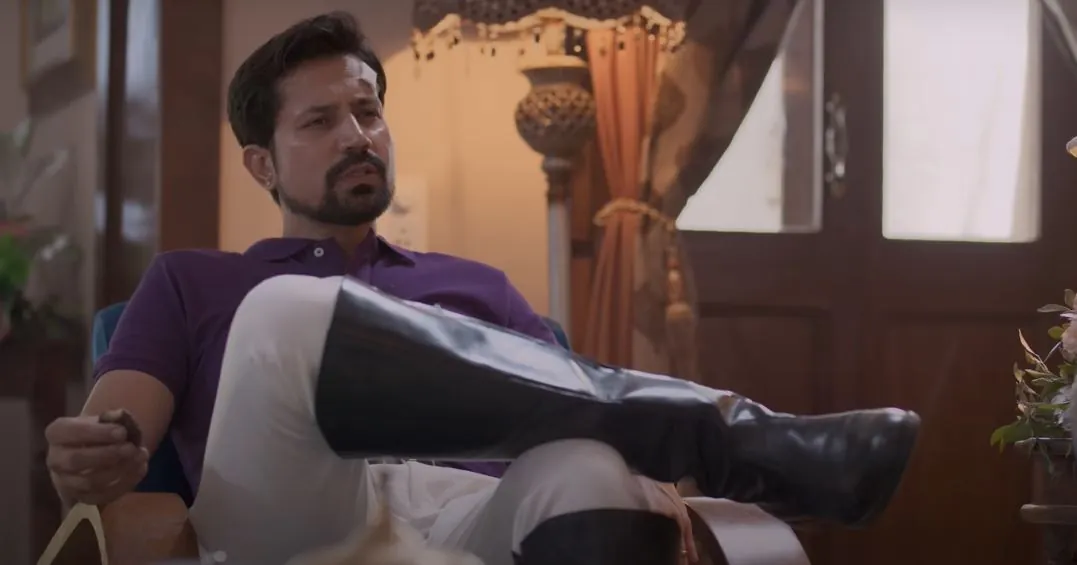 The trailer highlights the film's central premise – how rumors can alter the course of people's lives, trapping them in a relentless chase with no place to hide. It emphasizes the significance of understanding the power of rumors and how they are created, spread, and believed without question. This intriguing drama showcases the impact of social media machinery on people's lives, as well as the vulnerability of individuals and society as a whole to the influence of rumors.
Production: From Announcement to Filming
The film was officially announced on 17 February 2022, and its principal photography commenced on 21 June 2022 in the picturesque city of Jodhpur, Rajasthan. Alongside Sudhir Mishra's direction and writing, Nisarg Mehta and Shiva Bajpai have also contributed to the film's screenplay.
Also read: Metro In Dino: Release Date, Cast, Story & More Updates!
The Technical Crew
Afwaah's technical crew features an array of accomplished professionals. Mauricio Vidal has taken up the responsibility of cinematography, while Atanu Mukherjee will be handling the editing. The film's music is scored by Shameer Tandon, adding to the anticipation around this project.
Distribution
The movie will be distributed by AA Films and Panorama Studios in India, while Reliance Entertainment will take care of international distribution. With such a strong backing, Afwaah is all set to make a significant impact on the Indian entertainment landscape.
In conclusion, Afwaah, with its thrilling narrative, stellar cast, and proficient crew, is a rumor worth waiting for. The collaboration between Sudhir Mishra, Anubhav Sinha, and Bhushan Kumar is bound to create magic on screen. So, gear up for 5 May 2023 and get ready to be captivated by this cinematic marvel.