Satyaprem ki katha is the upcoming hindi-language musical romantic drama film. Directed by sameer vidwans, this film features the popular on-screen pair kartik aaryan and kiara advani in the lead roles. Kartik Aaryan and Kiara Advani, who were a hit together in Bhool Bhulaiyaa 2, are back on screen in this movie. Fans have been very excited to see the stars work together again.
Produced by nadiadwala grandson entertainment and namah pictures, satyaprem ki katha is set to take the audience on a heartwarming journey of love and music. In this article, we'll dive deep into everything you need to know about satyaprem ki katha, including its release date, cast, story, trailer, and much more.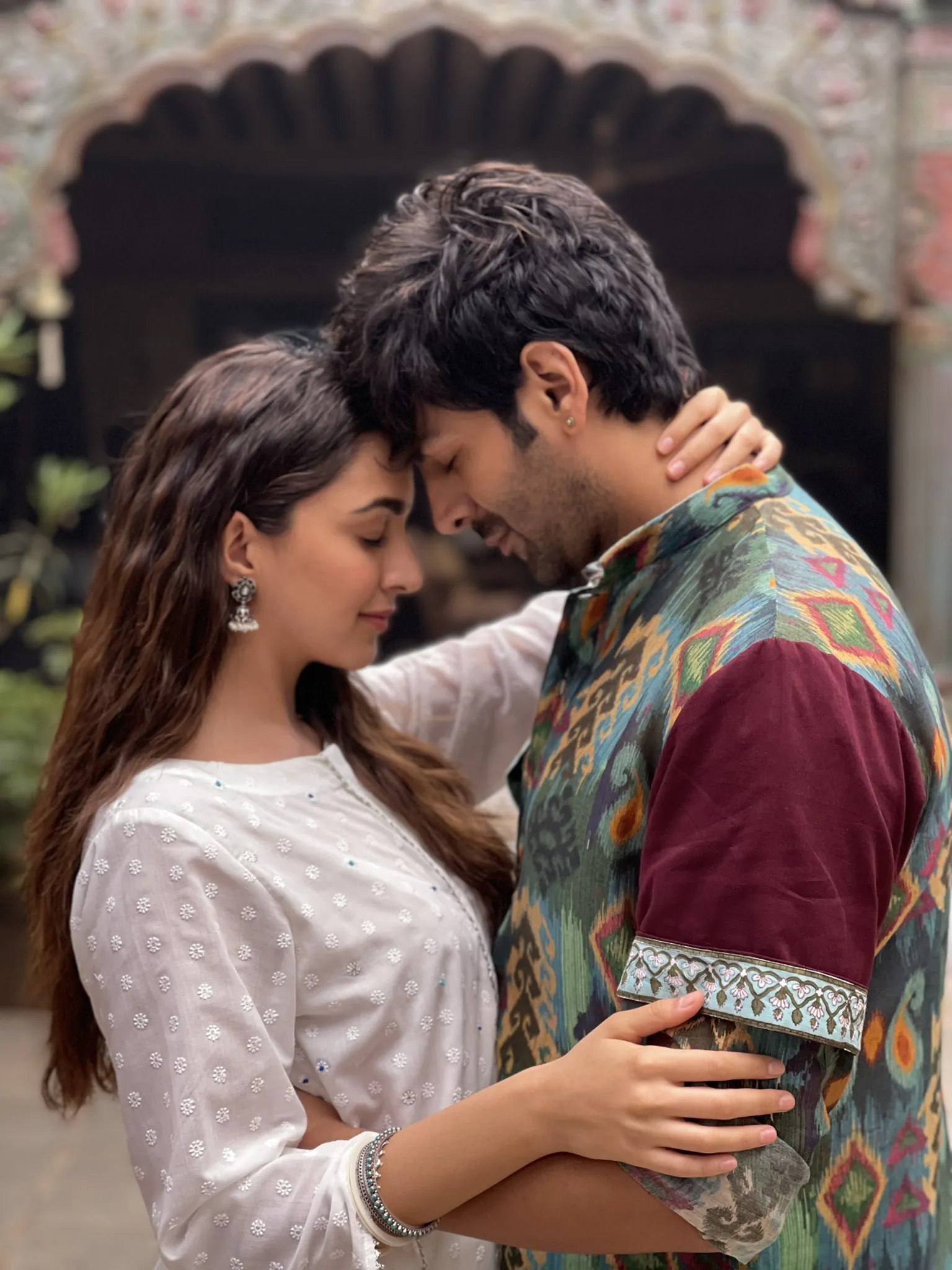 Satyaprem Ki Katha: Release Date
Kartik Aaryan Struggled To Establish Himself As An Actor In The Initial Stages Of His Career, Despite Having Two Successful Films With, "Pyaar Ka Punchnama" And "Pyaar Ka Punchnama 2". However, due to the immense popularity of "Sonu Ke Titu Ki Sweety," he was finally acknowledged. After the massive success of "Bhool Bhulaiyaa 2," he has become one of the busiest actors in the Hindi film industry, with multiple projects in development. His current project is titled "Satyaprem Ki Katha." The movie is scheduled to be released on June 29, 2023.
For More Details On When Other New Bollywood Movies Release Date Will Be Available, Check Out The Posts Given Below:
Satyaprem Ki Katha: Cast & Crew
In This Movie Stars like Kartik Aaryan, Mahru Sheikh, Bhargav Polara, Kiara Advani, Ritu Shivpuri, and others are in the cast of Satya Prem Ki Katha. Sameer Vidwan directed the Hindi romantic musical Satyaprem Ki Katha Aka Satyanarayana Ki Katha. The full-length film was produced by Ayananka Bose, and Karan Shrikant Sharma wrote the script.
The songs for the movie were written by tanishk bagchi, manan bhardwaj, and payal dev. Ayananka bose was in charge of the movie's photography. Under the Namah Pictures banner, the movie was produced by Kishor Arora, Sajid Nadiadwala, and Shareen Mantri Kedia.
Satyaprem Ki Katha:

Production Status
The Film Was Officially Announced With A Motion Poster On 23 June 2021 By Sajid Nadiadwala, To Be Directed By Sameer Vidwans, And Starring Kartik Aaryan. At first, the title was going to be Satyanarayana Ki Katha. Due to a debate, it was later changed to Satyaprem Ki Katha.
The movie started shooting in Mumbai on September 3, 2022, and the first schedule finished on October 6, 2022. The production moved to Ahmedabad, Gujarat, in November 2022. The final plan started in Kashmir on March 31, 2023. Advani finished shooting in April 2023. The movie was filmed in four places: Ahmedabad, Mumbai, Srinagar, and Gulmarg.
Satyaprem Ki Katha: Story
Kartik Aryan and Kiara Adwani's genuine relationship tale, which began when Kartik saw Kiara in a dream, is depicted in Satyaprem Ki Katha. His entire family criticised him for never dating a girlfriend. Later, in real life, he ran across the same dream girl, but she was dating somebody else. Therefore, the remaining plot of this movie is how he gets near her and what makes her pull towards him. It also examines whether their love story is interrupted by anything and, if so, how they overcome that.
Satyaprem Ki Katha: Trailer
The film's official trailer was released on 5 June 2023.