Jada Pinkett Smith and Will Smith are one of the most famous couples in the world. Will Smith is a well known American actor, rapper, and film producer. He received numerous accolades including an Academy Award, a BAFTA Award, and four Grammy Awards. On the other hand, Jada Pinkett Smith is an American actress and talk show host. The couple tied the knot in 1997.
However their married life has seen its share of ups and downs including controversial moments such as when rumors began circulating that Jada had started dating August Alsina in 2016, and when Will Smith slapped Chris Rock at the Oscars due to jokes about Jada. However there is rumors on the internet have led to concerns that Jada Pinkett Smith and Will Smith are no longer together.
In this article, we aim to provide clarity on the current status of their relationship. Are Jada Pinkett Smith and Will Smith still married? Let's find out.
Are Jada Pinkett Smith And Will Smith Still Married?
Jada Pinkett Smith and Will Smith are still married, but they have been living separately since 2016. However they are not legally divorced. In interview with Hoda Kotb Jada Pinkett Smith says she and her husband Will Smith have lived "completely separate lives" since 2016. The famous Hollywood couple got married in 1997. they are not legally divorced. They have talked about divorce and problems in their marriage before, but never in this way.
Pinkett Smith told Hoda Kotb in a clip shown on "Today" on Wednesday that it's pretty much the same as getting divorced without the papers. Smith and Pinkett Smith share two children Willow and Jaden, and a son, Trey, from Smith's first marriage. Smith and Pinkett-Smith's representatives did not immediately reply to a request for comment.
Many people were shocked by the news, especially since Pinkett Smith was honest on her "Red Table Talk" series—in an episode from 2020, she and Smith talked about her relationship with August Alsina—and the slap at the 2022 Academy Awards. Smith made headlines when she walked up on stage and hit host Chris Rock after Rock made a joke about Pinkett Smith's hair. Kotb heard her say that:
"By the time we got to 2016, we were just exhausted with trying. I think we were both kind of just still stuck in our fantasy of what we thought the other person should be."
Pinkett Smith also said that she has thought about getting a divorce but hasn't been able to do it yet.
"I made a promise that there will never be a reason for us to get a divorce. We will work through… whatever," she said.
In a new interview, she also told People Magazine that she thought the slap was part of a joke at first.
"I was like, 'There's no way that Will hit him,'" Pinkett Smith said. "It wasn't until Will started to walk back to his chair that I even realized it wasn't a skit."
The interview will be on an NBC News daytime show for an hour on October 13 at 8 p.m. ET. Also, Pinkett Smith's autobiography, "Worthy," comes out on October 17. It offers more information about their relationship and lives and her childhood in Baltimore.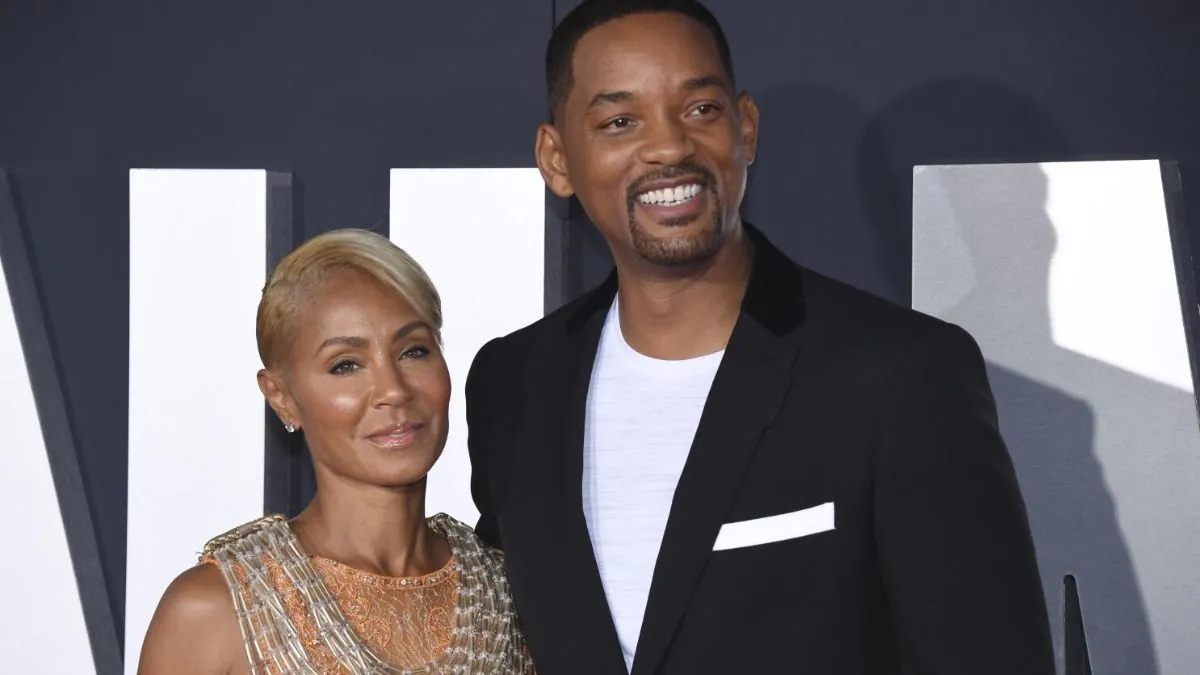 You Can Also Take A Look At Other Celebrity who's Still Married Or Not We Have Covered:
Be Entertained And Informed With The Latest News At Topmovierankings.com!