Vanderpump Rules Season 10 has come to an end. James Kennedy's relationship status with his Vanderpump Rules co-star Raquel Leviss was inextricably linked for a long time. However, the couple ended their engagement, and as the world knows, she controversially moved on to Tom Sandoval. James, in turn, started a new relationship with Ally Lewber.
So, what is the current status of James' connection with Ally? The couple has openly shared their feelings for each other and revealed where their love currently stands. After all, there is more to their story than just the drama with Raquel, and we are curious to know about it!"
Are James And Ally Still Together From Vanderpump Rules Season 10?
By March 2022, James Had Already Been Dating Ally, According To Us Weekly. "He's Super Happy And Excited To See What The Future Holds," A Source Told The Magazine At The Time.
By April, The Duo Was Instagram Official, With James And Ally Cutely Posing Together At Coachella.
Fans Also Get To See James And His New Girlfriend's Burgeoning Love Play Out On Season 10 Of Vanderpump Rules. We Know That Filming For The Latest Season Of The Juicy Bravo Reality Show Will Ended Likely Over The Summer Of 2023.
But What About Now? Well, Ally Last Posted A Photo Of Herself With James On February 8, 2023. Her Latest Instagram Post Is A Selfie On A Boat In The British Virgin Islands, With No James In Sight.
Given His Seeming Absence, Commenters Weighed In On Her Beau's Drunken Antics, Raising Questions About Their Relationship Status.
But At The Beginning Of March, James Shared A Post Featuring Himself Kissing Ally. The Post Had A Caption That Reads,
In all this madness.. it's important to know what truly matters!❤️ @allylewber
Ally's Response Echoes That Sentiment: "No 'denying' Our Love."
On March 29, James Posted A Video From The British Virgin Islands, Sharing Behind-the-scenes Moments From A Romantic Getaway With Ally. Lightbulb! When She Took The Boat Photo, He Was There After All. Yes, It Seems The Couple Is Very Much Together Despite Fans Criticizing Their Relationship.
Some Fans Do Not Support James And Ally Relationship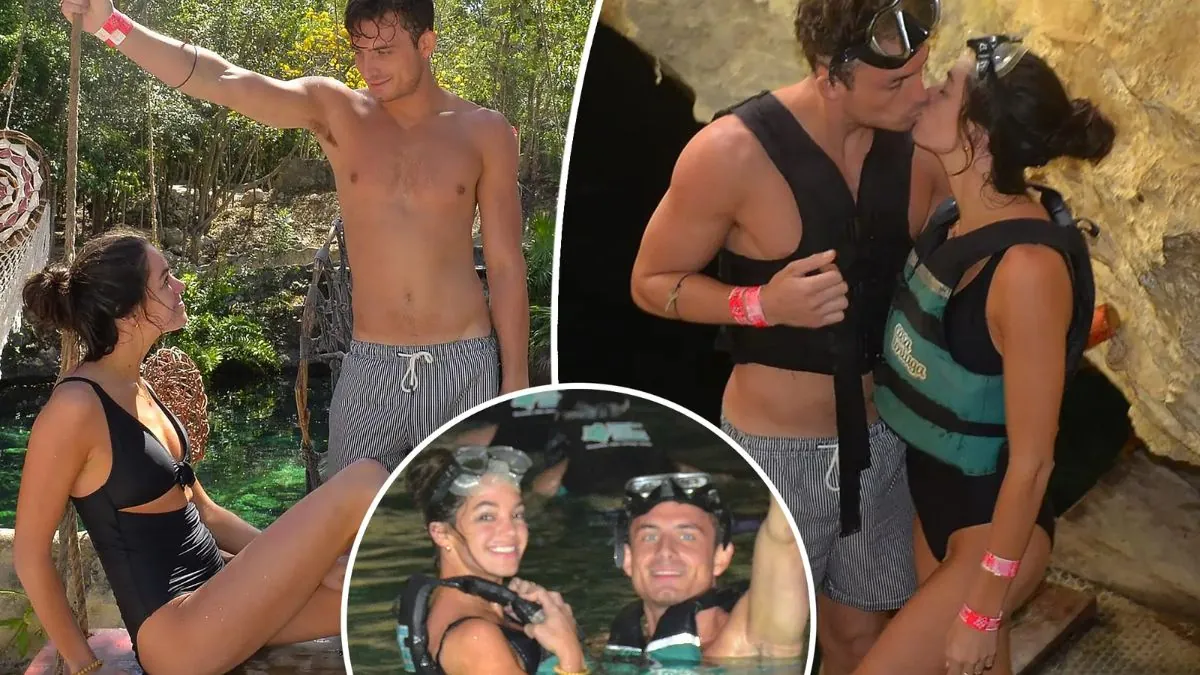 "James has questioned whether the timing of his new relationship is appropriate. "I met Ally about five or six weeks after Raquel and I broke up," he said in the Season 10 premiere.
However, that isn't the only reason some fans are not fans of the couple. Some fans are all about the duo, with one person saying on James' Instagram, "You and Ally deserve the happiest [relationship]."
On the other hand, someone else opined, "With all due respect, James, you have zero room to be so gleeful about this," and many viewers called him out for his behavior toward Ally when he was drinking.
At the same time, Ally questions her relationship with James during a dinner in Mexico, where her boyfriend gets into an argument with Ariana Madix.
However, as far as we can tell, James and Ally from Vanderpump Rules are still together and not bothered by any past drama."
For More Details On Celebrity Dating Life Will Be Available, Check Out The Posts Given Below:
To Learn More About Celebrity Dating Life, Follow Us On Twitter. We Regularly Post Content Related To This Topic, As Well As Other Interesting Topics.