Ariana Madix is a well-known television personality, actress, and model who has garnered much attention in recent years. With her stunning looks and charming personality, it's no surprise that many fans are curious about her dating life. From rumors to confirmed relationships, people have been asking Who is Ariana Madix dating?
In this article, we will delve into the love life of this fascinating celebrity and try to answer the burning question on everyone's mind. Join us as we take a closer look at the men who have captured her heart over the years and explore what makes Ariana so appealing to them.
Ariana Madix Sparks Romance with Daniel Wai
---
Vanderpump Rules star Ariana Madix has found a new love interest, and it seems like it's more than just a Coachella fling. According to sources, Madix and fitness trainer Daniel Wai have been "casually dating" for the past month after meeting at a wedding in Mexico. Despite her recent breakup with ex-boyfriend Tom Sandoval, Madix seems to have moved on and is enjoying her time with Wai. Let's dive into the details of their blossoming romance.
Madix and Wai first crossed paths at a wedding in Oaxaca, Mexico, where they reportedly hit it off. Madix had planned to attend the wedding before news of Sandoval's alleged infidelity surfaced. The couple has since been "having fun" and enjoying each other's company. Although they haven't put a label on their relationship yet, they are casually hanging out and getting to know each other.
According to USMagazine, Wai has accompanied Madix to various dinners and press events, demonstrating their growing commitment to each other. He escorted her to NBC Universal's Upfronts and joined her at Radio City Music Hall. The couple has been seen enjoying meals with friends, including The Real Housewives of New Jersey star Margaret Josephs.
Find gossip and news of some other well-known celebrities:
Who is Daniel Wai?
---
New York-based fitness coach Daniel Wai has been in the fitness industry for ten years, assisting clients in achieving their fitness goals most creatively and enjoyably as possible. While there is limited information about Daniel Wai, his relationship with Madix has thrust him into the spotlight. Wai's social media presence suggests he enjoys traveling and exploring different cultures. As their relationship progresses, more details about Wai may emerge.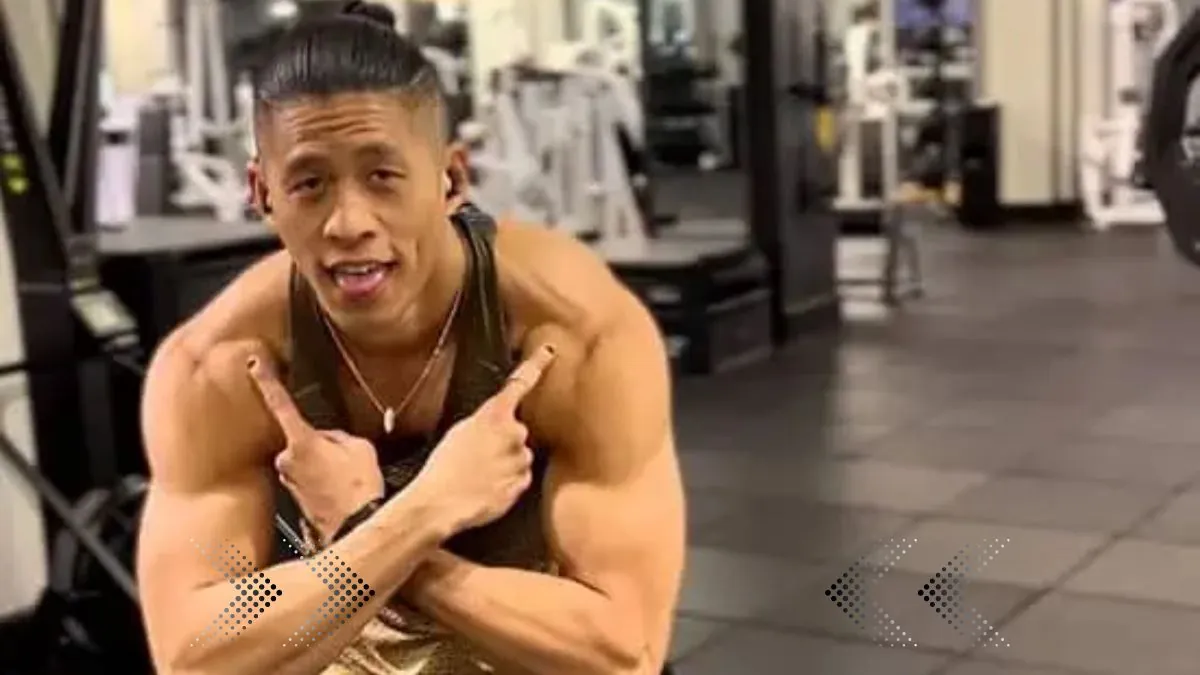 Both Madix and Wai have backgrounds in the hospitality industry and share mutual friends. However, it was only at the wedding that they connected and discovered their shared interests. According to people, Wai has been described by Madix's friends as "a breath of fresh air," suggesting that he brings positive energy to their budding relationship.
Madix Ex Boyfriend Sandoval's Reaction
---
In a surprising turn, Madix's ex-boyfriend, Tom Sandoval, expressed happiness for her newfound romance. Sandoval, who was caught at LAX by TMZ, shared his support for Madix moving on and finding love again. It appears that the former couple has managed to maintain a friendly relationship despite their past.
Conclusion
---
Ariana Madix seems to have embarked on a new romantic journey with fitness trainer Daniel Wai. Their relationship, which began at a Mexican wedding, has progressed into a casual dating phase. The couple recently enjoyed a fun-filled weekend at Coachella, sharing sweet moments and making memories together. As Madix embraces this new chapter in her life, fans and friends alike are excited to see where her relationship with Wai will lead.
Are you a cinephile looking for the next big blockbuster? Keep track of all the latest releases by visiting Topmoviesranking.com. Get a sneak peek into upcoming release dates and enjoy your favorite flicks from the comfort of your own home. Sign up now and never miss a movie again!