Virat kohli, the undisputed king of cricket and renowned indian cricket player has left an indelible mark in sports. Virat, known for his aggressive batting style and often hailed as the "Run machine," kohli has mesmerized fans with his exceptional skills and leadership as the former captain of the indian cricket team.
However, kohli's fans are also interested in something besides how good he is on the pitch and his love for tattoos. This article delves into virat kohli's body art, examining tattoo designs and discovering their meaning. Join us as we discover what each of the tattoos on this cricket legend means and how they are connected to his life. As we look into the fascinating world of virat kohli's tattoos, you'll see a mix of art and emotion.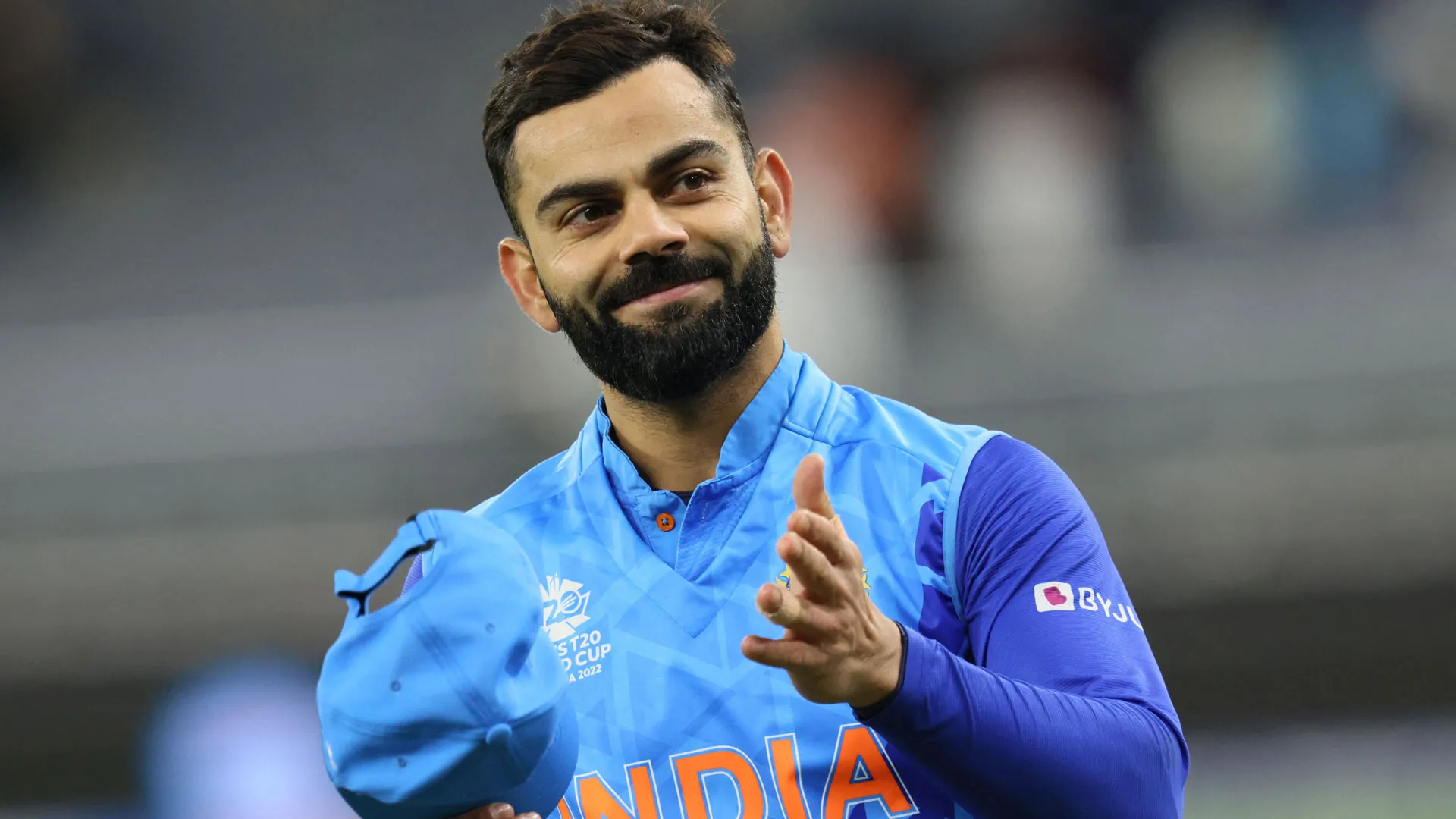 How Many Tattoos Does Virat Kohli Have?
Virat has 12 different tattoos on different parts of his body. Through these tattoos, he wants to show the world who he is and what he stands for. Every tattoo on virat's body tells a story and marks a turning point in his life. Here, we look at what each of his tattoos means and the exciting stories behind them.
Here Is A Look At All His 12 Tattoos
1. God's Eye Tattoo
This is on his left shoulder. Kohli said:
"I call it God's eye. So, basically, the all-seeing eye. That everything that's happening is being watched and there's someone always keeping a count of everything that you do. So that makes you feel connected in a way and also, that makes you understand the essence of life and what we need to do as human beings and what our eventual goal is."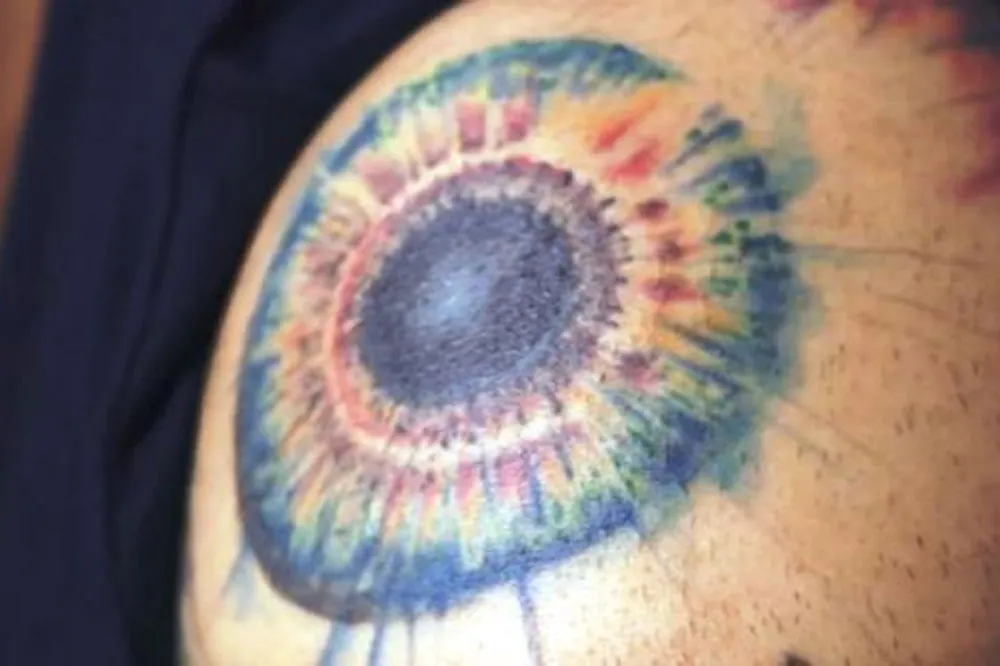 ---
2. Japanese Samurai Tattoo
This one, which shows a samurai fighter from japan with his sword raised, is on his upper left arm. It's said that this is kohli's best tattoo. Kohli thinks that this sword gives him strength. It also tells the story of how loyal, self-disciplined, and moral a samurai fighter is.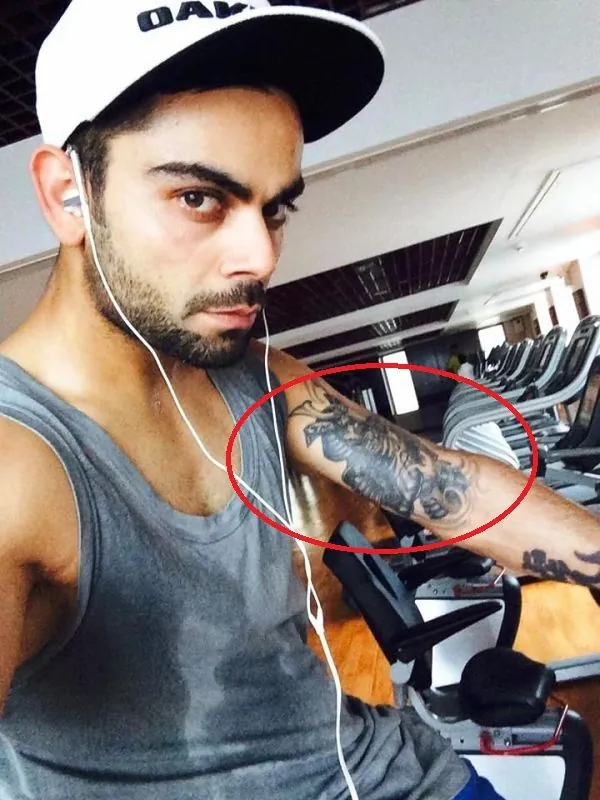 ---
3. ODI Debut Cap Number "175" Tattoo
His odi debut cap number, 175, is inked on his left arm. In march, the right-handed batter helped india win the u-19 world cup. Four months later, in august 2008, he made his international debut against srilanka at dambulla. India lost by eight wickets, and kohli scored 12 runs off 22 balls.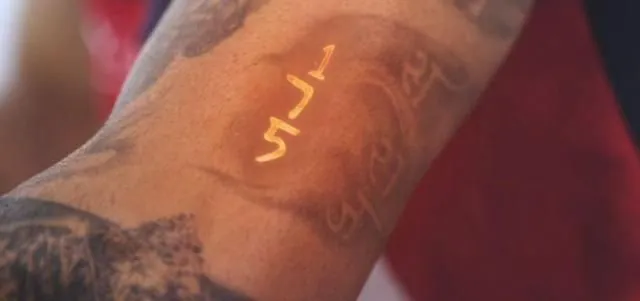 ---
4. Test Debut Cap Number "269" Tattoo
On his left arm, this is the Test cap number. Kohli played his first Test match against the West Indies at Kingston in June 2011. India won by 63 runs, and Kohli scored four in 10 balls. Kohli once said:
These numbers will always remain with me because when you look back at the charts 200 years from now, in front of these numbers, there will be my name. These will always be special numbers and hence I decided to get them
---
5. Mother Name Tattoo
On his upper left arm, his mother's name, saroj, is written. His mother has helped kohli's success as a batsman. After his father's death, his mother, saroj kohli, was his pillar of strength. Once kohli said
"Purely because the connection that I have felt with them is something that is unexplained. It is a feeling, it's not even something that can be put into words. Hence I wanted to make it a part of me until I'm alive."
---
6. Father Name Tattoo
His father, Prem Kohli, took him to training when he was very young, and he dreamed that one day his son would play for his country. But his father died when he was only 18 years old before he even played his first game for India.
---
7. Lord Shiva Tattoo
He also has a tattoo of lord shiva on his left arm. It shows lord shiva sitting on mount kailash to meditate. Kohli worships the god shiva.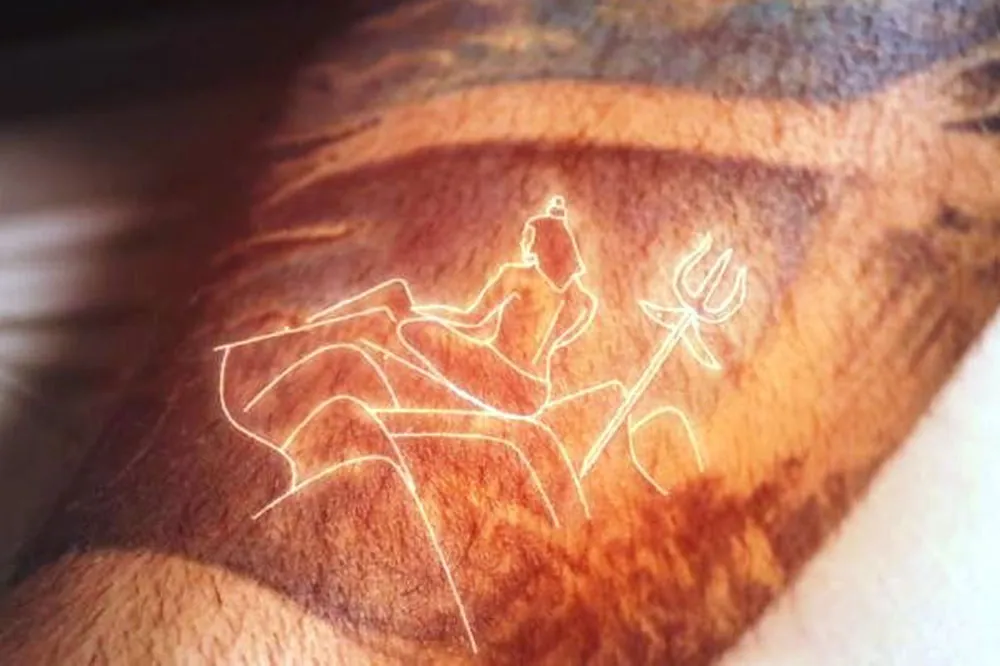 ---
8. Tribal Tattoo
It was the first tattoo he ever got, showing how angry he was. He had said before that he got a tattoo at that time to show everyone that he was excellent. To show how aggressive he was, he picked a tribal design.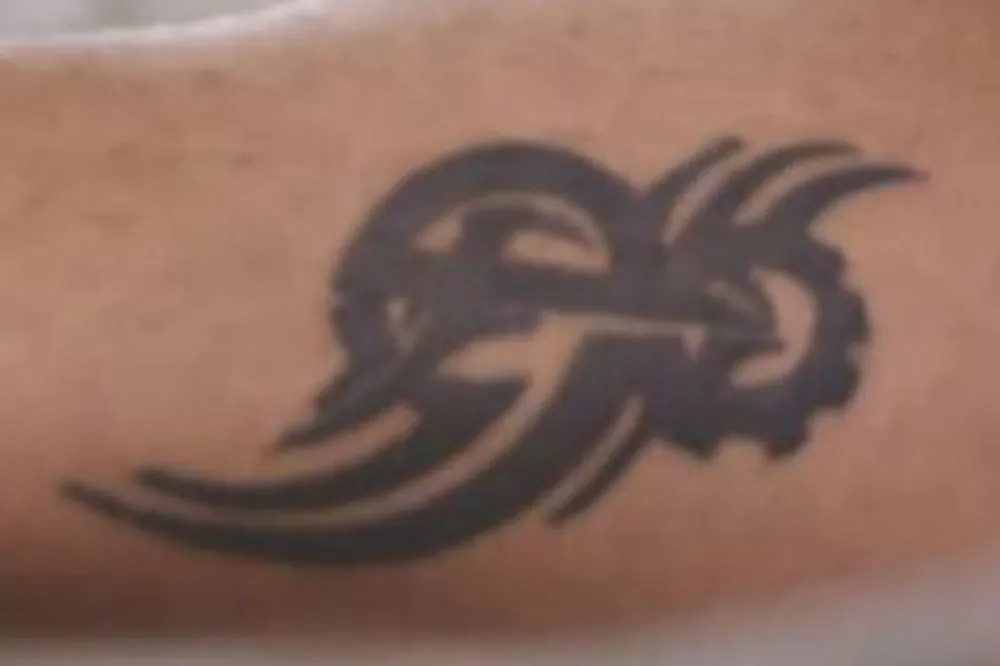 ---
9. Om Tattoo
'Om' – letters of sacred sound and a spiritual symbol is inscribed near the God's Eye tattoo on his shoulder.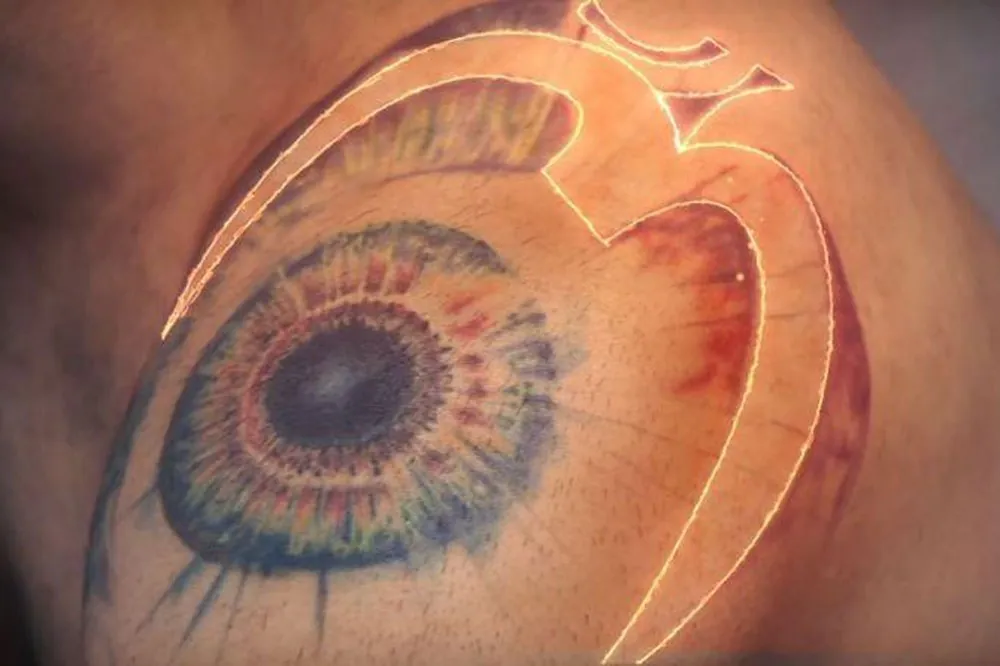 ---
10. Scorpio Tattoo
Virat kohli has inked a 'scorpio' on his right bicep. It is his zodiac sign as he was born on november 5, 1988.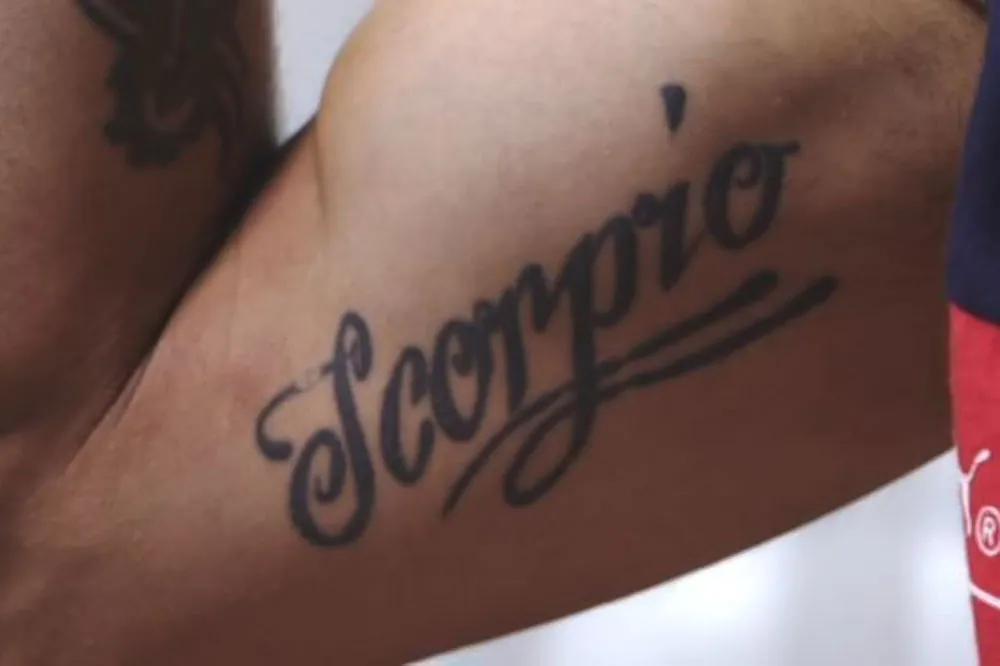 ---
11. Monastery Tattoo
Kohli has a tattoo of a monastery on his left arm. It is right next to a tattoo of Lord Shiva. It's a sign of peace and strength. He wrote it to remind himself to stay calm and focus on the game when he steps onto the pitch.
Even though he is naturally aggressive, he thinks his mind must always be in charge if he wants to be the best at anything.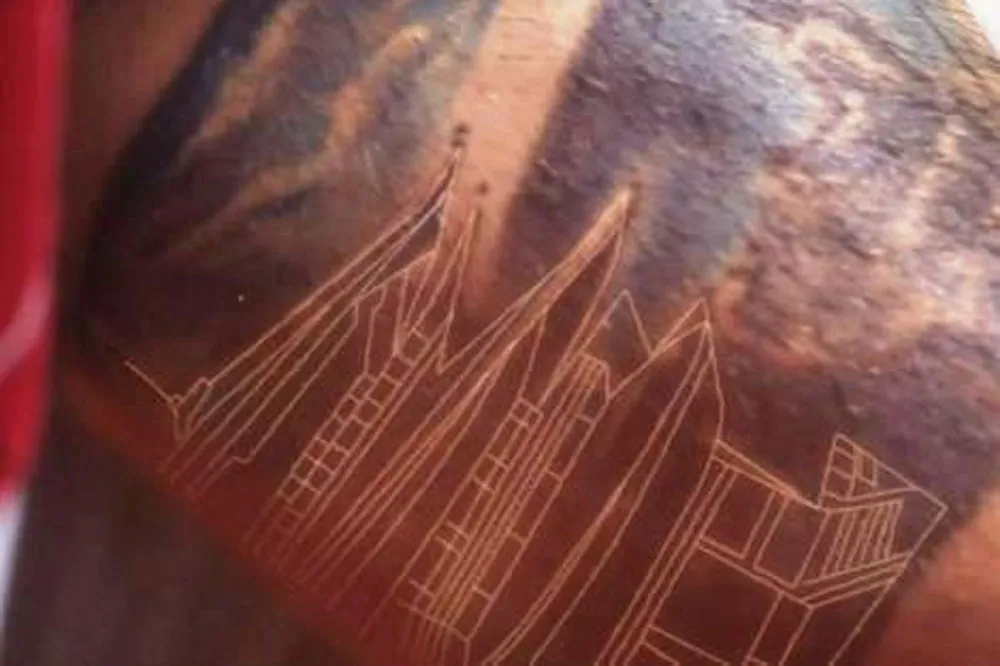 ---
12. Dot Work Tattoo
Virat Kohli recently got a new tattoo on his left arm. It was done by Devendra Palav of Aliens Tattoo, known for his geometric and dot work design skills. The whole thing took over 12 hours and was done in two parts. Kohli's tattoo is a sign of his spiritual views. It shows how everything is connected, where everything comes from, how life works, and where everything comes from.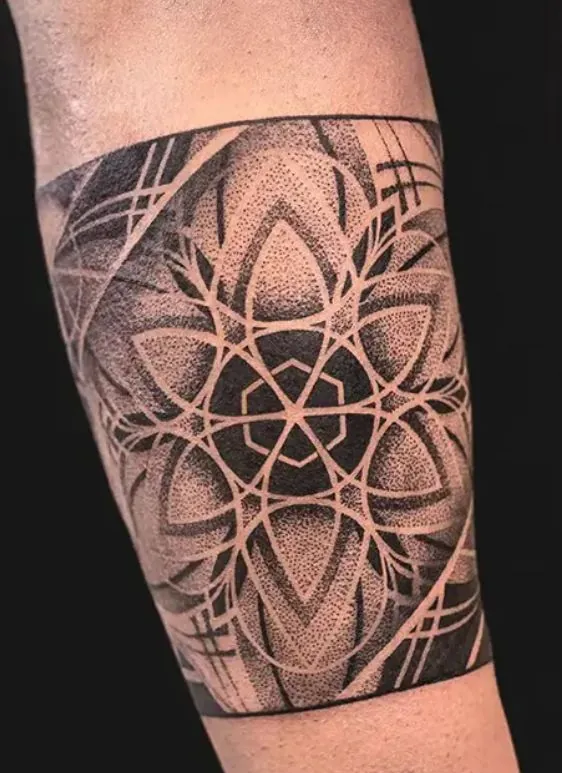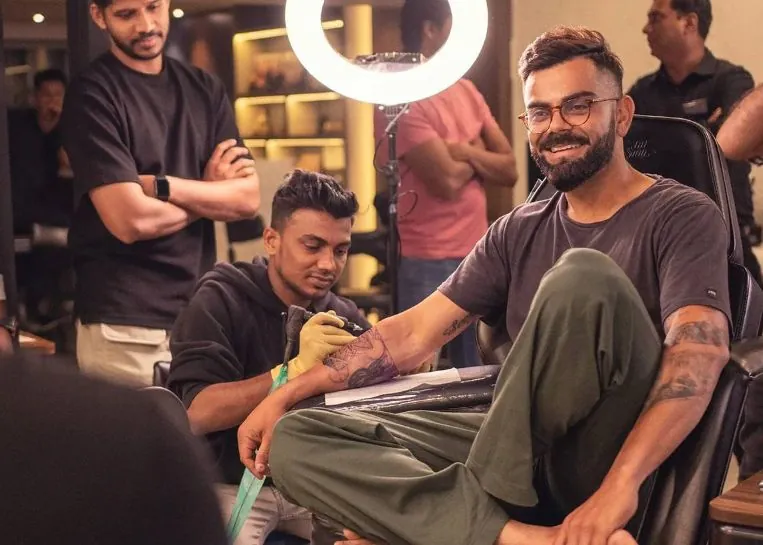 ---
For more details on when other other celebrity, check out the posts given below:
Keep your finger on the pulse of the latest entertainment news by following us on Facebook. We'll keep you updated on everything from new releases to the fate of your favorite shows.