Phillip Calvin McGraw, better known as "Dr. Phil," is an American author and TV host best known for hosting the talk show Dr. Phil. He became a big name when McGraw went on The Oprah Winfrey Show in the late 1990s. After that, Oprah Winfrey helped McGraw start his show, Dr. Phil, in September 2002. The show is set up like a discussion show.
Dr. Phil McGraw has hosted the 'Dr. Phil' show for 20 seasons. McGraw has been nominated for 30 Emmys. However, the TV doctor's fame hasn't come without controversy. He has been accused of 'abusing' guests like Bhad Bhabie and making famous people cry. He's also been criticized by people who've been on his show for ruining their lives.
But one of the most talked about and questioned things is Dr. Phil is indeed a real-life doctor or not. It has been a long time since his credentials as a professional psychologist were asked. He was recently criticized for becoming a paid spokesman for Bydureon, an AstraZeneca diabetes drug. So is Dr. Phil a real doctor or not?
Is Dr. Phil A Real Doctor?
According to sources, Dr. Phil is not a real doctor and is not a qualified therapist. A damaging article from the New York Times 2008 said that McGraw is not subject to state medical ethics rules, which would typically stop him from disclosing the names of his patients as they are medical professionals.
The reality star utilized a Ph.D. in clinical psychology from North Texas State University and was licensed there for twenty years. However, he has not been approved for a considerable amount of time. Furthermore, he does not have a license in California, where he resides and where Dr. Phil was shot.
Before McGraw took back his comments in a blog post after getting a lot of negative feedback, he made public comments about Britney Spears' problems, which raised questions about his credibility. The Dr Phil star, who has made many famous people cry over the years, initially partially apologized for his inappropriate behaviour. He then claimed he did not need to be licensed because he had no plans to return to private practice. Despite his many years of training and Ph.D., he insisted, "You still have to call me Dr. Phil."
Concerns Have Been Raised About Dr. Phil's Credibility On Many Occasions
In a report about McGraw's decision to be a paid spokesperson for a diabetes drug, Vox raised more questions about his supposed qualifications. Physician-researcher Steven Woloshin said the TV doctor was chosen because "people tend to view [campaigns] with less scepticism, particularly when there is a trusted celebrity spokesperson."
Woloshin said that people might buy the drug if they heard it from someone they thought was a real doctor. A campaign spokeswoman said that would be fine because McGraw would have a real doctor with him at all his speaking engagements, who the campaign would also pay. The idea that the Dr. Phil star needs a real doctor to stand next to him and answer questions goes against everything the campaign was trying to do and makes it look like McGraw isn't prepared to be a doctor in the first place.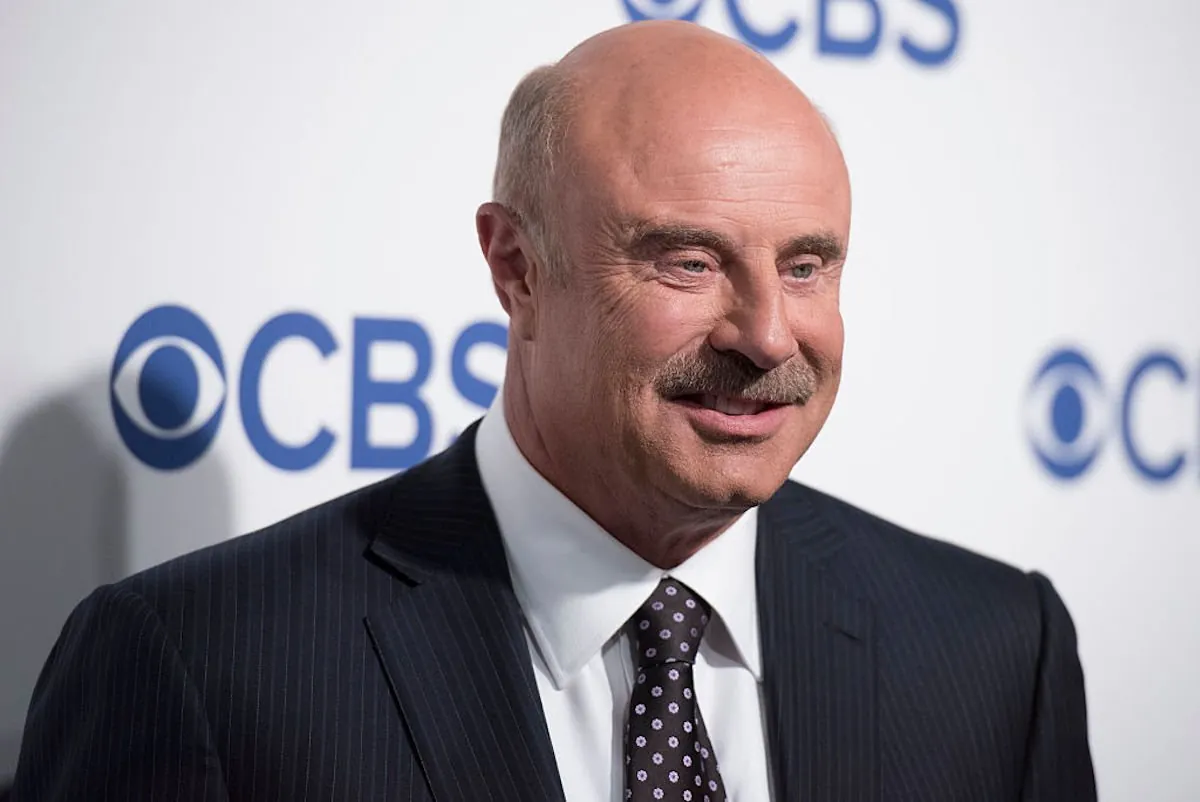 You Can Also Take A Look At Other Celebrity We Have Covered:
Be Entertained And Informed With The Latest News At Topmovierankings.com!