Kanye West is the most famous American rapper, singer, songwriter, record producer, and fashion designer. Kanye is known for being outspoken and often making controversial statements about politics and social problems, among other things. He has stayed in the spotlight because of how he acts in public and what he says.
However, he is also known for his personal life; his ex-wife is none other than the Kardashian family's hottest lady, Kim Kardashian. But now, after his divorce with Kim Kardashian, people are interested in knowing about the controversial rapper's love life. His fans want to know about the musician, who goes by Ye on stage, girlfriend. In this article, we will tell you everything about Kanye's girlfriend.
Who Is Kanye New Girlfriend?
According to Usmagazine, Kanye West new girlfriend is Bianca Censori. A story claimed that Kanye West treated Bianca Censori "like wifey" even though their rumored marriage was not legal because no marriage certificate had been issued. Last week, Ye and Bianca were spotted leaving the Waldorf Astoria in Beverly Hills wearing wedding rings, widely believed to symbolize his commitment to her following the wedding.
You Can Also Take A Look At Other Celebrity Wife, We Have Covered:
Everything You Need To Know About Kanye West's New Girlfriend
Kanye West's purported new girlfriend Bianca Censori's age is estimated to be 27, making her about 20 years younger than Ye. She comes from a long line of Melburnians.
Her LinkedIn profile shows she completed her elementary and secondary schooling at Carey Baptist Grammar School.
She subsequently enrolled at the University of Melbourne, graduating with a Bachelor of Architecture in 2017.
She returned to the same school in 2020 to earn her Master of Architecture degree.
Censori recalled feeling an early inclination toward artistic activities.
She had always wanted to be a sculptor, but she realized that architecture would allow her to combine her passions for art and practicality.
After graduating from high school in 2013, she launched a jewelry line called Nylons, marking the beginning of her professional career.
She kept up her business operations while enrolled at the University of Melbourne.
In 2017, the company shut down permanently. She was a Design Consultant at Keletiv while still in school that year (2016).
She worked there for a year and a half before leaving to become a student architect at DP Toscano Architects.
Censori has since moved on to Yeezy, Kanye West's clothing line.
In November 2020, she was hired as the company's Architectural Designer, a position she still holds today.
After being photographed with Kanye West for the first time in early January 2023, Bianca Censori appears to have deleted all her social media accounts, except for LinkedIn.
How Did Kanye West And Bianca Meet?
Kanye West and Bianca Censori reportedly met when Kanye slid into her Instagram DMs with a job proposition. Bianca's friend revealed that Kanye told her, "'Come and work for me,'" and she dropped out of college to take him up on the offer. Bianca was working as a Yeezy Architectural Designer at the time, and they likely grew close while working together.
They were first spotted dining together at the Waldorf Astoria Beverly Hills in January 2023, shortly before their reported nuptials made headlines. Kanye also teased their romance in a song titled "Censori Overload," which he released in early December 2022.
The couple reportedly had a private wedding ceremony in Beverly Hills in January 2023, less than two months after Kanye's divorce from Kim Kardashian was finalized. They were spotted wearing wedding bands after the ceremony, but it's unclear whether the milestone was legally binding.
Kanye West Dating History
Kanye West has had several high-profile relationships over the years. Here are some of his ex-girlfriends and dating history:
Alexis Phifer: West dated designer Alexis Phifer on and off from 2002 to 2008 and even got engaged in August.
Brooke Crittendon: West dated Brooke Crittendon, who appeared on the first season of MTV's "The Real World: Hollywood" in the early 2000s.
Sessilee Lopez: West was rumored to have dated model Sessilee Lopez in 2008.
Amber Rose: West dated model Amber Rose from 2008 to 2010.
Chanel Iman: West was rumored to have dated model Chanel Iman in 2010.
Selita Ebanks: West was rumored to have dated model Selita Ebanks in 2010.
Kim Kardashian: West started dating Kim Kardashian in 2012, and the couple married in May 2014.
Irina Shayk: West was rumored to have dated model Irina Shayk in 2021.
Chaney Jones: West dated model Chaney Jones for five months in 2022.
Juliana Nalü: West was spotted on two dates with Juliana Nalü in October 2022.
Bianca Censori: West married Yeezy Architectural Designer Bianca Censori in January 2023.
West has been linked to several other women, including Victoria's Secret models Angela Martini, Melody Thornton, and singer Teyana Taylor.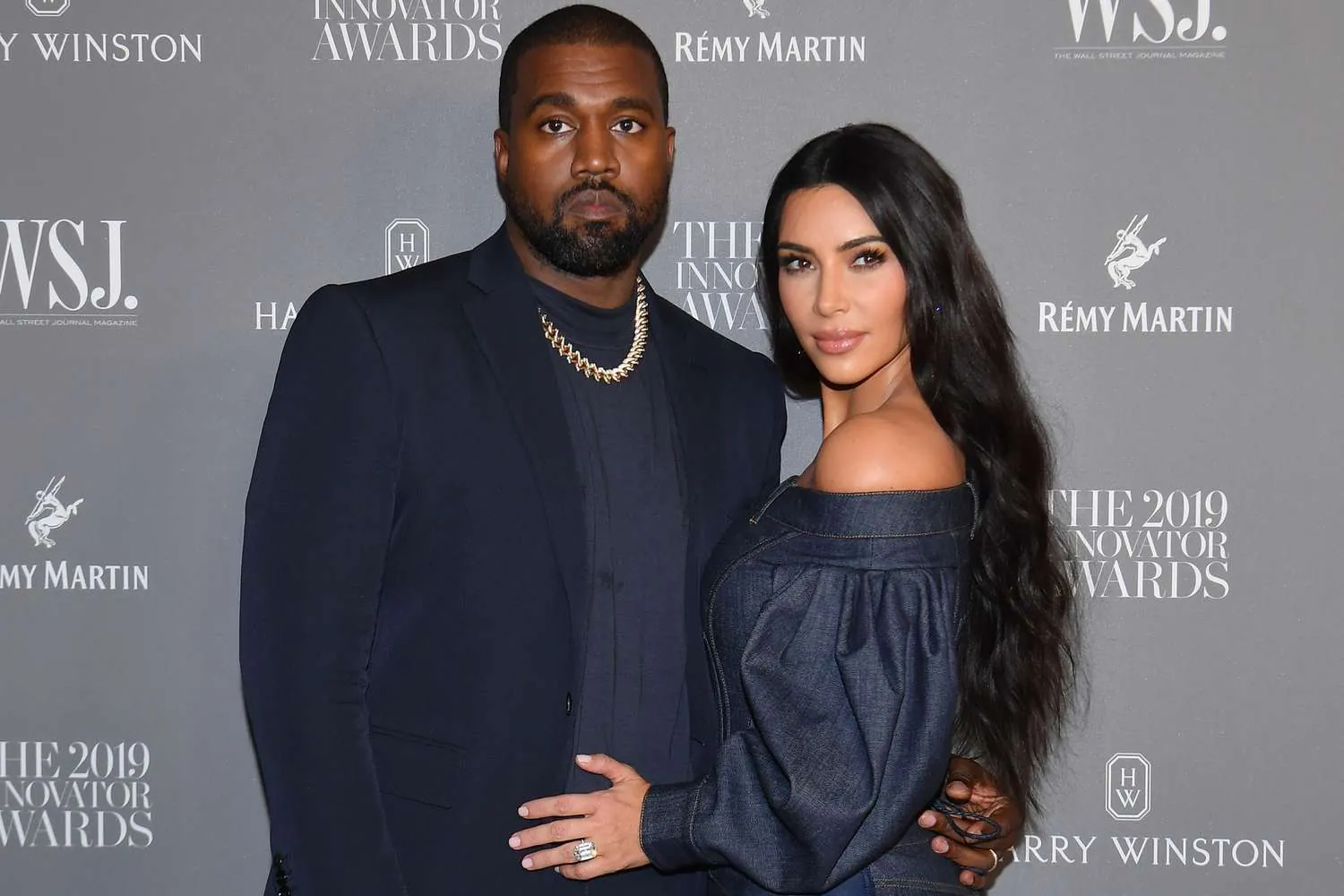 Are Kanye West And Bianca Censori Married?
According to TMZ, In January 2023, it was reported Kanye 'married' his new partner, Bianca Censori. They allegedly got married in a small ceremony in Beverly Hills. TMZ told the world about the wedding, but they also said the couple didn't get a marriage license. This means that the wedding may not be "official." He has been seen wearing a wedding ring since he said he would marry her.
Be at the forefront of entertainment news with Topmovierankings.com! Connect with our passionate social media community and let your ideas and opinions shape the conversation