Who is Adam 22's wife? Adam22 is an American podcaster and content creator who has recently been criticized for the fact that his wife starred in an adult film with a guy she "hand-picked."
If you don't know who Adam22 is, it's probably because of the controversy that started with Adam22's tweet about his wife, another guy, and the most unusual – and not in a good way – way to promote their podcast show, Plug Talk.
But let's find out who is Adam 22's wife from this article.
Who is Adam 22's wife? What does she do?
Lena Nersesian, who goes by "Lena the Plug," is also a big deal on social media. She started as a model on Snapchat and Instagram. In 2016, she moved on to YouTube.
Her first videos were mainly daily vlogs and Q&As. Since then, she has gained more than 1.6 million followers. As people asked for "premium" material, Lena got into pornography.
In 2017, she and Adam posted a video to OnlyFans that hinted at the release of their sex tape. However, the tape didn't come out until 2019.
Since then, the two have also started a podcast called Plug Talk, where they interview people in the porn business, primarily women, before having sex with them.
Check out some other articles about celebrity lives:
Touchy Subject was Lena's show, which she started in 2022 but only lasted a few months.
Who actually is Adam 22?
Adam Grandmaison, also known as Adam22, is a YouTuber and podcaster from the United States. He is best known for making the podcast No Jumper.
Adam was born in Nashua, New Hampshire, on November 24, 1983. No Jumper began as a blog about hip-hop music in 2011. The name came from the words to Gucci Mane's hit song "Bricks."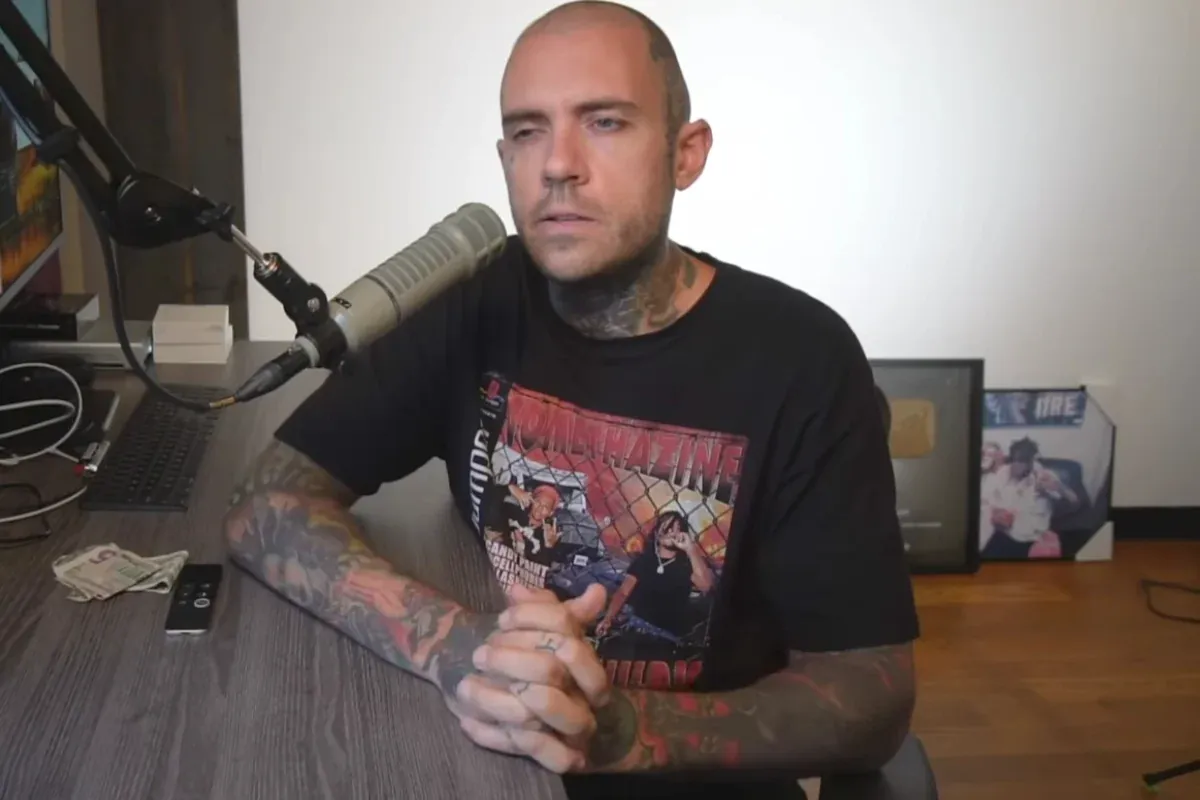 It became a podcast in 2015, and artists like Juice WRLD, Tekashi69, and XXXTentacion have been on it. Adam now talks to artists, music critics, and producers as part of his show.
When did Lena The Plug and Adam22 get married?
The Daily Mall states that Adam and Lena were together for over five years before marrying in May 2023. Adam let his wife have sex with another guy for her OnlyFans site in the following months.
After getting much attention on social media, he said it wasn't a big deal. "Sleeping with that man has been great for her career and our company."
How many kids do they have?
Adam and Lena told everyone on Valentine's Day 2020 that they would have their first child. On November 14, 2020, their daughter was born. Still, she is the only child they have.
What is the controversy about Adam 22 and his wife?
Adam22 and Lena the Plug seem to have tested the strength of their relationship in November 2021 by starting a weekly podcast on OnlyFans called Plug Talk.
In it, Grandmaison and Lena interview adult film actresses and then have sexual relationships with them, making Grandmaison an actor.
But on July 2, Grandmaison said on Twitter that Lena was in an adult movie with another guy and that she was fine with it because she had seen him do sexual things with "hundreds of girls", as per reports of HITC.
He also said it was good for her job and their business, which he defined as their podcast, which he then linked to in the post's comments.
Grandmaison talked about this with Wack 100 on the most recent episode of No Jumper. Grandmaison said, "From Lena's point of view, it's all about business. It's hard for me to get close to it."
He told Wack 100 that, from Lena's point of view, their relationship had been exclusive for seven years before this new news came out. In the comments, people guess that the split will happen soon and wonder what this will mean for their child's future.
Stay in the know with the latest news and updates from Topmovierankings.com! Become part of our thriving social media community, where your ideas and opinions matter.