Jamal Murray is a Canadian professional basketball player for the Denver Nuggets of the National Basketball Association (NBA). He is also a representative of the Canadian national team. Nicknamed "Blue Arrow," he played a key role in leading the Nuggets to their first NBA title in 2023. However, off the court, he has also been in the spotlight due to his relationship with Harper Hempel, his girlfriend.
In recent times, Harper Hempel gained significant attention after a controversial video of her surfaced online, creating a buzz among fans and media alike. This video thrust her into the public eye and raised questions about her personal life and relationship with Jamal Murray.
In this article, we will delve into the life of Harper Hempel, exploring her background, her connection with the basketball sensation, Jamal Murray, and the details surrounding the controversial video that has sparked discussions across social media platforms. Let's uncover the intriguing story of Jamal Murray's girlfriend, Harper Hempel, and the events that have brought her into the limelight.
Who Is Jamal Murray Girlfriend Harper Hempel?
Harper Hempel is a 25-year-old graduate of the University of Kentucky. She was born on August 31, 1997, in Union, Kentucky, to parents Richard and Colleen Hempel. Her father, Richard Hempel, is the co-founder and CEO of eCoachSports, a platform that gives online coaching tips and classes from well-known NBA coaches. So, she comes from a basketball family.
Harper grew up in her hometown of Union and attended Ryle High School, where she played volleyball and earned numerous awards for her outstanding performance.  As a four-year starter in high school, she was recognized as All-State by the Kentucky Volleyball Coaches Association. Hempel played volleyball at the University of Kentucky for most of her time there, until her senior year, when she quit the sport.
Harper has worked as a social media manager for several US companies. She has also worked at the Kentucky Innovation Network as an intern. Harper started working at Fact and Fiction, a marketing company, in 2019. She now works as an Influencer and Ambassador Marketing Manager for the company.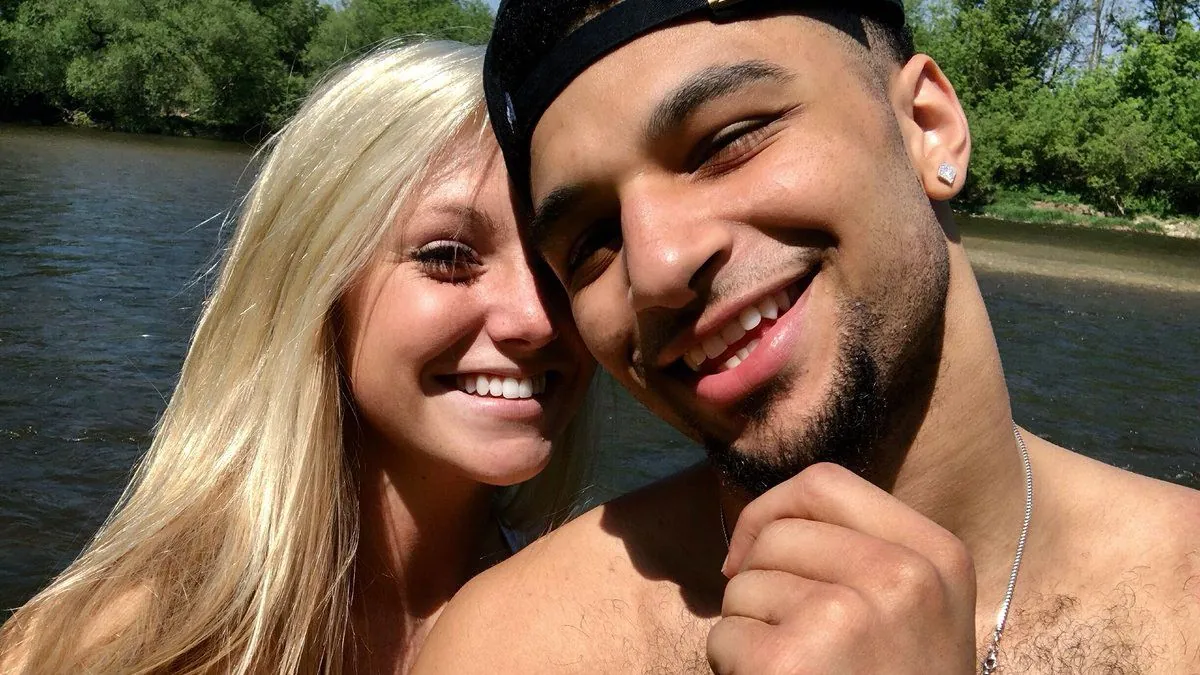 Harper Hempel Controversial Video
Harper Hempel is in trouble because someone leaked a se*ually explicit video of her and her boyfriend Jamal Murray. In March 2020, a video of Murray and Hempel was accidentally posted to Murray's Instagram account, leading to much attention and rumours. The video reached the public, and people shared photos and recordings online.
Hempel said the video was authentic and apologized for it on her Instagram, which has since been taken down. Murray talked about what happened by saying that his account had been hacked and apologizing to his friends. But because of the event, fans treated the Denver Nuggets and the Detroit Pistons badly, including booing them during a regular-season game. It's important to note that Murray and Hempel haven't posted much together since the incident, leading to rumours about their relationship.
Since the couple's nightmare happened about three years ago, they have moved and are back to living happy lives. Murray had a great season this year, and he made it to the NBA Finals for the first time. Hempel, on the other hand, kept working in social media management.
How Did Jamal Murray And Harper Hempel Meet?
Jamal Murray and Harper Hempel first met at the University of Kentucky during their second year. Harper was a college star who played volleyball and helped her team win a couple of titles, and Jamal was a basketball player for the Kentucky Wildcats. They started going out sometime between 2015 and 2016. After college, Jamal was drafted into the NBA in 2016, while Harper eventually left her life in sports to explore other careers.
How Long Have Jamal Murray And Harper Hempel Been Together?
They have been together since 2016 when Hempel was in her second year of college. After being drafted into the NBA, Jamal went to Kentucky to play for the Denver Nuggets. Since then, they have been in a long-distance romance because Hempel works in Atlanta, Georgia. Harper has kept her life quiet and private despite being in a high-profile relationship.
You Can Also Take A Look At Other Celebrity Girlfriend Information We Have Covered:
If you want to read out more articles relating to your favorite celebrities then you can join us on our Twitter account.