YG is an American rapper from Compton, California. YG gained prominence in the hip-hop scene with his debut single "Toot It and Boot It" in 2009. He has released several successful albums and singles throughout his career, including "My Krazy Life" (2014) and "Still Brazy" (2016).
YG is known for his West Coast gangsta rap style and often raps about his experiences growing up in Compton. He has collaborated with various artists in the music industry and is a prominent figure in contemporary hip-hop. In addition to his music career, YG has also ventured into acting, making appearances in films and television shows.
However, amidst the limelight, YG has found himself entangled in dating rumors, most notably with fellow artist Saweetie. In this article, we delve into the speculations surrounding YG's love life and explore the sparks of romance that have ignited rumors with Saweetie.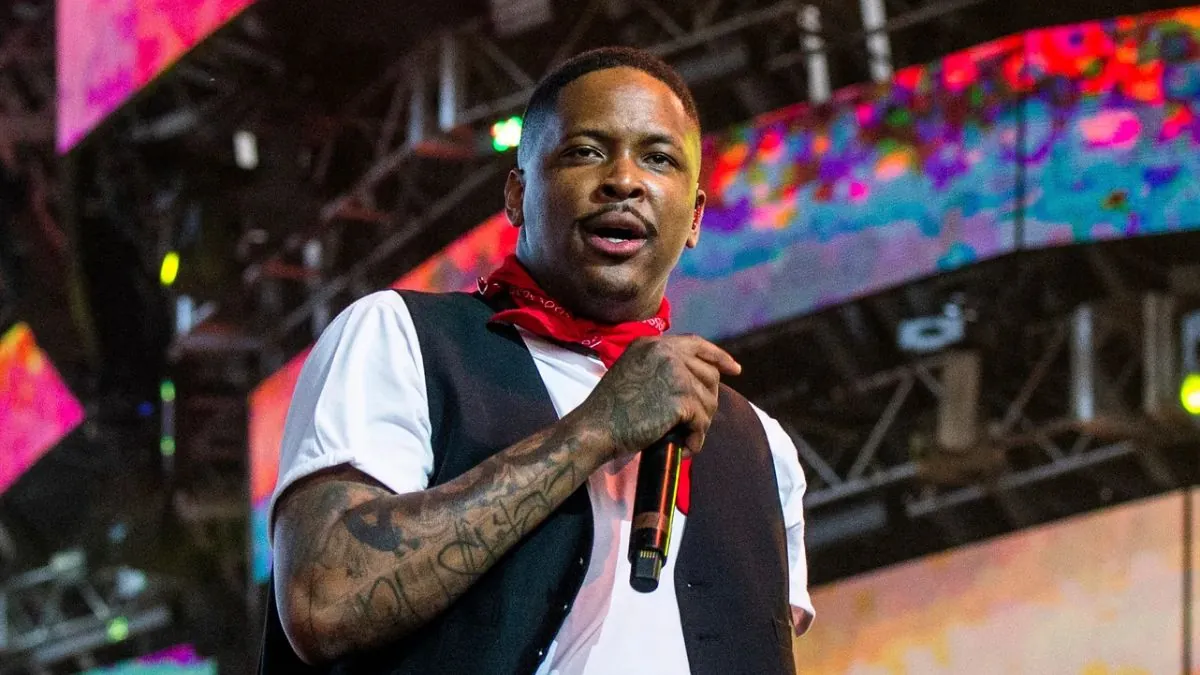 Who Is Rapper YG Dating? Sparks Dating Rumors With Saweetie!
Accoridng to TMZ, YG and Saweetie are dating and its official. Over the weekend, they were seen on a romantic trip in Mexico.
When YG and Saweetie went for a romantic swim at their resort on Sunday, they couldn't keep their hands off each other. Several pictures of the two rappers hugging and kissing each other on the cheek in a pool have been posted on the internet. From the pictures.
Saweetie wore a bright pink bikini to show off her body, and YG looked pretty happy with his new girlfriend, as he should.
YG and Saweetie confirm they're dating after being spotted together in Cabo. pic.twitter.com/ro2M7J2ejQ

— Rap Alert (@rapalert6) May 30, 2023
Reports that YG and Saweetie are dating have been going around for months. If you missed it, the reports started last month when they were seen together at Coachella.
Who Is Saweetie?
Saweetie is a rapper from the United States. His real name is Diamonté Quiava Valentin Harper. Her grandfather is Willie Harper, her uncle is MC Hammer, and Gabrielle Union and Zaytoven are her cousins. Saweetie became well-known after her first song, "Icy Grl", came out in 2017. She signed with Max Gousse's record label, Artistry Worldwide, part of Warner Records. Saweetie was added to the 30 Under 30 Music list by Forbes and the Hit makers Impact list by Variety in 2020. She also worked with KISS Colors to release her beauty line.
Have YG And Saweetie Worked Together?
Yes, YG and Saweetie have worked together on songs before. They were both on "Money Mouf" by Tyga in 2020 and "In My Face" by Mozzy in 2022. Both artists have had problems with the way they treat people.
YG: Dating History
During his success as a rapper, YG has been in several relationships. He dated Kehlani in 2019, Keke Palmer from 2014 to 2015, and Catelyn Sparks from 2012 to 2023. With Catelyn Sparks, he has two kids. The year 2022 has also been linked to YG and Brittany Renner. Kehlani and YG went out on a few dates in 2019 but broke up in early 2020.
If You're Interested, You Can Also Check Out The Other Celebrity Dating Life. We Have Covered
Be Entertained And Informed With The Latest News At Topmovierankings.com!