Fans of Colleen Hoover's bestselling book series, "It Ends With Us," will be delighted to know that the highly anticipated movie adaptation is in the works. With the book's success, which sold over a million copies in 2019 alone, the movie is expected to be a massive hit. In this article, we gather information about the "It Ends With Us" film, including the plot, cast, expected release date, and trailer details.
It Ends With Us Movie Potential Release Date
---
According to Collider, the movie has no specific release date yet. However, with production expected to start soon, it is reasonable to anticipate a release within the next two years. Late 2024 could be a timeframe for the "It Ends With Us" movie to hit the screens.
If you're curious about other movie premieres, take a look at the following sources:
It Ends With Us Cast
---
Since the announcement of the It Ends With Us movie, readers and BookTok users have been eagerly anticipating the revelation of the cast. Fans are curious about the actors who will bring characters like Lily, Ryle, Atlas, and others to life in Colleen Hoover's book adaptation.
The casting for Ryle and Lily has been officially announced, with the exciting news unveiled on January 26 that Blake Lively will be portraying Lily Bloom. It is worth noting that Blake Lively has previously showcased her acting skills in notable films such as A Simple Favour, The Sisterhood of the Travelling Pants, and the popular TV series Gossip Girl. Furthermore, she made her directorial debut in the music video for Taylor Swift's song "I Bet You Think About Me."
Adding to the excitement, Blake teased the casting news on her Instagram Story in January, sharing a captivating selfie where she sported dark hair in a brief video clip.
According to openmediahub.com, the role of Ryle Kincaid in the It Ends With Us movie will be portrayed by actor and director Justin Baldoni, known for his five-season tenure as the lead in Jane the Virgin. Justin shared Hoover's announcement on his Instagram, and he also treated his TikTok followers to a video of himself cutting off his long hair, possibly in preparation for his portrayal of Ryle Kincaid.
Fans quickly noticed the physical similarities between Justin and his character, expressing their observations in the comment section of the adorable TikTok video.
Moving on to Lily's first love, Atlas Corrigan, rumours suggest that actor Brandon Skelnar will play the role from the show 1923. Another notable addition to the cast is Jenny Slate, who will take on the part of Ryle's sister, Allysa.
In the book, Allysa and Lily quickly become friends when Allysa applies for a job, and Lily establishes her flower store in Boston. As for other important characters like Lily's mother and Allysa's husband, Marshall, their casting announcements are yet to be made.
It Ends With Us Movie: Plot
---
The "It Ends With Us" movie is expected to follow the original book's storyline closely. The story revolves around Lily Bloom, who navigates a tumultuous relationship while simultaneously dealing with her past.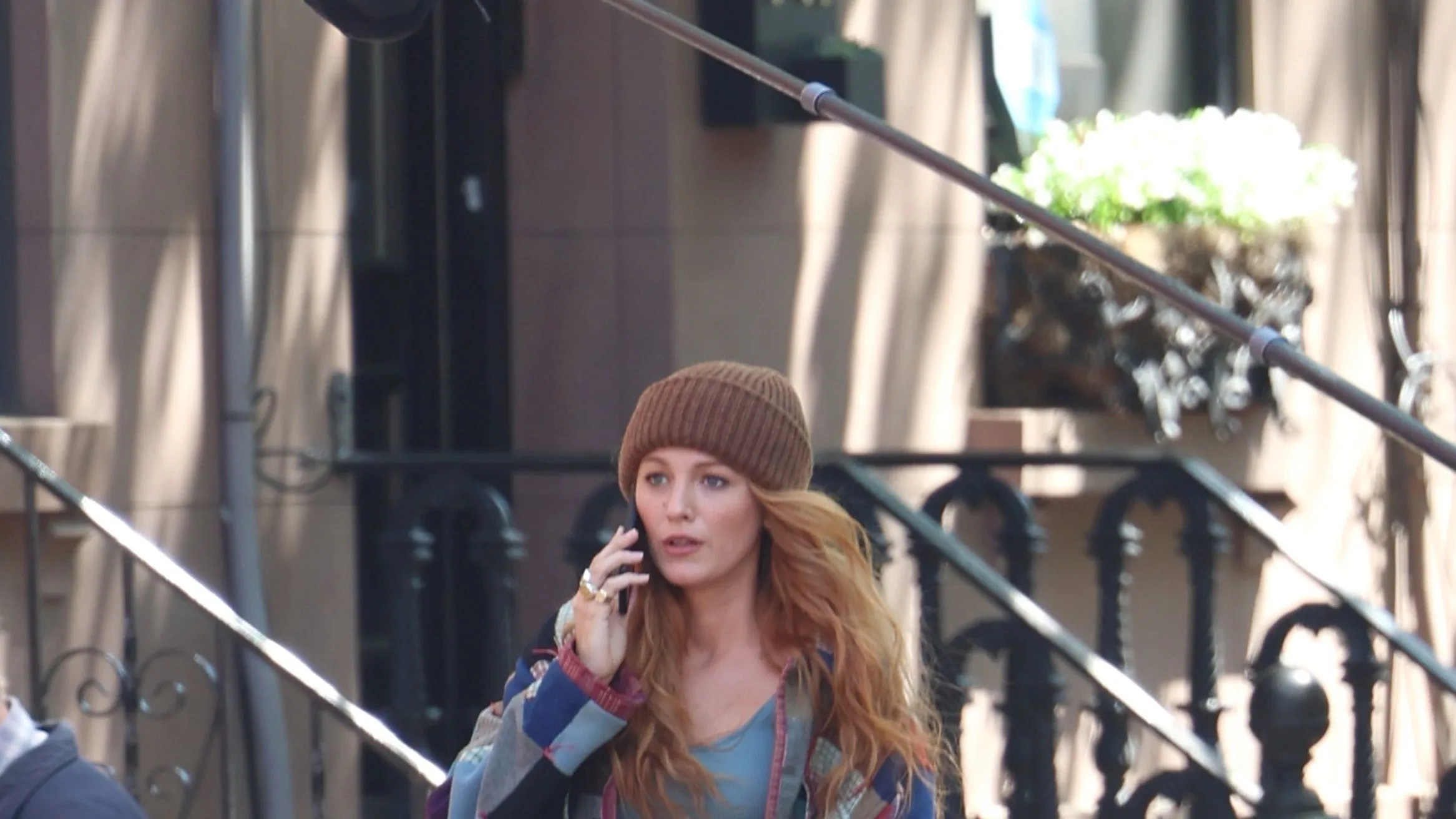 The book introduces Lily's charismatic and ambitious boyfriend, Ryle Kincaid, and their passionate yet complicated relationship. As Lily grapples with her feelings for Ryle, she encounters her first love, Atlas, forcing her to confront her past and make difficult choices for her future.
It Ends With Us Movie Age Rating
---
As it is still in the early stages, no official age rating for the It Ends With Us movie has been announced. However, given the nature of the subject matter, it is reasonable to anticipate that the film will receive a minimum age rating of 12.
Where To Watch It Ends With Us Movie?
---
The It Ends With Us movie has not been released yet. There is currently no information available regarding where to watch it.
Is There A Trailer For The It Ends With Us Movie?
---
As of now, no official trailer has been released for the "It Ends With Us" movie. Fans can stay tuned for updates regarding the movie's progress and release by following official announcements from the production team and Colleen Hoover.
It Ends With Us Movie FAQs
---
Does It Ends With Us have a movie?
Yes, It Ends With Us is being adapted into a movie. The movie is based on the bestselling book series by Colleen Hoover.
Who is playing Ryle in the movie It Ends With Us?
Justin Baldoni, 39, takes on the role of Ryle Kincaid.
How Old Is Atlas Corrigan?
Atlas was a homeless 17-year-old boy running away from his abusive family.
Don't miss out on the freshest entertainment news—follow us on Facebook for more!