The much-awaited movie Prithviraj's Aadujeevitham is finally ready for release! Directed by Blessy, the film stars Prithviraj in the lead role. Based on Benyamin's novel of the same name, this movie follows a story of an immigrant worker stuck in Saudi Arabia. After months of anticipation, fans of Prithviraj are eager to know when the film will be released.
About Aadujeevitham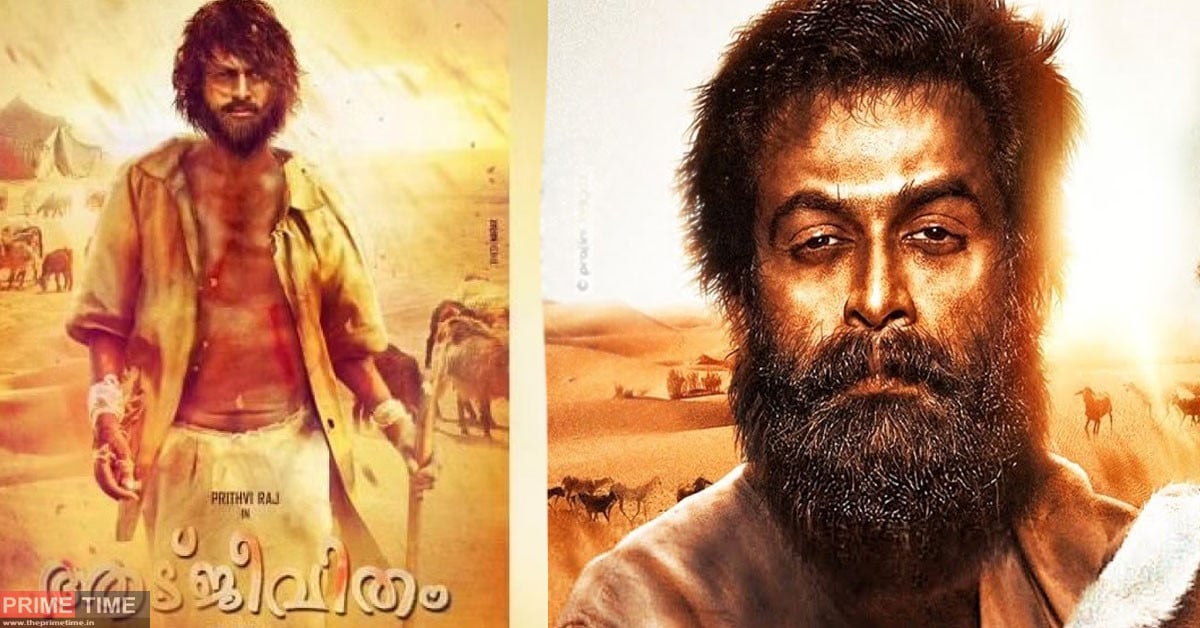 Aadujeevitham is a forthcoming Malayalam-language survival drama film written, directed, and co-produced by Blessy as part of an international co-production between India and the United States. There are Arabic and Malayalam dialogues in the film. It is a film adaptation of Benyamin's 2008 Malayalam novel of the same name. In the movie, Prithviraj Sukumaran portrays Najeeb, a Malayali immigrant worker enslaved as a goatherd on a Saudi Arabian farm. A. R. Rahman composed the original musical score and songs.
Aadujeevitham Release Date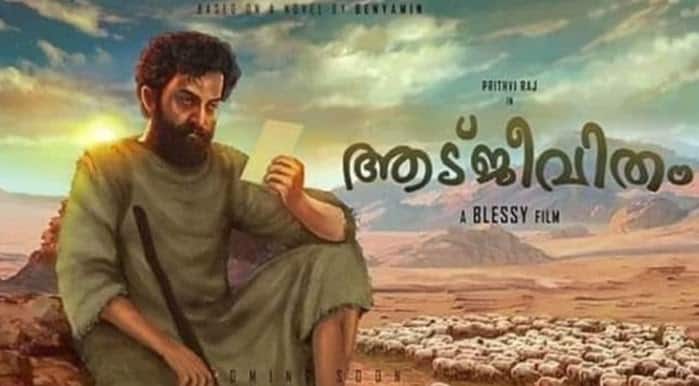 The film produced by Supriya Menon, Prithiviraj's wife, will be released in 2023, according to media reports indicating that the film will be released in the second half of 2023. However, there have been no announcements regarding this from the creators. We will update the information as soon as the release date is confirmed.
Cannes 2023 Set for Blockbuster Premiere Aadujeevitham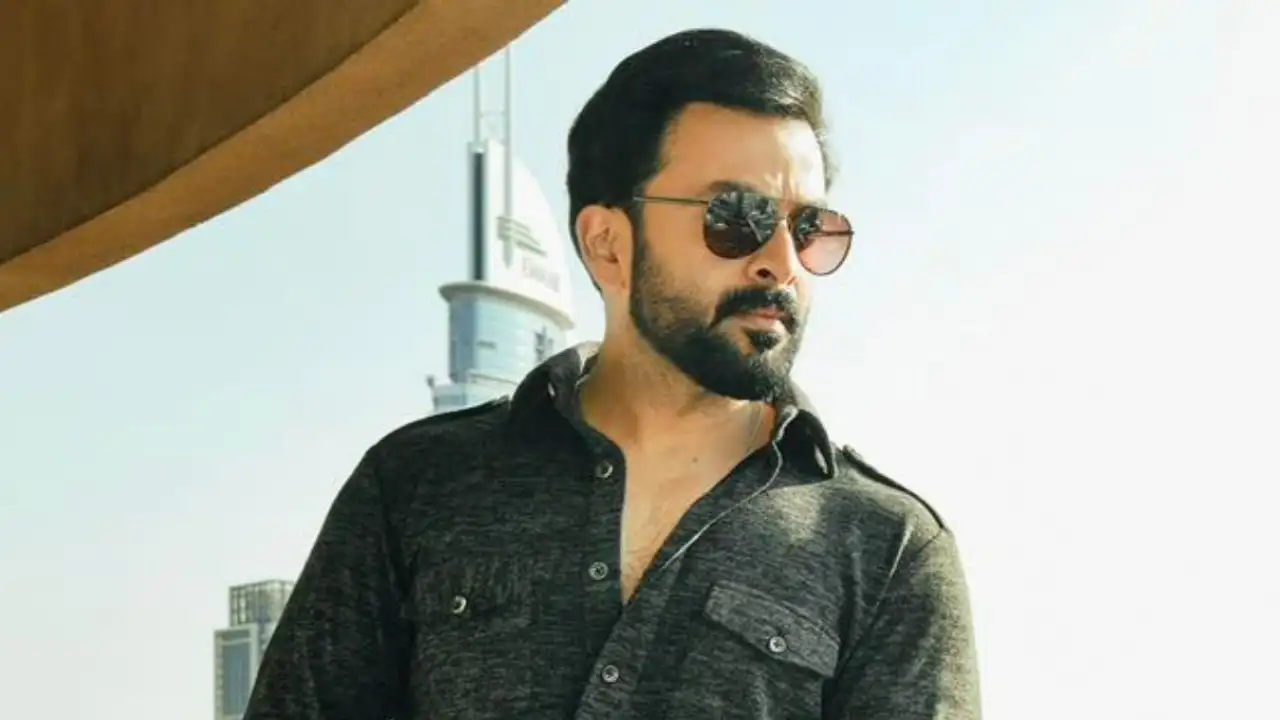 Aadujeevitham, Filmed In 3d, Is Preparing For Its Worldwide Debut At A Major Film Festival In 2023, Potentially At The Prestigious Cannes Film Festival. The Movie Is Tentatively Scheduled For Theatrical Release In The Latter Half Of 2023, With Imax And Dolby Cinema Formats Available.
Notably, Prithviraj Sukumaran Has Confirmed That The Blessy-directed Film Will Make Its International Premiere At The Cannes Film Festival In 2023. However, Nothing Is Set In Stone Until The Post-production Work, Including The AR Rahman Score, Is Completed. Prithviraj Has Cautioned That If Post-production Is Delayed, The Premiere At Cannes May Be Rescheduled. Nevertheless, The Talented Actor Remains Optimistic That Aadujeevitham Will Be Released In 2023.
Aadujeevitham Star Cast
In the film, Prithviraj portrays Najeeb, a Saudi Arabian immigrant worker who faces numerous obstacles after becoming stranded in the middle of the desert. Amala Paul, best known as the title character in the 2010 romantic comedy film Mynaa, plays Sainu, the film's female protagonist, alongside Rik Aby as Jasser and Talib Mohsen as Senior Arbab.
Prithviraj Sukumaran as Najeeb Muhammed
Jimmy Jean-Louis as Ibrahim Khadiri
Amala Paul as Sainu, Najeeb's wife
Talib al Balushi
Rik Aby
Prithviraj Announced Pack-Up for Aadujeevitham
#Aadujeevitham Schedule pack up! 😊❤️ pic.twitter.com/OrZjjf4yF5

— Prithviraj Sukumaran (@PrithviOfficial) May 17, 2020
The film's lead actor Prithviraj Sukumaran, who frequently refers to it as his "dream project," has finally announced that filming will conclude on June 14, 2022. The film was delayed indefinitely due to the COVID-19 pandemic, which caused the production to be postponed for three long years.
The team, including Prithviraj, became stranded in Jordan's Wadi Rum Desert due to a pandemic and returned home fifty days later. While announcing the completion of filming, the actor also mentioned all these obstacles, indicating that he is beyond ecstatic to have completed the shoot.
"14 years, a thousand obstacles, a million challenges, three waves of a pandemic… one spectacular vision," he wrote alongside a few beautiful images of the desert and award-winning filmmaker Blessy. Have a look:
14 years, a thousand obstacles, a million challenges, three waves of a pandemic…one spectacular vision!
Blessy's #AADUJEEVITHAM … PACK UP! pic.twitter.com/yVBJVKBJU3

— Prithviraj Sukumaran (@PrithviOfficial) July 14, 2022
Aadujeevitham Trailer
Checkout The Trailer for the Aadujeevitham below:
For More Details On When Other New Movies And Tv Shows Will Be Available, Check Out The Posts Given Below:
Keep Yourself Updated With The Latest Developments On This And Other Upcoming Series By Visiting Our Official Website, topmovierankings