Leonardo DiCaprio is undoubtedly one of the most successful actors in Hollywood, with a career spanning over three decades. Known for his captivating performances and impressive range, DiCaprio has won critical acclaim and a legion of fans worldwide. But, beyond his acting prowess, the star's financial success is also a point of fascination for many.
In this article, we will take a closer look at Leonardo DiCaprio's net worth in 2023, exploring how the actor has amassed his wealth and current financial standing. From blockbuster movie roles to savvy business ventures, we will uncover the various factors that have contributed to his impressive net worth and what the future may hold for the Academy Award winner.
Leonardo Dicaprio Early Life & Career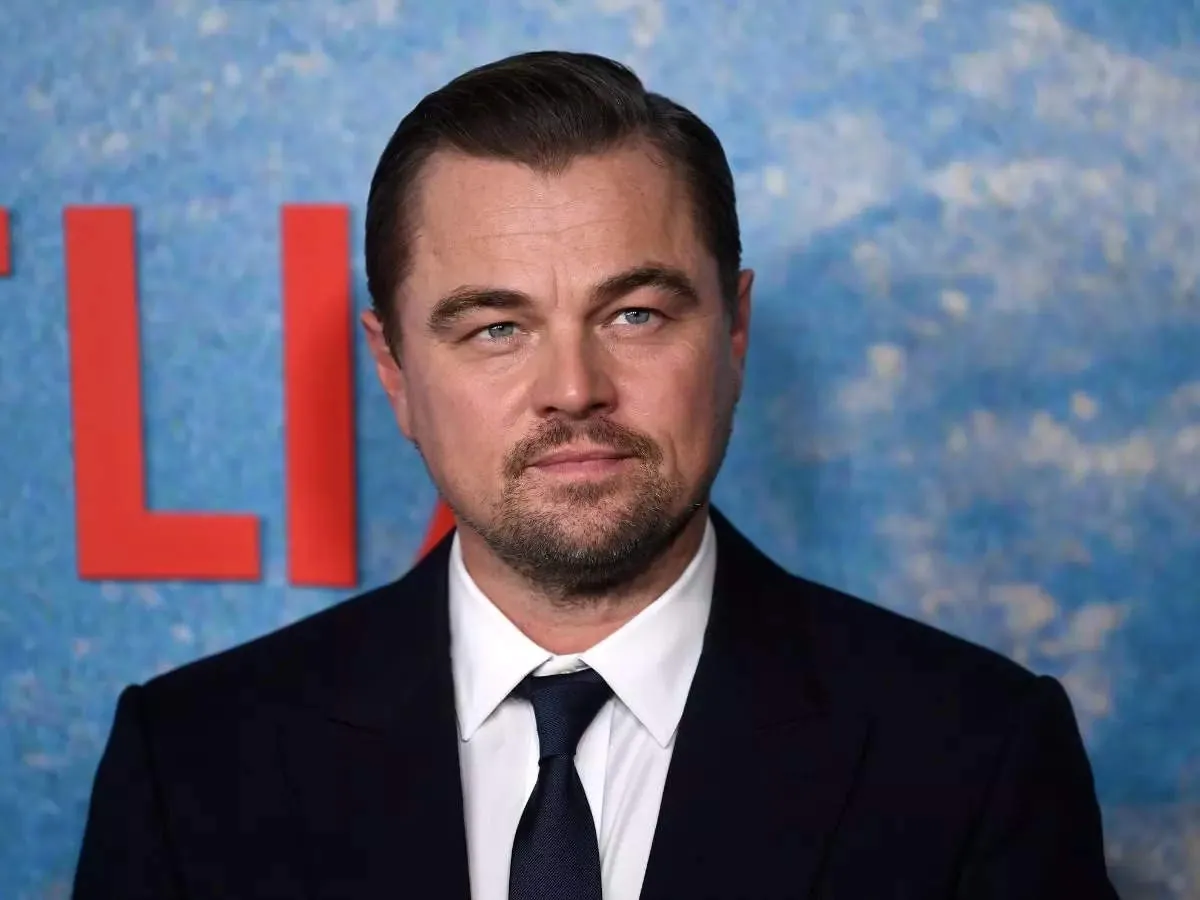 Leonardo Wilhelm DiCaprio, who was born on November 11, 1974, in Los Angeles, California, had parents named Irmelin and George DiCaprio. Despite his parents' separation when he was just a year old, he maintained a strong bond with both of them, even though he lived mainly with his mother. According to him, his interests in marine biology and acting began at a young age.
Even in his early years, it was apparent that DiCaprio possessed a talent for performance. His parents recognized this and helped him to find a talent agent. However, despite his efforts, he faced numerous rejections at auditions. Eventually, as a child, he succeeded in securing commercial roles for various brands, including Mattel, Kraft Foods, Bubble Yum, and Apple Jacks.
In 1991, DiCaprio's breakthrough came when he joined the cast of the TV show "Growing Pains" for its final season, playing the role of orphan Luke Brower. He then went on to act as Robert De Niro's stepson in the film "This Boy's Life" in 1993. The same year, he further established his career by playing a mentally disabled teenager in "What's Eating Gilbert Grape," a role that was highly praised by critics.
James Cameron cast DiCaprio in the lead role for his 1997 film "Titanic." As part of his compensation package, DiCaprio received a backend deal that earned him a staggering $40 million from the movie alone. The film went on to become a massive box-office success, grossing over $3 billion worldwide.
Following the success of "Titanic," DiCaprio went on to accept a diverse range of roles, ensuring that he remained in the public eye. He has gained a reputation for his shrewd negotiation skills, particularly in securing profitable backend deals. In the 2019 film "Once Upon a Time in Hollywood," he reportedly took a pay cut upfront to co-star alongside Brad Pitt.
Highest-Paying Roles
#1: Inception – $59 million
#2: Don't Look Up – $30 million
#3: The Wolf of Wall Street – $25 million
#4: The Revenant – $20 million
#5: The Great Gatsby – $20 million
#6: Blood Diamond – $20 million
#7: The Departed – $20 million
#8: The Aviator – $20 million
#9: Catch Me If You Can – $20 million
#10: The Beach – $20 million
#11: Gangs of New York – $10 million
Leonardo Dicaprio Net Worth in 2023
As of May 2023, it is believed that Leonardo DiCaprio has a net worth of approximately ₹24,537,882,600 ($300 million), according to celebritynetworth.com. The actor has accumulated this fortune through various means, including his successful acting career, backend deals, business ventures, endorsements, and investments in real estate.
Leonardo Dicaprio

Green Investments 
DiCaprio, a vocal proponent of addressing climate change, has consistently supported sustainable companies by investing millions of dollars in them. He has invested in various eco-friendly companies, including those that produce plant-based meat and vegan sneakers. Notably, his portfolio includes Beyond Meat, a prominent vegan meat brand, as well as Califia Farms and Hippeas, both of which specialize in plant-based foods.
Leonardo Dicaprio

Neat Burger
DiCaprio has made an investment in Neat Burger, a vegan fast-food chain that is based in the UK and supported by Formula One champion Lewis Hamilton. The chain recently opened its first permanent U.S. location in New York City in 2023.
Leonardo Dicaprio

LØCI
Furthermore, DiCaprio has invested in LØCI, a vegan footwear brand based in the UK. The brand is known for its cruelty-free sneakers and raised £4 million (approximately $4.5 million) in a seed round in 2022, just over a year after its launch.
Leonardo Dicaprio 

Beyond Meat
DiCaprio became an investor in the plant-based meat company Beyond Meat at an early stage. In 2017, he joined the company as an investor and supporter, regularly promoting the brand to his millions of social media followers.
In 2019, Beyond Meat went public, and its shares reached an all-time high of $239.71 in July of that year. Currently, the stock is valued at $14 per share, with a market capitalization of approximately $903 million.
Leonardo Dicaprio

Califia Farms
DiCaprio has also invested in the vegan snack brand HIPPEAS, which produces organic chickpea-based snacks. In 2021, the company successfully raised $50 million with DiCaprio as one of its investors.
Leonardo Dicaprio

VitroLabs
Yet another company in DiCaprio's portfolio is VitroLabs, a biotech startup based in California that is dedicated to developing the world's first-ever cell-cultured leather. In 2022, the company successfully raised $46 million through a Series A funding round, which will be utilized for its pilot production of cell-cultured leather.
Leonardo Dicaprio 

Cell-Based Meat: Aleph Farms and Mosa Meat
According to VegNews, DiCaprio has invested in two companies that are leading the way in producing slaughter-free, lab-grown meat: Aleph Farms and Mosa Meat.
Mosa Meat, which created the first-ever lab-grown beef hamburger in 2013, raised $85 million in a successful Series B funding round in 2021.
On the other hand, Aleph Farms, an Israeli-based company that produces steaks in a laboratory from non-genetically modified animal cells, successfully raised $105 million in a Series B funding round in 2021. The company has raised a total of over $118 million in funding so far.
Leonardo Dicaprio

Kingo
DiCaprio serves as both an advisor and investor for Kingo, a clean energy company that aims to offer solar power to families and businesses in remote areas worldwide. The company had raised $25 million in funding as of 2018, according to the latest available data.
Delve into the posts below to uncover a treasure trove of information about other well-known celebrities:
Leonardo Dicaprio 

Real Estate Empire 
According to Celebrity Net Worth, DiCaprio has a real estate portfolio worth around $100 million. He owns several properties in Los Angeles, including locations in Malibu, Studio City, and the Hollywood Hills, as reported by She Knows. In 2014, he purchased the late singer Dinah Shore's historic Palm Springs estate for $5.2 million, according to Hollywood Reporter.
DiCaprio also owns an apartment in a Battery Park high-rise in New York City, which he acquired for $3.67 million in 2008, as reported by The Real Deal. He later bought the adjacent unit for $8 million in 2014.
Moreover, the Hollywood star owns Blackadore Caye, a private island off the coast of Belize that he bought for $1.75 million in the early 2000s, according to Business Insider. He plans to develop an eco-friendly resort on the island that will operate on renewable energy sources.
Leonardo DiCaprio Social Media Accounts
| | | |
| --- | --- | --- |
| Instagram | Almost 58M Followers | Click here |
| Twitter | Almost 19.4M Followers | Click here |
| Facebook | Almost 19M Followers | Click here |
| YouTube | N/A | Click here |
| Pinterest | N/A | Click here |
Join us on Twitter to stay up-to-date on everything related to your favorite celebrities' financial status, from their income to their assets and beyond