Kennedy John Victor, better known by his stage name Vikram, is an Indian actor and playback singer who predominantly works in Tamil cinema and has acted in Malayalam, Telugu, and Hindi films. With over three decades in the film industry, Vikram has won numerous awards and accolades for his performances, including a National Film Award and multiple Filmfare Awards.
Despite facing many challenges early in his career, Vikram's unwavering passion and dedication have propelled him to become one of the industry's most respected and successful actors. In this article, we will delve into Vikram's incredible net worth journey, exploring the many factors contributing to his tremendous success and enduring popularity.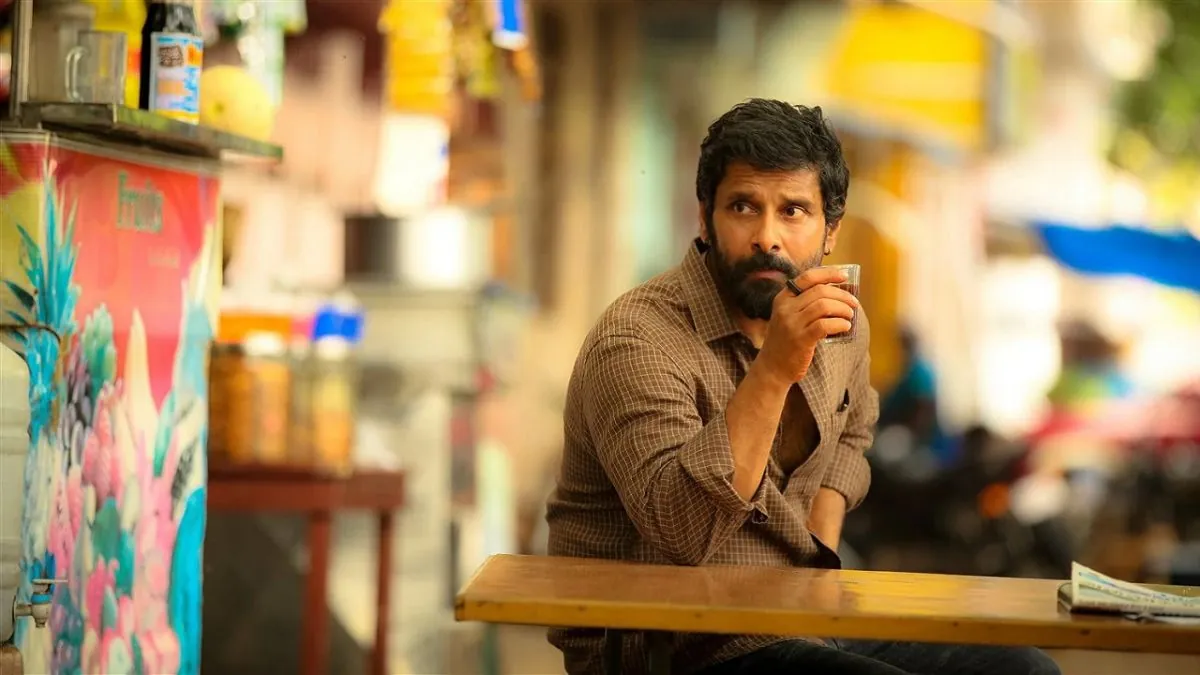 Vikram Net Worth: 2023
As of 2023, Vikram has a net worth of about Rs 148 Crore, about ($20 million). The actor is one of the top earners in the entertainment business. Most of his money comes from movies, brand endorsements, and TV commercials. According to reports, the actor gets Rs 10–12 Crore per movie and Rs 1.5 Crore for TV commercials.
Check Out The Posts Below If You're Interested In Learning More About The Wealth Of Other Famous celebrity:
Vikram: Property
Vikram is one of the wealthy actors in South India, and he lives a costly life. He owns a lovely house in the Besant Nagar neighborhood of Chennai, Tamil Nadu. Vikram lives with his family in a house in one of the most beautiful parts of the city. Besides that, he also owns several properties in different parts of the country.
Vikram: Car Collection
We've already said Chiyaan Vikram lives like a king and has excellent cars. The Aparichit Star has a Toyota Land Cruiser Prado that costs about Rs 86 Lakh, an Audi Q7 Quattro that costs Rs 80 Lakh, an Audi A4 that costs Rs 47 Lakh, an Audi A8 that is worth Rs 2.75 Crore, and a Porsche 911 Turbo that costs Rs 3.8 Crore.
The Early Life Of Vikram
Kennedy John Victor (Vikram) was born in Chennai, Tamil Nadu, India, on April 17, 1966. His parents were Christians. His father, John Victor (Vinod Raj), was from Paramakudi. He ran away from home to become an actor but only got small parts. Rajeshwari, Vikram's mother, worked for the government and reached the rank of sub-collector. Rajeshwari was born into a Hindu family with connections to the movie business.
He went to school at Montfort School Yercaud Salem in Tamil Nadu, and he graduated from Loyola College in Chennai with a degree in English literature and an MBA. Vikram has two younger brothers and sisters. His brother Arvind was in Eppo Kalyanam, a low-budget Tamil movie, in 2022. Anitha, his sister, is a teacher.
Vikram Career Explored: The Incredible Rise Of A Movie Icon!
Vikram began his career as a model, and he has been in many commercials, including ones for Chola Tea and Tvs Excelm. After he finished school, Vikram got his start as an actor in the Tamil movie "en Kadhal Kanmani" (1990), where he played the leading role. Later, he was in two Tamil films: Thanthu Vitten Ennai and Meera, which came out in 1992.
In 1993, when Vikram was in the super hit Malayalam movie "Dhruvam," for which he got a lot of praise for his performance, his career took a big turn. He also worked on films in Telugu and Hindi, as well as Tamil and Malayalam.
Several awards have been given to the actor for his work in films. Vikram's super-hit films include Seth (1999), 'hill (2001), 'Gemini (2002), 'dhool (2004),' say (2003), 'pithamagan (2003), and 'annoyance (2005).  In October 2005, Vikram joined Bheema, which was delayed until January 2008. In its first week of international release, the picture grossed Rs. 370 million, including 160 million in Tamil Nadu. After 100 days in theatres, the film became one of the year's most profitable.
Vikram Then Featured In Mani Ratnam's Bilingual Films, Raavanan And Raavan, Inspired By The Ancient Sanskrit Epic Ramayana. After Two Years Of Discussions, Vikram Began A Film Under The Direction Of Selvaraghavan In A Project Dubbed By The Media As Sindubad. The Film Began Shooting And Completed A Schedule By Early 2010 In The Himalayas, With Swati Reddy Appearing As The Female Lead.
In early 2012, Vikram joined Shankar for I Movie, a romantic thriller starring Amy Jackson. Vikram Then Worked On Vijay Milton's Road-thriller, 10 Enradhukulla (2015). Later, He Appeared In Iru Mugan (2016), A Science Fiction Action Film Directed By Anand Shankar, Featuring Him Alongside Nayanthara And Nithya Menen.
His Subsequent Films Include Sketch (2018) Directed By Vijay Chandar, Followed By Saamy Square (2018) Directed By Hari. In 2022, Vikram Appeared In Mahaan As Gandhi Mahaan, Along With His Son Dhruv Vikram. He Also Signed His 58th Film With R. Ajay Gnanamuthu As The Director, Who Is Known For His Work In Demonte Colony. The Film Was Titled As Cobra.
Vikram's Most Recent Role Was Aditya Karikalan In Mani Ratnam's Film, Ponniyin Selvan, Which Was Released On 30 September 2022. It Is The First Tamil Film To Release In Imax Format.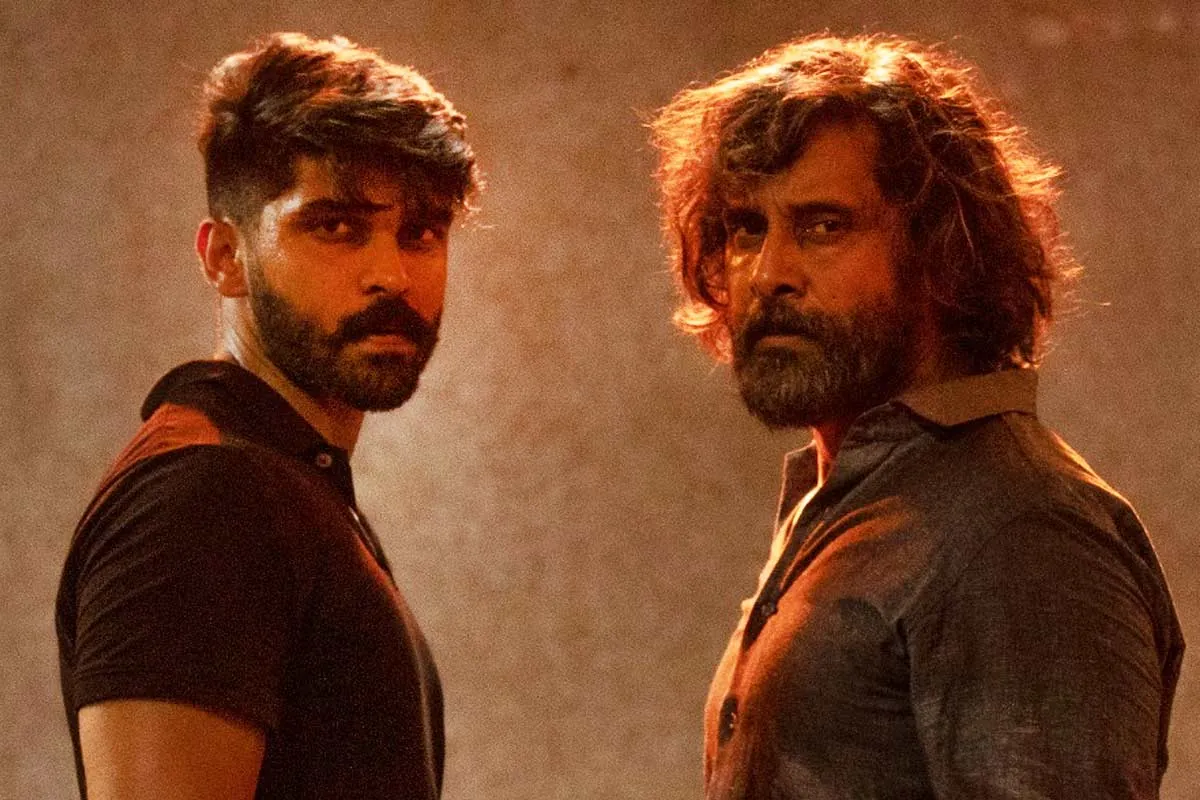 Vikram: Charity 
Vikram Is Known For His Philanthropic Activities And Has Been Actively Involved In Various Charitable Causes. He Has Supported Several Ngos And Charitable Organizations, Including The Spastics Society Of India, Which Works For The Rehabilitation Of Children With Disabilities. Vikram Has Also Been Associated With The Kerala-based Ngo, The Dialysis Indian Foundation, Which Provides Free Dialysis Treatment To People Who Cannot Afford It.
In 2015, Vikram Adopted A Village Named Kuppathur In The Salem District Of Tamil Nadu, Under The Prime Minister's Adopt A Village Program. He Has Since Then Been Actively Involved In The Development Of The Village, Providing Basic Amenities Like Clean Drinking Water, Sanitation Facilities, And Building Roads. He Has Also Supported The Education Of The Children In The Village, Providing Them With Scholarships And Books.
In Addition To This, Vikram Has Been Actively Involved In Supporting Relief Efforts During Natural Disasters. He Has Contributed To Relief Funds For The Victims Of The Kerala Floods, The Chennai Floods, And The Hudhud Cyclone In Andhra Pradesh.
Vikram:

Personal life
Vikram met Shailaja Balakrishnan in the late 1980s. In 1992, he married her at Guruvayoor Temple as part of a mass wedding with many other couples. They have a daughter named Akshita, born in 1993, and a son named Dhruv, born in 1997. On October 30, 2017, his daughter married Manu Ranjith, the great-grandson of M. Karunanidhi. His son Dhruv made his acting debut in 2019 with the Tamil remake of the Telugu movie Arjun Reddy called Adithya Varma.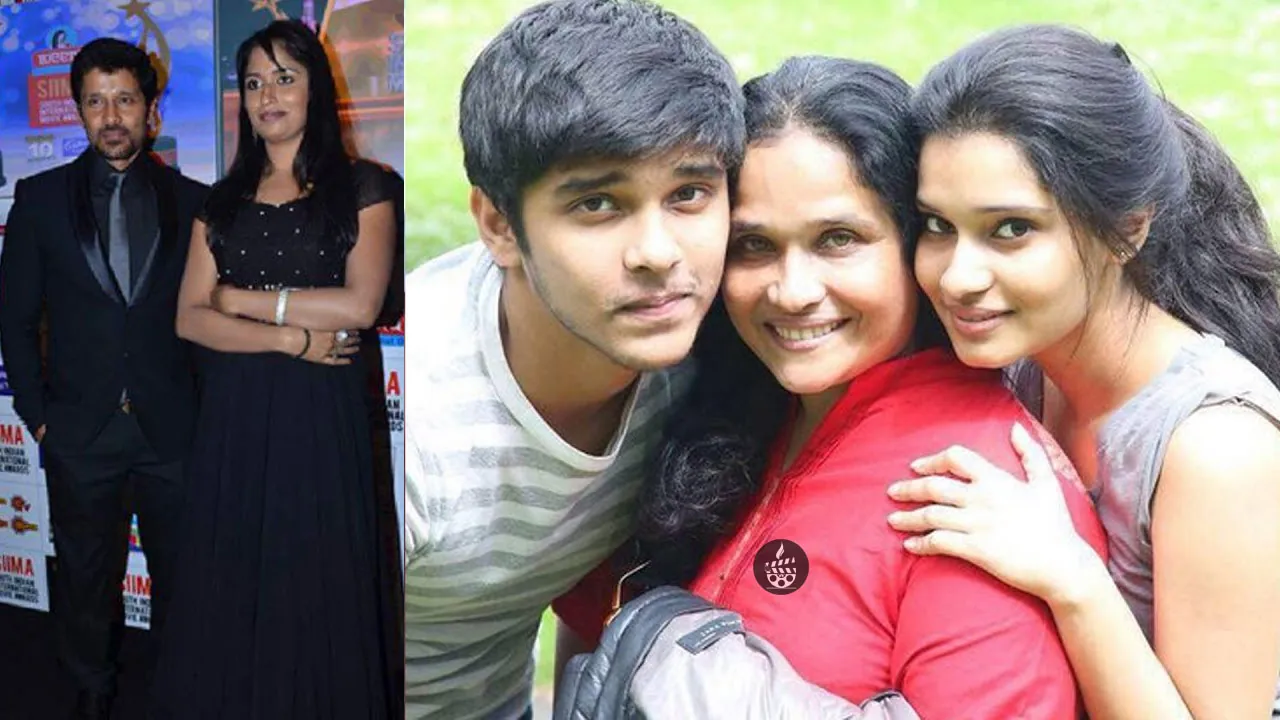 Vikram: Awards
Vikram has won several awards. He has won a total of eight awards, including the Filmfare Award South in 2000, the Filmfare Award South in 2012, the National Award in 2003, the Filmfare Award – Tamil in 2002, the Filmfare Award – Tamil in 2004, the Filmfare Award – Tamil in 2006, the Filmfare Award – Tamil in 2011, and the Filmfare Award – Tamil in 2016.
Stay Connected With Us On Facebook To Stay Updated With The Latest Information On Your Favorite Celebrities' Financial Status, Including Their Income, Assets, And More.