Das Ka Dhamki, a film helmed by Vishwak Sen in which he played dual roles, was released on March 22 amid considerable anticipation. Nivetha Pethuraj portrays the female protagonist in the movie. Prasanna Kumar Bezawada, who wrote Ravi Teja's Dhamaka.On March 22nd, Das Ka Dhamki will be released in theaters, and audiences are eager to learn about Das Ka Dhamki Review.
Das Ka Dhamki Telugu Movie- A Quick Overview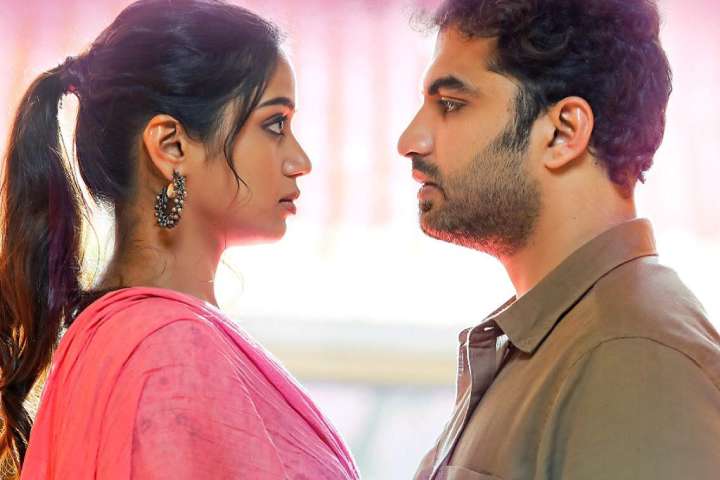 Genre

Drama, Action

Language

Telugu, Hindi, Tamil, Kannada

Cast

Vishwaksen

Akshara Goud 

Rao Ramesh

Rohini Molleti

Shaurya Kare

Director

Vishwaksen

Producer

Karate Raju

Music

Leon James

Cinematography

Dinesh K Babu

Release Date

22 March 2023

OTT Release Date

TBA

OTT Platform

TBA

Story 

Prasanna Kumar Bezawada

Editor 

Anwar Ali

Art Director 

A.Ramanjaneyulu
Das Ka Dhamki Telugu Movie Review

With Das Ka Dhamki, written by Prasanna Kumar Bezawada, director, screenwriter, and dialogue writer Vishwak Sen attempts to make a film in the "eat the rich" genre. While the film has all the elements of a story that should inherently leave you satisfied, how it unfolds tests your patience.
Waiter and orphan Krishna Das (Vishwak Sen) is fed up with the wealthy guests who frequent the five-star hotel where he works with his friends. (Mahesh and Hyper Aadhi). It has become a regular part of their job to be treated disrespectfully, but one day a customer goes too far. Deepthi, his manager (Akshara Gowda), lacks empathy. Frustrated, he decides to spend big money at the same hotel with his friends for at least one day.
When he meets a fashion student named Keerthi (Nivetha Pethuraj), who mistakes him for the CEO of a pharmaceutical company, his day of idleness transforms into a full-fledged, carefully crafted lie. A series of events has now turned his life on its head. He realizes that even if he gets what he has always desired, it may not bring him the respect and dignity he has sought. The initial portion of Das Ka Dhamki is a typical commercial comedy. There are duets in foreign locales (Almost Padipoyindhe Pilla), many laugh thanks to Mahesh and Aadhi, and some emotion due to Das' circumstances and Rao Ramesh's appearance. Despite problematic tropes, an attempt is made to rectify them. However, the film is so predictable that you can see the intermission explosion from a mile away.
The situation changes in the second half. While there appears to be promising on paper, the pace at which the story unfolds on-screen is inconsistent and taxing on the viewer's patience. On the one hand, Vishwak goes against the grain by reversing conventional commercial tropes. Even though nothing is as it seems, the film meanders until its conclusion. In an attempt to give us "twists," the authors go a little too far.
Undoubtedly, the film's most significant flaw is its central theme, which is based on (you guessed it) pharmaceutical drugs. Despite its importance to the plot, you don't care where everything is headed. After a while in the film, people motivated by greed do what they do best, and you can only sit back and wonder when it will all end. The tipping point is reached when an excessive number (O Dollar Pillagaa) is added for good measure. It is simply too much! Still, a little polishing could have made this slick. The choppy editing by Anwar Ali is also detrimental.
Das Ka Dhamki remains watchable despite its flaws solely because of Vishwak Sen. He is a talented actor, whether he is portraying a naive character or adhering to morality. He successfully plays a dual role, which makes you wonder how he'd fare in more nuanced positions. Nivetha Pethuraj is as dependable as ever in her performance and is stunning. The remaining cast members perform their functions well. Rohini seems underutilized in a place that could have been much more significant. The background score composed by Leon James is more interesting than his music. The cinematography of Dinesh K Babu is good.
Overall, Das Ka Dhamki is a film with unrealized potential. It is only partially effective and spends its conclusion establishing a conflict for a sequel. Did it require as many expletives? Probably no. Could it have benefited from some refinement? Yes. Perhaps they'll do so in the next segment!
Final Verdict
Overall, Das Ka Dhamki is partially entertaining. The film's first half is satisfactory, while the second half is subpar. A simple story is presented with some amusement and numerous unsatisfying twists. The film Vishwaksen is lively but does not fully live up to the hype. You can give the movie a shot but it should temper your expectations.