The highly anticipated Yellowstone prequel, "1923," left fans on the edge of their seats with its gripping first season. As we eagerly await the second installment, let's delve into what we know about the release date, cast, plot, trailer, where to watch, and some frequently asked questions.
1923 Season 2 Release Date
---
According to Digitalspy, an exact release date for 1923 Season 2 has not been announced; fans can expect to see the Dutton origin story continue in early 2024. Filming has yet to commence, and the scripts are still being written, indicating a longer wait for the new season. Stay tuned for updates on this matter.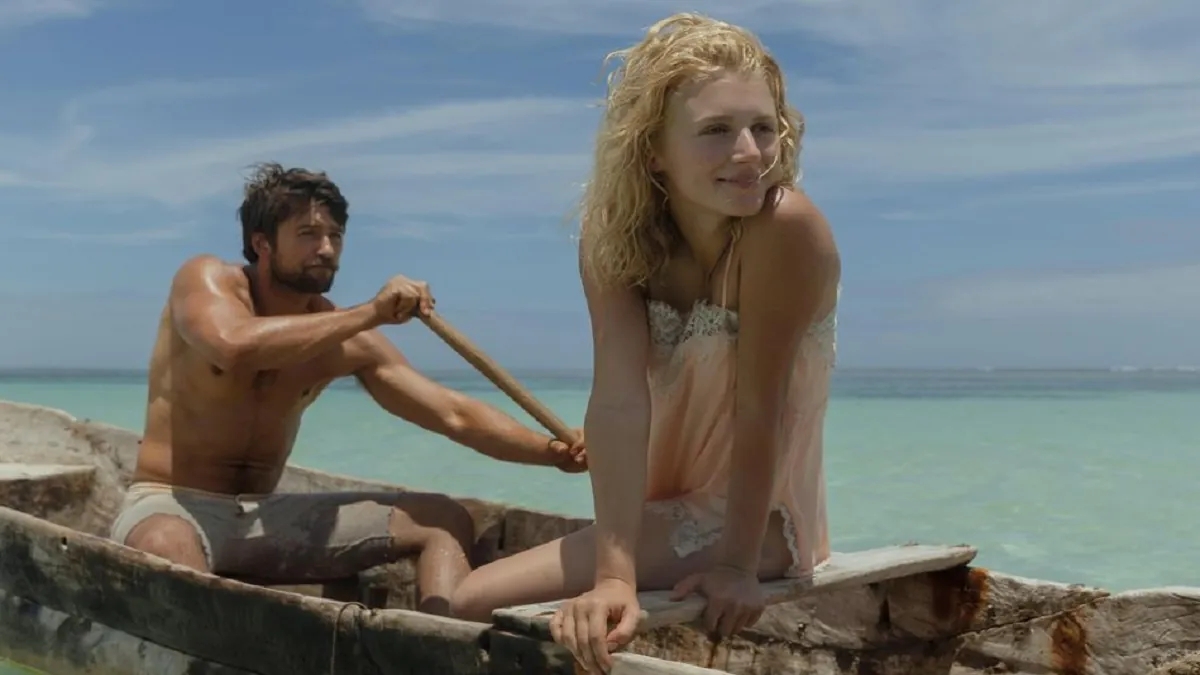 You Can Also Take A Look At Other Web Series And Tv Shows' Upcoming Seasons' Release Dates We Have Covered:
1923 Season 2 Cast
---
 The talented cast of 1923 is expected to return for the second season, including:
Helen Mirren as Cara Dutton

Darren Mann as Jack Dutton

Brandon Sklenar as Spencer Dutton

Harrison Ford as Jacob Dutton

Robert Patrick as Sheriff William McDowell

Michelle Randolph as Elizabeth Strafford

Jerome Flynn as Banner Creighton

Aminah Nieves as Teonna Rainwater

Timothy Dalton as Donald Whitfield

Sebastian Roché as Father Renaud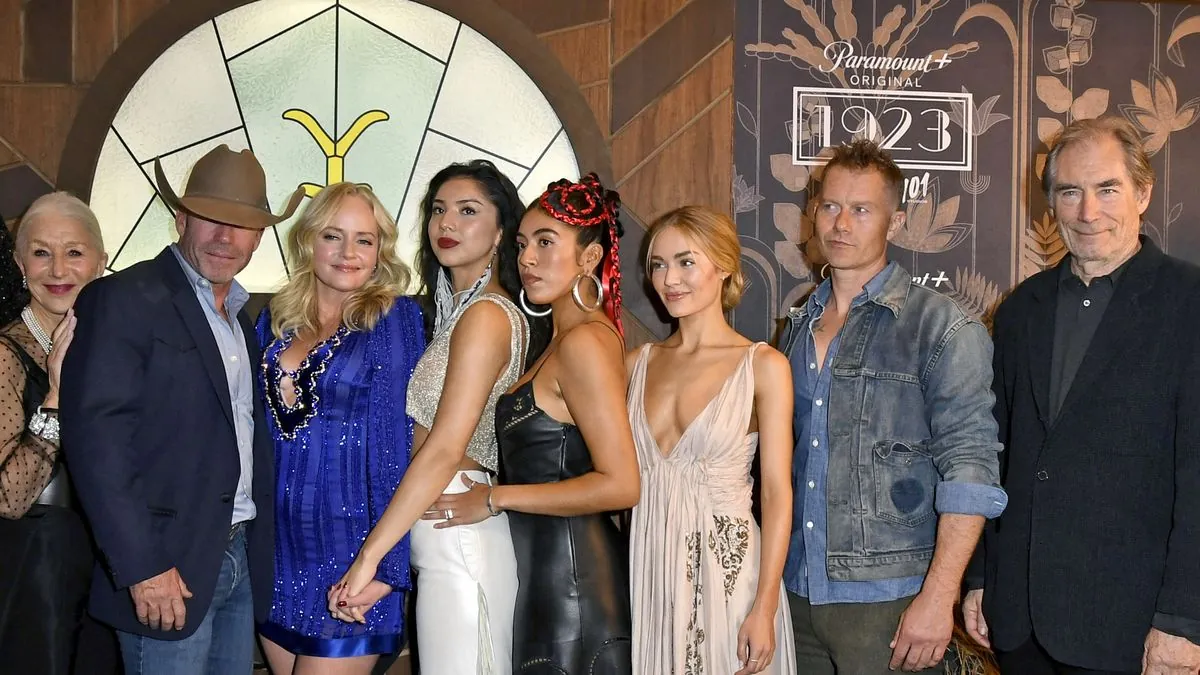 1923 Season 2 Plot
---
 As the scripts are still being developed, the precise plot details for 1923 Season 2 are yet to be revealed. However, several storylines are expected to unfold based on the intense finale of Season 1. The Dutton family's uncertain future lies in the balance as they grapple with possessing their ranch and needing to repay Donald Whitfield.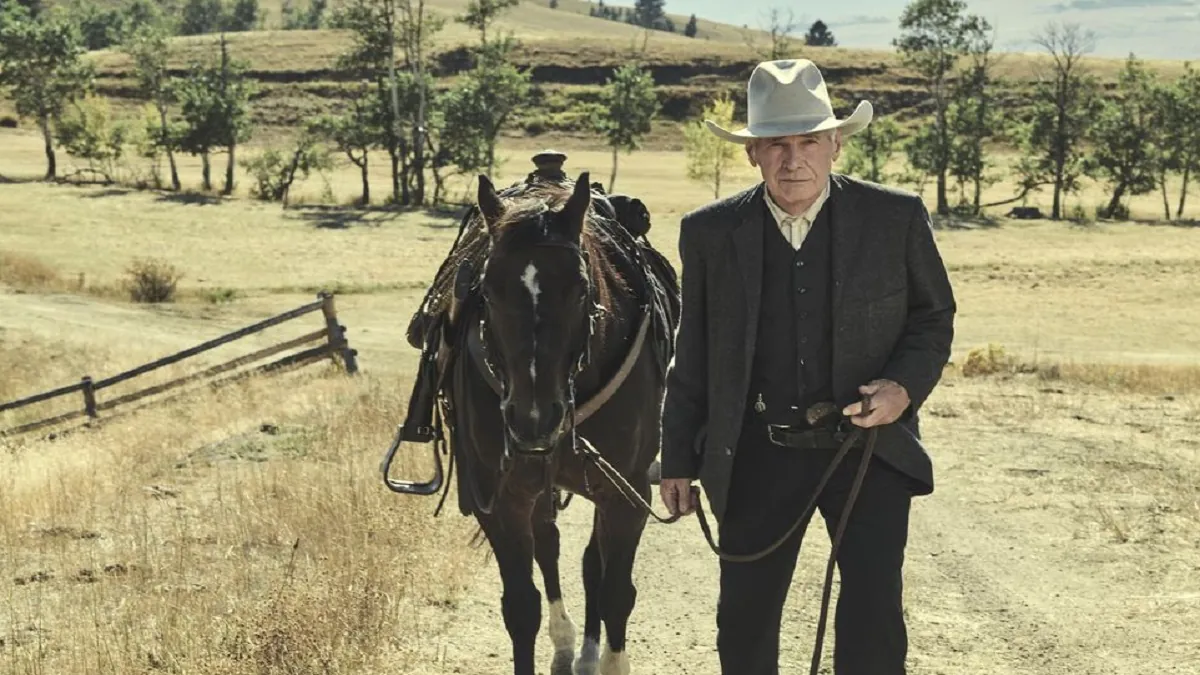 Elizabeth's emotional turmoil following her miscarriage will likely play a significant role in her character's development. Meanwhile, newlyweds Alexandra and Spencer will face the repercussions of Arthur's death, which will continue to haunt them.
Why The Production Of 1923 Season 2 Is Delayed?
---
According to economictimes, due to the ongoing WGA strike and the absence of a new contract from the AMPTP, the production of the second season of 1923 experienced a setback. The cast and crew had planned to begin filming in Montana in June 2023 but have been prevented from doing so due to these circumstances. The strike's duration is unknown, making it difficult to predict when production will resume.
Is There Any Trailer For 1923 Season 2?
---
 At present, no official trailer has been released for 1923 Season 2. Fans must wait patiently to glimpse the next chapter of the Duttons' lives. Watch for updates on the trailer's release, which will generate further excitement.
Where to Watch 1923 Season 2?
---
1923 can be exclusively streamed on Paramount+, the streaming platform home to the Yellowstone series. Viewers can catch up on all episodes of 1923 Season 1 on Paramount+, ensuring they are prepared for the highly anticipated second season.
Frequently Asked Questions (FAQs)
---
Will 1923 Season 2 be released in 2023?
 No, it is unlikely. Fans can expect to see the second season of 1923 in early 2024.
Who will be returning for 1923 Season 2? 
The main cast members from Season 1, including Helen Mirren, Darren Mann, Brandon Sklenar, Harrison Ford, and others, are expected to reprise their roles in Season 2.
What can we expect from the plot of 1923 Season 2?
 While the precise details are unknown, the second season will likely explore the Duttons' struggle to retain their ranch, Elizabeth's emotional journey, and the aftermath of Arthur's death for Alexandra and Spencer.
When will the trailer for 1923 Season 2 be released? 
As of now, there is no confirmed release date for the trailer. Fans should stay tuned for updates from the show's official channels.
Where can I watch 1923? 
You can stream all episodes of 1923, including Season 1, exclusively on Paramount+.
Will there be a crossover with the main Yellowstone series? As 1923 is a prequel to Yellowstone, it is possible that some connections or references to the main series may be made, but no official confirmation has been provided.
Conclusion
---
In conclusion, fans of 1923 eagerly anticipate the second season, which is expected to arrive in early 2024. The stellar cast, including Helen Mirren and Harrison Ford, will continue to captivate viewers with their performances. As we await further updates on the plot and trailer, fans can stream all episodes of 1923 Season 1 on Paramount+.
To Learn More About Upcoming Web Series Releases, Follow Us On Twitter. We Regularly Post Content Related To This Topic and other Interesting Topics.