Doom Patrol is an American superhero television series developed by Jeremy Carver. The Doom Patrol is based on the DC Comics superhero team of the same name, specifically Grant Morrison's run on the title. The first season was released on February 15, 2019, but it was only available on the DC Universe streaming service.
During the second season, shows were available on both DC Universe and HBO Max at the same time on June 25, 2020. The third season started on September 23, 2021, and was only available on HBO Max. The show was extended for a fourth season in October 2021 and started on December 8, 2022 and conclude on November 9, 2023.
As the fourth season of Doom Patrol has ended, fans are eagerly anticipating Season 5. They want to know more about Doom Patrol Season 5. In this article we will provide you with all the details about Doom Patrol Season 5.
Will There Be A Doom Patrol Season 5?
According to Tv Series Finale, Doom Patrol season 5 has been officially cancelled by HBO. The Doom Patrol series ended after Season 4. The DC Universe kept going with James Gunn and Peter Safran in charge, which meant that DC shows like Doom Patrol and Titans were in danger. Both of these shows were surprises in the superhero field because they were different. So, they kept their large fan groups for four seasons. MAX shut them down in late January 2023, which was bad news for those fans.
When they said they were ending, an HBO Max representative said:
"While these will be the final seasons of Titans and Doom Patrol, we are very proud of these series and excited for fans to see their climactic endings. We are grateful to Berlanti Productions and Warner Bros. Television for making such thrilling, action-packed, heartfelt series. We thank Titans showrunner Greg Walker, executive producers Greg Berlanti, Akiva Goldsman, Sarah Schechter, Geoff Johns, Richard Hatem, and the team at Weed Road Pictures. For Doom Patrol, we celebrate showrunner Jeremy Carver and executive producers Greg Berlanti, Sarah Schechter, Geoff Johns, Chris Dingess and Tamara Becher-Wilkinson. For four seasons, fans have fallen in love with the Titans and Doom Patrol, investing in their trials and tribulations, and in their legendary battles saving the world time and time again."
Doom Patrol Series Cast 
Doom Patrol, which was part of newly minted Oscar nominee Brendan Fraser's return to Hollywood, reimagines some of DC's most recognized superheroes: "Robotman" aka Cliff Steele (Fraser), "Negative Man" aka Larry Trainor (Matt Bomer), "Elasti-Woman" aka Rita Farr (April Bowlby), "Crazy Jane" (Diane Guerrero), "Cyborg" aka Victor Stone (Joivan Wade), joined by former super-villain "Madame Rouge" aka Laura de Mille (Michelle Gomez). The series also stars Skye Roberts, Riley Shanahan and Matthew Zuk.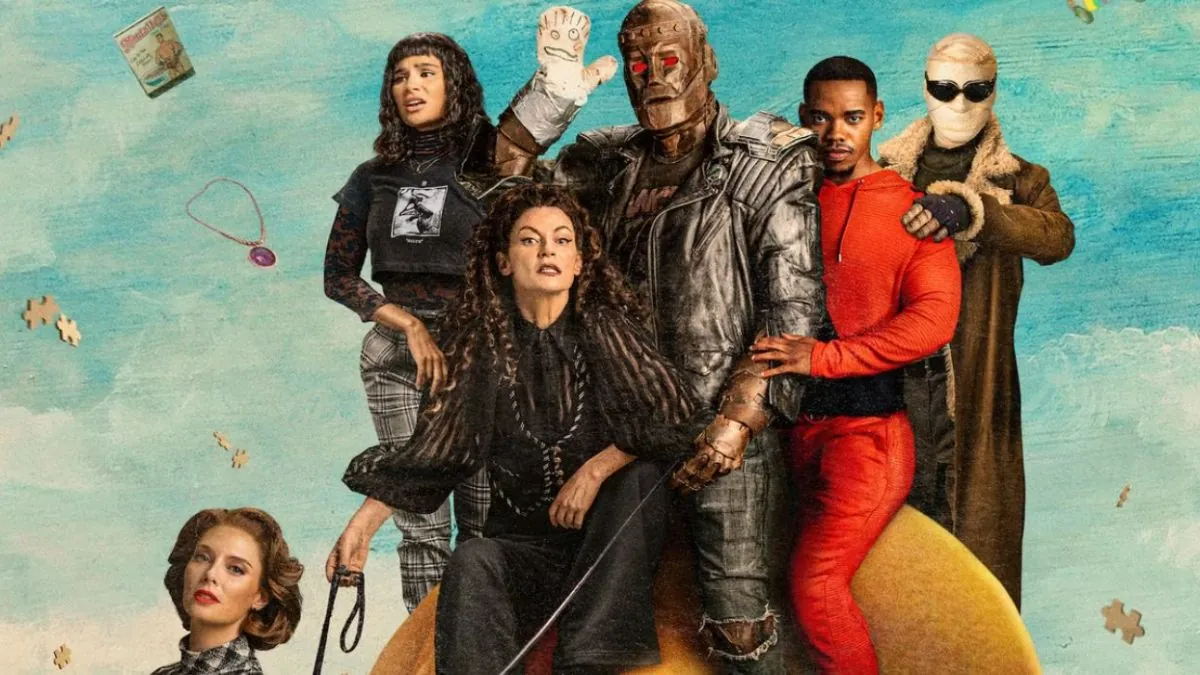 Where To Watch Doom Patrol Series?
You can watch the all season 1 to 4 of Doom Patrol on HBO Max.
You Can Also Take A Look At Other Web And TV Shows' Upcoming Seasons' Release Dates We Have Covered:
Be Entertained And Informed With The Latest News At Topmovierankings.com!