Gangs Of London Season 3 officially renewed By Sky. The hit series returns with an even more exciting new chapter in its Action thriller. Gangs of London is a British television show made by Gareth Evans and Matt Flannery. It is Based on the 2006 video game with the same name. It is about the fights between rival gangs and other crime organizations in present-day London.
The first season debuted on April 23, 2020, on Sky Atlantic. In June 2020, a second series was announced. The second season started on October 20 2022, in the UK and Germany and on November 17 2022, in the US. In November 2022, a third series was announced.
After learning about the announcement for season 3, many people are even more excited to know about the release date and what unfolds in the upcoming season. This article will discuss Gangs Of London Season 3 including its release date, cast, plot & more.
Gangs Of London Season 3 Renewed!
Gangs of London season 3 is officially renewed by Sky, which is good news for people who like wild and bloody stories about crime gangs. Sky's hit gangster story, known for its big plot twists and brutally violent action scenes, has been a hit in both the UK and the US, and after Corin Hardy directs Season 2, it will be back for another round of nasty things. Sky tweeted the news and a promo video that promised more flying bullets.
News just in, gangsters… #GangsOfLondon series 3 is confirmed. pic.twitter.com/eF8ukMt9AK

— Sky TV (@skytv) November 29, 2022
Gangs Of London Season 3: Release Date
Gangs Of London Season 3 Release date has not been announced yet by the makers or any of the stars. There are a few unanswered questions (listed below) that we need to know. The show's director, Corin Hardy, said this about his plans for season three:
"It's one hundred percent set up for a third season. I think you always plan to tell your story and hope that you're lucky enough to continue it but ultimately it's down to how it gets received."
Gangs of London took at least a year to put together because it had so much to do. Season 3 should come out in mid 2024 if a date is coming soon.
Gangs Of London Season 3: Cast
Gangs of London Season 3 has not yet announced its new cast. The third season's cast will include both returning characters from the first two seasons as well as some new ones that the creators may introduce in the forthcoming story. Sean Wallace, who played Joe Cole, just made a comeback.
We can also expect the following to come back:
Michelle Fairley as Marian Wallace
Brian Vernel as Billy Wallace
Orli Shuka and Luan
Asif Raza Mir as Asif Afridi…
Narges Rashidi as Lale
Jahz Armando as Saba
Fady Elsayed as Faz
Floriana (Arta Dobroshi), who betrayed the Wallaces at the last minute, and Koba (Waleed Zuaiter), Afridi's enforcer, didn't make it through the street fights. Koba stepped on too many wrong shoes, and a poisoned chip shop patty killed him. Alex Dumani, played by Paapa Essiedu, didn't even make it past the first show. Alex killed himself because he thought he could never get away from the Investors.
Gangs Of London Season 3 Plot: What Will Happen?
Sean and Elliot's lives changed significantly after the season two end of Gangs of London. When the latter's father died, he got along with everyone involved. Because of this, Koba died, and Billy Wallace was severely hurt.
He was just a pawn in his plan to get back at Sean, who told him to kill his father. While Sean was in jail for killing Koba, Elliot moved up the ranks and became the new leader of the criminal underground in London.
When it came, the Dumanis were right next to him. Gangs of London Season 3 will take place in this bright new world with Elliot as the boss. Sean's attack on the investors before he went to jail has left them helpless. No one knows how the new government will work now that a former undercover cop is in charge.
One thing that will never change is that he won't rule without trouble. Sean may be in jail, but if he can live through death, there's no way he won't make it through this. Since Billy will be with him, he won't have to wait long to return to the top. Billy and Sean's troubled relationship with their mother will add more stress to their lives.
Since her betrayal of Sean led to Billy's jail time, neither will likely forgive her. At the end of the season, it was also shown that Lale was still living, which was a surprise. When we last saw the leader of the Kurds, she was giving her boyfriend Sean back after killing Mr Afridi and fighting her way out of his prison. Although Afridi didn't kill Lale, the two of them have become friends since then.
Sean should be careful because he knows what they say about a woman who has been wronged. No matter what happens, season three will still focus on how different the place with the same name is.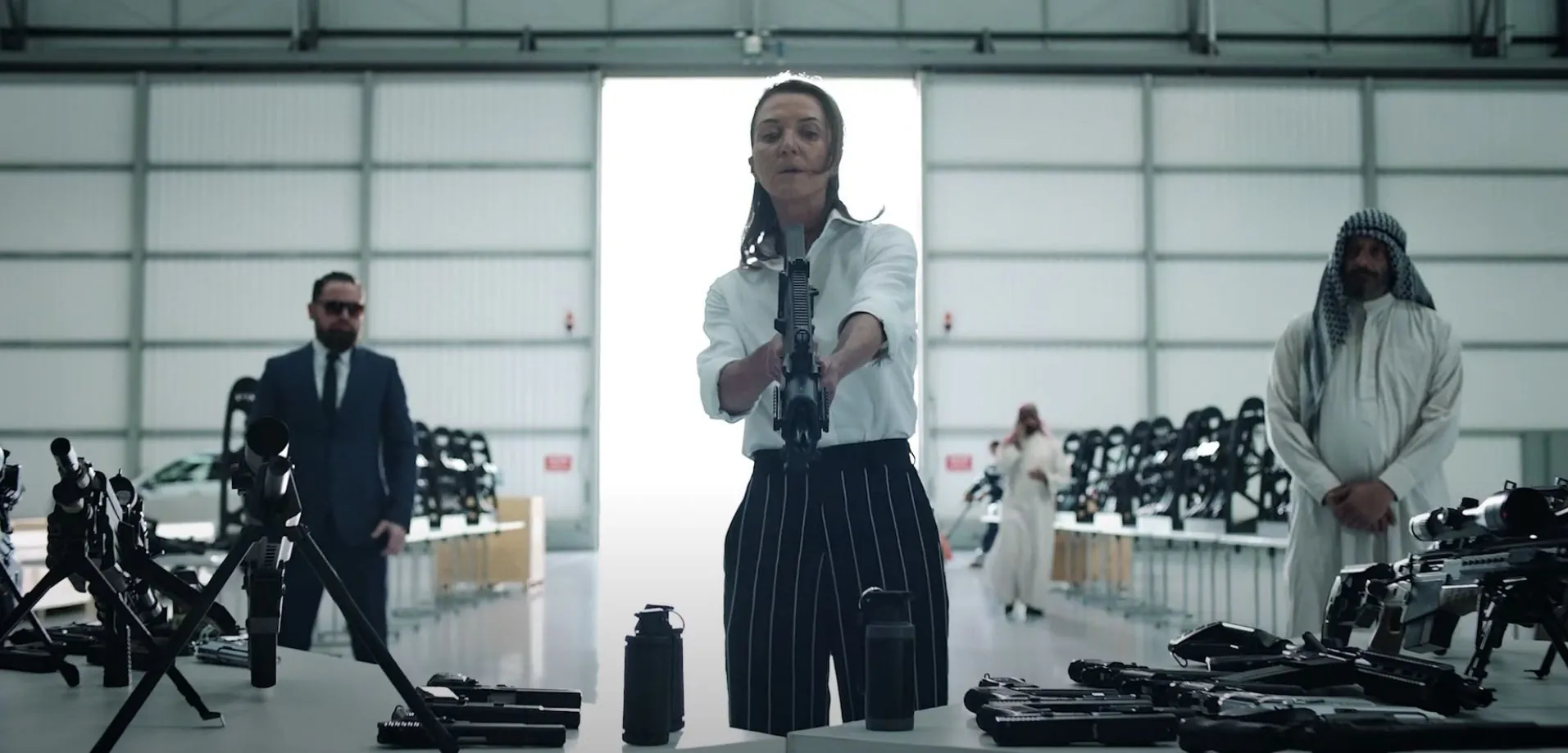 Where To Watch Gangs Of London Season 3?
You can watch the first two seasons of Gangs Of London on Sky, and Season 3 will likely be on the same site.
Is There A Trailer Available For Gangs Of London Season 3?
No, there is no trailer available for Gangs Of London Season 3. For now, you can watch the trailer for Gangs Of London season 2 below.
You Can Also Take A Look At Other Web Series And TV Shows' Upcoming Seasons' Release Dates We Have Covered:
Be Entertained And Informed With The Latest News At Topmovierankings.com!