Are you eagerly awaiting the release of Beef Season 2 on Netflix? If so, you are not alone! Since its initial release, Netflix's famous web series Beef has been a sensation. Fans have been eagerly awaiting news of its much-anticipated second season, wondering when Netflix Series Beef will be Renewed.
Has Netflix Series Beef Renewed For A Second Season?
---
According to premiere dates, Netflix has not yet announced a second season of Beef, but that does not eliminate the possibility. According to Economictimes, no official confirmation is that "Beef" will return for a second season, but rumors indicate that the comedy-thriller will likely return. The first ten episodes were not released until April 7, 2023, and it can take months for the streaming service to confirm future seasons.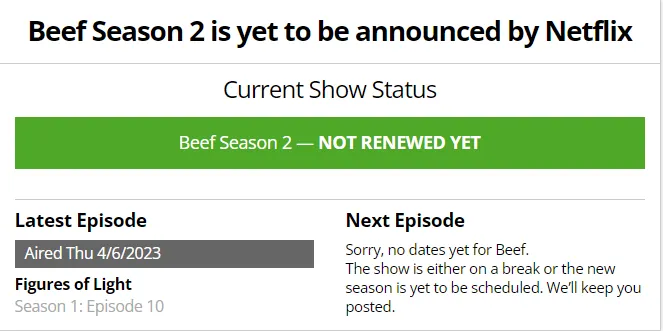 Lee also told Rolling Stone, 
I wanted it to have a conclusive feel just in case," he says, "but there are a lot of ideas on my end to keep this story going. I think should we be blessed with a season two; there's are a lot of ways for Danny and Amy to continue. I have one huge general idea that I can't say yet, but I have three seasons mapped out in my head currently."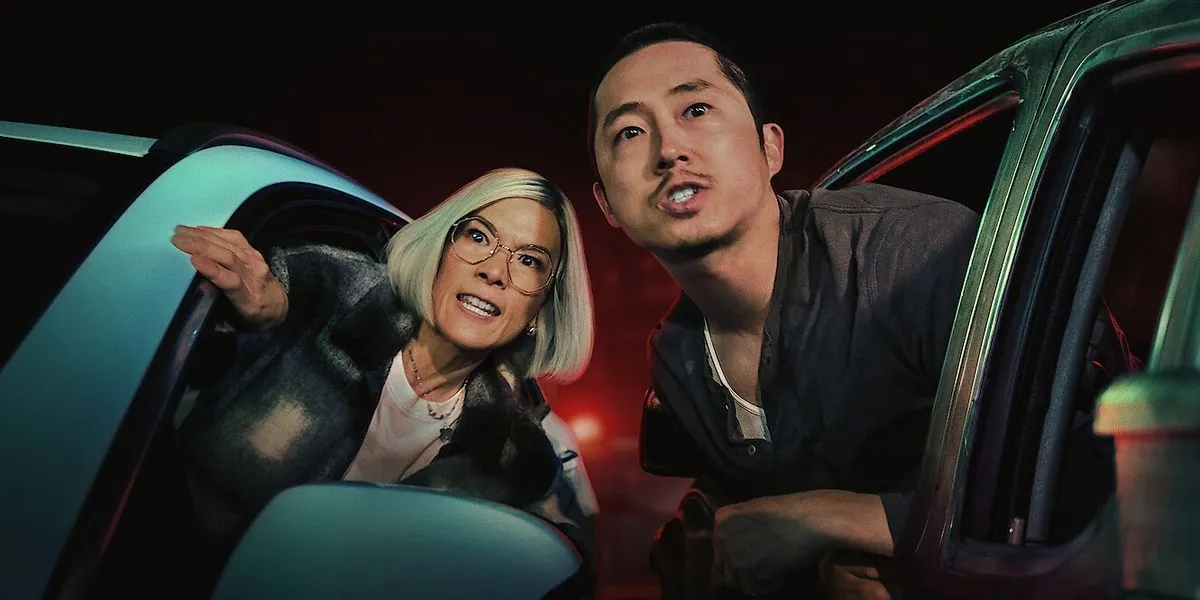 Beef Season 2 Release Date Speculation
---
Although there has been no official announcement about the release date for Beef's second season, industry insiders speculate that it wouldn't arrive until early 2024. This news might be a bit of a disappointment for ardent fans hoping to see what happens next with some cliffhanger moments from the end of last season. However, an extended wait time means that producers could allocate more resources to ensure each episode is top quality and meets viewers' expectations.
 If you love Beef, you're likely a fan of web series, so you should check out our list of the most essential television series release date of all time.
Will Danny And Amy not be present in Season 2 of Beef?
---
We have more bad news. Even if a second season is produced, it may not feature Danny and Amy. According to series creator Lee Sung Ji, he initially envisioned Beef as an anthology in which each season would focus on a different set of characters. He admits, however, that he has fallen in love with Danny and Amy.
What is Beef on Netflix about?
---
The official Netflix synopsis explains:
"A road rage incident between two strangers — a failing contractor and an unfulfilled entrepreneur — sparks a feud that brings out their darkest impulses."
Amy Lau (played by Ali Wong) and Danny Cho (played by Steven Yeun) are strangers locked in an ongoing feud, which reaches its climax in a dramatic wilderness scene in this dark comedy.
Where Can I Watch The Webseries Beef Online?
---
All episodes of Beef are currently available on Netflix for streaming.