Reacher Season 2 was confirmed by Prime Video shortly after the first season proved to be a hit for the streaming service. The first season of Reacher was a smashing success, quickly becoming one of Prime's top five most-watched shows.
The series, based on Lee Child's debut book "Killing Floor," saw ex-military investigator Jack Reacher uncover a massive underground counterfeiting operation in the quiet town of Margrave, Georgia. The Reacher Season 2 Prime Video release date is right around the corner, and viewers are wondering when they can start streaming the series.
In this article, we'll dive deeper into what fans can expect from the highly-anticipated second season of Reacher, from the returning cast members to the intriguing plot developments that will keep us on the edge of our seats. So mark your calendars and prepare for an adrenaline-fueled ride with Jack Reacher in Season 2!
Reacher Season 2 Release Date Speculation
According to Yahoo.com, The Reacher Season 2 will be release date on December 2023.. The exact release date is yet to be revealed by Prime Video. The series was renewed for a second season shortly after its debut in 2022.
Reacher Season 2 Production Status
Based on Reacher's official Instagram account, Season 2 started shooting in September 2022. Alan Ritchson wrote on his Instagram about the end of Season 2 production in February 2023.
For More Details On When Other Web Series And TV Shows Will Be Available, Check Out The Posts Given Below:
Reacher Season 2: Cast List
Alan Ritchson will return as Jack Reacher, that's for sure. Reacher's old co-worker Frances Neagley, played by Maria Sten, will also return. Serinda Swan, who plays Karla Dixon, Rory Cochrane, Domenick Lombardozzi, Ferdinand Kingsley, Ty Victor Olsson, Josh Blacker, and Al Sapienza, are among the new cast members for Season 2 of Reacher.
Here is the full cast list for Reacher Season 2:
Alan Ritchson as Jack Reacher
Maria Sten as Frances Neagley
Maxwell Jenkins as young Jack Reacher
Serinda Swan as Karla Dixon
Rory Cochrane
Domenick Lombardozzi
Ferdinand Kingsley
Ty Victor Olsson
Josh Blacker
Al Sapienza
Dean McKenzie
Shannon Kook-Chun
Luke Bilyk
Andres Collantes
Edsson Morales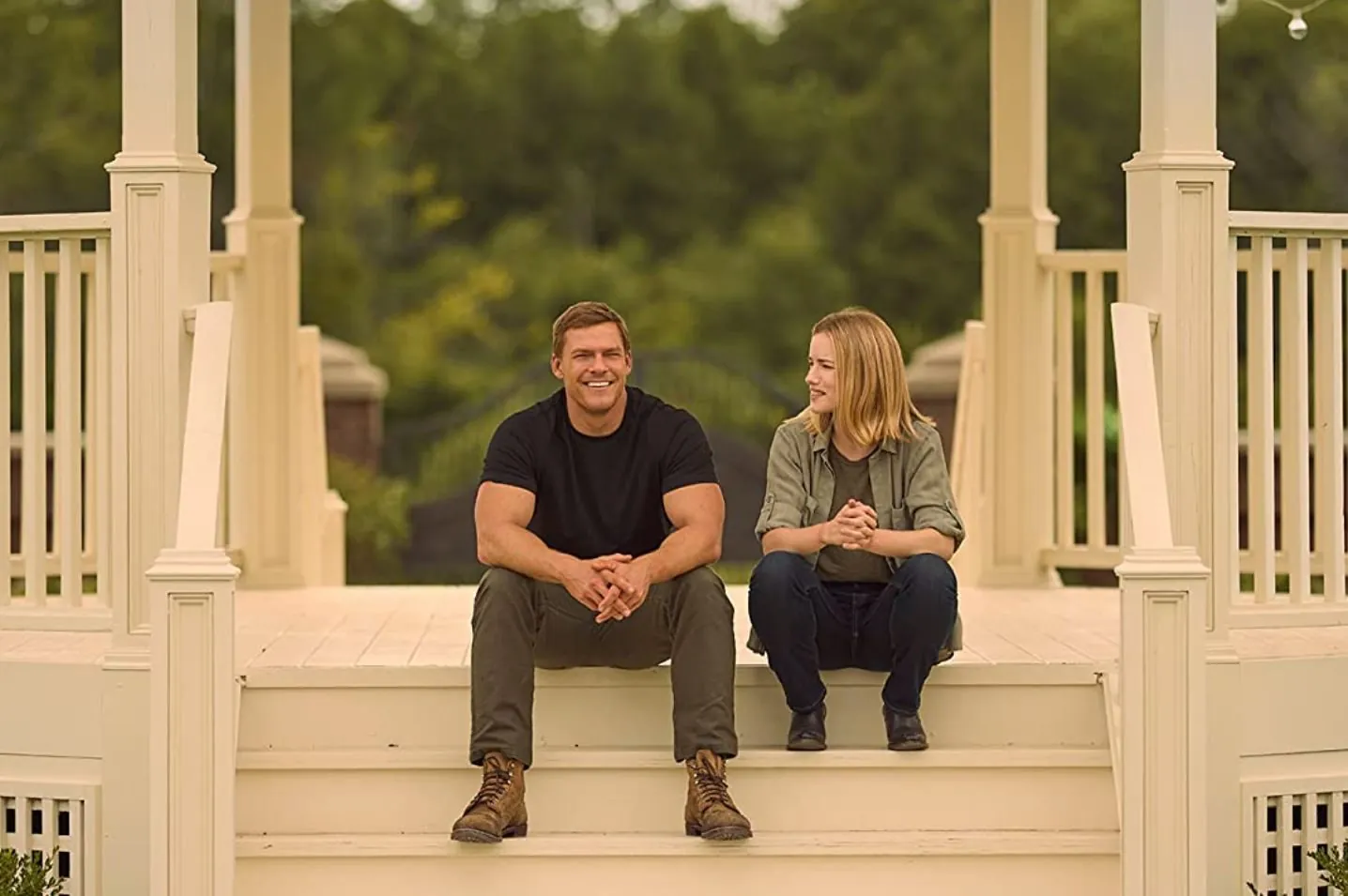 What Happened In The Last Season Of Reacher?
The first season of Reacher is based on Lee Child's first book, Killing Floor. The main stories are about how an ex-army soldier named Jack Reacher accidentally finds out that his brother was killed in the quiet town of Margrave, Georgia. After promising to get payback, revenge, and justice, he teams up with local police officers Roscoe Conklin and Oscar Finley to find a huge secret counterfeiting operation with ties to South America.
Several South American groups and the Kilner Foundation, which owned Margrave, helped fund and run the business. In just a few days, Reacher turns the whole town upside down, kills a few corrupt leaders, gives Roscoe some peace, and looks absolutely amazing while kicking far too much behind.
Reacher Season 2: Plot
David O'Donnell (Shaun Sipos) and Karla Dixon (Serinda Swan) were part of Reacher's research team. Some will likely be targeted by the unknown conspiracy that Reacher will fight. We will see the whole team, but we are still determining whether it will be in memories. This group includes Calvin Franz, Stan Lowery, Manuel Orozco, Jorge Sanchez, and Tony Swan. A.M., played by Ferdinand Kingsley, is an assassin who has been called a "ghost" and will probably be available for hire. It could be on the good guys' side, but most likely not. Shane Langston, played by Rory Cochrane, is the last person we see. He was a detective in New York and now works as the head of security for a private security company.
Where Can I Watch Reacher Season 2?
You will be able to watch Reacher season 2 exclusively on Prime Video when it drops. This will be the only place to watch it, as it's an Amazon production.
Is There A Trailer Available For Reacher Season 2?
Even though there isn't an official trailer, Prime Video released a "sizzle reel" on YouTube on July 13 in honour of Prime Day. This gave fans their first look at Season 2 of the show and clips from other upcoming Prime Video shows like Mr. & Mrs Smith, Gen V, and Candy Cane Lane.
Will There Be A Reacher Season 3?
If Season 2 proves successful, there is a strong possibility of a Reacher Season 3. With a wealth of source material, the series has ample room for further exploration of Jack Reacher's adventures. Fans of the books can look forward to Amazon Prime's continued commitment to bringing their beloved character to life on the screen.
Similar Web Series Like : Reacher
If you are looking for similar web series that feature action, crime, and mystery elements, here are some recommendations
Sherlock" – A modern adaptation of Arthur Conan Doyle's classic detective stories, featuring Sherlock Holmes and his partner Dr. John Watson solving complex crimes in contemporary London.
"Mindhunter" – This series is based on true crime and follows FBI agents as they delve into the minds of serial killers to understand their psychology and motives, helping them solve ongoing cases.
"True Detective" – An anthology series where each season follows different detectives working on a different case, exploring deep and dark mysteries.
"Bosch" – Based on Michael Connelly's novels, the series follows Harry Bosch, an LAPD detective, as he works on solving challenging and often dangerous cases.
"The Mentalist" – A former psychic medium turned consultant uses his keen observational skills to assist the California Bureau of Investigation in solving crimes
Be Entertained And Informed With The Latest News At Topmovierankings.com!