The hit reality show "Selling Sunset" has captivated audiences for over six seasons with its luxurious properties and fiery drama. Selling Sunset season 6 aired on May 19, 2023. At the very end of the final episode of the season, a supercut of clips from Selling Sunset season 7 was shown to give viewers an idea of what to expect from the upcoming season. With some intense moments, the preview was a drama-filled montage of the agents from The Oppenheim Group, clearly defining the new social structure of the office.
Fans eagerly await the return of their favorite real estate brokers for Season 7, which has already been filmed. In this article, we've got you covered with all the exciting details, including the release date and the charismatic cast. Get ready to immerse yourself once again in the glitz and glamour of "Selling Sunset" as we reveal what's in store for Season 7!
Selling Sunset Season 7 Officially Confirmed!
Netflix renewed Selling Sunset for both Season 6 and Season 7 back in June 2022. Chrishell Stause then took to Instagram to reveal that filming had already begun that summer, writing, "CONGRATS to this fun, lovable, crazy group!"
Selling Sunset Season 7: Production Status
In an interview at the end of March 2023 with E! News, El Moussa shared: "Season seven is filming right now, but I've been off maternity leave and I've been excited to get back to work. And so far, I've not been called back."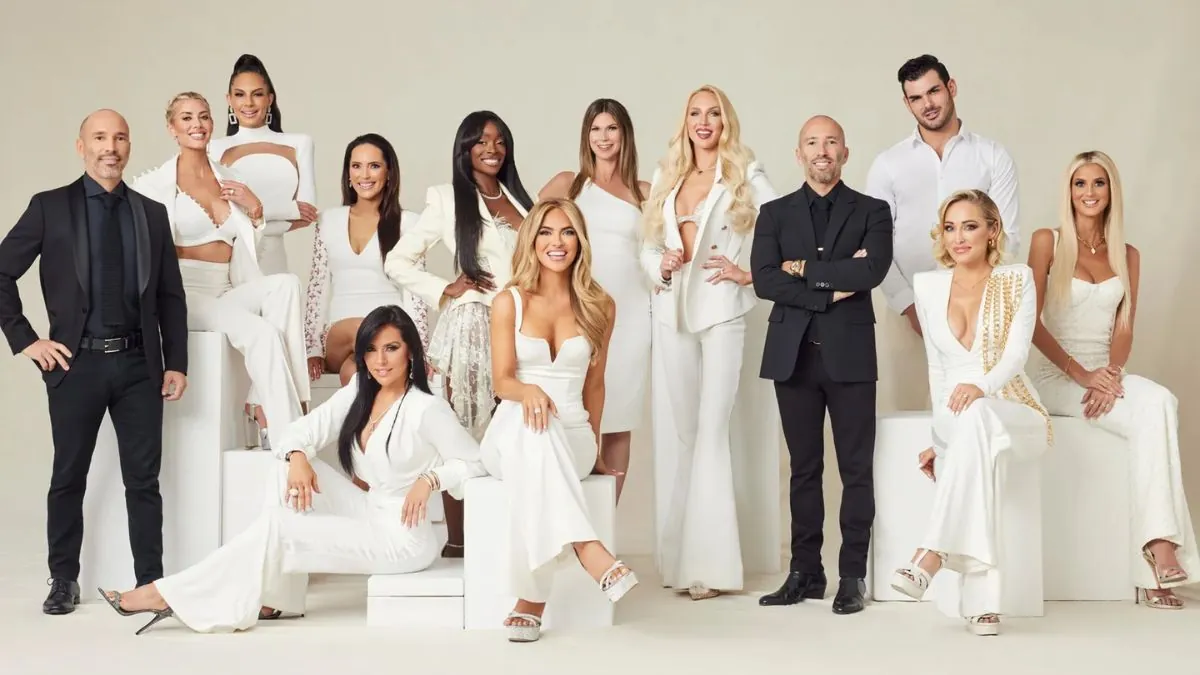 Selling Sunset Season 7 Release Date
Selling Sunset season 7 has yet to set a release date, but since seasons 6 and 7 were announced simultaneously, we hope they don't make us wait too long.
Beginning with season 2, Netflix has simultaneously produced two seasons. Those back-to-back seasons have been released relatively close together. Seasons 2 and 3 were released three months apart in May and August of 2020. Seasons 4 and 5 were released five months apart in November 2021 and April 2022.
According to Tomsguide, Since seasons 6 and 7 were also shot concurrently, we expect season 7 to premiere within six months. This should occur in the late fall of 2023.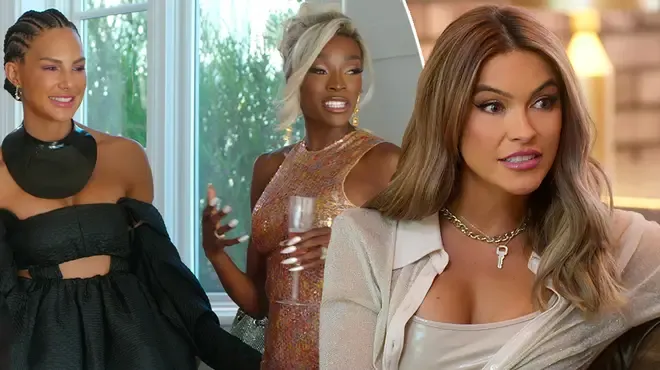 If you are interested to know the release dates of some other movies, check
Will Season 7 Be the Last Season?
While Netflix has not made any official announcements regarding Selling Sunset's future beyond Season 7, the show's popularity and ongoing drama make it likely to continue for some time. The explosive dynamics between the cast members, especially the conflict between Chrishell and Nicole, indicate that there is still much to be explored in future seasons.
Selling Sunset Season 7 : Cast 
While Netflix has not officially confirmed the cast for Season 7, probably, critical figures like Chrishell Stause, Jason Oppenheim, Mary Fitzgerald, Emma Hernan, Heather Rae El Moussa, Amanda Smith, Davina Potratz, and Chelsea Lazkani will return. The two new cast members from Season 6, Bre Tiesi and Nicole Young, have already been announced to reprise their roles in Season 7.
Although some new faces may be introduced, it is unlikely that Season 7 will bring significant changes to the cast. However, the screen time each cast member receives may vary, as Heather Rae El Moussa expressed her frustration about not being called back for filming after her maternity leave. It is uncertain if she will have a prominent presence in Season 7 as a new mom. Former agent Christine Quinn, who left the show on unfavorable terms, has confirmed that she will not be returning.
What To Expect In Selling Sunset Season 7?
The end of Season 6 left us with many questions to answer.
Bre and Chelsea have been fighting all season and aren't getting anywhere. Chrishell and Nicole's long-running fight has turned into severe accusations and a drug test, and they will end up in court. Meanwhile, Stause's relationship with Mary Fitzgerald seems to be over. Mary and Jason aren't helping Chrishell anymore, so it seems likely that she will take some time off to go on tour with her boyfriend, G Flip, in Australia.
The introduction for Selling Sunset season 7 shows that there is still work to be done, even though there are some lovely homes and nice clothes. Nicole states that she thinks Stause "gets away with murder", later saying, "someone has a plan to take me down, in any dirty manner possible", with this voiceover accompanied by visuals of Chrishell and Emma having a photoshoot with a leash.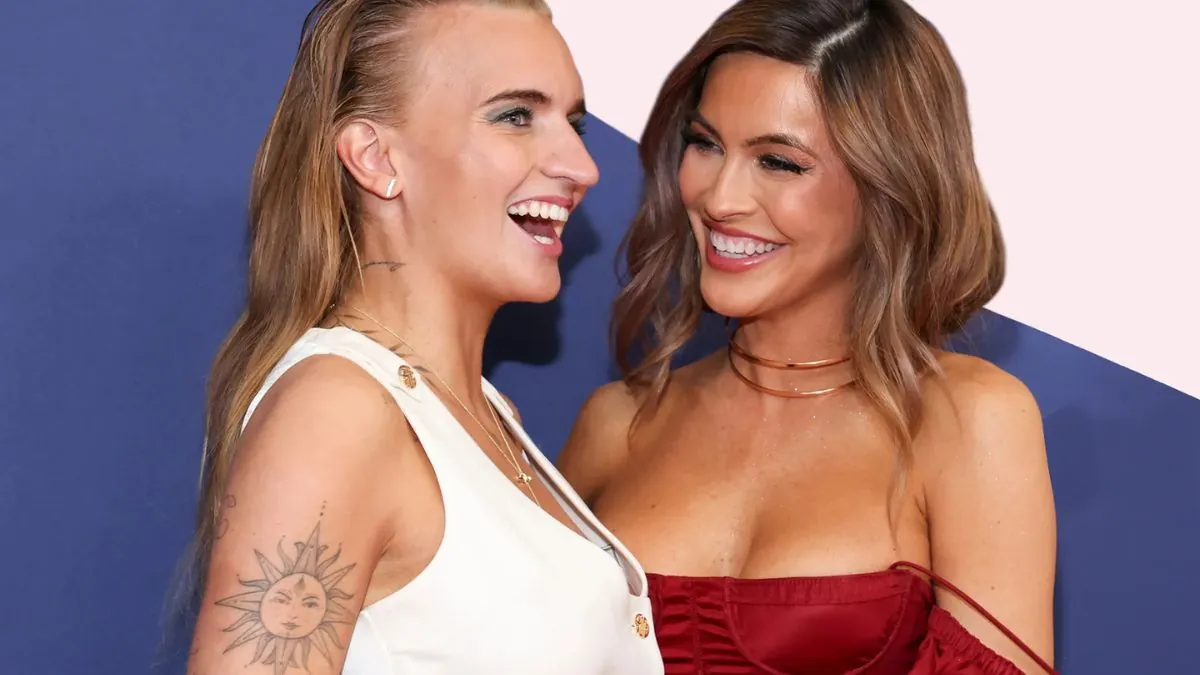 Where To Watch Selling Sunset Season 7?
You can watch Seasons 1 to 6 on Netflix. When Season 7 is released, you will be able to watch it on the same platform.
Conclusion
As Selling Sunset continues to captivate audiences worldwide, the anticipation for Season 7 grows. The confirmation of its renewal and the completion of filming have set the stage for another season filled with abundant properties, tense relationships, and unexpected twists. Fans can look forward to the release of Selling Sunset Season 7, expected to arrive by the end of 2023, delivering the perfect blend of real estate glamour and reality TV drama.
To Learn More About Upcoming  Web Series Upcoming Season Releases, Follow Us On Twitter. We Regularly Post Content Related To This Topic, As Well As Other Interesting Topics.