Tulsa King the gripping TV series featuring Sylvester Stallone is back for season 2.  The exciting news was announced by Paramount+. Stallone portrays a Mafia capo recently released from prison, sent to Tulsa, Oklahoma, where he begins establishing a criminal organization. With the first season receiving positive responses from both audiences and critics, fans eagerly await Season 2, anticipating what lies ahead.
Finally, Paramount has officially renewed Tulsa King for Season 2. Now, fans are eagerly anticipating the release date for the upcoming season. In this article, we will provide you with everything about Tulsa King Season 2, including the release date, the returning cast, the anticipated plot, the trailer, and much more."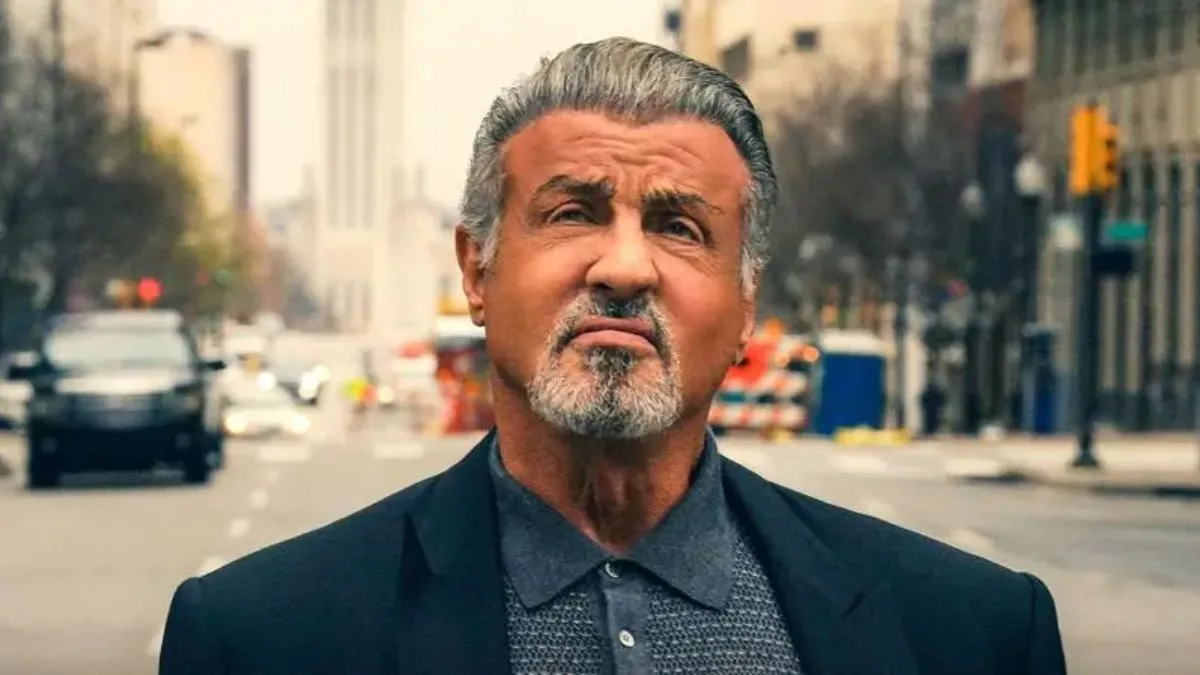 Tulsa King Officially Renewed For Season 2!
In November 2022, after only three episodes streamed on Paramount+, the show was picked up for a season 2. Soon after, it was reported that there would be a change in who was in charge behind the camera. Terence Winter would no longer be the showrunner due to "creative differences," but he would still be an executive producer and stay on board.
The second season will still be set in the same city, but filming will likely take place in a different state. The first season was filmed in Tulsa and Oklahoma City. The renewal news for Season 2 was announced on the official Tulsa King Instagram page. In this post team Tulsa king wrote:
#TulsaKing season 2 is a go! Get acquainted with @officialslystallone's Dwight Manfredi now, exclusively on #ParamountPlus.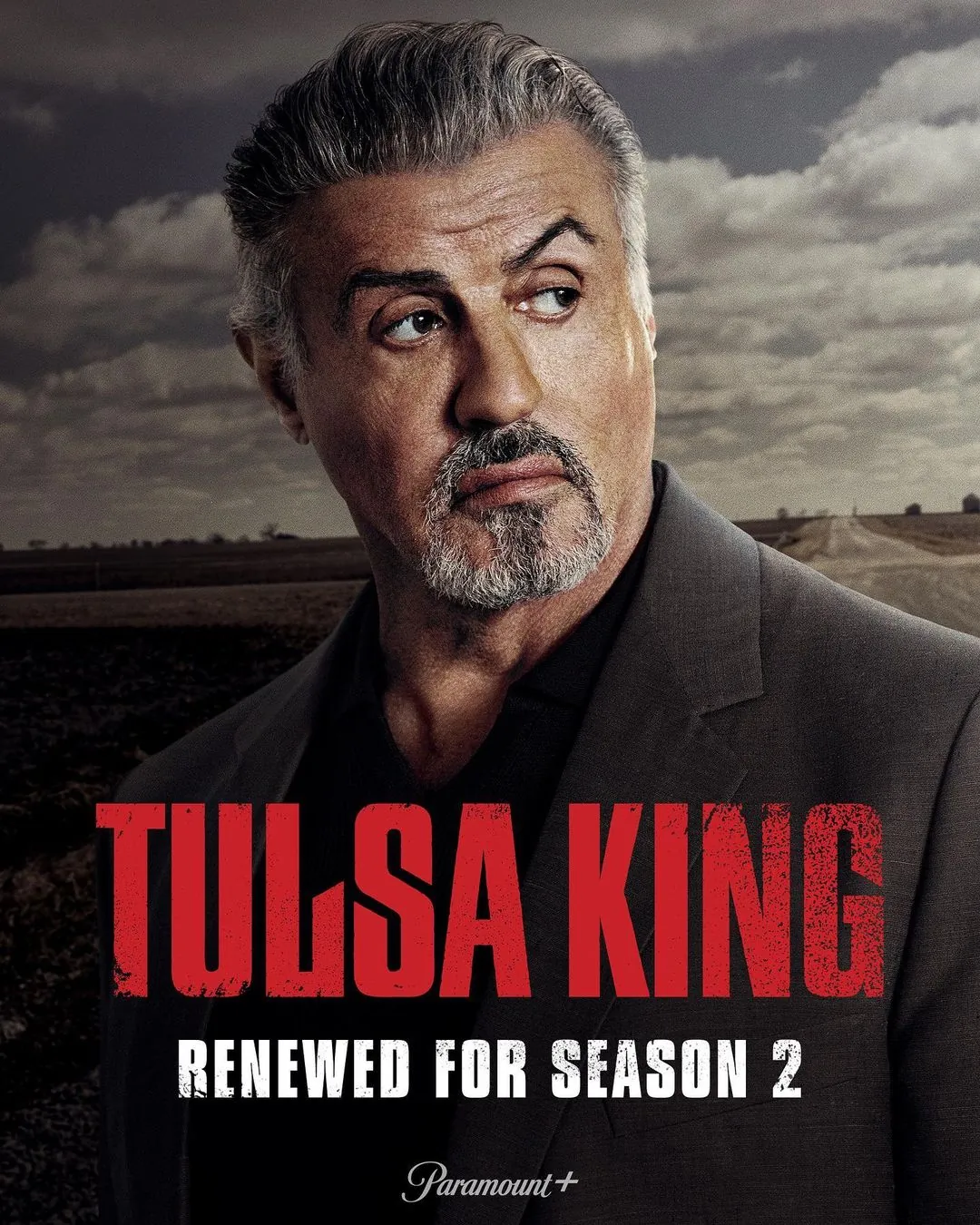 Tulsa King Season 2 Release Date Speculation
According to Menshealth, Tulsa King Season 2 official release date has not yet been announced by Paramount. The primary issue causing the delay in Tulsa King Season 2 production is multiple hold-ups. Initially, executive producer Terence Winter's departure prompted the search for a new director possessing a substantial vision and experience in mobster dramas (Winter previously worked on both The Sopranos and Boardwalk Empire).
Additionally, a writers' strike commenced, which has now concluded. Stallone conveyed in a message to Newsweek that he comprehended the strike's impact on work and extended his full support to the WGA.
"It's definitely affecting work because we can't move forward with a lot of projects, especially Tulsa King," he said. "But I think it's changed so much that the writers do have a serious gripe… They're in a grievance that it's changed. There's not enough work to keep all these writers going. And then they're living in under this cloud of AI. It's a very terrifying time to be a writer. They work on, like, for our show, eight episodes, and then you're done, and that's it. Like, 'What do I live on for the rest of the year?' sort of a thing. So I understand their plight."
While the WGA strike continued, the SAG-AFTRA strike continued, which also slowed down production, though that problem has since been fixed. So, in theory, work could start again on Season 2 right away, though it's not likely that shooting will begin until 2024. At this point, we expect the release date to be pushed back to early 2025.
You Can Also Take A Look At Other Web Series' Upcoming Seasons' Release Dates We Have Covered:
How Many Episodes Will Be In Tulsa King Season 2?
While the first season consisted of nine episodes, the episode count for Tulsa King Season 2 is subject to change due to the ongoing 2023 Writers Strike. It is possible that the strike could result in a shorter season, similar to past instances during previous writers' strikes. We'll keep you updated on any developments regarding the episode count.
Tulsa King Season 2 Cast: Who Will Return?
The good news is that none of the essential characters from the first season of Tulsa King die in the first season, so everyone you love will be around for more in the second. This means that Sylvester Stallone, Martin Starr, and Andrea Savage will all be reprising their roles as Dwight Manfredi, Bodhi, and Stacy, respectively.
Here is the expected Tulsa King season 2 cast list:
Sylvester Stallone as Dwight Manfredi

Andrea Savage as Stacy Beale

Max Casella as Armand Truisi

Martin Starr as Bodhi

Domenick Lombardozzi as Chickie Invernizz

Vincent Piazza as Vince Antonacci

Jay Will as Tyson Mitchell

Garrett Hedlund as Mitch Keller

AC Peterson as Pete Invernizzi

Dana Delany as Margaret Deveraux
While having many familiar personalities back for Season 2 is lovely, the cast may expand to include others. Please keep checking back because we'll update this reference with new information.
Tulsa King Season 2 Plot: What Will Happen?
The plot of Tulsa King Season 2 is still a secret, but the ending of Season 1 gave us a lot of clues about where the story will go.
At the end of Season 1, Dwight (Sylvester Stallone) and his group beat Waltrip and his neighbourhood biker gang. Even though it was a sweet win, Stacy Beale turned on Dwight and had him arrested during the finale.
Along with Stacy's sudden turn against the group, Domenick Lombardozzi's Chickie is another enemy that could be brought to the fore in Season 2.
Based on the ending, Season 2 will start with Dwight in jail. Even so, he has a lot of enemies outside of prison that he wants to catch, so there's a good chance he will get away from there.
But he might also be able to make new friends inside the jail that will help him get out and fight his enemies outside.
But Dwight still has problems to solve in Season 2. Paramount+ has already hinted that spin-offs might be under the Tulsa King name.
Tanya Giles, Chief Programming Officer of Paramount+, told IndieWire in January 2023 that Tulsa King's "huge success" on the streamer "opens up possibilities" of spin-off shows:
"The huge success we've had with 'Tulsa King' and Sylvester Stallone opens up possibilities with Taylor Sheridan, who consistently, his mind works in terms of universes and backstories, so I think there's always a possibility that there's more to that universe and more to that story. More to come there."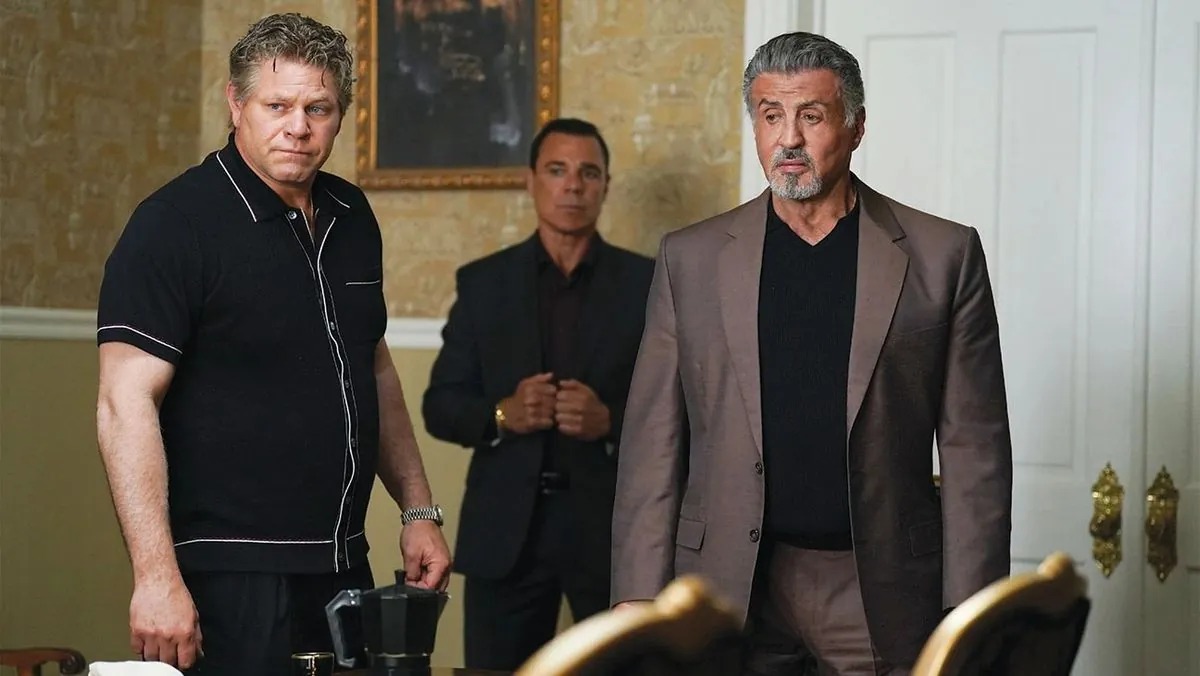 Where To Watch Tulsa King Season 2?
When season 2 of Tulsa King premieres, fans can stream it on Paramount Plus. Like other shows on the streaming service, the new episode will likely be released weekly, so tell your friends to renew their subscriptions now. Paramount Plus costs $9.99 monthly in the United States or £6.99 in the United Kingdom. Please use the link below to learn more.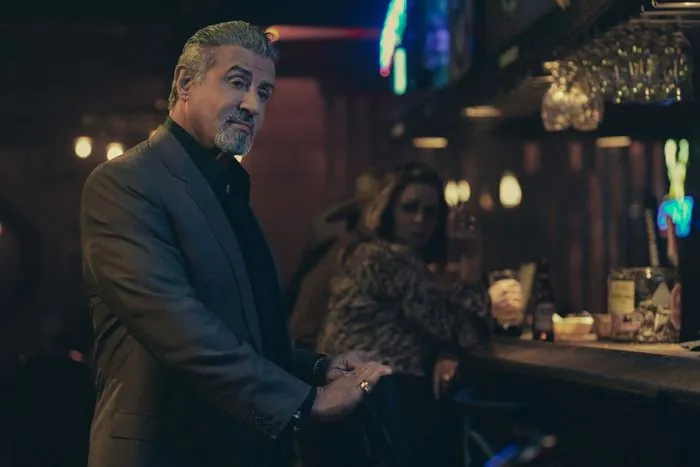 Is There A Trailer Available For Tulsa King Season 2?
As of now, no official trailer has been released for Tulsa King Season 2. However, fans can anticipate a teaser clip closer to the premiere, likely in early 2024. Stay tuned for updates on the trailer's release, as we'll keep you informed as soon as it becomes available.
Frequently Asked Questions
---
When is the release date for Tulsa King Season 2?
The release date for Tulsa King Season 2 has not been confirmed yet, but it is speculated to be in late 2024.
Who will be returning for Tulsa King Season 2?
The prominent cast members, including Sylvester Stallone as Dwight Manfredi, Martin Starr as Bodhi, and Andrea Savage as Stacy, will return for Season 2.
What can we expect in the plot of Tulsa King Season 2?
Tulsa King Season 2 will continue the story from the first season, with Dwight facing legal troubles and seeking revenge. Expect intense confrontations, unresolved scores, and explosive drama within the criminal underworld.
Is there a trailer available for Tulsa King Season 2?
As of now, there is no official trailer for Tulsa King Season 2. Fans can anticipate a teaser clip closer to the premiere, possibly in early 2024.
Conclusion
---
As fans eagerly await Tulsa King Season 2, the anticipation continues to grow for this thrilling TV series. With an expected late 2024 release date, an exciting returning cast, and a gripping plot that promises revenge and intense confrontations, viewers can look forward to another gripping chapter in the world of Tulsa King. Stay tuned for more updates and prepare for the high-stakes drama that awaits in Season 2.
Don't miss a beat with the freshest news and updates from Topmovierankings.com! Join our vibrant social media community and let your voice be heard by sharing your ideas and opinions.