Vikings: Valhalla will have its last journey in Season 3. It is true, Netflix has said that Vikings: Valhalla's third season will be its last. But there is some good news. The streaming service has shared the first look at the ongoing adventures of our favourite rulers and royals from the 11th century. The season 3 has already been filmed.
The historical fiction show, which started in 2021, is set a hundred years after the Vikings show on the History Channel and follows a new generation of famous heroes. In the early 1100s, there is trouble between the English and the Vikings. These characters, based on Norse folklore, have to fight for their beliefs, land, and history.
The historical drama series received the green light for Seasons 2 and 3 in March 2022. After the Release window of third season is announced. fans are excited to see where this story goes. So please keep reading for a helpful list of everything we know about Season 3 of Vikings: Valhalla include release window, cast, trailer, plot for final season!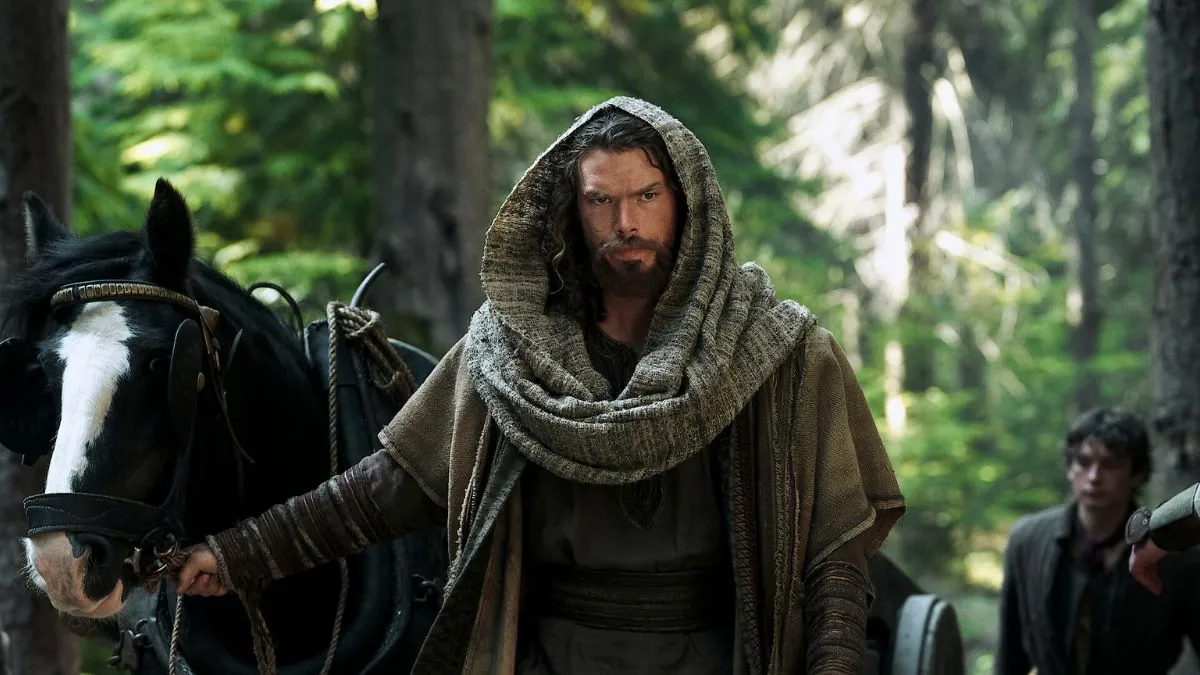 When And Where Was Vikings: Valhalla Season 3 Filmed?
In May 2022, filming for the third season began in Ireland, far from the Scandinavian countries where the show is set. The cinematographers do a great job of making you feel like you're in the mossy woods and beautiful seascapes of the frozen islands. In October 2022, filming for the third season wrapped.
Vikings: Valhalla Season 3: Release Date
According to Gamesradar, Vikings: Valhalla Season 3 will be released in 2024, but the official release date is yet to be announced. The release window for Season 3 was revealed in the teaser. There will be a beautiful and brutal third season of Vikings: Valhalla.
Vikings: Valhalla has been renewed for a third season! pic.twitter.com/KMXnadB1Yh

— Netflix (@netflix) February 16, 2023
Vikings: Valhalla Season 3: First Look
Here is the first look of Vikings: Valhalla Season 3.
The final season of Vikings: Valhalla is coming. The epic conclusion sets sail in 2024 ⚔️🔥💪 pic.twitter.com/s89nsj8CI7

— Vikings Valhalla (@NetflixValhalla) October 6, 2023
Vikings: Valhalla Season 3 Cast: New Characters And Returning Characters
In season 3, Leif (Sam Corlett), Harald (Leo Suter), and Freydis (Frida Gustavsson) are all coming back. Victoria Berlin as Queen Emma, David Oakes as Godwin, Bradley Freegard as King Canute, Pollyanna McIntosh as Queen Aelfgifu, and Sofya Lebedeva as Elena will likely be in the leading group.
Freydis's killing of Harald's half-brother Olaf (Jóhannes Haukur Jóhannesson) made the second season so sad. Vikings have sometimes dealt with strange things, but we don't think the pagan hunter will reappear.
Erik the Red is the first known newcomer for this season. The famous Viking, the father of Freydis and Leif, will be played by Goran Visnjic, who was in The Boys. Maniakes will be played by Florian Munteanu (Shang-Chi), who is described as "a fearless Byzantine general who only answers to the Emir.
Vikings: Valhalla Season 3 Plot: What Will Happen?
When Season 2 ended, Freydis, Leif, and Harold, the three heroes, were all on their paths. Fans are looking forward to seeing Freydis and Harald, the father of her son, get back together. According to the beginning of Season 2, Freydis hid her pregnancy from Harald, who may have seen this as a betrayal. People will watch to see if they get back together or if someone else has taken Harald's heart. When that happens, Leif, sad about losing his love, Mariam, has to go to her house to find things that will help him on his travels as an explorer.
Although the trailer shows that Leif and Harold will get back together, the dangerous journey keeps viewers guessing how and where this will happen. Vikings will likely leave Scandinavia and travel across the sea to unknown places in Season 3. An oceanfront castle with tall stone walls, red and purple flags waving in the wind, and hands moving across a map can be seen in a sneak peek on Netflix's Twitter page.
Researchers still don't know what new place the explorers will find next season, but history suggests they will go to Newfoundland. People will still be looking for new land, but the fight over Norway will continue, which means there will still be a lot of action and death. Yet, Vikings will continue to fight among themselves over their different Pagan and Christian views and fighting over land.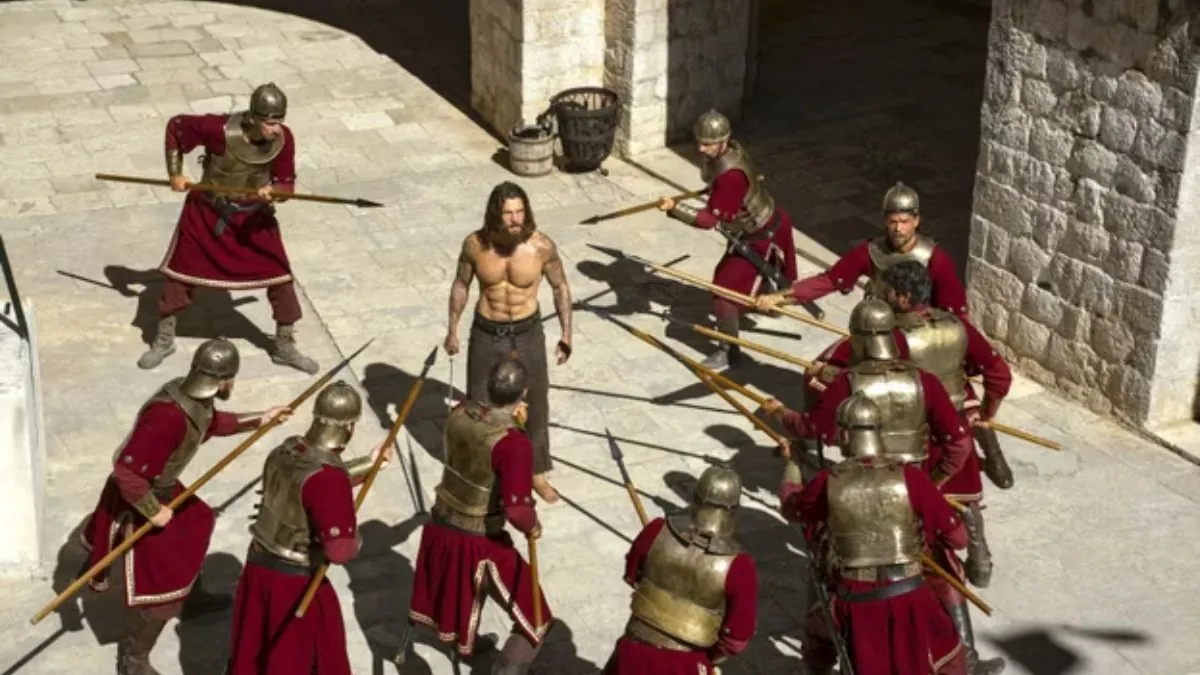 Vikings: Valhalla To End With Season 3 At Netflix
According to Variety that Vikings: Valhalla Season 3 on Netflix will be the last season. Co-creator and executive producer, Jeb Stuart, said in a statement:
"I am so grateful to have had three seasons to tell the stories of Leif, Harald and Freydis. I knew from the beginning that I wanted to show the evolution of how three of the most famous Vikings became the icons we know today and we have done just that, "I hope when the audience gets to see the new season, they'll be excited by all the new heights that we've taken these heroes. When we started this project 5 years ago, I worked hard with this incredible cast and crew to craft a journey that we all hoped would be satisfying."
He continue:
"Of course with real historical figures, there are always more aspects of their lives that could be explored, but it made sense story-wise for our Leif, Freydis and Harald's voyages to end with our third season. And we really cannot wait for the fans to see the conclusion of this chapter of history."
Where To Watch Vikings: Valhalla Season 3?
You can watch the Vikings: Valhalla Season 3 on Netflix just like season 1 and season 2.
Is There A Trailer For Vikings: Valhalla Season 3?
No there is no trailer for Vikings: Valhalla Season 3. You can watch the trailer for Vikings: Valhalla Season 2 trailer.
You Can Also Take A Look At Other Web Shows' Upcoming Seasons' Release Dates We Have Covered:
Be Entertained And Informed With The Latest News At Topmovierankings.com!