Virgin River is an American romantic drama streaming television series, produced by Reel World Management. It is based on the Virgin River novels by Robyn Carr. The first season premiered on Netflix on December 6, 2019. Virgin River has quietly become one of Netflix's sleeper hits, with fans around the globe enjoying the romantic drama.
In September 2021, the series was renewed for a fourth and fifth season. In May 2023, ahead of the fifth season premiere, the series was renewed for a sixth season. Now, the wait is finally over as the highly-anticipated release date for Season 5 of Virgin River has been revealed.
Join us as we delve into the latest updates, the returning cast members, and the plot twists that are sure to keep us hooked in this upcoming season. From the breathtaking scenery to the heartfelt emotions, Virgin River Season 5 is set to deliver more of what fans love about the series and leave us eagerly anticipating what lies ahead.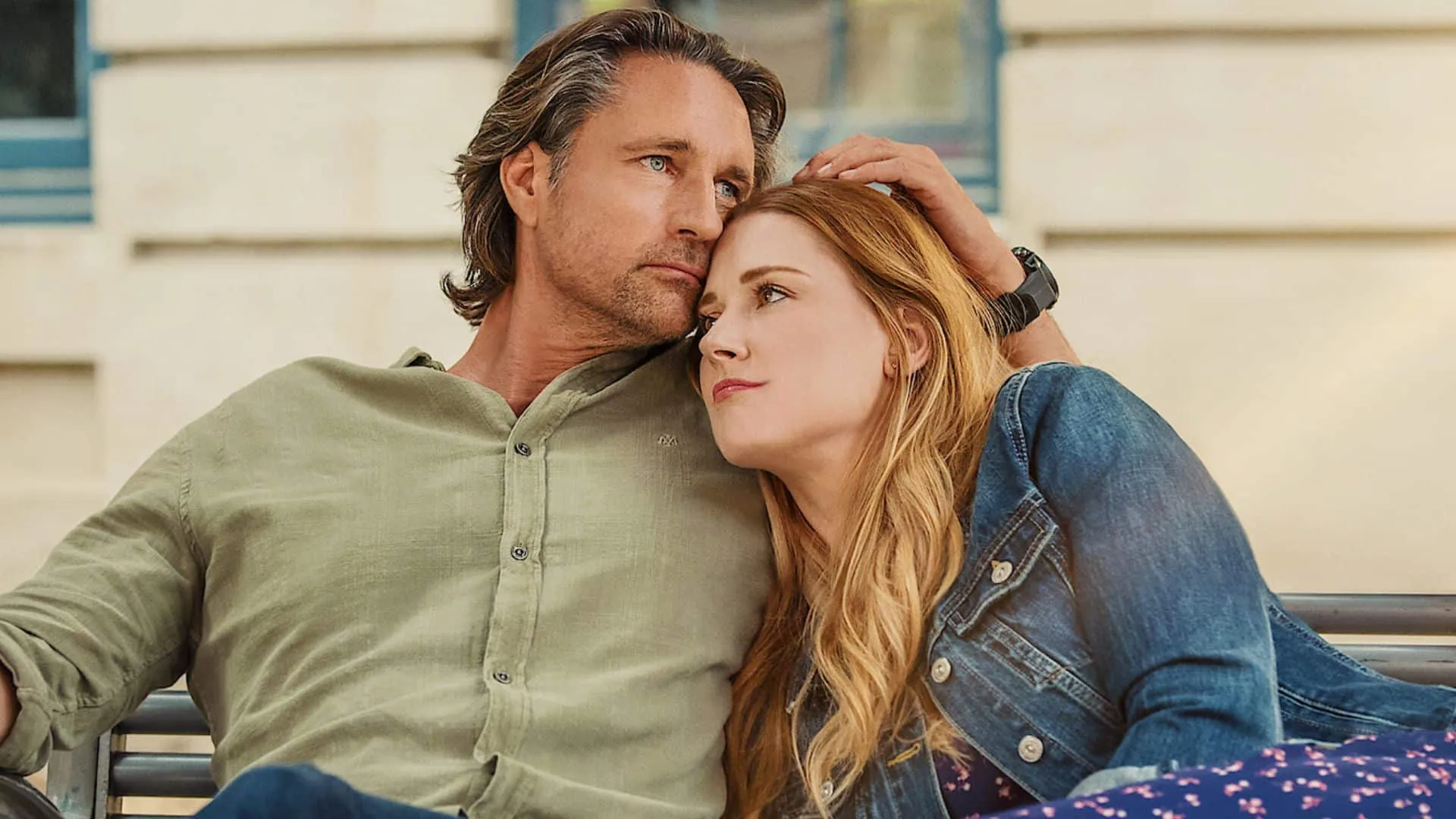 Virgin River Season 5: Release Date Confirmed!
According to sources, Virgin River season 5 release date is scheduled for Sept. 7, 2023. Virgin River season 4 premiered Wednesday, July 20, 2022.
How Many Episodes Are There In Virgin River Season 5?
In the past, each season of Virgin River had 10 shows, but that will all change with the new season. We know that season 4 of Virgin River has 12 episodes, and Season 5 of Virgin River will have 12 episodes.
Virgin River Season 5: Production Status
Virgin River Season 5 production officially began in July 2022. The show's Instagram account shared a screenshot of a virtual table read with the cast, declaring that Season 5 is underway. On Nov. 21, the official Virgin River Instagram account announced that Season 5 had wrapped filming. The announcement arrived with a video of the cast dancing and celebrating to the tune of "We Are Family" by Sister Sledge.
Virgin River Season 5: Cast
We already know a lot about the group for season 5. And that's because we got to see that picture of the table read above! Based on the image, the following group members are likely to be back for season 5:
Alexandra Breckenridge as Mel Monroe
Martin Henderson as Jack Sheridan
Annette O'Toole as Hope McCrea
Tim Matheson as Dr. Vernon Mullins
Benjamin Hollingsworth as Dan Brady
Zibby Allen as Brie Sheridan
Gwynyth Walsh as Jo Ellen
Colin Lawrence as John 'Preacher' Middleton
Sarah Dugdale as Lizzie
Jenny Cooper as Joey Barnes
Nicola Cavendish as Connie
Chase Petriw as Christopher
Kai Bradbury as Denny Cutler
Marco Grazzini as Mike Valenzuela
Virgin River Season 5: Plot
Based on where the fourth season of Virgin River ended, the fifth season could go in many different ways. When Charmaine finds out that Jack isn't the father of her twins after all, the whole town is sure to be shocked. We hope to find out who gave birth to her twins and finally see her give birth after waiting so long.
The new writer has hinted that Mel and Jack won't rush to get married in season 5, even though they're expecting a baby girl. Instead, they'll continue to enjoy their engagement. Mel probably won't give birth in the next season, but you never know what could happen in Virgin River. We'll have to see!
The fifth season could also make Brady and Brie, Lizzie and Denny, and Preacher and Julia's relationships more robust, but again, we'll have to wait and see what the future holds for these couples. Also, Jack's future business plan is creating more and more tension, which is coming to the surface. In season 5, things are sure to get sticky for the father-to-be.
How Well Did Virgin River Season 4 Perform On Netflix?
Even though it doesn't make all the news, the show has been a big hit for Netflix. When season 4 came out, it was in Netflix's top 10 hourly charts for 6 weeks. Between July 17 and August 28, 2022, 304.790M hours were watched worldwide. With the exception that season 4 had two more episodes, here's how the first six weeks of season 4 compare to the first six weeks of season 3:
| eek in Top 10 | Season 4 | Season 3 |
| --- | --- | --- |
| 1 | 105,440,000 | 62,580,000 |
| 2 | 87,940,000 | 87,270,000 |
| 3 | 46,930,000 | 44,890,000 |
| 4 | 29,550,000 | 28,320,000 |
| 5 | 20,470,000 | 18,840,000 |
| 6 | 14,460,000 | 13,220,000 |
---
Where To Watch Virgin River Season 5?
You will be able to watch Virgin River season 5 exclusively on Netflix when it drops. This will be the only place to watch it.
Is There A Trailer Available For Virgin River Season 5?
Unfortunately, there is no Virgin River season 5 news regarding a trailer. You can watch season 4 trailer, below.
You Can Also Take A Look At Other Web Series And TV Shows' Upcoming Seasons' Release Dates We Have Covered:
Be Entertained And Informed With The Latest News At Topmovierankings.com!